Hyundai Reveals All-New 2021 Tucson - Korean Geometry Test
Auto News Hyundai has pulled the covers off their 4th-generation Tucson, the newest in a line of popular compact SUVs that have always done well for the South Korean automaker's sales numbers. This newest version has upmarket ambitions and is sort of sporty looking. It also desperately wants your attention.
---
This new Tucson's exterior and overall design was first hinted at through the company's Vision T back in 2019 at the Los Angeles Motor Show. It looked properly futuristic but ultimately a little brash and scary for real world Hyundai customers to get to grips with and put money down for.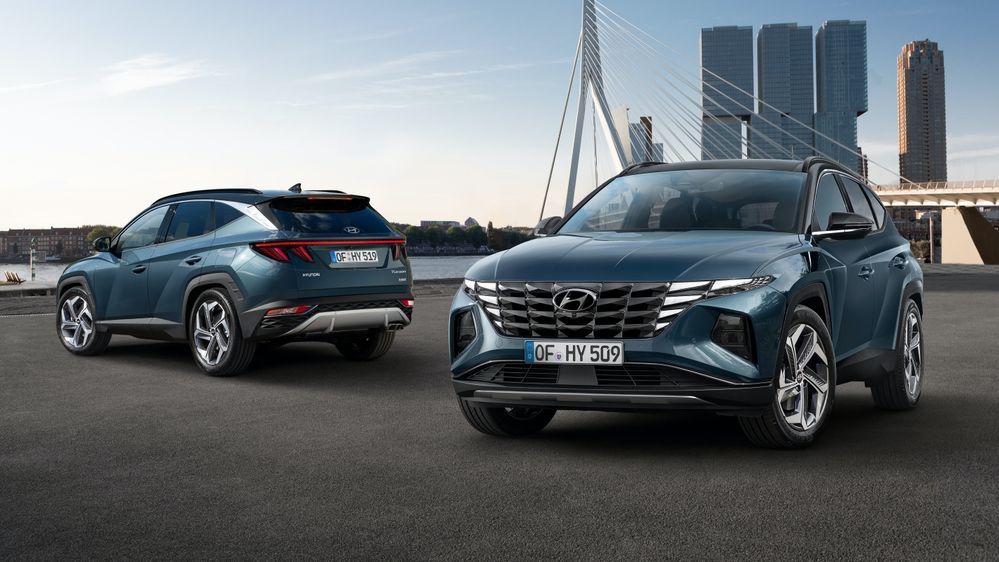 It was a concept car, after all, and filled that role quite well. There was, of course, all the usual chatter about electrification and autonomous tech surrounding the Vision T, which made the claim that this would soon be further refined into showroom-ready Tuscon even easier to dismiss.
Following a teaser earlier this month, we now have the finished production car presented to us. There's definitely a lot of the concept car's DNA carried over, particularly with regard to that front end, which they term the 'Parametric Grille'. In fact, there's a long and tedious list of other terms they've made up to explain the Tuscon's unusual/unique look:
Parametric Dynamic Exterior Design
Parametric Grille
Parametric Hidden Lights
Kinetic Jewel Surface
Sensuous Sportiness
INTERSPACE (So, the opposite of outer space - I get it. Funny.)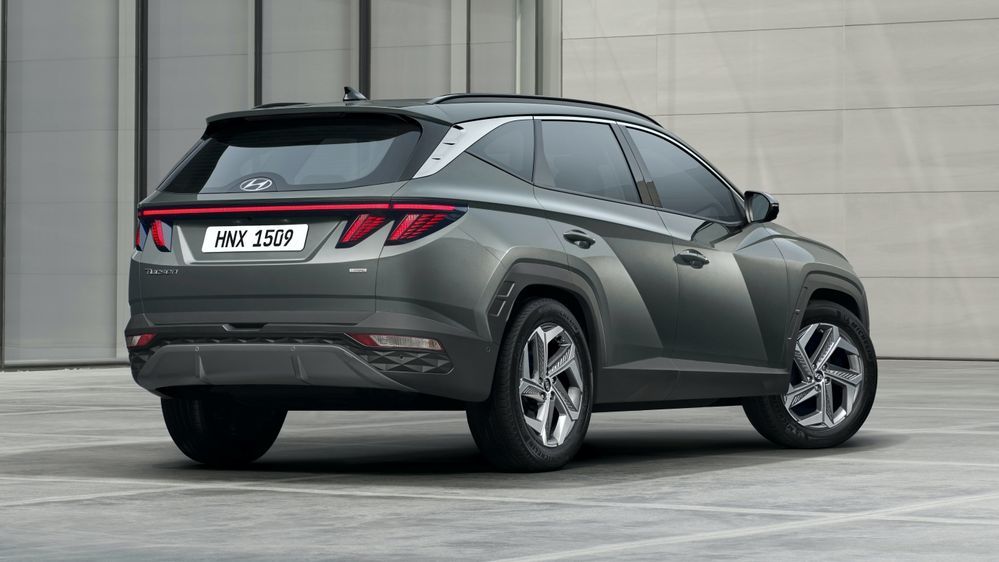 Sounds like their marketing team has been working on overdrive, and it honestly serves zero purpose to have these many invented terms to describe what ordinary people can observe and judge for themselves. The company is clearly trying very hard to be taken seriously as some sort of leader in vehicle design, but the irony is that the louder they screech on about it, the less solid their vision seems to be.
Love it or hate it, there's no arguing that there's a lot going on with the Tuscon's exterior. Aside from the front grille and headlight/DRL arrangement, it looks like their designers have spent too much time drawing random lines and creases into the body. Why? It's form without function.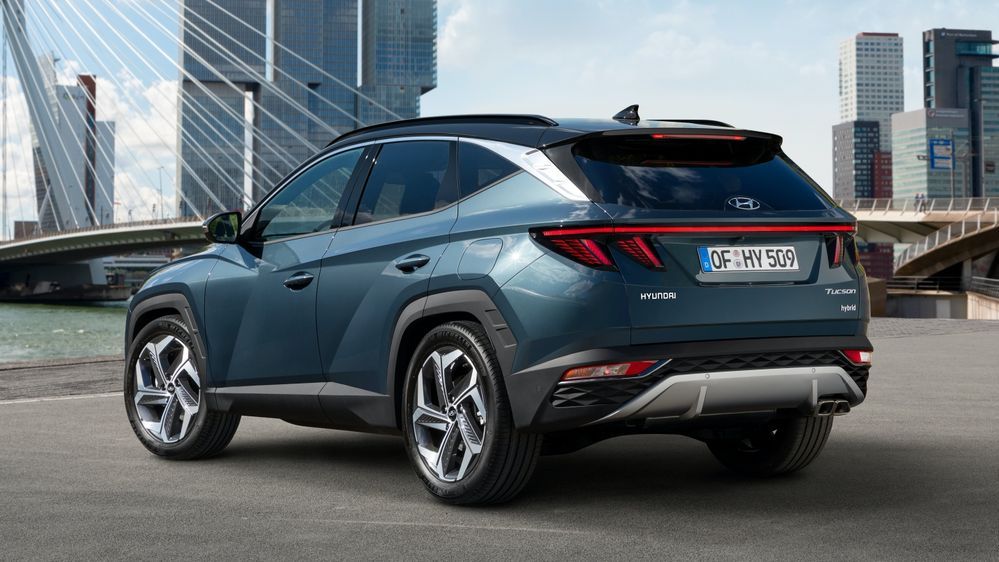 It doesn't look bad, luckily, and the various angular features do add a certain character and definition - even some ruggedness - to the SUV, and this is only amplified with the right colour combination. That claw-like tail light array and horizontal light bar looks great, too. From the front and rear, there's no mistaking the Tuscon for any other car on the road, that's for sure.
However, does it come across as upmarket? After all, that is Hyundai's bottom line goal for their newest generation of cars.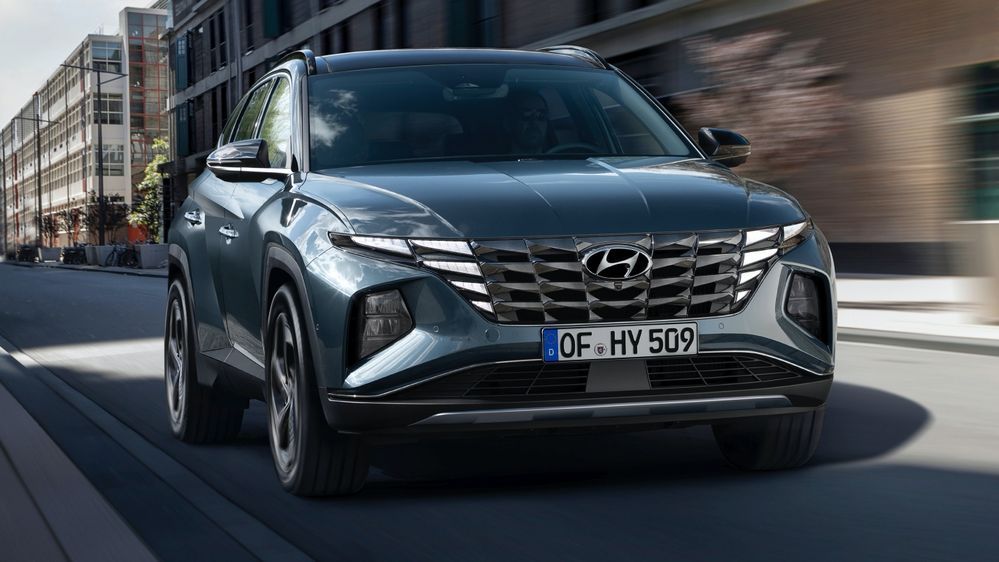 On to the mechanical bits, and its here where the company's long-serving powertrain repertoire has received criticism. We're not looking at a total overnhaul with the Tucson but there are some welcome updates to engines we're already familiar with, starting with a 1.6-litre turbocharged four-cylinder T-GDi petrol engine, which is offered as a standalone but will also be sold in certain markets as a parallel or plug-in hybrid with up to 230PS and 350Nm.
A newer addition to the range is a new 2.5-litre 'Smartstream' naturally aspirated four-cylinder which outputs 190PS and 247Nm and, depending on which spec is chosen, will be offered with all-wheel drive. Transmissions on duty include Hyundai's own 8-speed automatic or 7-speed dual-clutch.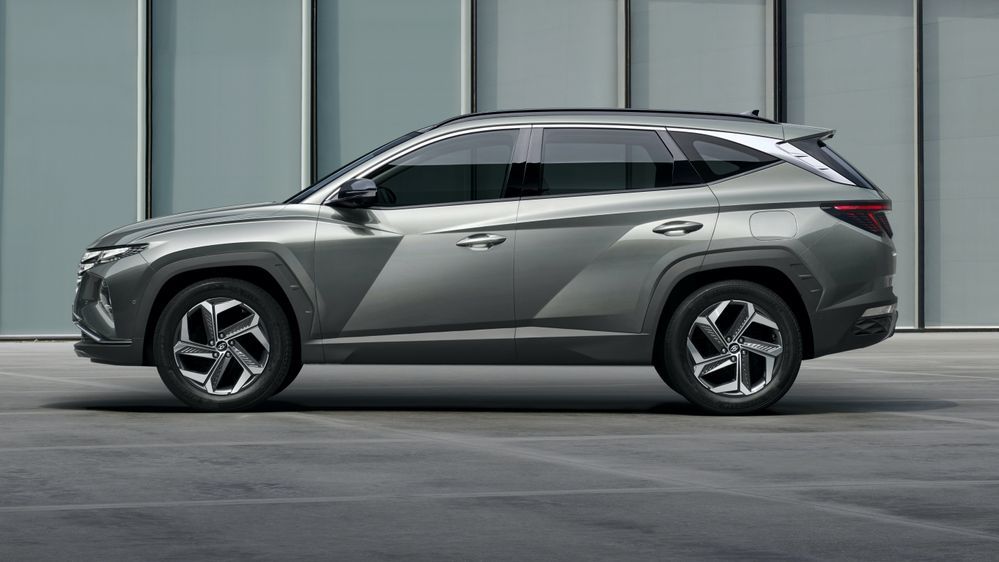 The Tuscon now also sits larger on the road than the outgoing version, measuring 4500mm from nose to tail (+20mm) with 2,680mm between the front and rear axles (+10mm). Hyundai has also confirmed a more spacious extended wheelbase version in the same vein as the Tiguan Allspace is on the cards.
That being said, the regular Tucson's cabin is also prioritising a large and airy feel, but in terms of its design is a noticeable departure from both past Hyundais and even their more recent models like the Santa Fe and Sonata.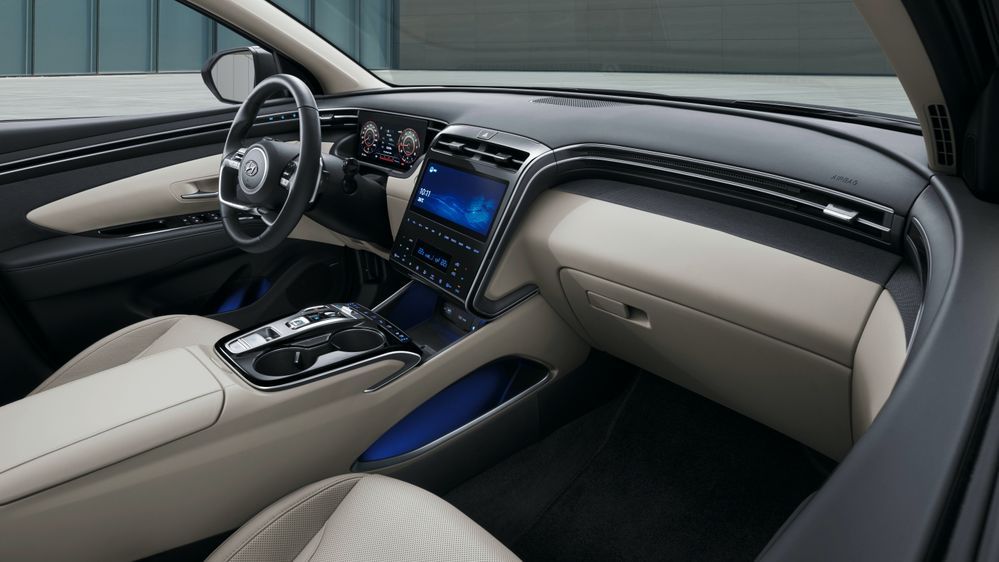 It adopts a tiered layout with the air conditioning surrounds extending in a curve to merge with the door panels. Gone is any nod to a traditional instrument cluster with the binnacle completely replaced by a flat display that slots above the steering column enclosure.
The centre stack is more pronounced for easier reach where we have a 10.25-inch infotainment display which also doubles as touch toggles for HVAC and other vehicle functions. In higher end variants, there will be goodies such as ambient interior lighting and wireless smartphone charging.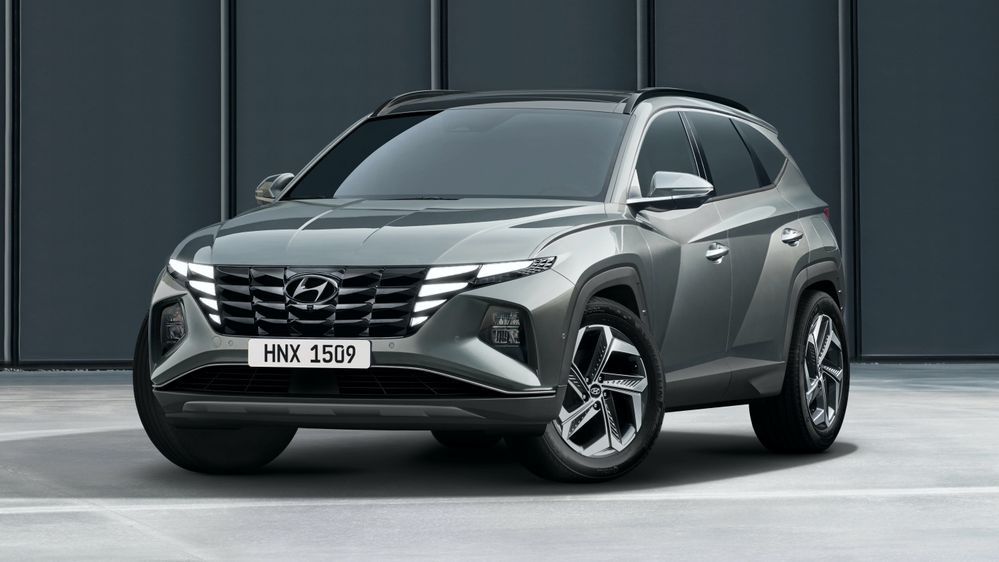 Hyundai is expected to add a very generous list of active safety and convenience features in as many permutations of the 4th-gen Tucson as possible across all markets as part of their global campaign for uniform access to the Hyundai SmartSense suite features. Highlights include: Autonomous Emergency Braking, Blind Spot Collision Warning, Forward Collision Avoidance Assist, Rear Collision Avoidance Assist, Smart Cruise Control, Smart Remote Parking, and Surround View Monitor.
Naturally, we'll have more on the all-new Tucson as soon as mass production ramps up. A staggered global rollout is expected to begin later this year and carry on into 2021, which is also when Hyundai is due to shed a lot more light on hybrid variants as well as a sportier Tucson N-Line.
---
---
---
---
Comments