Hyundai Vision T Plug-in Hybrid SUV Concept Unveiled - Previews Next-Gen Urban SUV
Auto News Hyundai has unveiled its Vision T Plug-in Hybrid SUV Concept at the ongoing 2019 AutoMobility LA Expo. The Vision T is the seventh member in a series of Hyundai Design Center concepts expressing Hyundai's "Sensuous Sportiness" global design language.
The Vision T design themes preview the concept for an "urban adventurer" SUV of the future. The long hood and level roofline are coupled with a long wheelbase and short overhangs are meant to reflect dynamic and yet capable SUV. The Vision T uses crisp geometric angles and edges to create a striking contrast between a sleek silhouette and pronounced wedge lines.
The Vision T's design is broken down into two sub-themes: Parametric Fantasy and Transcendent Connectivity. These refer to parametric surfaces are connected from the body to either light or trim features – so as to create seamless connectivity free from design boundaries and to create a sense of tension in the bodywork.
Another cool design feature of then Vision T it's Parametric Air Shutter – When stationary, the grille is closed and static. Once in motion, each individual cell of the grille design continues to move in a prescribed sequence, thereby functionally controlling airflow to the powertrain, and optimizing aerodynamics and fuel efficiency.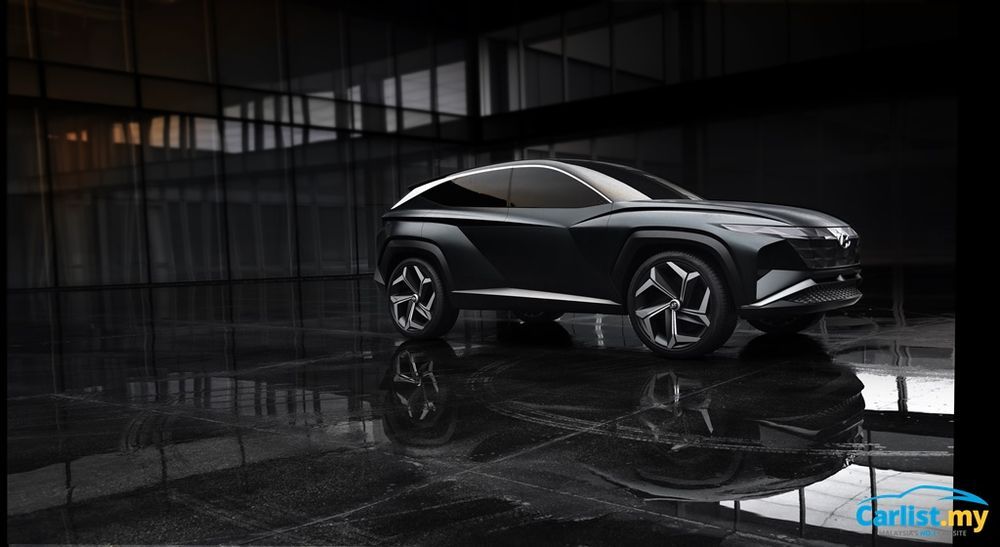 Even the Vision T charging port can be considered a thing of beauty, the charging port (located on the passenger side rear quarter panel) features a sliding cover. When charging, "Blue Drive" is illuminated, indicating the system is actively charging. The battery state of charge is also visually indicated externally in a metered, circular light cluster, creating a complete circle appearance when fully charged.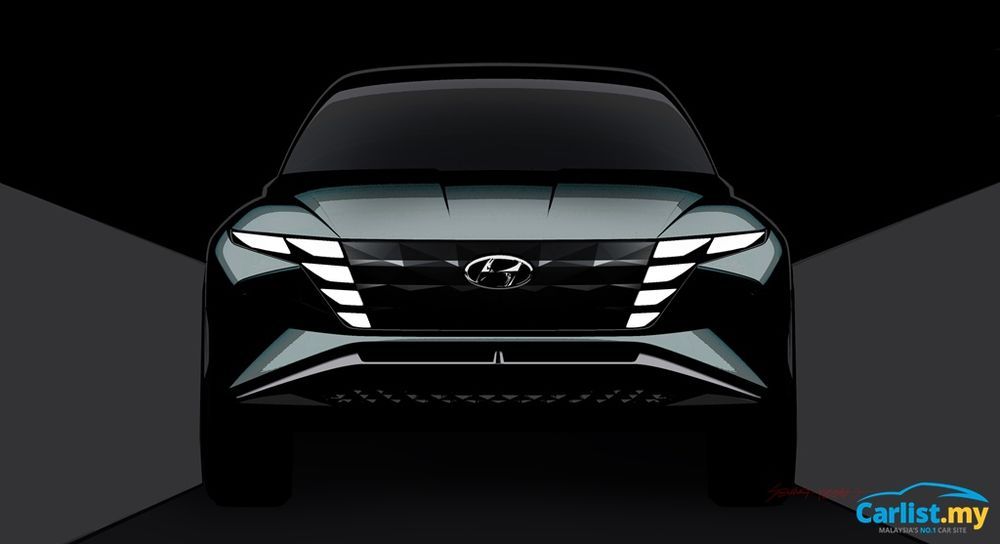 Details of the Plug-in Hybrid powertrain, however, are still are scarce at this stage.
---
---
---
---
Comments