In Pictures: New MIVEC-Powered Mitsubishi Triton - The Tax-Free No Fear Truck For Your Family
Insights As recent as 25 years ago, pick-up trucks were seen as off limits to many families. They were seen as working tools for tradesmen – plumbers, electricians, traders. They are not vehicles that you would think of driving your kids to school in, or make a balik kampung trip in.
Back in the '70s, a pick-up truck looked like this: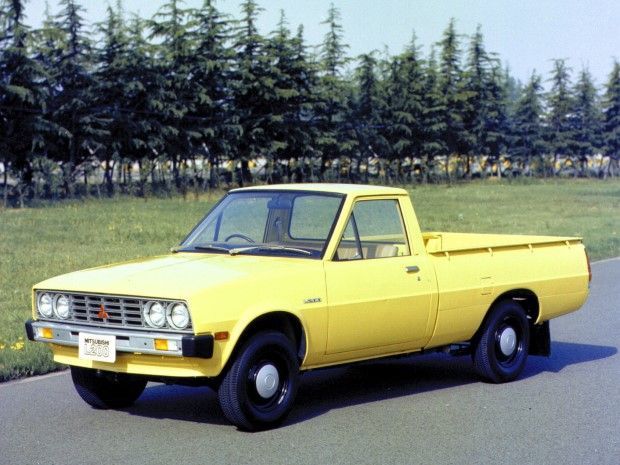 Later on, manufacturers offered so-called 'double-cab' trucks but the rear seats were not exactly meant to ferry your friends or family. Instead, the extra seating capacity is to allow the truck to carry more workmen, who in the past used to ride in the open deck behind.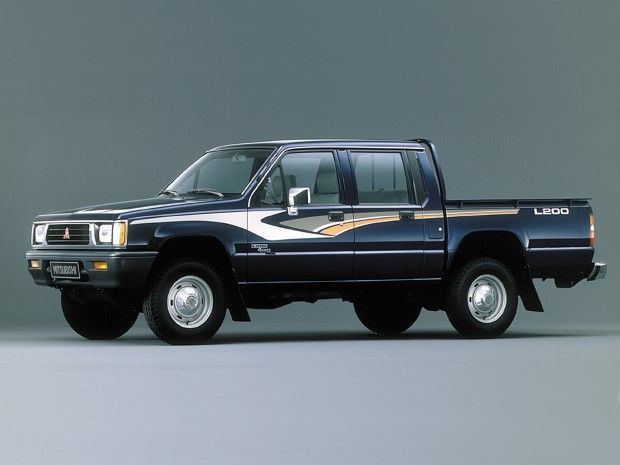 The big change came in 1997, when the government lifted restrictions disallowing registration of pick-up trucks by private users. With a stroke of the pen, the policy change opened up a new option for consumers.
At this point of time, pick-up trucks remained on the fringes of the market. While private users can now buy them, few are interested to do so, as all the pick-up trucks on the market were still difficult to drive, slow, and uncomfortable.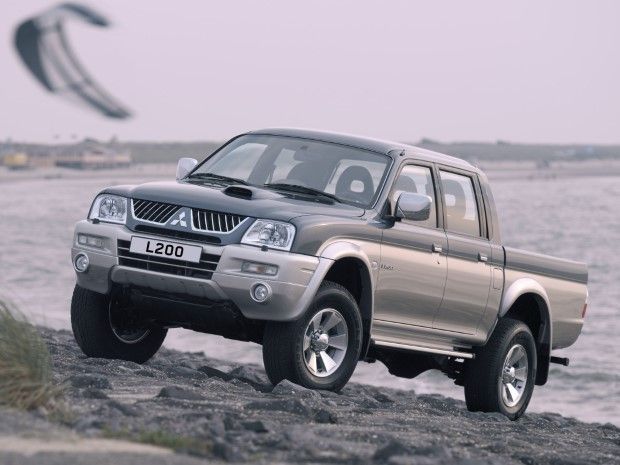 All that changed when Mitsubishi Motors introduced the L200 in Malaysia in 2001 with a more urban driving-friendly 4-speed automatic transmission – a first for a pick-up truck in Malaysia. It even had a 3.0-litre V6 engine, and a stylish two-tone paint body.
Soon the L200 became the best-selling pick-up truck in the country.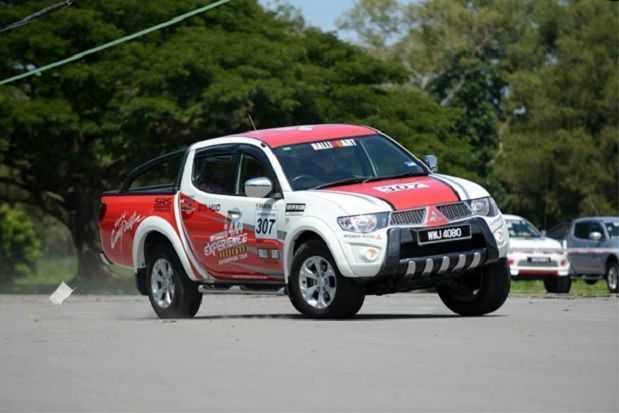 But the biggest change came when the L200 was replaced with the Triton in 2006. It had a very unique exterior styling, and special considerations were made to ensure that it drove as comfortably as a regular sedan car.
Prices were also kept low as pick-up trucks, being classified as commercial vehicle are exempted from paying excise duties. For models like the Triton which are made within the ASEAN region with a high level of ASEAN-sourced components, it is also exempted from paying import duties under the ASEAN Free Trade Agreement (AFTA).
Apart GST and road tax, the Triton is mostly a tax-free car.
The 'Storm Trooper' face Triton sold for many years before it was replaced with an all-new Triton in 2015. In between that period of time, there were many newer competitors muscling into the Triton's territory but despite it being an aging model, none could quite match the Triton's superior ride comfort and proven reliability.
The signature J-line at the rear of the cabin allowed the rear seatback to be angled slightly more than other trucks, and when combined with its powerful 3.2-litre turbo diesel, and subsequently VGT engine, made it a popular among many first-time truck owners who realized that the Triton offered better value for money than their sedan.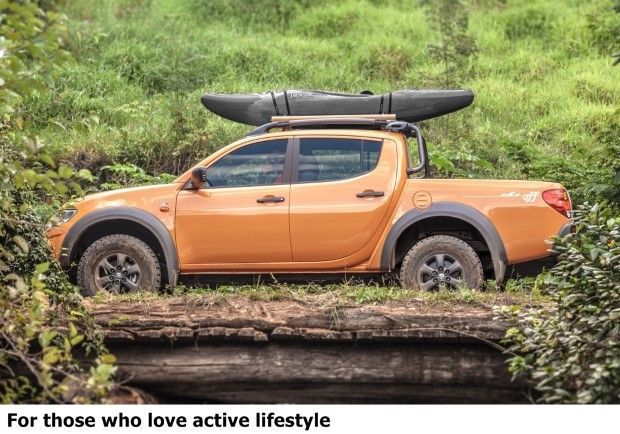 It is around this generation that the Triton started becoming popular among the active lifestyle crowd, and it's not that uncommon to see a Triton even in upmarket country clubs, or in homes of wealthy families, for the Triton is now seen as a legitimate alternative to a regular sedan car, especially for those who love the outdoors.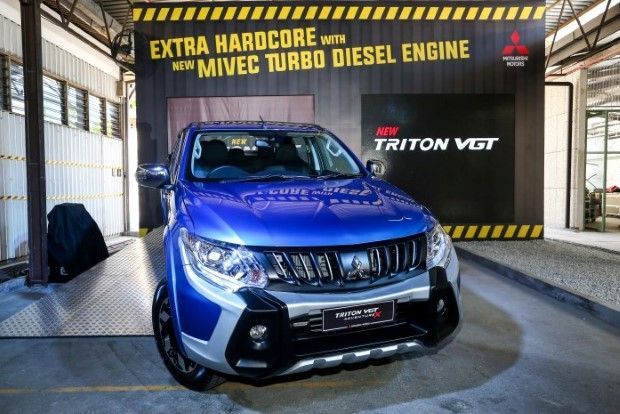 The latest new Mitsubishi Triton have moved the goal post even further. Powered by an all-new lightweight but strong 4N15 turbodiesel engine that produces 181 PS of power and 430 Nm of torque, it offers more pulling strength than a 2.0-litre turbo-diesel-BMW X1 xDrive20d's 400 Nm. More importantly, the Triton is still able to fit this: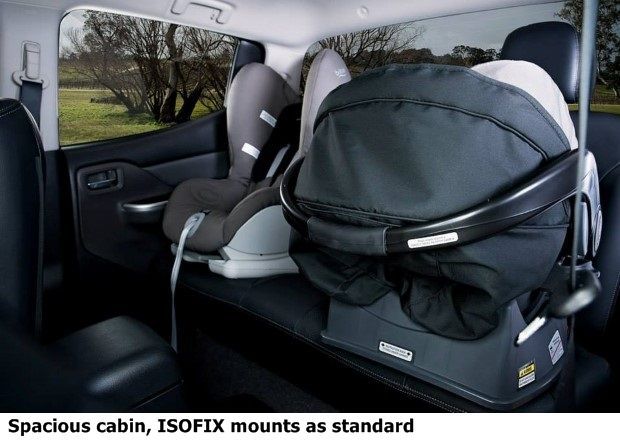 With a wide shoulder-to-shoulder cabin width of 1,430 mm, coupled with its standard ISOFIX anchors, the Triton is spacious enough to fit two large child seats side by side with ease. On the left is a 470 mm wide Britax Safe n Sound Trufix, on the right is a much larger Britax Safe n Sound Unity Infant Carrier which also doubles as an infant carrier.
Far from delivering a bumpy ride, the Triton's ride comfort will surprise many, as evident by the many customers who have replaced their sedans with a Triton.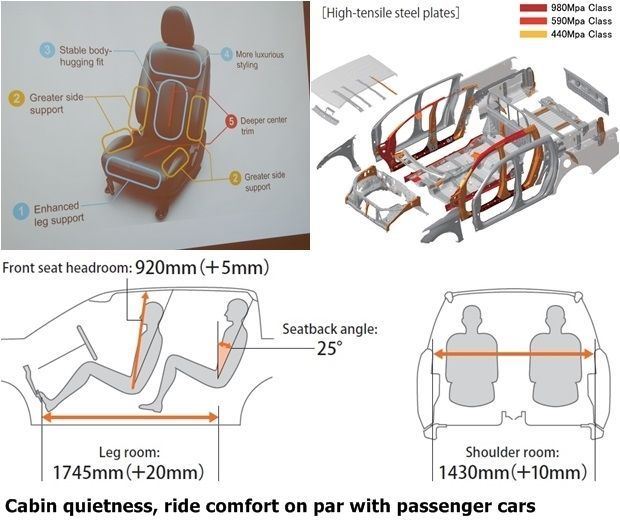 Compared to its peers, the Triton's seats have wide and long cushions and backrests that offer substantially more side support. Thanks to the J-line at the rear section of the cabin, the rear seats are tilted at a 25 degrees, offering a more comfortable ride.
A combination of a highly rigid chassis frame, and generous use of insulation materials have significantly reduced vibrations and noise, as well as flexing in the body, making the Triton's cabin comfort on par with many passenger cars.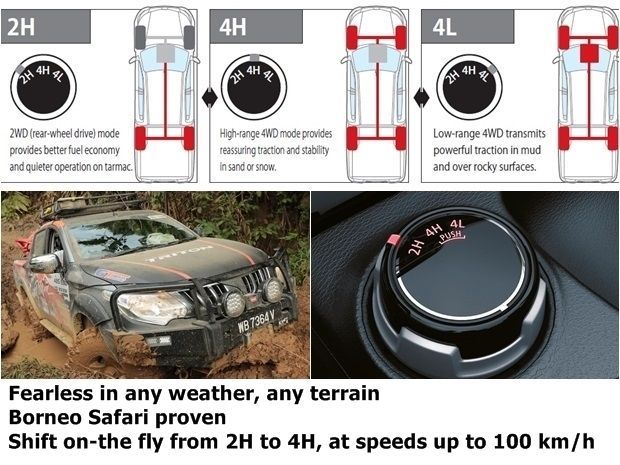 The Triton is also the only pick-up truck in the segment to use a sophisticated viscous coupling Hybrid Limited Slip Differential (LSD) to split power between the left and right rear wheels.
Compared to regular LSDs that can only disengage locking after the vehicle stops, Mitsubishi's Hybrid LSD system has a key functional difference whereby it is able to self-unlock on the move when road conditions return to normal.
This advantage means that the Hybrid LSD is able to effectively replicate the function of an electronic traction control system using a robust and proven mechanical setup. Also, because it does not rely on complicated electronic control units, Hybrid LSD is not susceptible to delay in responses resulting from electronic glitches – it is a system that kicks in instantaneously and reliably whenever you need it.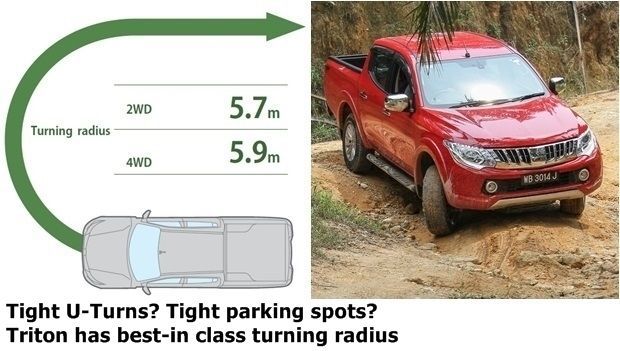 Under the bonnet is an all-new aluminum turbodiesel engine with Mitsubishi's signature variable valve timing technology, a world's first for pick-up trucks.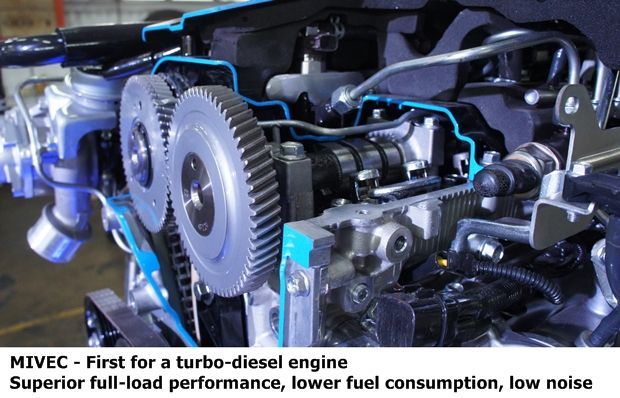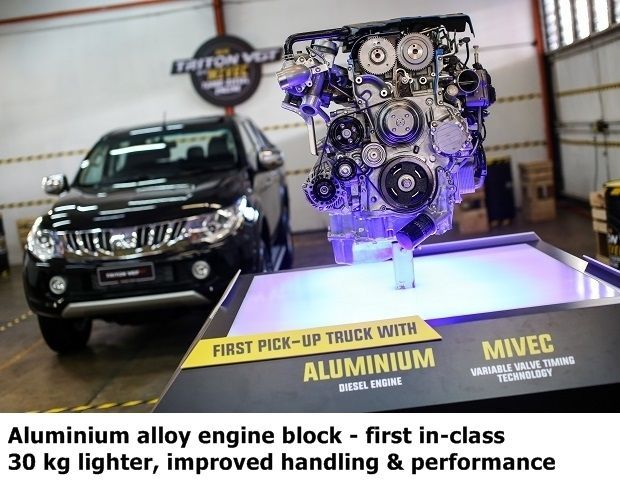 Inside the cabin, there's enough amenities to match those offered by many family cars. You get comfortable leather seats, touchscreen infotainment system with reverse camera and Bluetooth, dual zone automatic air-conditioning, and automatic headlamps.
It is also worth noting that the Triton is the first pick-up truck to be equipped with a long list of convenience features that include Push Start Button, Keyless Operation, Tilt and Telescopic leather wrapped steering wheel with Cruise Control and Paddle Shifters – features that are typically only available in higher-range passenger cars.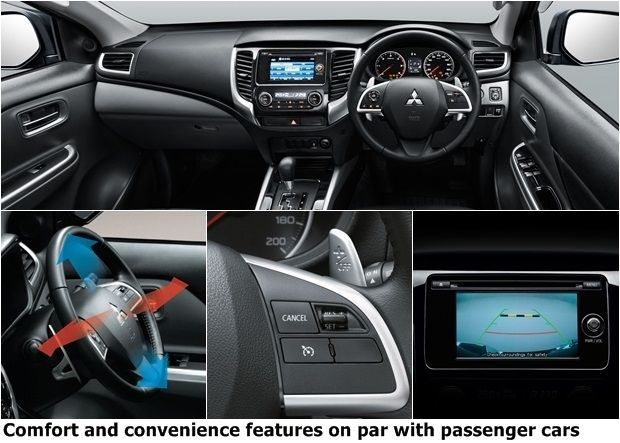 The most affordable Triton Quest starts from RM73,438 (excluding insurance) but to enjoy all the benefits of Mitsubishi's 4x4 prowess and the ease of day-to-day driving in one, the Triton 4x4 Automatic is recommended. It starts from RM112,800 but what you really want is the top of the range Triton VGT Adventure X, which comes with a host of stylish accessories. Order it in the striking new Impulse Blue colour and certainly stands out in traffic.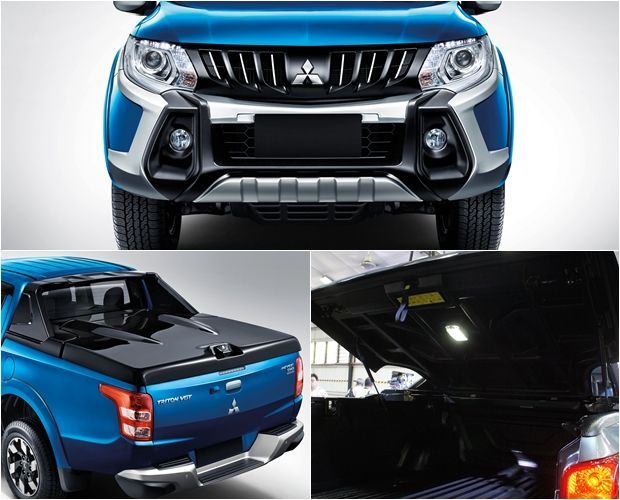 The Adventure X comes with a Shield Extender for the front bumper, new Sports Bar with Full Box, and dual tone colour 17-inch alloy wheels. It also has Bi-Xenon HID Headlamps with integrated LED Daytime Running Lights.
The Mitsubishi Triton line-up in Malaysia is as follows:
Triton Quest 4x2 Manual – RM73,438
Triton 4x4 Manual – RM88,997
Triton VGT 4x4 Manual – RM102,619
Triton VGT 4x4 Automatic – RM109,446
Triton VGT Adventure 4x4 Automatic – RM118,198
Triton VGT Adventure X 4x4 Automatic – RM125,005
Prices quoted are for private registrations in Peninsular Malaysia, inclusive of GST but excluding insurance.
---
---
---
---
Comments