Infiniti begins production of their very own turbocharged engine
Auto News Turbocharging is an inevitability for every market segment, from sub-compacts to luxury sedans. Efficiency and emissions regulations become more and more difficult to meet with each passing year, and turbocharging is the only feasible option- especially in the European and North American regions. The Germans have had plenty of experience with turbocharged engines and quickly adopted them across their model ranges; there is no longer a new BMW, Mercedes-Benz, or Audi model that you can buy which doesn't sport some form of forced induction.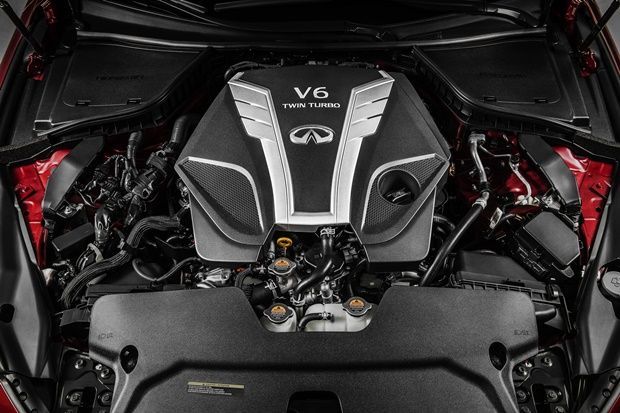 Infiniti and Lexus, however, could not react nearly as quickly. Lexus managed to accelerate development of their turbo 2.0-litre motor and roll it out in a number of their models as a 200t variant, but Infiniti instead opted to use Mercedes-Benz engines as an interim option. It wasn't the most elegant solution at the time, but it worked. Late last year, however, Infiniti announced that their own turbo 3.0-litre V6, with some particularly impressive specifications.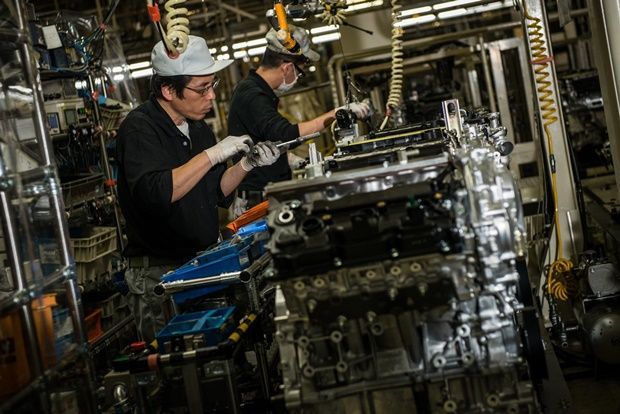 Production on this new engine has finally begun at their Iwaki plant, in the Fukushima prefecture. Operating since 1994, the plant employs 600 personnel across a 200,000 square meter factory area. It is one of their more advanced factories, with 60% automation and used exclusively for more complex engines.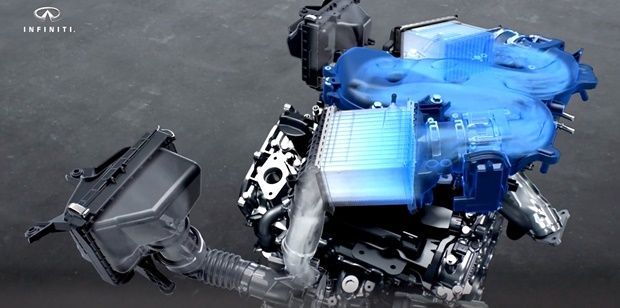 A quick look at this new engine shows why it requires advanced production techniques. Its designation is the VR30DETT. VR refers to the engine family, which can be traced to the motor in the R35 GT-R. The new motor doesn't share either bore or stroke with the VR38DETT, and one of the immediately obvious differences is that the VR30DDTT does not use a longer exhaust manifold for turbocharger placement. Instead, the turbochargers are bolted quite nearly directly onto the head for faster response. A water-to-air intercooler system is used for its more compact and effective nature.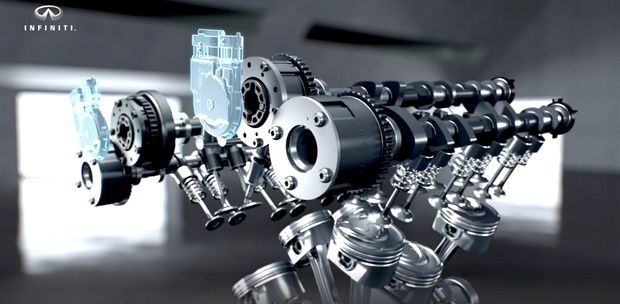 Despite utilising an aluminium block, the cylinder walls are not sleeved with heavy iron linings; Infiniti chose to go with a coating treatment for the bores that would provide the same strength as the sleeves, but with none of the weight penalties. Mechanical friction is down by 40% as a result, and weight is down by 1.7 kilograms. A further 5.3 kilograms is saved by repositioning the catalytic converter closer to the exhaust outlet, also helping to reduce emissions as a result. Direct injection has also been integrated in order to improve fuel efficiency.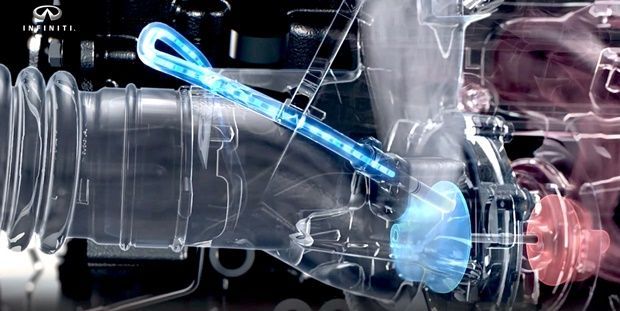 Infiniti says they will have two different states of tune for this motor- 300 hp and 400 hp. The lower state of tune develops 400 Nm of torque from 1600 rpm to 5200 rpm, while the higher state of tune makes 475 Nm of torque across the same range. These motors are quite nearly identical in terms of mechanical components, but the 400 hp variant has an additional optical speed sensor for the turbochargers, allowing the turbochargers to spin faster and flow more air without risk of choking or damage. There are also two intercooler pumps for the more powerful variant in order to exchange heat at a quicker rate under hard operating conditions.
The engine is slated to be part of the Q50 and the Q60 model range. Infiniti has yet to release any other mechanical details for the accompanying drivetrain, but it may very well be a bolt-in affair. It's interesting to note that Infiniti chose to attack the higher end of the market first by producing a large capacity engine, but their work has paid off: the VR30DDTT is the most powerful turbo 3.0-litre motor from factory, short of the one in the BMW M3. We certainly hope it will make it to our shores.
---
---
---
---
Comments