Review: Infiniti Q60 – Left Field Style and Substance
Reviews When it comes to luxury cars, you can't really go wrong with the more mainstream German brands. Take your pick of the three pointed star, the propeller, or the four rings: you'll probably find a car with luxury and performance that you can appreciate, with fairly minor differences between their offerings but a fairly similarly overall feel.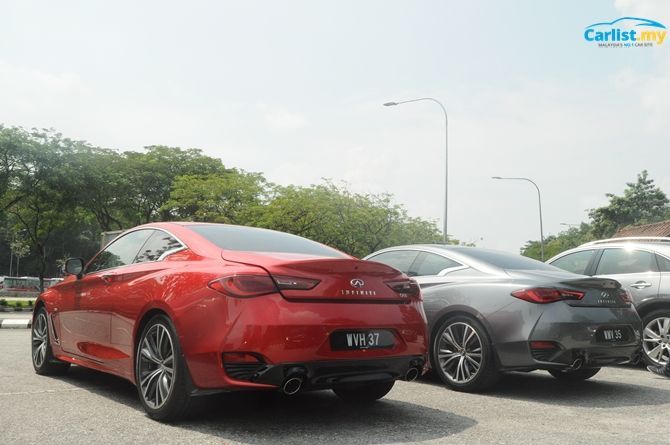 But for those who choose to look beyond this Teutonic trio, you will find some rather interesting options. One of these is Infiniti, which is Nissan's luxury (or performance) brand (depending on how you look at it). The Infiniti brand has been through some major changes over the course of its existence, a few identity crises so to say, but they're slowly working towards a more consistent form with this generation of products.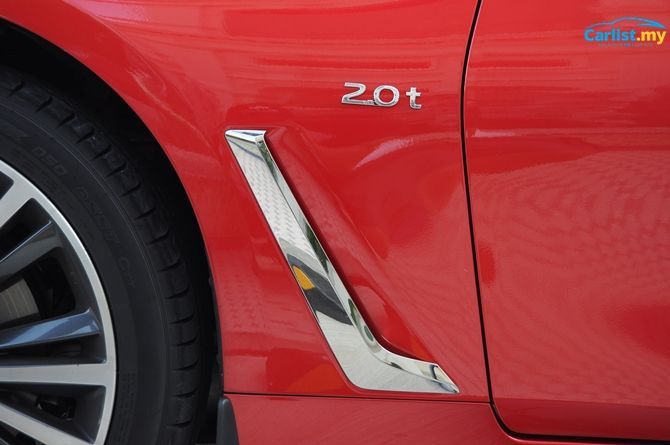 Apart from their more recent renaming exercise for their product line-up and the introduction of the Q50 model range, Infiniti hasn't had a lot to shout about locally. Overseas we see exciting new products and technologies, like the Q50 Eau Rouge concept and their new 3.0-litre V6 engines, but it'll take a bit of time before things like that make it over to us.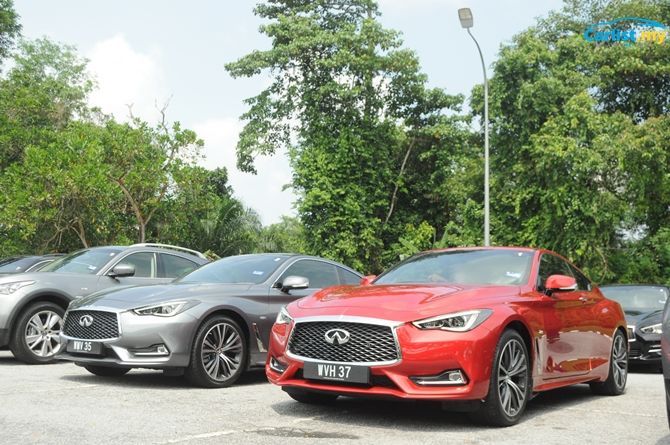 It is because of this that we get excited when Infiniti does have something to put on display here. Their latest and greatest model is the Q60, which is a coupe that is designed to succeed the G37 Coupe under the new naming scheme. It's quite the looker, with sleek lines from head to tail and many of Infiniti's current design cues applied liberally, resulting in a car that easily fits into the current crop of luxury coupes on the market.
Specifications for 2017 Infiniti Q60
Engine: 2.0-litre turbo, longitudinal 4-cylinder
Power: 211 PS at 5,500 rpm
Torque: 350 Nm between 1,250 rpm and 3,500 rpm
Transmission: 7-speed automatic, rear-wheel drive
Safety: Six airbags, anti-lock brakes, electronic stability control, traction control, ISOFIX (2x, rear)
Origin: Fully Imported from Japan
Price: RM 308,800 (with GST, without Insurance)
But design hasn't really been an issue for Infiniti. Their products have always looked the business, from the massive QX70 crossover to their up and coming Q30 hatchback models. Even if we were to consider powertrains, Infiniti has benefitted greatly from their powertrain sourcing: the 2.5-litre V6 engines in the range were replaced by turbocharged inline-4 engines from Daimler. In terms of meeting emissions regulations and customer expectations for performance, Infiniti has managed to do it.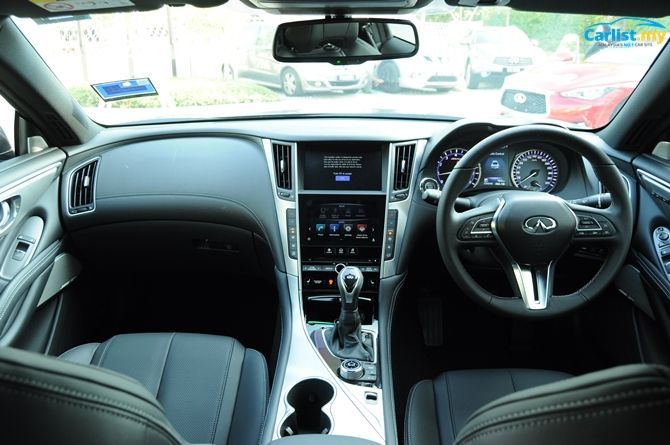 So what then, do consumers look for in a car? Looks and performance aren't merely enough; a luxury car needs to come well equipped and must have an interior to match its prestigious brand name. Unfortunately this is one area that Infiniti was falling behind on, mostly due to the stretched out model life cycles for their products. The Q50 was a quick attempt at resolving this with a full revision of the interior, although it came with a buggy interface that was slow to respond and materials that didn't quite live up to the standards.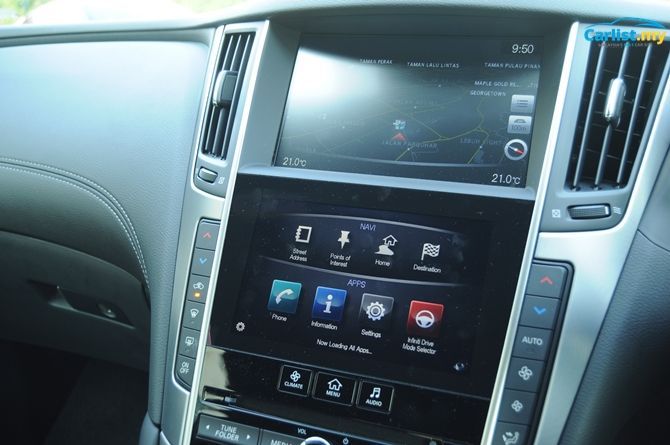 Does the Q60 fair any better? Despite looking fairly similar on the surface, Infiniti seems to have improved their entertainment systems and made them faster to respond with the use of quicker processors, along with navigation systems that are a little more effective. The audio is a little better with an improved amplifier and better sound staging software. Even the active noise cancellation systems have gone up a notch with the use of three pick up microphones over the two in the Q50.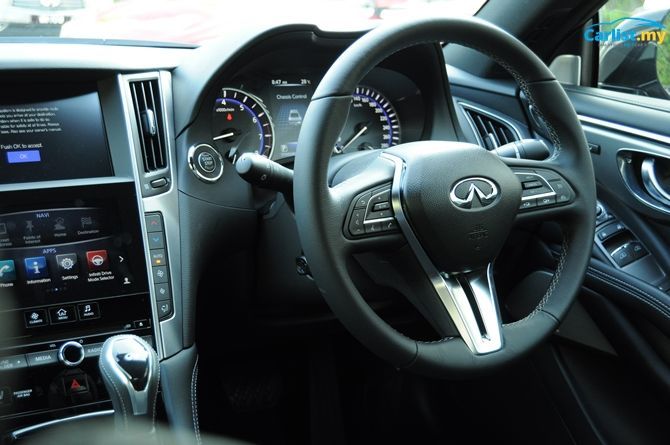 If all of this sounds too technical to befit a luxury product, then you're sorely mistaken. Technology is the name of the game, and many luxury brands find themselves displaying their products at events like the Consumer Electronics Show. While the bigger pieces usually take centre stage, like autonomous driving capabilities or safety systems, it is the smaller items that offer subtle differences and really help to set a luxury car apart from a more mass-market product. Infiniti's focus with the Q60 was on improving the level of refinement within the cabin and improving the driving experience, and unfortunately a lot of the things that they've done are not exactly the things you would see marketed as strong points.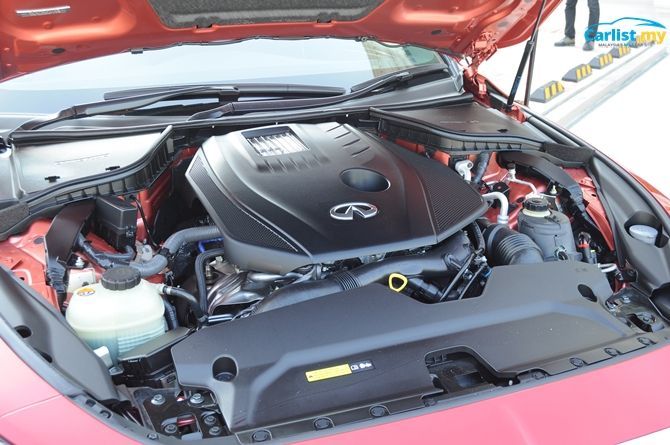 So we've established that the Q60 has enough improvement in refinement to make it more than just a 2-door Q50. In terms of powertrain options, for now there is a single 2.0-litre turbo variant mated to a 7-speed automatic transmission- which is the aforementioned Daimler sourced powertrain. With 211 bhp and 350 Nm between 1,250 and 3,500 rpm, the Q60 is a fairly quick car, but perhaps just a little behind the German offerings in terms of sprint times and overall pace. There isn't a huge difference in performance, but that slight lacking is apparent.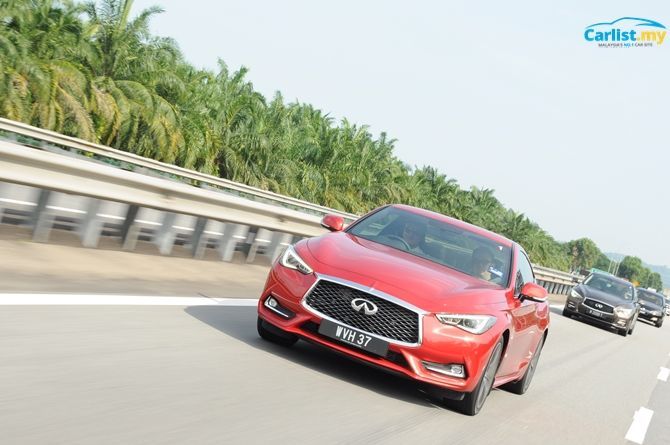 In terms of driving feel and feedback, thankfully the Q60 does not come with that dreaded steer-by-wire system that features on the higher trim levels for the Q50. While the steering isn't particularly quick or sharp, it remains predictable and precise, allowing you to easily place the car on the road. The suspension is well damped, being neither too firm nor too soft over the route that we drove during our test of the car. Once again, the Q60 feels a little middle ground: in no way is it bad, but neither does it have any standout qualities in the handling department.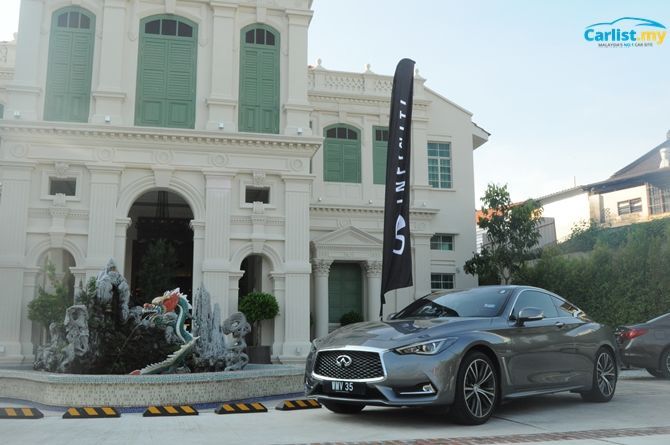 Our time with the car was unfortunately short, and perhaps over a few days we may have had time to discover other qualities that we wouldn't normally be able to see- qualities that tend to reveal themselves when you really live with a car. And yet despite the brevity of our experience, the Q60 still managed to impress us. On the whole, the Q60 is a solid product and something to seriously consider if you're in the market for a luxury coupe and happen to be tired of what the Germans have to offer. Priced at RM 308,800, it sits significantly lower in terms of pricing as well when compared to its rivals, and it boasts a 7-year warranty as well. Perhaps it's time to visit that Infiniti showroom and see it for yourself.
---
---
---
---
Comments