Infiniti QX80 Monograph Concept SUV Unveiled
Auto News Infiniti has unveiled the QX80 Monograph concept SUV, a design study that will inspire the next generation QX80 flagship SUV. The recently teased QX80 Monograph, penned by Infiniti's design studio in Atsugi, Japan, is now revealed in all its glory.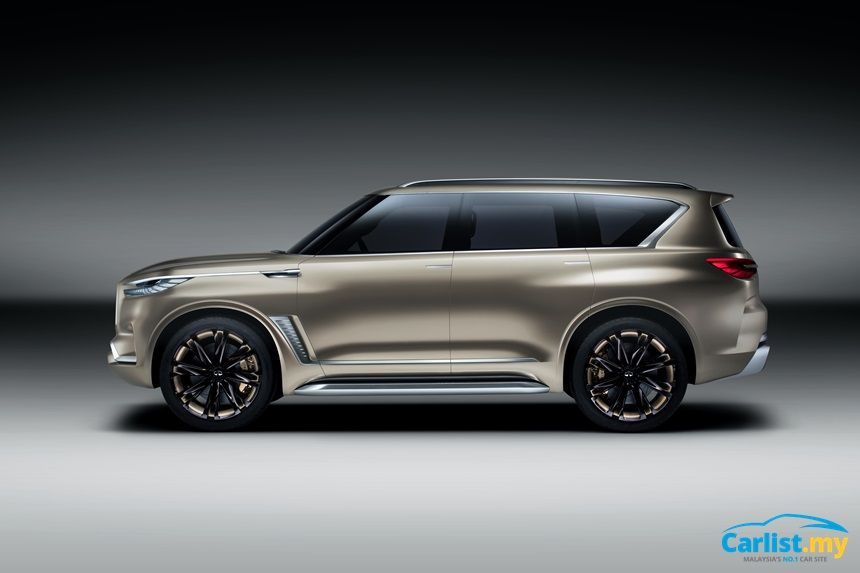 Roland Krueger, President of Infiniti adds, ""The QX80 Monograph represents a detailed study into our expertise of exterior design. QX80 Monograph shows our concept of luxury and style on the road, and is an exploration of how we could enhance our future Infiniti offering in the luxury SUV segment."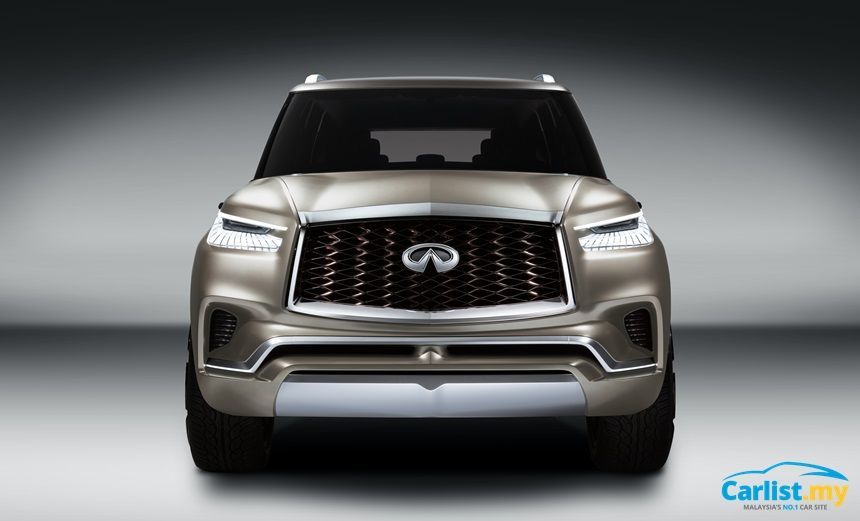 The QX80 Monograph is over 5.0 meters long, almost 2.0 meters tall (including roof rails), and more than 2.0 meters wide. The long, straight shoulder line that runs from the grille all the way to the rear of the car further accentuates the overall length.
The front fascia of the QX80 Monograph is designed with large, functional fender vents delivering more air to the engine, flanking an aluminum chin guard. To enhance its SUV credentials, an underbody cover runs the length of the floor, protecting the car's undersides and aiding aerodynamic efficiency.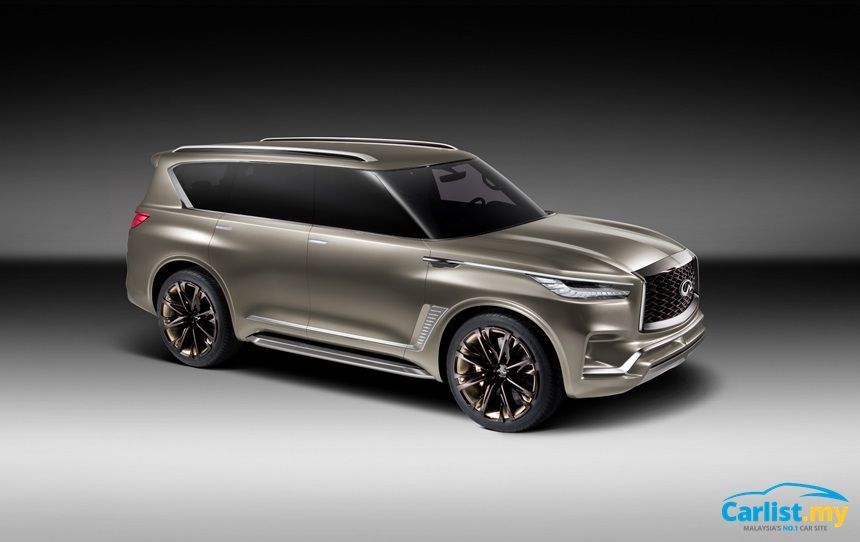 A thin strip of aluminum below the grille emphasizes the car's width and incorporates sleek LED fog lamps at each end for a modern, high-tech appearance.
At the rear, horizontal lines highlight the car's overall width. The appearance of the sharper, thinner tail-lamps are mirrored with the wide twin-exhausts, which feature a gloss-black aerofoil in between to allow smoother airflow off the back of the car.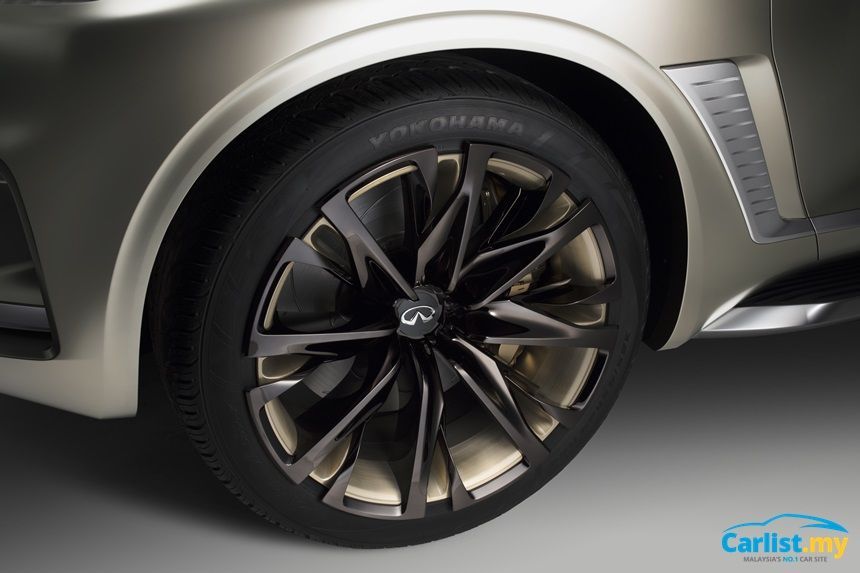 Along the flanks, straight-spoke, two-tone 24-inch wheels – are finished in chromium black with contrasting brushed copper elements to complement the scale of the QX80.
The doors open to reveal an integrated, brushed aluminum sill step to ease ingress and egress, while vents aft of the front and rear wheels provide a further distinctive design cue, which also aids aerodynamic function, evacuating turbulent and drag inducing air from the wheel arches.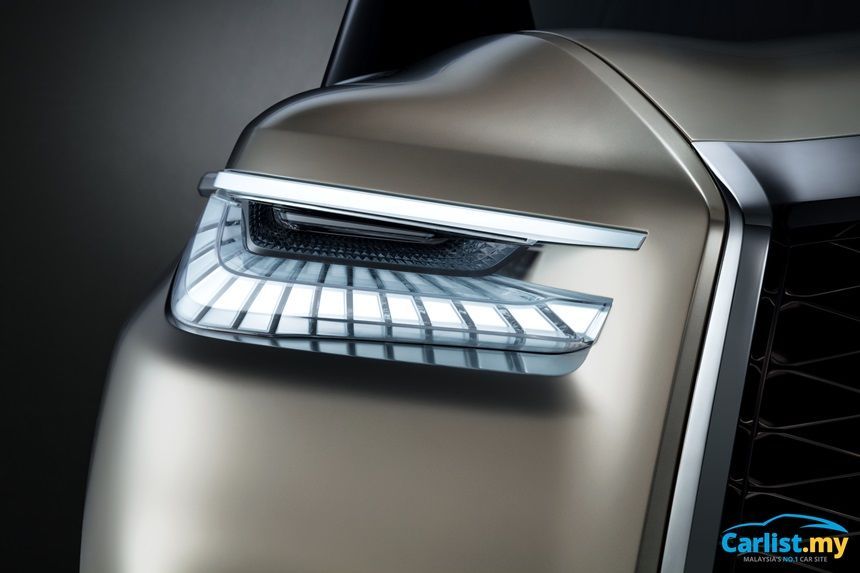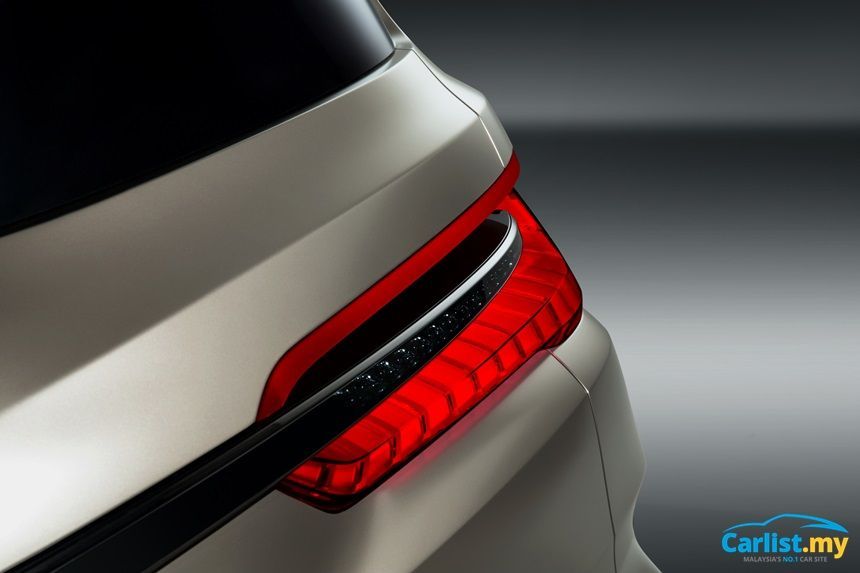 Also notable is the QX80 Monograph's blacked-out A-pillar which sits flush with the side windows and windscreen, while the pop-out door handles are also flush with the bodywork. These elements give a cleaner appearance and help to minimize drag and wind noise.
---
---
---
---
Comments