Kangaroos Confuse Volvo's Animal Detection Software
Auto News With the majority of carmakers perfecting hardware, software and algorithms preparing for the day cars will pilot themselves – Volvo has hit a snag in its autonomous driving program with kangaroos. In a report by ABC Network Australia, the unusual way a kangaroo moves seems to perplex Volvo's animal detection systems.
Volvo Australia's technical manager David Pickett told ABC, "We've noticed with the kangaroo being in mid-flight ... when it's in the air it actually looks like it's further away, then it lands and it looks closer. Because the cars use the ground as a reference point, they become confused by a hopping kangaroo, unable to determine how far away it is."
According to Pickett, the challenge lies in identifying a kangaroo – the shape of a kangaroo , when it sits, stands and hops are substantially different.
Likewise, the system identifies a human by how it walks, but there are different types of humans – short, tall or ones wearing a coat, the same applies to a kangaroo.
Volvo has mostly completed the testing and development of their large animal detection software, for animals such as a moose, but it seems Australia's lovable marsupial poses an interesting, yet daunting challenge for the experts at Volvo.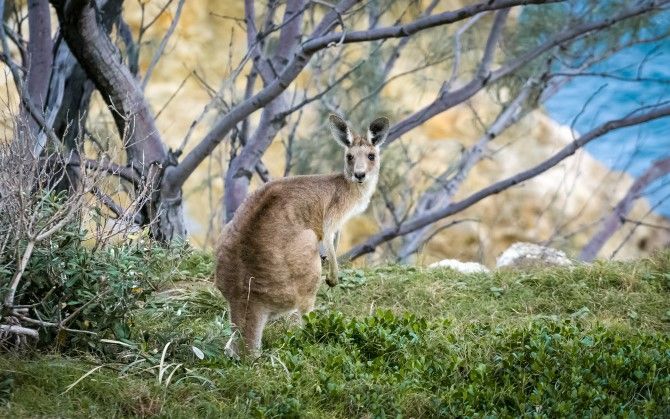 The same report claims that there are roughly 16,000 accidents involving kangaroos every year, according to the National Roads and Motorists' Association (NRMA), Australia – making the solution to this two-legged problem critical indeed, according to Pickett.
However, this may not be a problem isolated to Volvo alone; as carmakers develop more advanced systems, the future of autonomous driving systems would rely on their robustness and adaptability to various driving situations from across the world.
Our very own editor Kon, recently discussed the past, present and future of autonomous driving on the Torque Show. Check out more in the video below.
---
---
---
---
Comments