Kia Unveils All-New 4th-Gen Carnival For 2021
Auto News Kia's flagship MPV/minivan has sprouted some SUV-inspired styling (and more?) in this latest all-new evolution.
---
There were a couple of leaks that preceded this reveal of Kia's 4th-generation Carnival. The extra large MPV, which was able to sit up to 11 occupants if needed, has now adopted a slightly altered exterior design and more interior amenities to keep it firmly at the top of its category.
Kia calls it a 'Grand Utility Vehicle', a wholly made up term but one that at least describes the Carnival quite accurately, especially given that is the automaker's flagship 'minivan'. Shown here in its South Korean specification, the Carnival is expected to be on sale starting in its home market within the third quarter of 2020.
The Carnival now features a shorter front overhang and bonnet that's been slightly extended thanks to the A-pillar having moved more rearward, giving it a slightly more SUV-like profile. This is a very intentional design choice, of course, given the popularity of that segment.
There's also the 'floating roof' effect happening with the all-new Carnival. Almost all the vertical pillar surrounds have been given a matte black finish to have it blend in better, expecting it to emulate an uninterrupted glasshouse. Towards the rear, the silver-accented chrome fin that adorns the C-pillar is inspired by the new Sorento.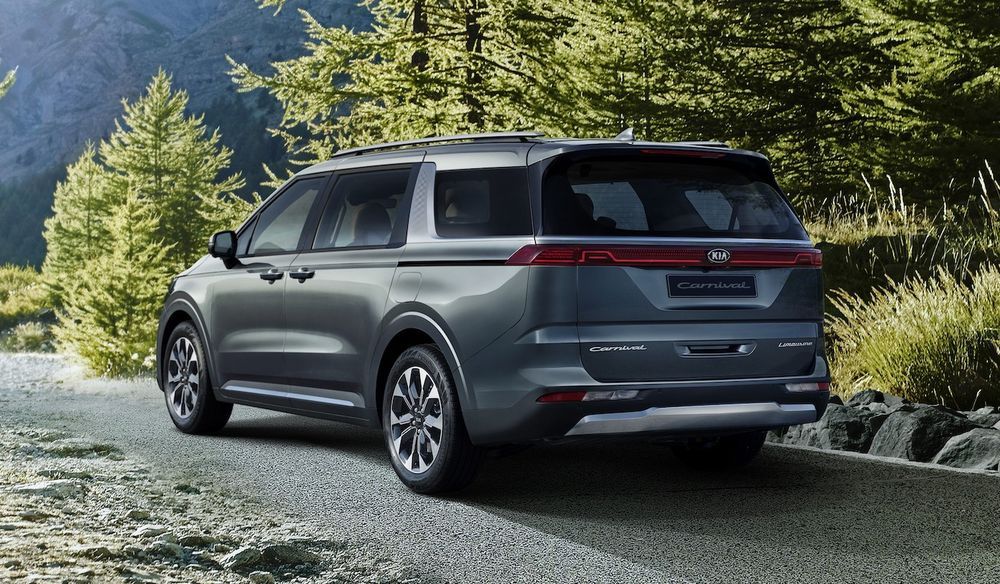 Perhaps the most eye catching ornament of this 2021 Carnival is that front grille. As is the case with so many automakers these days, 'more' seems to be the current prevailing trend: more bling, more patterns, more grille!
In Kia's case, this is yet another variation of their 'tiger nose' grille design, though we're struggling to see much resemblance with the company's previous efforts. A car like the Stinger, for example, features one that looks more like a (sensibly sized) BMW kidney grille, albeit elongated and conjoined. Very little of that translates on the Carnival.
That said, the daytime running lights are interesting with its angular straight lines. Overall, we're still on the fence about this particular implementation of Kia's newest Symphonic Architecture design language.
Unfortunately, apart from revealing what the all-new Carnival boasts on the outside, Kia has not provided any details or images of what has changed with the interior. We're left to wait for another series of future updates from Kia before we learn more.
The same applies to its powertrain. Even in this Korean spec, no details are available on what combination of engines and transmissions we can expect. However, given that there have been very little movement by way of engines or transmissions from Kia or Hyundai in general, we can assume the company's tried and tested 2.2-litre CRDi turbodiesel will be carried over.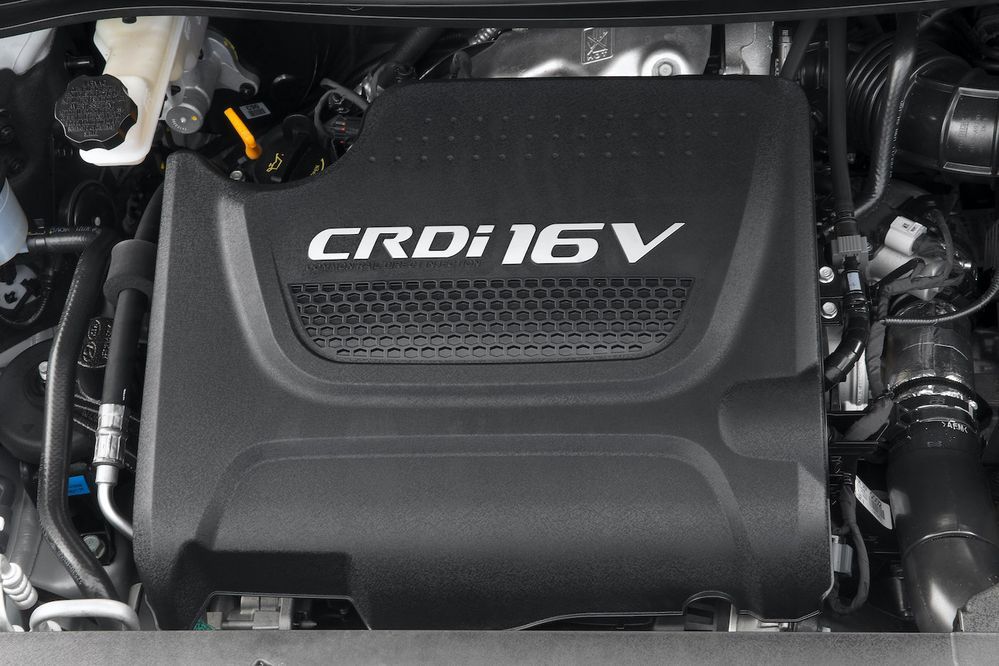 In other markets such as North America, however, where the model is known as the Kia Sedona, expect the 3.3-litre naturally aspirated V6 to also be carried over - both being mated to an 8-speed torque converter automatic.
As mentioned earlier, we're still a little unsure about the new styling and, because so little has been revealed, what exactly qualifies this 2021 Carnival as an 'all-new' model. What's your take?
---
---
---
---
Comments