LA 2017: All-New Infiniti QX50 – 2.0 VC-Turbo, 268hp, All-New Platform
Auto News Ahead of its upcoming debut at the Los Angeles International Motor Show, the all-new Infiniti QX50 shows itself with the official release of one frontal image together with its full specifications.
Whilst major news surrounding this new vehicle is the introduction of Infiniti's new variable compression (VC-Turbo) 2.0-litre petrol engine, it is just as noteworthy that the all-new QX50 debuts an entirely new platform.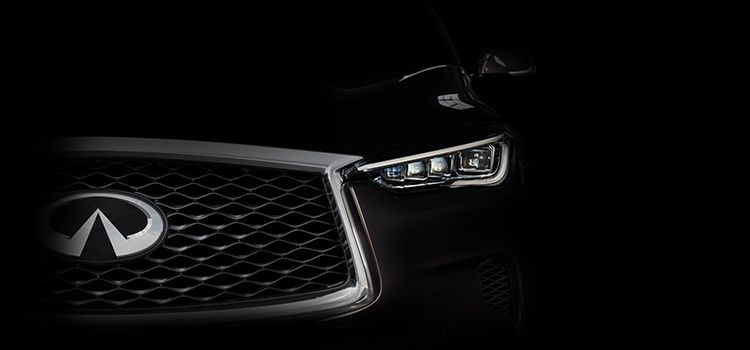 External measurements of 4,693 mm length and 1,903 mm width, along with a wheelbase of 2,800 mm gives the QX50 similar proportions to mid-sized luxury crossovers such as the BMW X3 and Mercedes-Benz GLC. But, unlike its class rivals, the all-new QX50 embraces a transverse engine layout with a choice between front- or all-wheel drive configurations.
It is, in fact, a massive departure from even the outgoing QX50, previously called the Infiniti EX, which is based on Nissan's FM platform designed for a longitudinal engine layout for rear- or all-wheel drive configurations.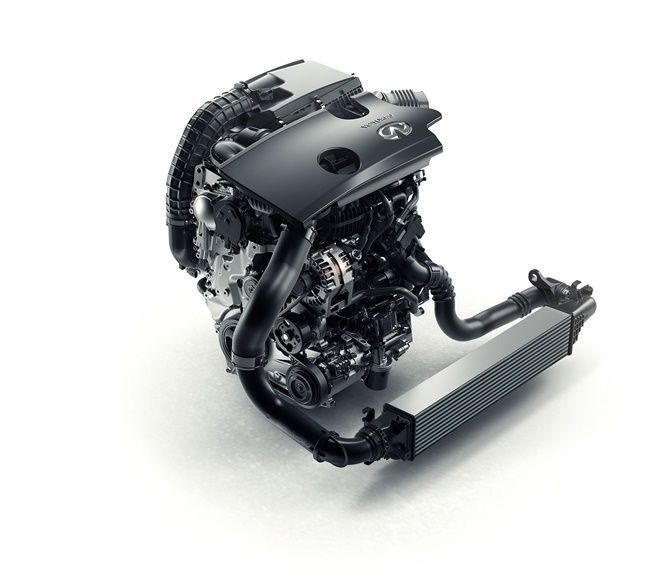 Infiniti claims that the all-new QX50 is the first automobile ever to utilize SHF (super high formability) 980 MPa high-tensile steel, which can be moulded into unprecedented shapes and make the car over 23% stiffer than its predecessor.
As reported earlier, the all-new QX50's 2.0-litre VC-Turbo is the world's first production-ready variable compression engine. It features a multi-link system that continuously varies the piston's top dead centre reach, consequently altering the compression ratio in the process.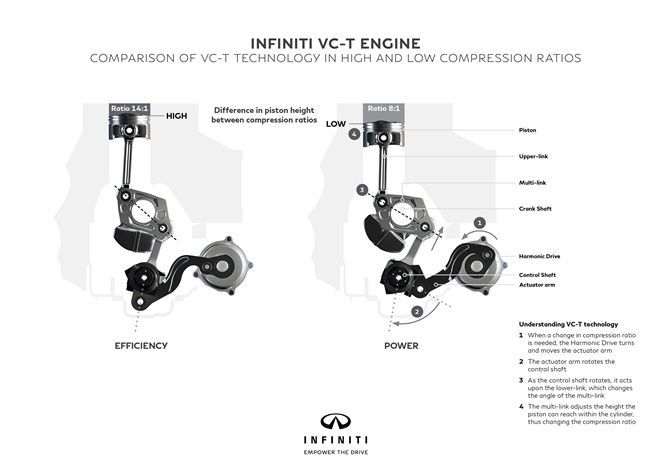 Depending on driving conditions, the engine self-adjusts anywhere between a minimum compression of 8:1 for added performance or a maximum of 14:1 for better efficiency. Engine capacity varies between 1,997cc in 8:1 compression ratio and 1,970cc in 14:1 compression ratio – will be interesting to see how JPJ plans to calculate the road tax on this one.
Outputs of the engine are rated at 268 hp and 380 Nm, and Infiniti claims a 35% improvement in fuel efficiency over the previous-generation 3.7-litre V6 model; all-wheel drive models see only a 30% improvement.
Quoted fuel consumption is 8.7 litres/100km for the FWD model and 9.0 litres/100km for the AWD model tested as per US protocol, making direct comparison with rivals typically quoted on NEDC numbers not quite possible at this moment. Standard transmission is a CVT, no other engine/transmission combo is mentioned.
In keeping with the times, the all-new QX50 will incorporate Nissan's ProPilot driving assist technologies helping the driver to control acceleration, braking, and steering on highways only. Apparently, Infiniti's customers have expressed their desire to remain integral to the driving experience and the company's approach is thus a step removed from allowing its car to go fully autonomous.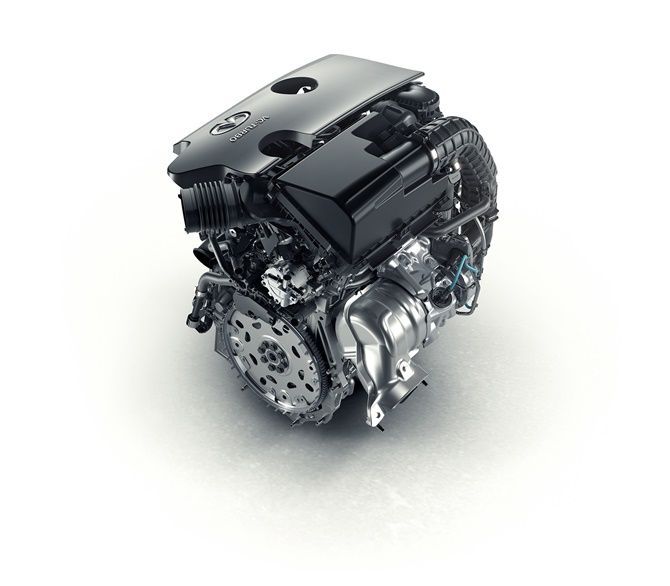 ---
---
---
---
Comments