Land Rover To Unveil All-New Defender This Year, Deliveries In 2020
Auto News When Land Rover halted production of the Defender, it was one of the moments that reverbrated throughout the industry. Whether or not you had love for one of the hardiest, most robust vehicles on the planet, you knew it was a significant change. And given Land Rover's inclination towards a more luxury-seeking clientele, you could be assured that the next Defender would be a big departure.
It seems that Land Rover is looking to re-introduce the Defender this year, with deliveries to begin next year. From the preliminary camouflaged test mule photos, we can already determine that the car is more like a baby Velar or Range Rover than a continuation of the form maintained by its predecessor. Land Rover is very keen to point out that they want this new Defender to be entirely different in execution, while being just as capable as before.
They're calling it an SUV now, which seems a little odd as a characterization as the Defender was always known as much more than merely an SUV. Testing of the Defender has started in North America and other parts of the world, no doubt to see if their latest attempt can live up to the name. Judging by the overall sizing, we think it's more likely an abuse of the name in order to enter the more hotly-contested Compact Crossover segment.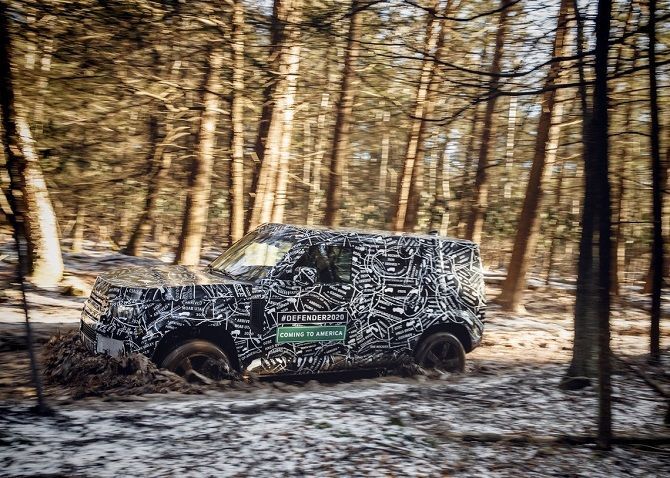 It will be interesting to see how Land Rover manages to ensure that this new Defender can handle the rough stuff without breaking down, given how it has changed in such a drastic way. The engineers are subjecting it to temperatures from -40 degrees Celsius to 50 degrees Celsius, as well as at altitudes of up to 4,000 metres above sea level. That being said, will this new Defender be able to take out the rainforests of East Malaysia? We can only wait and see.
---
---
---
Comments