Let's Go For A Wild Ride… Mitsubishi Triton Style
Auto News Buckle up and grab hold as Mitsubishi takes you on a wild ride at its 4SureThrill event this 9-10th March happening at the Outdoor Carpark, Setia City Convention Centre. Skill meets speed at this adrenaline-filled event where lucky participants get to enjoy a taxi ride with two of Mitsubishi's star drivers: Dakar Rally Champion, Hiroshi Masuoka and local drift ace, Leona Chin.
Hiroshi Masuoka is a Japanese rally legend and two-time Dakar Rally champion. Having won consecutively in 2002 and 2003, Masuoka is one of only four drivers that have won the prestigious event back-to-back. Masuoka has been racing and winning for Mitsubishi throughout his illustrious career, most often behind the wheel of a Mitsubishi Pajero.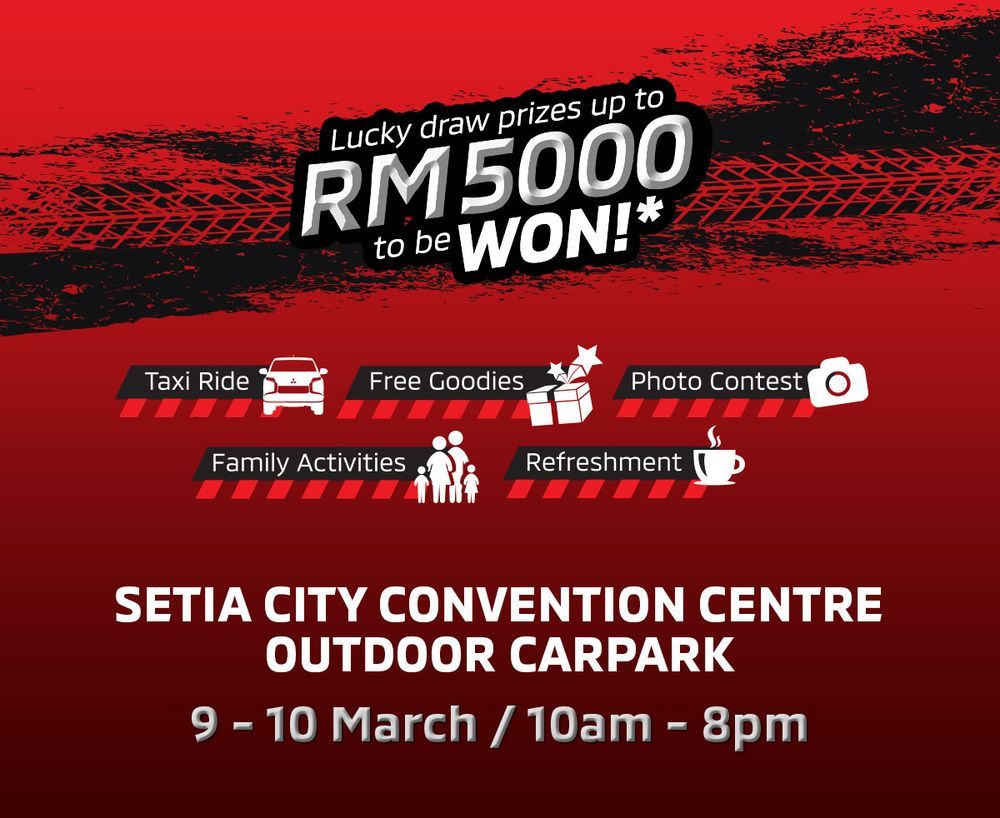 Leona Chin is a local motorsports athlete that needs no introduction. From drifting, go-karting, to rallying, and circuit racing – Leona has had a successful career in almost every form of motorsport, both locally and internationally. If she's not burning rubber going sideways at 100 km/h, this damsel of distress can also be found scaring the daylights out of unsuspecting people behind the wheel of a Mitsubishi Triton. We'll let the video below give you a teaser of what Leona has in store at Mitsubishi's 4SureThrill event.
Additionally, Mitsubishi will also be hosting other fun family activities, a photo contest, and handing out goodie bags to visitors. Refreshments will be provided. The 4SureThrill event starts at 10.00 am and ends at 8.00 pm on both Saturday and Sunday. Visit the Mitsubishi Motors Malaysia website for more details.
---
---
---
Comments