 The Lexus UX is nearly ready to make its official market debut and if you're interested in the crossover, let's lift off the covers.
Yesterday we were properly introduced to the UX by Lexus Malaysia. The UX which stands for Urban Crossover is one of these new breed of premium small SUVs, that doesn't sit too tall, looks like a hatchback and is formulated for driving around the urban jungle. Think BMW X1, Volvo XC40 and Mercedes' GLA.
Lexus Malaysia is one of the last companies to bring out a car for this segment, but in this case, it's more of saving the best-ish for last rather than late to the party - we will however get to that in a bit.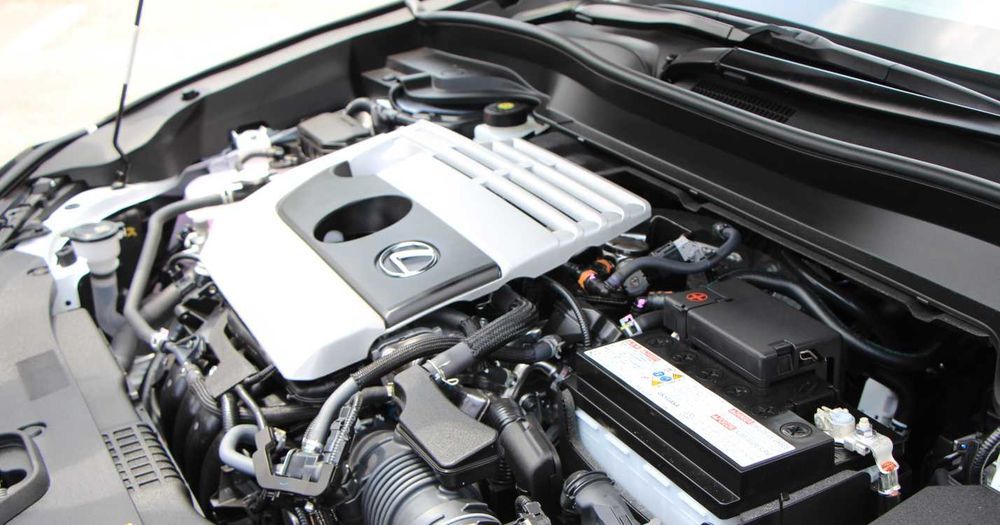 It can be had in three different variants, the UX 200 Urban, UX 200 Luxury and the UX 200 F Sport. They all come with a new 4-cylinder Dynamic Force 2.0-litre engine, which has been touted to have much higher torque compared to a conventional naturally aspirated engine. This powertrain is paired to what Lexus calls a "10-speed Direct Shift CVT" transmission, which basically mean a CVT transmission that has a launch gear and 10 virtual speeds.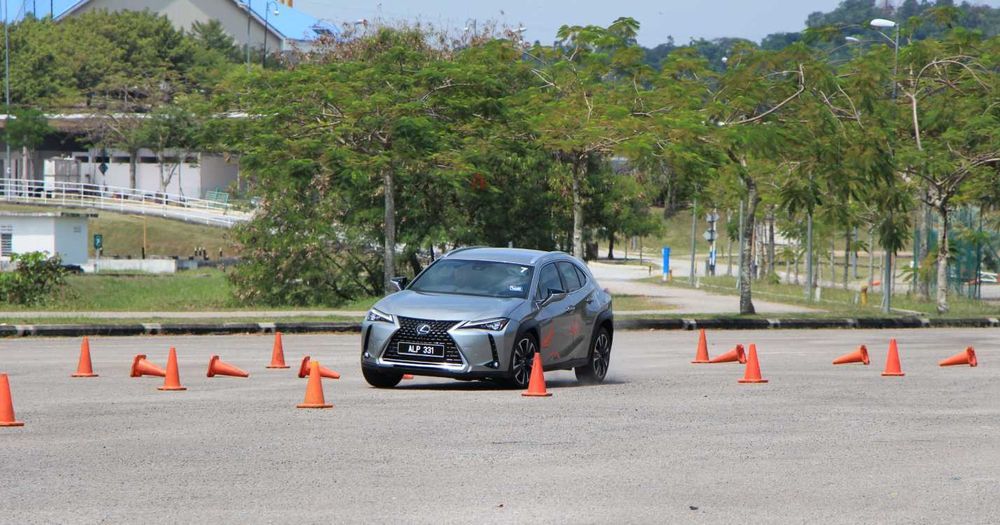 The similarity between the models end there, with each variant being spec'd differently. The F Sport is the highest spec car while the Urban is the variant with the least amount of fancy toys. With that being said, it doesn't mean the Urban has no premium features because what it doesn't have are things that you can live without. Things such as auto-folding mirrors, air-conditioned seats, blind-spot monitoring system or a larger infotainment screen. Across the range however, the important features come as standard.
Except for the blind spot monitoring system and rear cross-traffic alert, all variants come with Lexus' impressive Safety System+, which include driver aids such as Front Pre-Collision System (PCS), Dynamic Radar Cruise Control (DRCC), Lane-Keeping System and Active Cornering Assist.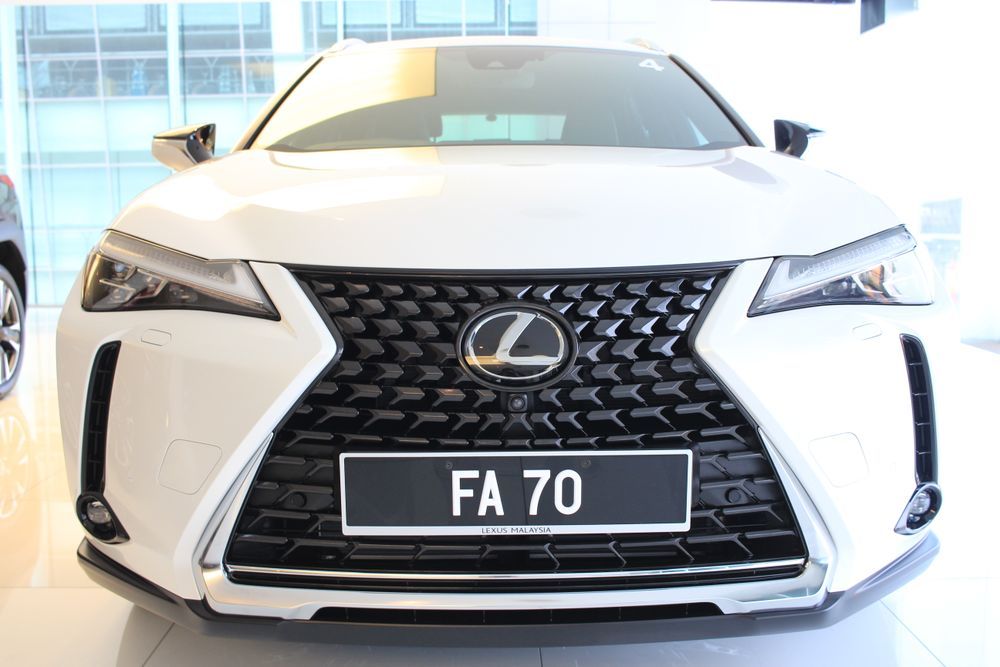 We are also glad to report that all cars will come with the powerful 3-Beam headlamp, LED Daytime Running Lights, and Fog lights with cornering function. However, the Urban model does not come with a power boot - oh no, how will we close the boot now? The Urban is also is kitted out with standard 17-inch rims and tyres, not like the run-flat 18s you get in the Luxury and F Sport.
Speaking of the F-Sport, this variant has its own unique kit, such as the F SPORT leather steering, F SPORT smooth leather seats, 18-inch F SPORT Design wheels, Custom driving mode selector, Adaptive Variable Suspension (AVS) and rear performance dampers.
We would have loved to try the F SPORT and Urban, but unfortunately, we only had time to drive the Luxury Spec vehicle.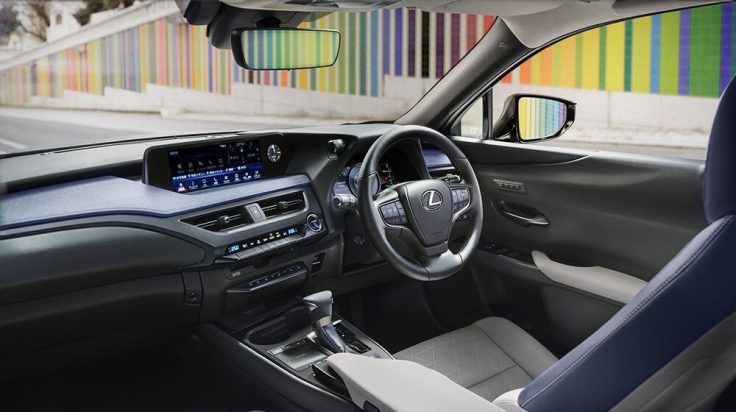 From first impressions and within the first 5 minutes of being in the front passenger seat, we immediately felt the luxury and started to relax. The "ventilated seats" aka air-conditioned seats made our backs nice and cool unlike the conventional leather seats which under the hot sun can cook an egg.
The crossover is also quiet, adding to the comfort, a testament to that amazing NVH muting that Lexus is known for. Even at fast speeds, you can still have a conversation with other occupants without raising your voices - just got to love that. The front seats are amazingly comfortable too, and we really didn't need to adjust the seat much to find the most comfortable position.
The Luxury spec's interior has this two-tone two material theme going for it. It's mostly either using plastic (hard or soft) or blue leather. The leather upholstery is stitched together using this technique called Sashiko quilting, a traditional Japanese quilting method which is similarly used when making Judo and Kendo uniforms. With 10 stitches per inch, it's strength is the main reason why Lexus decided to use this method- hoping the interior will stand the test of time.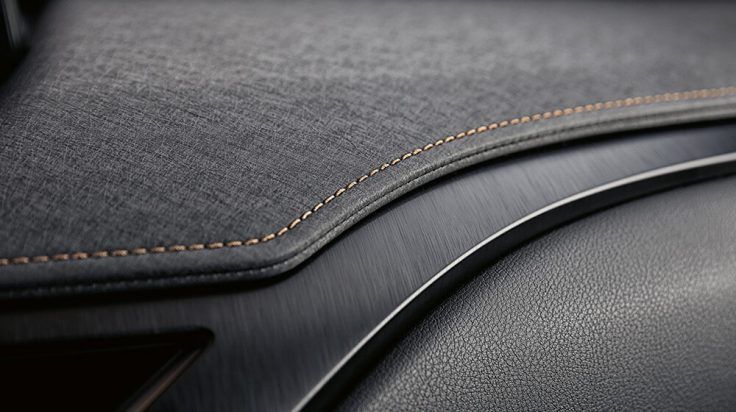 We then moved on to the driver's seat, and this was where things got interesting. Without a doubt, this drivetrain was not made for high-speed highway cruising. To get a lot of power out of it, the engine really needed to be worked. But take it down a notch and cruise at legal speeds it's as good as any mile-munching Lexus cruiser. Remember when we said best-ish earlier, this is where it applies.
Moving on, with almost no intrusion of tyre, engine and wind noise, the car feels like it can be comfortably driven to the end of the world. Although the engine needed to be pushed hard, on the B roads, the crossover really did show why it's not your ordinary small SUV. It was surefooted and never really felt like it was out of its comfort zone during the twisties. As explained by the Lexus Malaysia team, the crossover has double-wishbone rear suspension, making it more planted than crossovers which have rear trailing arm suspension.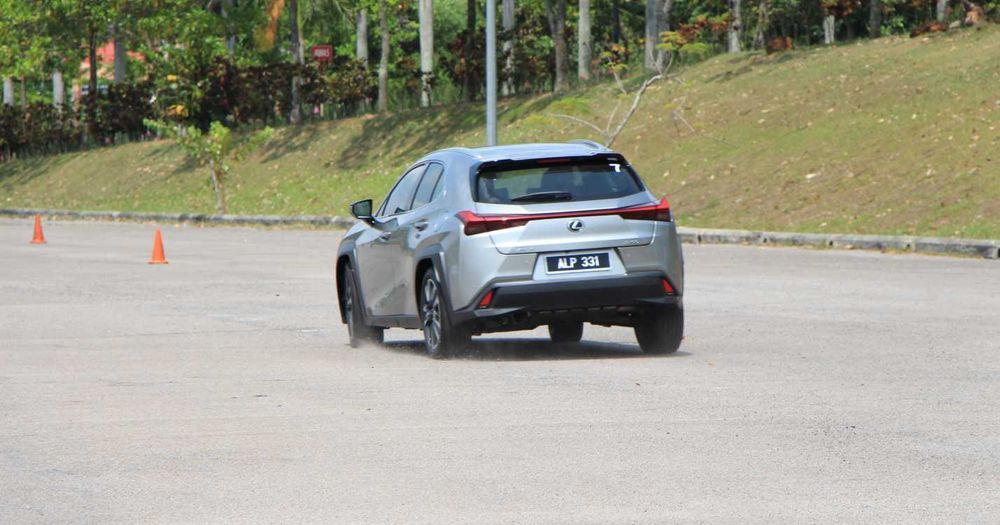 But enough of that, this vehicle is built for the city, and this is where it shines. One of the best things about the UX is how it smoothens out any imperfection on the road. Although the Luxury spec is equipped with run-flat tyres which are generally harsher and stiffer, the crossover just makes light of whatever potholed riddled roads offer up. Imagine the F SPORT version with adaptive suspension; it must be even better.
As a driver, the car is relaxing to drive, especially when you can be confident that you will be in comfort wherever you go. If we had to nitpick at what we didn't like about the car, we would say that the rear isn't the most accomodating for passengers and that the boot is relatively small. But if you're looking for an affordable way to enter the Lexus Luxury party and if you don't need to worry about carrying adults in the rear continually, then this could be the crossover for you.
Lexus UX 200 Urban : RM 243,888
Lexus UX 200 Luxury : RM283,888
Lexus UX200 F SPORT : RM 299,888
*On-the-Road Price W/O Insurance
---
---
---
---
Comments