Looking Ahead – New Car Models Launching In 2016
Auto News From cheap and cheerful hatchbacks to luxurious limousines, here's a list of new models that Malaysian car buyers can expect to see in 2016.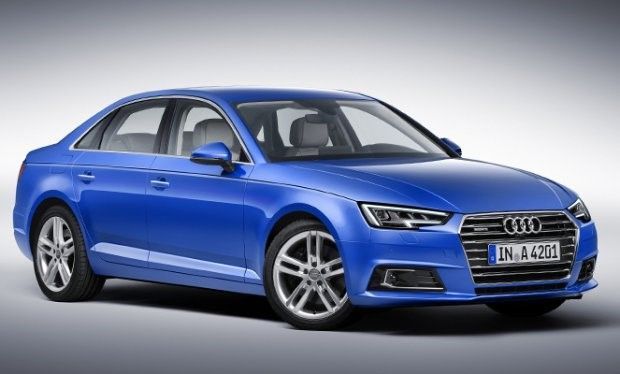 Audi A4 (B9 generation)
It might look more like a facelift rather than an all-new model, but make no mistake, this A4 model has been redesigned from the ground up. Underpinning this substantially lighter A4 (up to 120 kg lighter, depending on specifications) is the Volkswagen Group's latest modular MLB platform for longitunal engines.
Inside, the front- or all-wheel drive A4 is more spacious than either the BMW 3-Series or Mercedes-Benz C-Class.
Audi Malaysia is also rumoured to be expanding its model line-up to include its higher performance S and RS range later this year.
Rear our review of the B9 2016 Audi A4 here.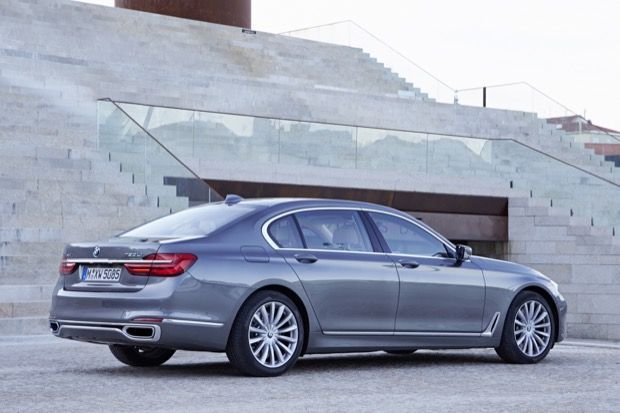 BMW 7-Series (G11/G12 generation)
You can stand outside the car, and let the car park itself. It also uses a super hi-tech 'Carbon Core' chassis that combines lightweight aluminium with carbon fibre materials. At the push of a button, the Business Class-like rear seats transforms into a First Class-like Executive Lounge.
Watch it all here.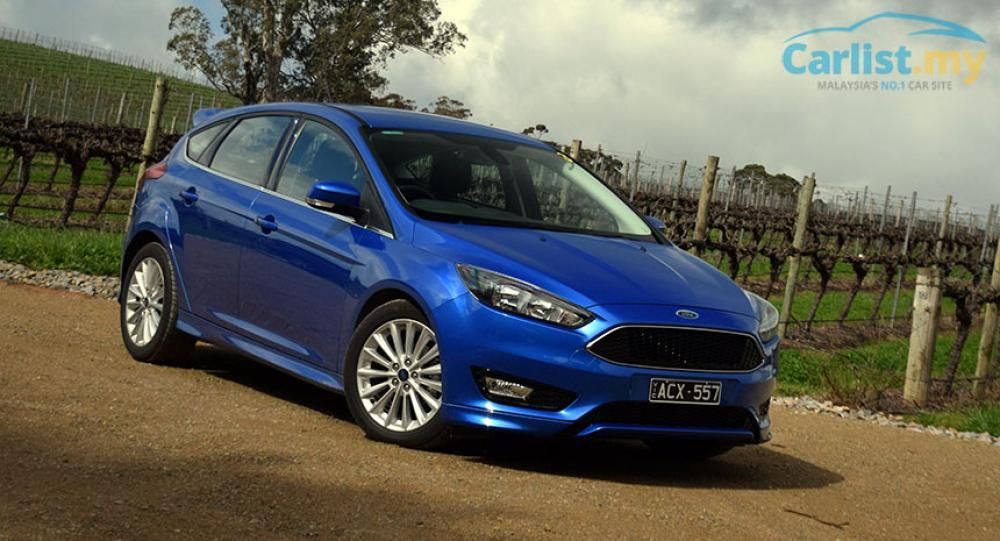 Ford Focus (facelift, mid-life update)
Technically it is only a mid-lifecycle 'facelift,' but the new Ford Focus is more than just a regular nip and tuck to draw crowd to showrooms. Under the bonnet, the previous model's naturally aspirated 2.0-litre Ti-VCT engine has been replaced with a 1.5-litre turbocharged EcoBoost engine.
Despite its smaller capacity, power is up from 167 hp to 177 hp, while torque is boosted from 202 Nm to 240 Nm. The outgoing model's jerky around urban traffic 6-speed PowerShift dual-clutch transmission has been replaced by a conventional six-speed automatic.
Read our review of the new Ford Focus here.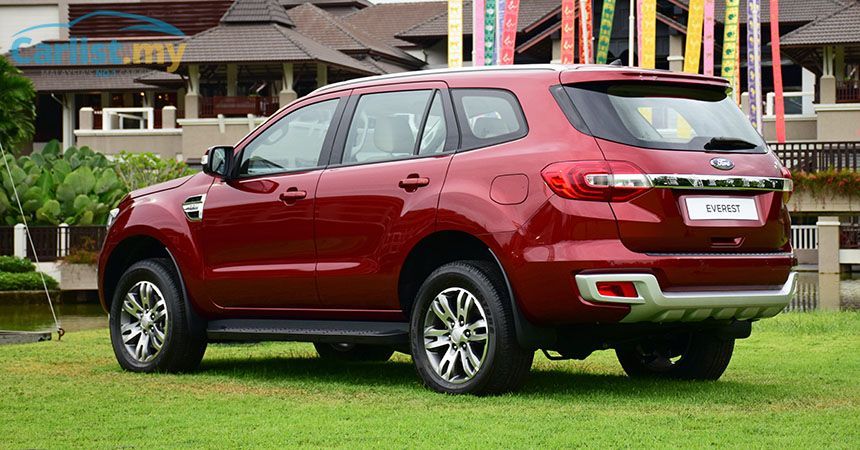 Ford Everest
Having gone missing for one generation, the Everest nameplate is now back. Basically a seven-seater SUV version of the highly acclaimed Ford Ranger, the Everest builds on the Ranger's already very passenger car-like qualities to offer an even higher level of sophistication.
A rotary knob controlled Terrain Management System, plus a premium car-like Active Park Assist allows you to do 'hand-free' parallel parking, and a very refined interior means that the Everest can be passed off as a budget Ranger Rover, which is saying something.
Read our review of the 2016 Ford Everest here.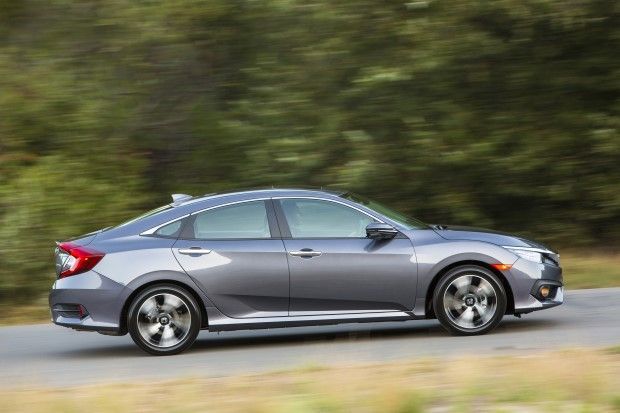 Honda Civic
Probably the most anticipated car of 2016, the all-new 10th generation Honda Civic is likely to come with Honda's latest generation of VTEC engines – the 1.5-litre VTEC turbo.
Honda also has been making a lot of bold claims for the Civic, suggesting it to be a car that will simply dominate the segment. In short, it's supposed to be the best-in-class almost every area.
We expect the all-new Civic to be launched in Malaysia in by the middle of this year.
Find out more about the all-new 10th generation 2016 Honda Civic here.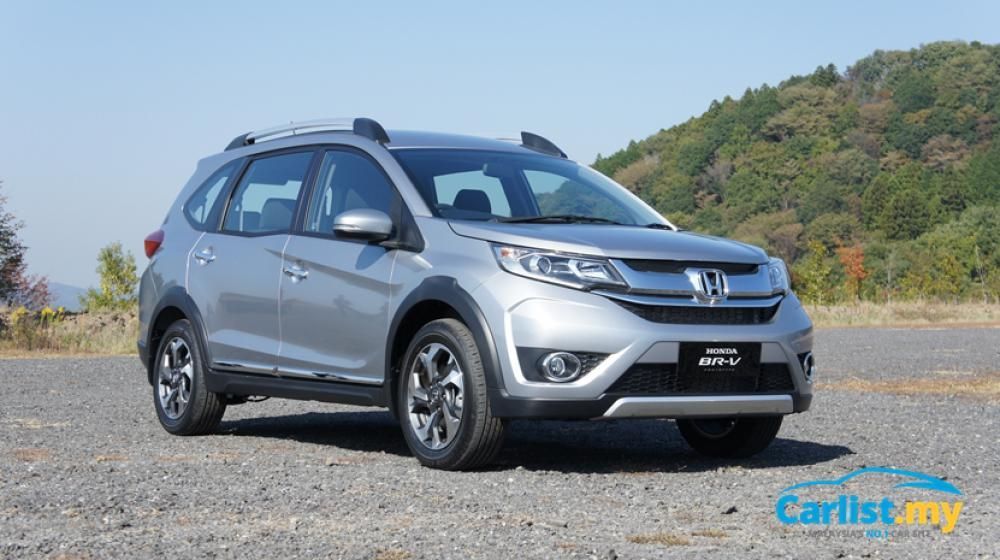 Honda BR-V
A 1.5-litre seven-seater SUV that sits below the 1.8-litre five-seater HR-V, with class-leading features but still priced to bulldoze the ancient Nissan Grand Livina and Toyota Avanza out of the way – sounds promising.
The BR-V is going to be aimed at buyers who are upgrading from a Perodua Alza. We had a brief preview drive of the BR-V, and the first impression is good. A budget seven-seater that comes equipped with top-class safety features – just the kind of car Malaysian families need.
We expect the all-new BR-V to make its local debut in the second half of this year.
Read our review of the 2016 Honda BR-V here.
Honda City (facelift)
Launched in Malaysia in March 2014, the Honda City is now Malaysia's best-selling B-segment sedan - according to Honda Malaysia.
The model is expected to receive a facelift in late-2016 but seeing how strong the City is still selling, we don't expect the changes to be substantial.
The proven 1.5-litre i-VTEC and Earth Dreams CVT powertrain combo is likely to remain unchanged, as it only made its debut on this model not long ago.
Changes are likely to be limited to minor updates to the accessories, interior trims and some changes to its exterior styling.
Update: Early or mid-2017 is a more probable timing
Read our review of the 2014 Honda City here.
Honda Jazz (facelift)
Essentially a hatchback version of the Honda City underneath (actually it's the other way around), the Jazz is likely to spot the same, minor updates as the City, most probably in late-2016.
Update: Early or mid-2017 is a more probable timing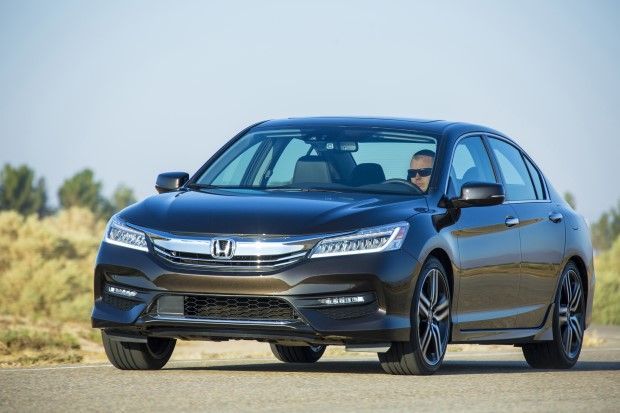 Honda Accord (facelift)
The current generation Honda Accord was the first Accord to dethrone the Toyota Camry from its position as Malaysia's best-selling D-segment sedan. Come September 2016, this ninth generation Accord will be entering its third year and a customary midlife update is to be expected.
We expect the mid-range 2.0 VTi-L model's specifications will be updated to include six airbags, in line with what's offered in the cheaper City, Jazz, HR-V and Civic. There should be no changes to the engine and transmission, while the usual practice of changing the front bumper, grille, tail lamps and headlamps slightly is to be expected.
The image shown above is a US-model Accord. Local models might have a slightly different design.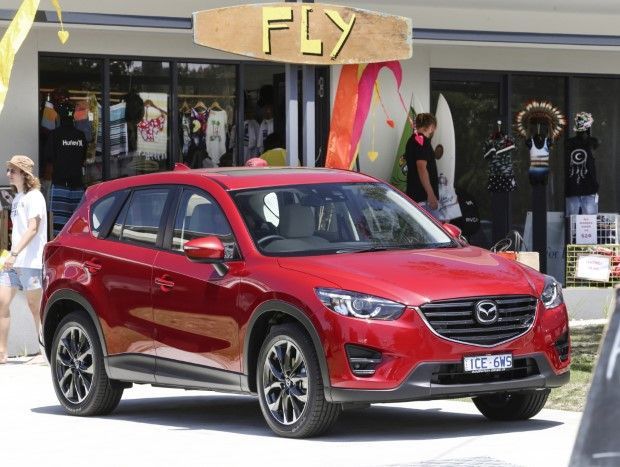 Mazda CX-5 (facelift, CKD)
The CX-5 facelift is already sold in Malaysia, albeit in 2.5-litre, fully-imported from Japan form. The current locally-assembled CX-5 models are of the pre-facelift version. A pre-facelift version of the CX-5 2.5-litre was also briefly assembled locally but this has since been discontinued, as Mazda prepares to phase in the new model.
Local assembly for the new CX-5 is expected to commence by the middle of 2016. Assuming the locally-assembled ones stay faithful to the exterior styling of the fully-imported 2.5-litre CX-5 facelift, the new CX-5 will have new headlamps (LED daytime running lights replacing the existing halogen units), new LED tail lamps, and a new grille.
Inside, the interior is likely to be upgraded to feature more premium materials, similar to the ones used in the Mazda 2.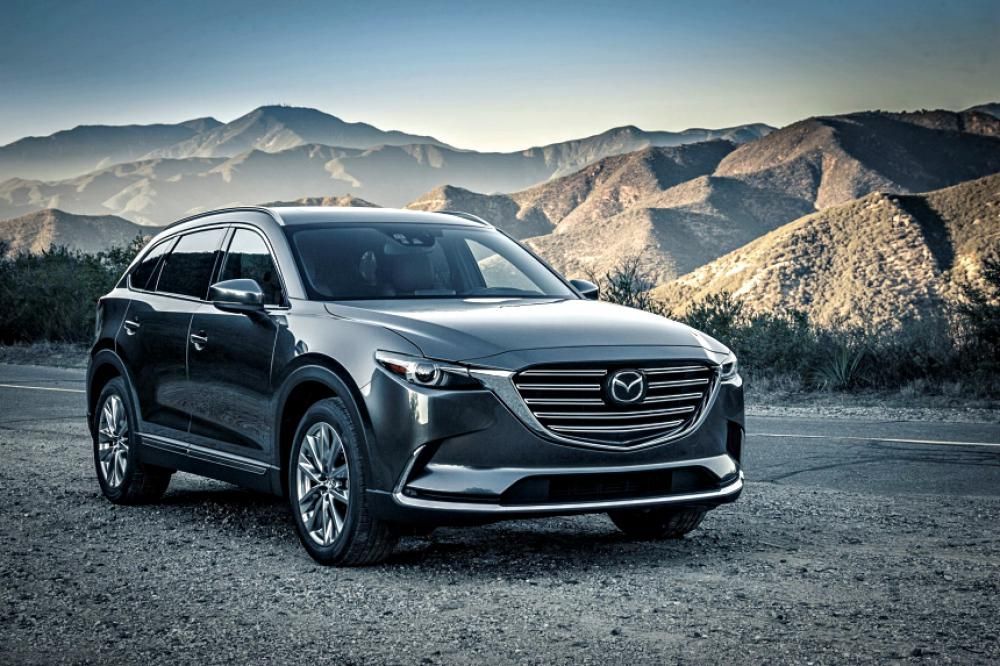 Mazda CX-9
This seven-seater CX-9 will only go on sale in the left-hand drive US in Q3 2016, so we don't expect it to on sale in right-hand drive Malaysia until early-2017, but since Bermaz also distributes Mazda vehicles in left-hand drive Philippines, it is too far-fetched to expect Bermaz to start drumming up interest in the CX-9 in late-2016.
Power comes from a 2.5-litre SkyActiv Turbo, which utilises the so-called Dynamic Pressure Turbo – a world's first solution against turbo lag by using a set of finely controlled valves located just before the turbocharger's turbines to vary to pulsation of the exhaust gas coming out of the combustion chamber.
More on the 2016 Mazda CX-9.
Mazda 2, Mazda 6 and Mazda CX-5 diesel
Mazda Malaysia, the Bermaz-Mazda Motor joint venture that produces Mazda vehicles at the Inokom plant in Kulim, Kedah, is rumoured to the preparing to locally-assemble at least three diesel-powered Mazda models in 2016.
The Mazda 2 diesel – likely to be powered by a 1.5-litre SkyActiv-D diesel engine, is expected to be assembled in Malaysia starting March 2016, followed by diesel-powered variants of the CX-5 and Mazda 6 in mid-2016.
Mazda CX-3 (CKD)
A locally-assembled version of the Mazda CX-3 is expected to be the final piece of Bermaz's product blitz plans for 2016.
Currently, the RM135,143 Mazda CX-3 is imported from Japan. Although import duty has been abolished under the Japan-Malaysia Free Trade Agreement, the CX-3 is still slapped with an 80 percent excise duty – something which can only be addressed by local assembly.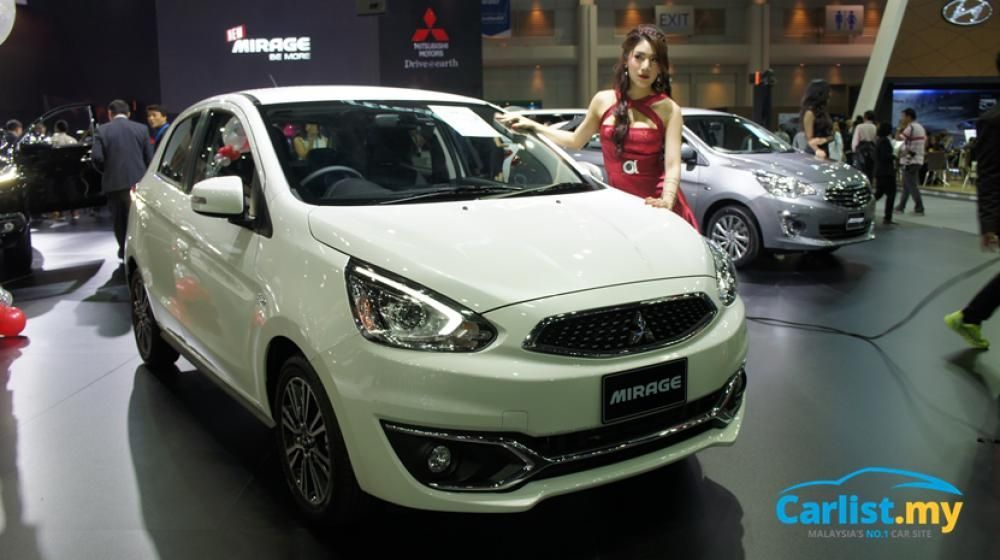 Mitsubishi Mirage (facelift)
Already on-sale in Thailand, the new Mitsubishi Mirage will has been refreshed for 2016, and the new look Mirage features a new front- and rear-end design, with new headlamps, taillamps and bumpers.
Following Thailand's adoption of a very European Union-like carbon emission-based excise duty structure, It appears that Mitsubishi Motors Thailand have elected to streamline its line-up of the Mirage. The new Mirage now comes with a shockingly high level of safety features – Forward Collision Mitigation System, mis-acceleration mitigation system, Bi-Xenon HID headlamps, while electronic stability control, hill-start assist, and emergency stop signal are now standard across the Mirage range.
Surely this will raise the price of the Mirage rather significantly so it is left to be seen if Mitsubishi Motors Malaysia will continue to carry this model locally – afterall they do have to contend with two other brands called Perodua and Proton, which their Thai counterparts don't have to deal with.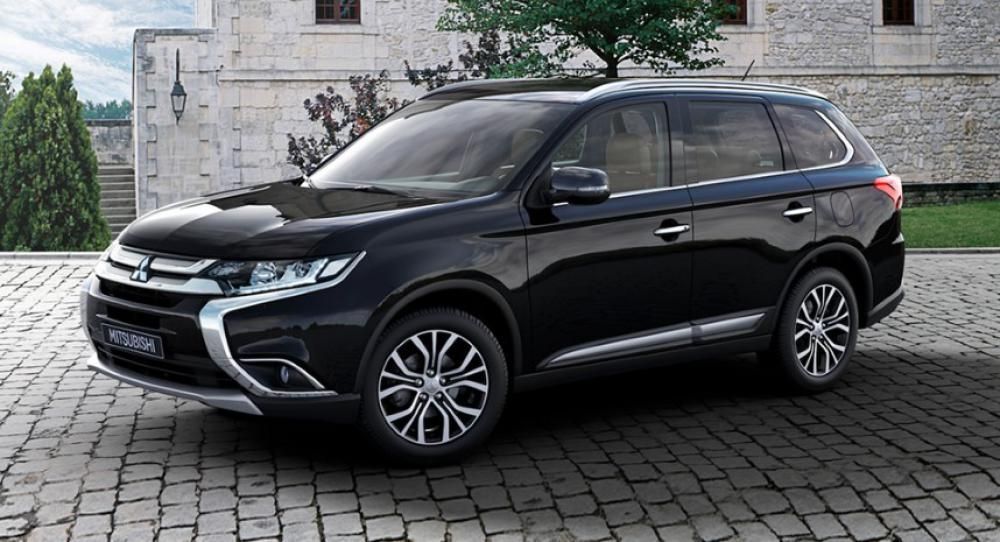 Mitsubishi Outlander
The seven-seater Outlander will replace the discontinued Pajero Exceed (not to be confused with the Triton-based Pajero Sport, which is still on sale) as Mitsubishi Motors Malaysia's new flagship product.
While the Outlander is best known to some as a plug-in hybrid SUV, the model that will be sold here is powered by a regular petrol engine – possible engines include a 2.0-litre four cylinder from the ASX, 2.4-litre four cylinder or a 3.0-litre V6.
Prices have yet to be confirmed but Mitsubishi Motors Malaysia have indicated that the Outlander will come equipped with seven airbags, Active Stability Control (ASC), electrically operated tailgate, sunroof, LED headlights with integrated DRL, and 18-inch Dual­tone alloy wheels.
Expect this to be priced slightly above the 5+2 seater Nissan X-Trail, with the additional price buying you proper third row seats that can fit adults, as opposed to the children-only third row seats in the X-Trail.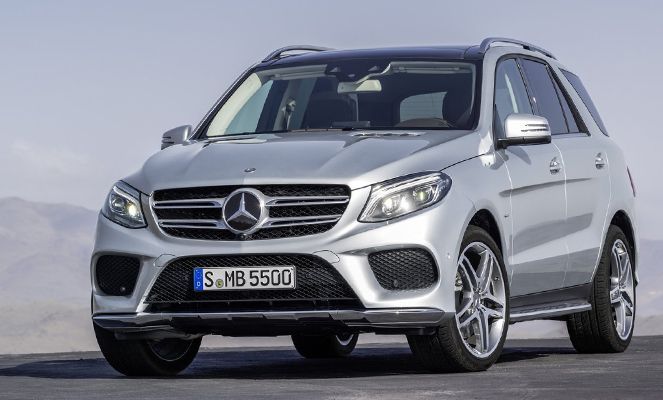 Mercedes-Benz GLE, GLC, GLE Coupe
This is an almost open secret, Mercedes-Benz have already started #HungryForAdventure promo campaigns for their new range of SUVs. Mercedes-Benz Malaysia have also hinted that some of these models might be diesel-powered too. The models are expected to be launched before the end of January, but just in case you can't wait, some grey importers already have the GLE Coupe in stock.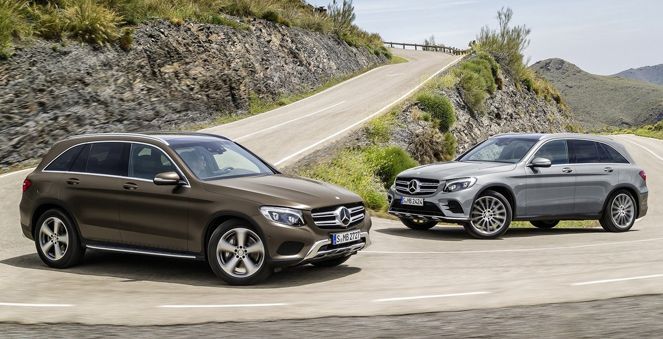 The GLC-Class, which sits above the GLA-Class, is already on sale in Thailand.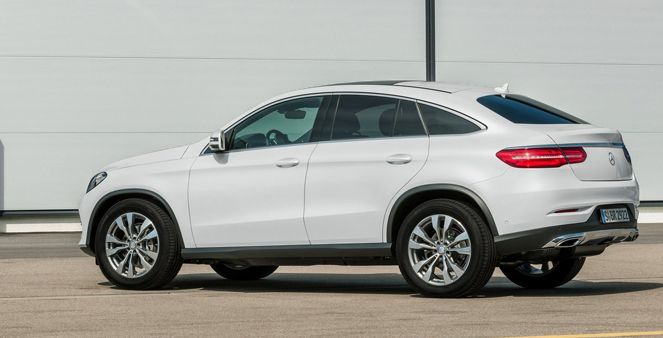 The GLE-Class Coupe made its debut in the movie Jurassic Park, and competes against the BMW X6, while the more regular looking GLE-Class (formerly known as ML-Class) competes against the BMW X5.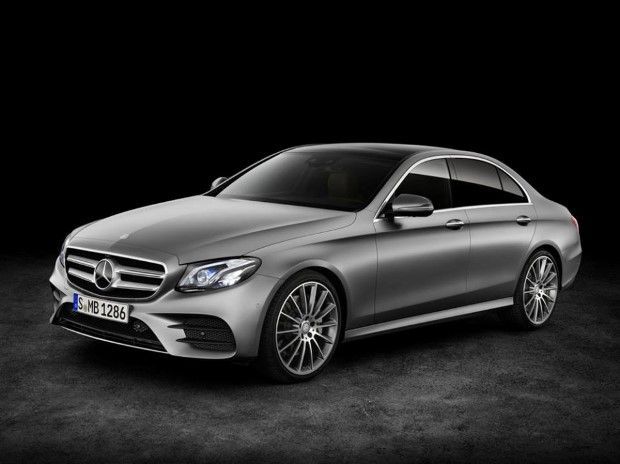 Mercedes-Benz E-Class
In the same manner than the all-new C-Class looks a bit too similar to the S-Class, so too will the all-new E-Class, due in European markets later this year.
It's a bit too early to say if this is coming to Malaysia within this year, but Q3 2016 might be a possibility, or early-2017. We thought you might want to know this before putting your money on the current E-Class.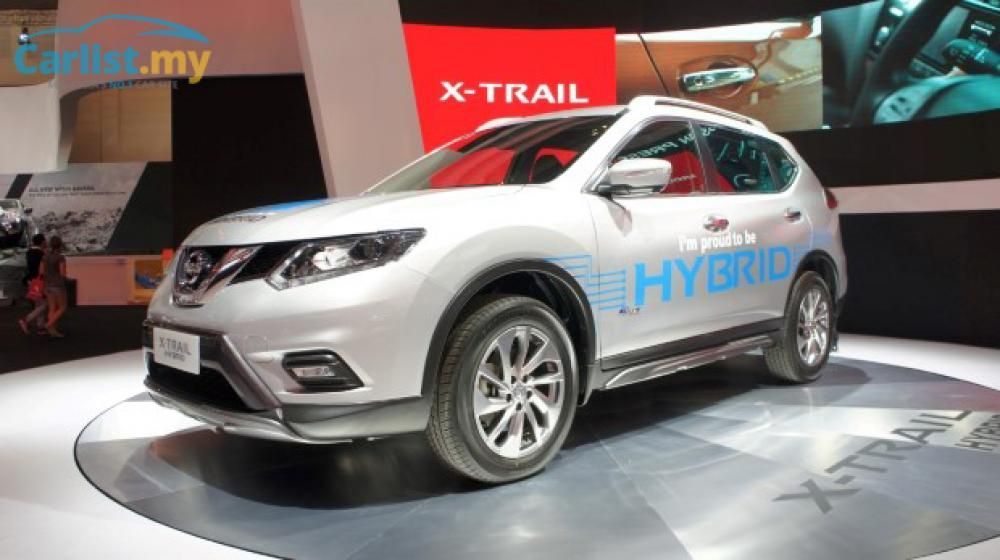 Nissan X-Trail Hybrid
Details are sketchy, but seeing that both Thailand and Indonesia have already launched the X-Trail Hybrid, it is not too far-fetched to think that there are plans to introduce the X-Trail Hybrid in Malaysia.
Unlike the pseudo hybrid Serena S-Hybrid, the X-Trail Hybrid is a proper full hybrid. It uses the same 2.0-litre MR20DD petrol engine as the Serena's, but rather than a glorified starter motor, there's a proper 30 kW motor sitting between the engine and the transmission (CVT), driven by a 887 Wh Li-ion battery located below the boot floor, which also means that there is no third row seats here, so it's only a five-seater unlike the regular petrol powered X-Trail.
Bangkok 2015: Thailand Launches Locally-Assembled Nissan X-Trail Hybrid
GIIAS 2015: Nissan X-Trail Hybrid Makes ASEAN Debut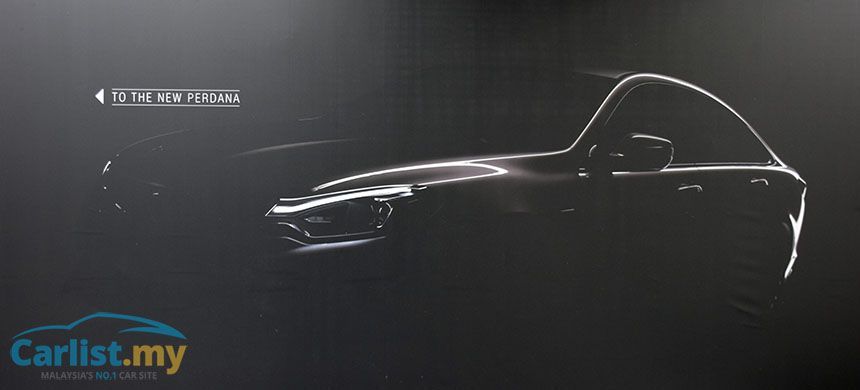 Proton Perdana
Although already previewed in the movie 'Kapsul,' the production version of the all-new Proton Perdana will look quite different from the prototype shown in the movie, with a different rear-end design.
Unlike the current government registration-only Accord-clone Perdana, this Perdana will be open for sale to the public, and will have a substantially different exterior and interior design to differentiate it from the eighth generation Honda Accord.
Underneath the new skin however, is still largely an eighth generation Honda Accord, with the same R20A3 2.0-litre and K24Z2 2.4-litre engine under the bonnet.
Initially, it was said the car will be launched in Q1 2016, but we've learned it has since been pushed back to the second half of 2016.
New 2016 Proton Perdana Teased During First Public Preview: Launches In Q1 2016
Proton Persona/Preve/Inspira replacement
Not much is known about this yet, but we understand that Proton is currently developing a new C-segment sedan. Whether will this all-new model consolidate Proton's fragmented model line-up is left to be seen. Having three overlapping C-segment models – Persona, Preve and Inspira never made any strategic sense in the first place.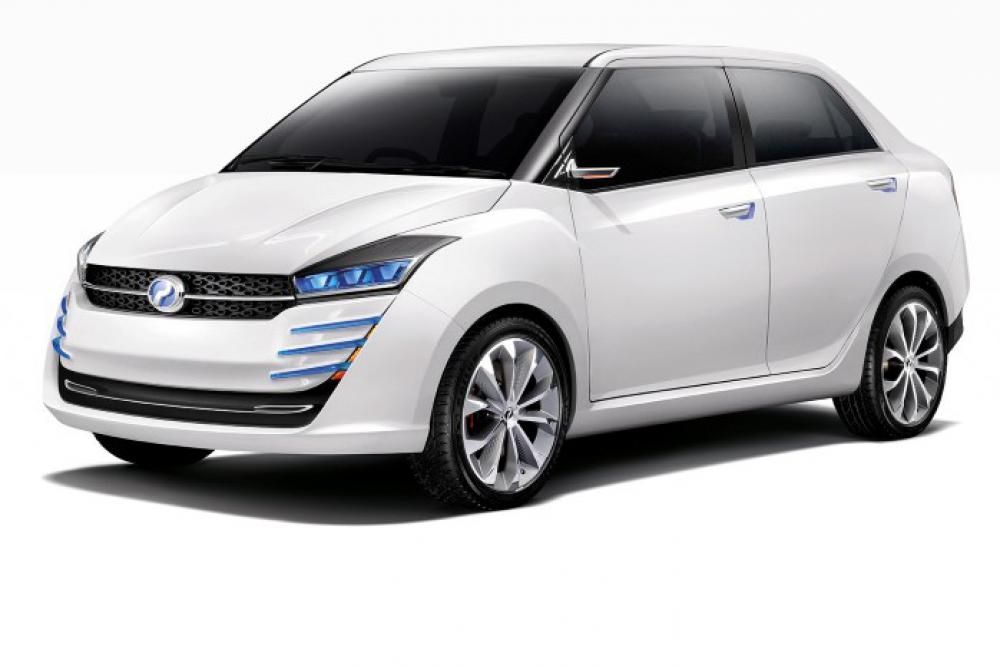 Perodua Sedan
Perodua have openly said that the company is developing its first sedan model, and have hinted to a launch timing of somewhere within 2017. However, Perodua have a history of pulling a few surprises so we expect to see some form of preview of the Perodua sedan model sometime in late-2016.
The image above is the Perodua GMS Buddyz Concept shown at the 2013 KL International Motor Show. It is just a design study of how the Perodua sedan might look like, but this is not a full representation of how the car will look like.
Perodua To Increase Local Engineering Input For Upcoming Sedan Model
Toyota Vios (facelift)
Launched in 2013, the Vios is due for a midlife update soon. Information shared by Thailand's Bangkok Post have indicated that a new Vios is due to be launched in Thailand later this year.
The new Vios is rumoured to come with a new 1.5-litre Dual VVT-i engine, while the aging 4-speed automatic transmission will finally be retired, in favour of a more modern CVT.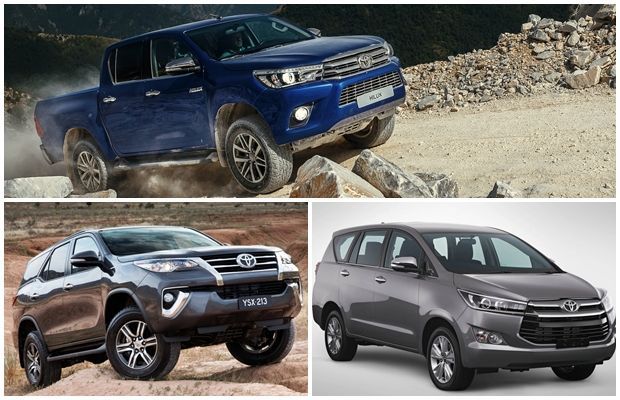 Toyota Hilux, Fortuner, Innova
After perservering for more than 10 years on the market, Toyota's IMV (Innovative International Multi-purpose Vehicle) family of models – Hilux, Fortuner, Innova – will finally be replaced with new generation models.
All three models have already gone on sale in Thailand and Indonesia.
Expect the three models to be launched in stages – probably one model every quarter beginning Q2 2016.
All-New 2015 Toyota Hilux Makes Its Global Debut In Thailand
All-New 2015 Toyota Fortuner Makes Global Debut In Thailand
Toyota Sienta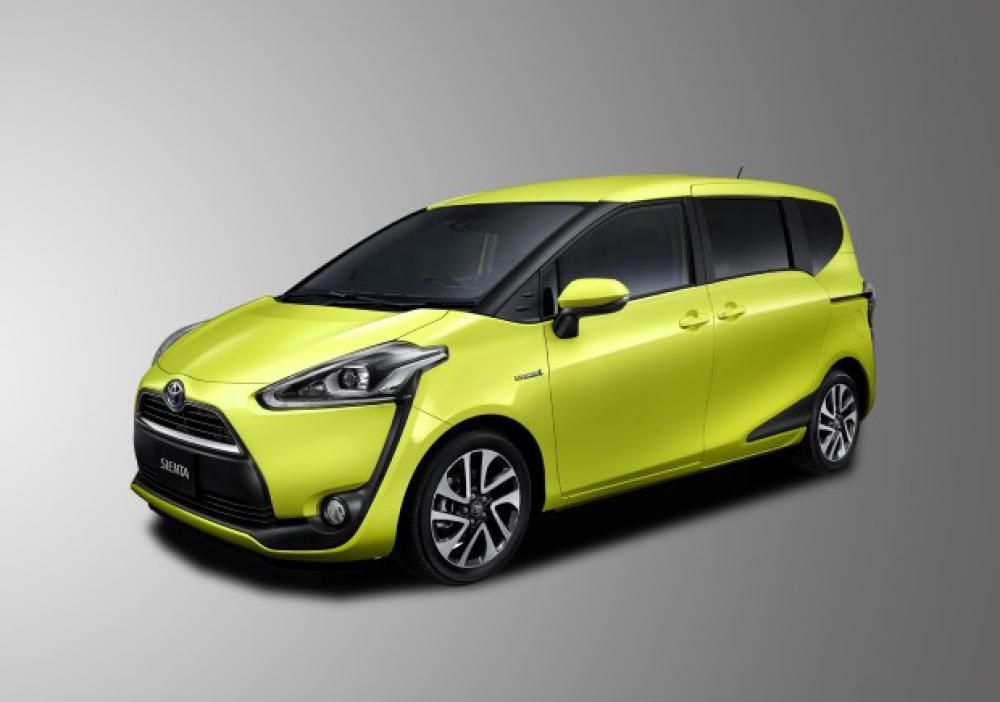 Think of it as the closest answer Toyota has to the over-achieving Honda HR-V. While the HR-V is more biased towards an SUV, minus four-wheel drive, the Sienta is more of an MPV.
Toyota Sienta Coming To Malaysia In 2016?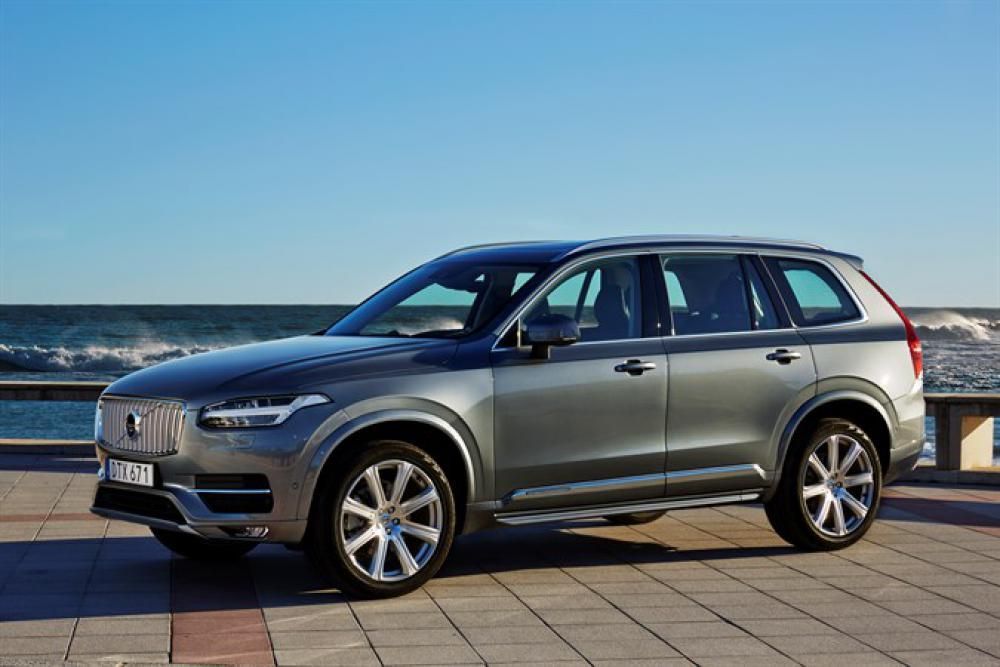 Volvo XC90 (CKD)
Currently the seven-seater XC90 is only sold in one variant – the fully-imported from Sweden RM453,888 (without insurance) XC90 T8 plug-in hybrid.
Expect cheaper variants to follow from Q3 2016 onwards when local assembly begins at Volvo's Swedish Motor Assemblers plant in Shah Alam.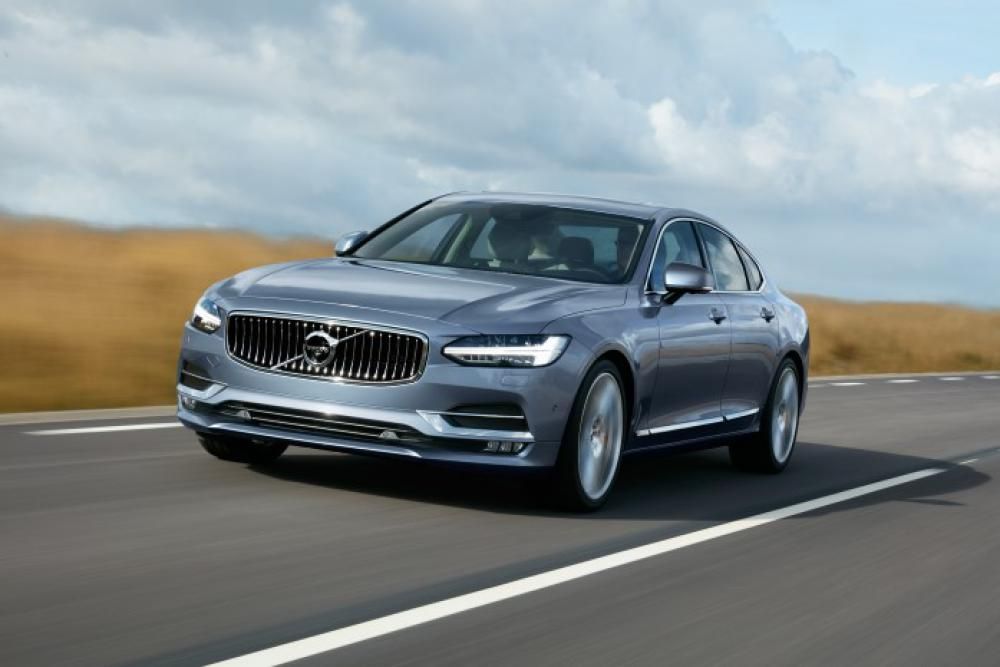 Volvo S90
Design is subjective but the consensus within our team is that this is probably the most beautiful car of 2016.
The car will only go on sale in the US starting Q4 2016 so we don't expect it to be launched here until early 2017. But we felt it needs to be included in this list because around the world, the S90 one of the most anticipated cars of 2016 – not just because of its beautiful looks, but also because of many Swedish engineering ingenuity that lies within it.
We thought you might want to know this if you are going to take delivery of that outgoing generation, soon to be replaced W212 generation Mercedes-Benz E-Class.
2016 All-New Volvo S90 – It Uses Compressed Air To Beat Turbo Lag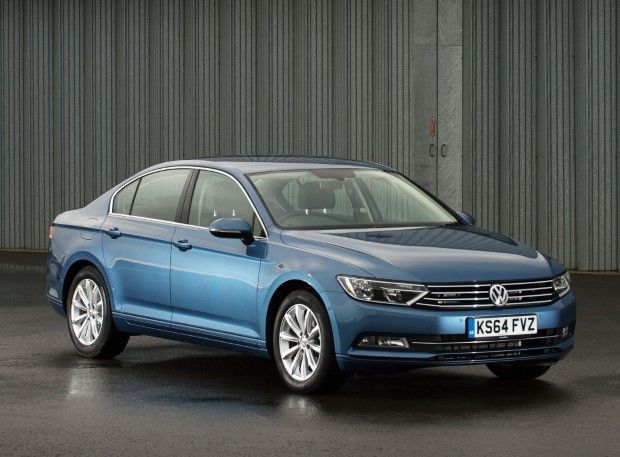 Volkswagen Passat
The current generation Passat is more of a reskinned version of the previous B6 generation Passat. This all-new B8 generation Passat however, has been redesigned from the ground up and uses Volkswagen's latest modular, lightweight MQB platform.
It's also said to be more spacious, and more fuel efficient than the current model.
Initially supposed to be launched in 2015, the Passat B8 should be making its local debut in late-2016.
All-New 2015 Volkswagen Passat (B8) To Launch End-2015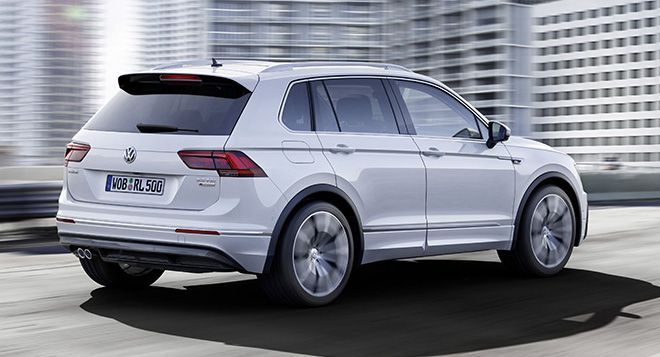 Volkswagen Tiguan
Like that Passat B8, this all-new Tiguan runs on the latest MQB platform, which allows it to address on main issue with the current Tiguan – its lack of interior space. For an SUV, the Tiguan is pretty tight inside, especially in terms of boot space.
The all-new Tiguan adds 25 mm to its wheelbase, while a more compact packaging has freed up a further 28 mm in rear legroom while boot space has been increased by 145 litres to 615 litres.
Although already previewed at last year's Frankfurt Motor Show, the all-new Tiguan will not go on sale until late-2016. It could be previewed in Malaysia before the year ends but we don't expect the model to go on sale locally until 2017.
Frankfurt 2015: All-New 2016 Volkswagen Tiguan Revealed In Four Versions
---
---
---
---
Comments