MARii And UCTS Join Hands To Enhance And Increase Automotive Talent In Sarawak
Auto News Following the opening of its first Satellite centre in Kota Kinabalu, Sabah, the Malaysia Automotive, Robotics and IoT Institute (MARii) and the University College of Technology Sarawak (UCTS) signed a Memorandum of Agreement (MoA) towards collaboration in research and development in energy efficiency, and bridging human capital development between Peninsula Malaysia and Sarawak.
The agreement solidifies both parties' commitment to collaborate in the following areas in the future:
To conduct research and development in areas focusing on automotive and overall mobility applications for Sarawak
To increase and enhance the automotive talent and expert pool within the state of Sarawak through cross-exchange of Post graduates
Increasing the critical mass of undergraduates and graduates in Sarawak, equipped with automotive-ready knowledge and skills through programmes conducted by MARii
MARii and UCTS will also collaborate in research and development (R&D) programmes focusing on the development of applications of robotics and IoT within the automotive and overall mobility sectors.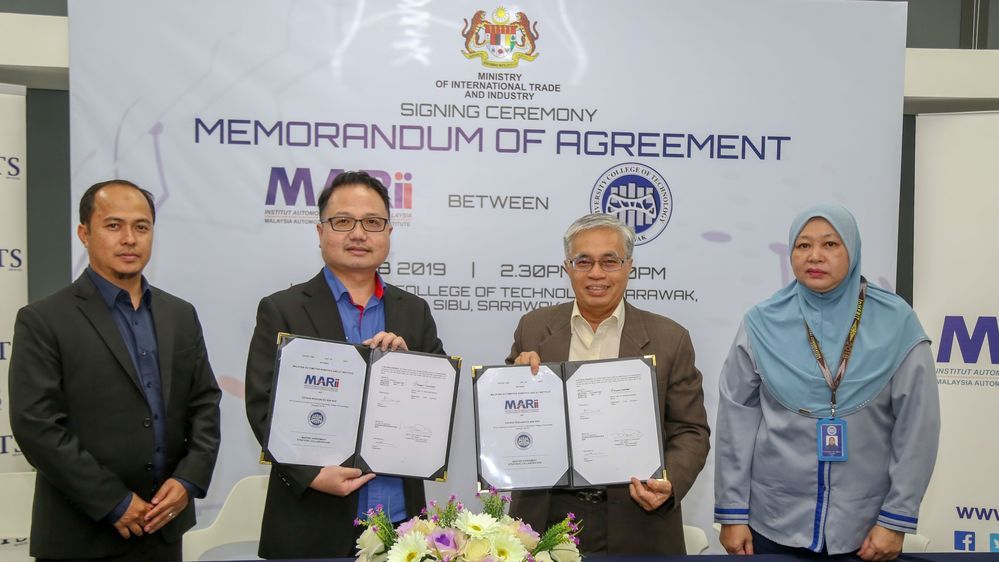 These programmes are expected to generate spin-off technology that can be applied to other sectors within the Sarawak state, such as smart plantations, tourism analytics, forest monitoring, and swamp assessment.
"This MoA is a significant milestone in optimising the utilisation of expertise and facilities of all stakeholders within the Malaysian automotive fraternity. The inclusion of UCTS in MARii's extensive network creates an important strategic connection in bridging automotive technology and human capital development throughout the national economic landscape", explained Dato' Madani Sahari, MARii's Chief Executive Officer.
Through the MARii-UCTS MoA, the two parties will work together to establish research projects with industry players through post graduate scholarship programmes under the UCTS Center of Excellence.
"The Joint scholarship will not only provide students with opportunity to pursue their studies at a higher level but also expose them to the real world, create networking and provide value added to their qualification and indirectly will contribute to graduate employability and relevance to the industry" , said Prof Datuk Dr Khairuddin Abd Hamid, UCTS's Vice Chancellor.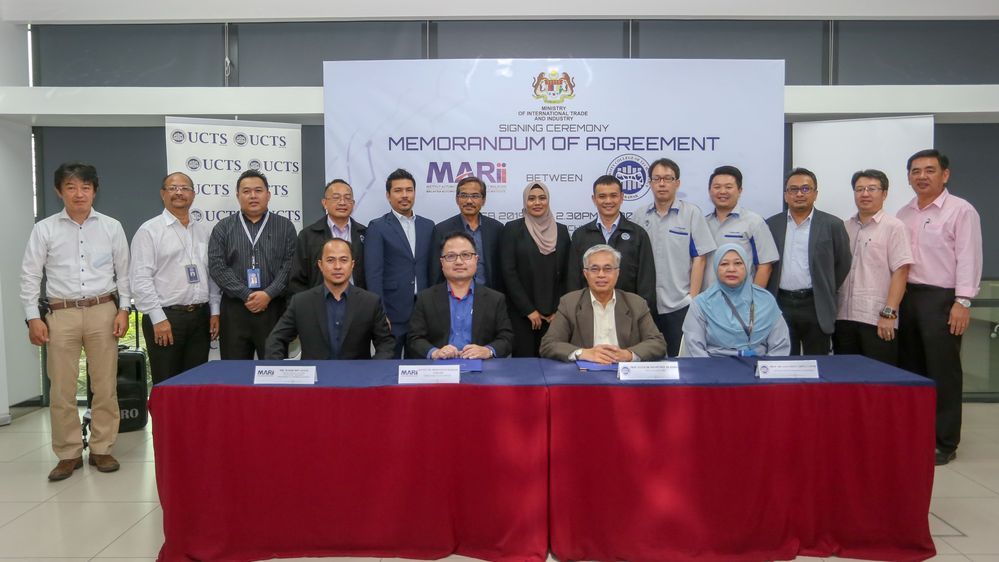 At the same time, UCTS undergraduates will be part of MARii's Industry Led Graduate Apprenticeship Programme, a capacity building programme designed to develop the necessary knowledge, skills, and personal characters of undergraduates to be industry-ready upon graduation.
The students will also enroll in the UCTS Corporate Talent Development Scheme (CTD) in collaboration with MARii.
The programmes above are expected to prepare the postgraduates for Industry 4.0 readiness, which is expected to demand new competencies in careers such as data scientists, full stack engineers, drive test engineers, user experience designers, and content creators.
---
---
---
---
Comments