Mazda And Toyota Sets Up New Production Facility - 300k Annual Production
Auto News Mazda Motor Corporation and Toyota Motor Corporation have established a new joint-venture company called Mazda Toyota Manufacturing USA Inc. The new plant is located in Huntsville, Alabama with production expected to commence in 2021.
Back in January, both companies announced their plans to partner up for the new Alabama plant.
The new Huntsville plant will have the capacity of producing 150,000 units of Mazda's upcoming crossover model and 150,000 units of the Toyota Corolla annually. Additionally, the new joint-venture plant is expected to create up to 4,000 new jobs.
Toyota and Mazda will invest USD 1.6 billion into the new plant with equal funding contributions.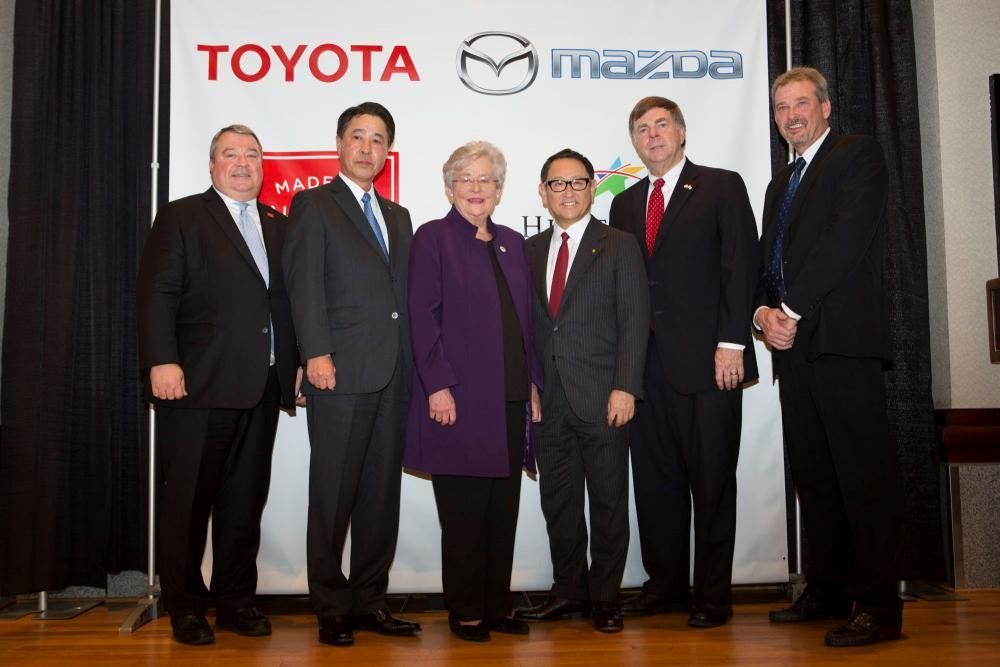 Mazda's Executive Officer Masashi Aihara, who will be the President of MTMUS said, "We hope to make MTMUS a plant that will hold a special place in the heart of the local community for many, many years. By combining the best of our technologies and corporate cultures, Mazda and Toyota will not only produce high-quality cars but also create a plant employees will be proud to work at and contribute to the further development of the local economy and the automotive industry. We hope that cars made at the new plant will enrich the lives of their owners and become much more than just a means of transportation."
Hironori Kagohashi, executive general manager of Toyota and MTMUS's Executive Vice President added that the new plant will be Toyota's 11th production plant in the US. "We are committed to realizing a highly competitive plant and producing vehicles with the best quality for customers by combining Toyota and Mazda's manufacturing expertise and leveraging the joint venture's synergies. Based on this competitiveness, we will make every effort to becoming a best-in-town plant that will be loved by our hometown," he added.
---
---
---
---
Comments