Mazda's CKD Blitz For 2016 – Diesel Mazda 2, Mazda 6, & CX-5 FL From March, Plus CX-3
Auto News Mazda certainly one brand to watch out for in 2016. Word has it that the company is busy preparing for the next phase of its push towards expanding its range of locally-assembled models. Several diesel-powered models - Mazda 2, Mazda 6, and CX-5 facelift are said to be slated for local assembly between March to mid-2016, followed by the CX-3 in late-2016.
At last week's launch of the fully-imported Mazda CX-3, Datuk Ben Yeoh, CEO of Bermaz Motor said there are plans to expand Mazda's line-up of locally-assembled models and diesel-powered variants in 2016 but he stopped short of revealing any specific timeline.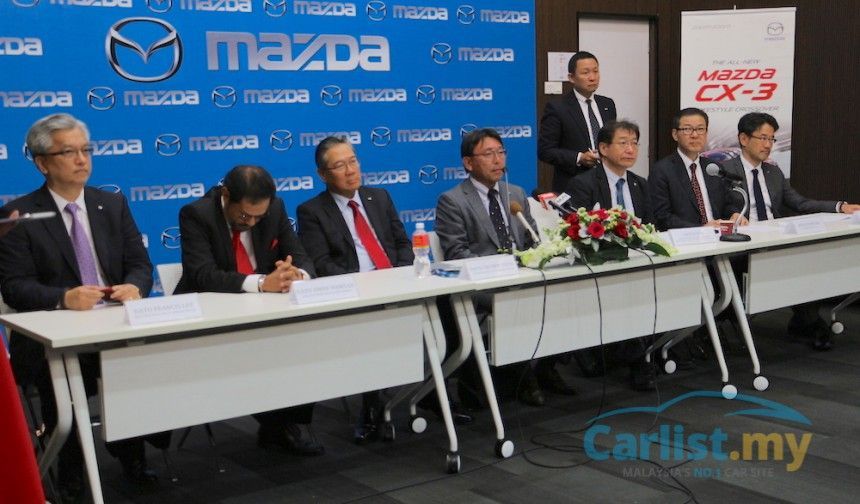 Currently Mazda Malaysia - a joint venture between Berjaya Auto's Bermaz Motor and Mazda Motor Corporation - produces the Mazda 3 and CX-5 at the Berjaya-Sime Darby-owned Inokom plant in Kulim, Kedah.
According to a report by RHB Research Institute, Mazda Malaysia is expected to locally assemble the Mazda CX-5 facelift in early 2016. The CX-5 facelift that is currently on-sale Malaysia is of the 2.5-litre petrol variant and is imported from Japan, while the ones currently produced at Kulim is of the pre-facelift 2.0-litre petrol variant.
The report also added that a diesel-powered CX-5 variant will be phased-at the Kulim plant in by mid-2016, along with the diesel-powered Mazda 6.
Globally, both the CX-5 and Mazda 6 are also available with a 2.2-litre SkyActiv-D diesel engine.
RHB also said that the Mazda 2 diesel will be assembled in March 2016. Globally, the Mazda 2 is also available with a 1.5-litre SkyActiv-D diesel engine.
The Mazda 2 models currently on sale from Bermaz are imported from Thailand, and is powered by a 1.5-litre SkyActiv-G petrol engine.
The locally-assembled CX-3 will be their final move for 2016 but it is not known yet if a diesel CX-3 is part of the plan.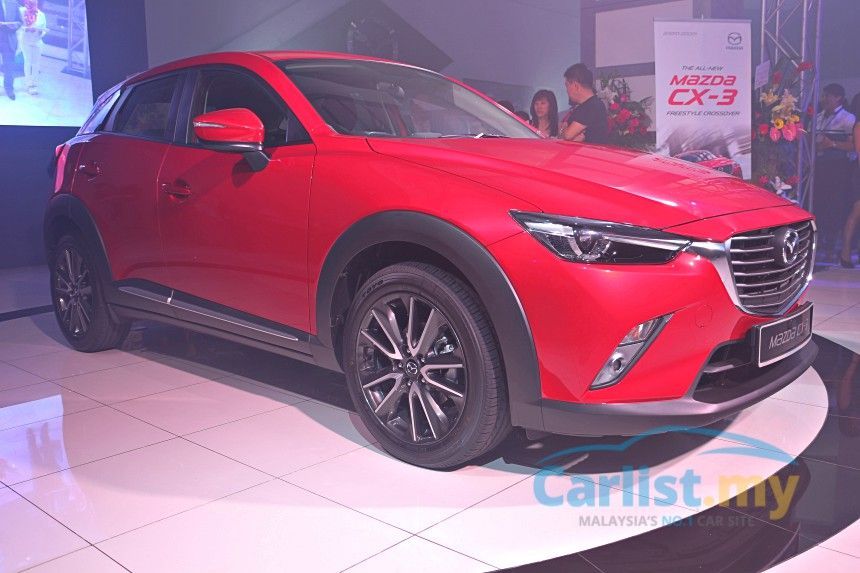 Currently the CX-3 is imported from Japan at zero import duty under the Japan-Malaysia Free Trade Agreement. It however is still slapped with an 80 percent excise duty for vehicles under 2,000cc (CX-3's engine capacity is 1,998cc).
While interest in the Mazda brand is high, its sales volume is still well behind that of other leading non-national brands in the country.
As of October 2015, Mazda had sold 11,659 vehicles (data from Malaysia Automotive Association), putting it in fourth place in the non-national brands league, well behind third placed Nissan's 38,459 vehicles. Mazda's lead over fifth-placed Ford is only a marginal 1,248 vehicles.
A narrow line-up of competitively priced locally-assembled models is one of the causes, as well as Bermaz's relatively smaller dealer network – something which Bermaz is busy working on.
With so many locally-assembled models coming in 2016, consumers can look forward to more competitively priced Mazdas. Malaysia has provisions for rebates in excise duties for locally assembled cars, depending on their amount of local content and R&D work done locally. It also opens up the possibility of obtaining further incentives under our National Automotive Policy's Energy Efficient Vehicles (EEV) programme.
Below is the breakdown of Mazda's sales by model, for the first-half period of financial year ending April 2016.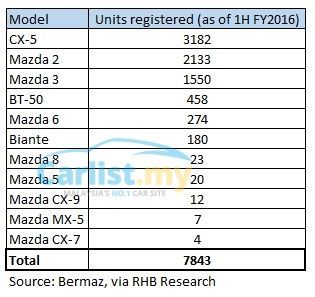 ---
---
---
---
Comments