Mazda's CX-3 Expected To Yield Strong Demand Locally, CKD And Diesel Plans On Track
Buying Guides Knock on wood, the heralding of Mazda's newest crossover (and also its most compact yet), the CX-3 - CBU fully imported from Japan - into the Malaysian market could well trigger new possibilities for the brand's presence here.
At a press conference prior to the CX-3's official Malaysian debut in Mazda Glenmarie yesterday, several key figures from the Mazda Motor Corporation and their local distributers here, Bermaz Motor, were on hand to answer some pressing questions - to the extent they could without divulging key strategic details, that is.
First of all, Bermaz and Mazda both confirm their interest in locally assembling more vehicles in their lineup here to make it a more affordable proposition, and thereby being able to more easily reach a new strata of customers. Currently, their plant in Kulim, Kedah is tasked with assembling the Mazda3 and Mazda CX-5, and upon the necessary hoop-jumping, should in the future be able to accommodate the CX-3 and possibly Mazda2 as well. Of course, we'll have more on this as the information surfaces.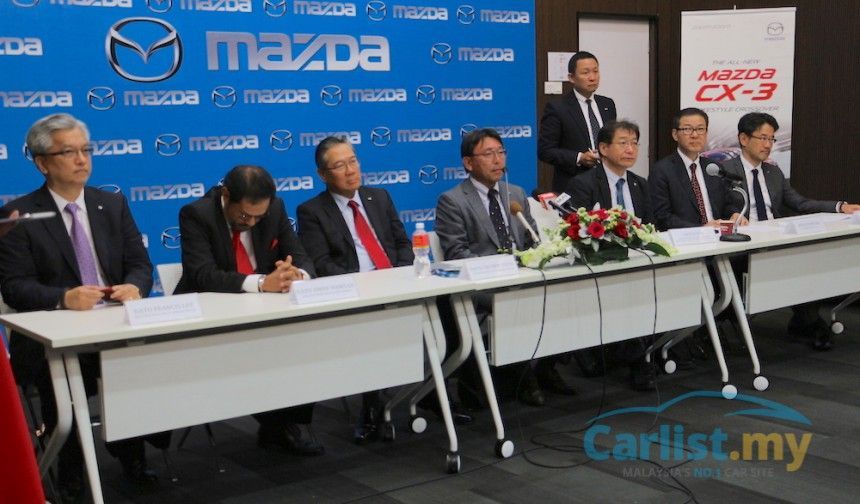 Another bit of info that emerged yesterday were comments that furthers the narrative of the prospective introduction Mazda cars fitted with SKYACTIV-D diesel engines, with a timeline set roughly within 2016. Both Bermaz and Mazda are keen on following through on this plan, but it is strongly dependent on the the more widespread availability of the higher-quality Euro5 diesel throughout the country. For now, it is only available at selected stations predominantly within the Klang Valley.
With the inclusion of those new powerplants, Mazda also alluded to the possibility of multiple variants to accompany additional engine options, which in turn allows Mazda to sell a more varied range of trim levels here, at a more spread-out price range to boot. It would be a shift from the 'one-variant-fits-all' approach taken with the current crop of Mazda2's and, as it happens, the CX-3 - a situation that's hamstrung by the fact that Mazda's recent diesel engines being incompatible with the fuel quality offered at pumps here, leaving buyers the non-choice of just one petrol engine for those cars.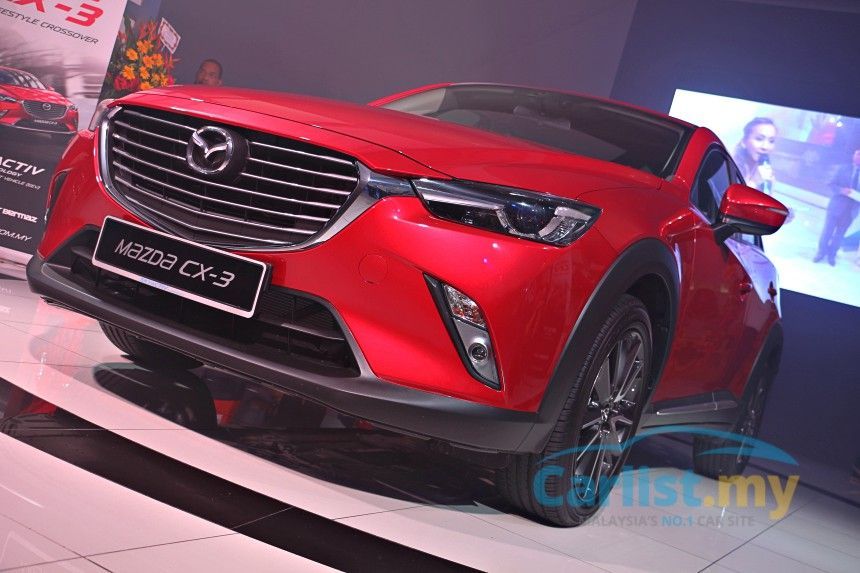 The Mazda CX-3, if you've been a keen observer, is also manufactured in our neighbour country of Thailand. However and counterintuitively, the units we receive here in Malaysia are instead imported from the automaker's Japanese plant in Hiroshima. It was revealed that the Thai factory will not be sending CX-3s manufactured there due to its assembly not meeting the required 40 percent local content requirement for it to be eligible for tariff exemption under the ASEAN Free Trade Agreement (FTA).
The Hiroshima plant is also more adept with the manufacturing processes and is able to produce CX-3s more steadily and efficiently, a predicament made more workable given Malaysia's Free Trade Agreement with Japan. Despite the geographical component, it seems a CX-3 made in Japan makes more financial sense than one manufactured in Thailand, at least insofar to them being imported to Malaysia.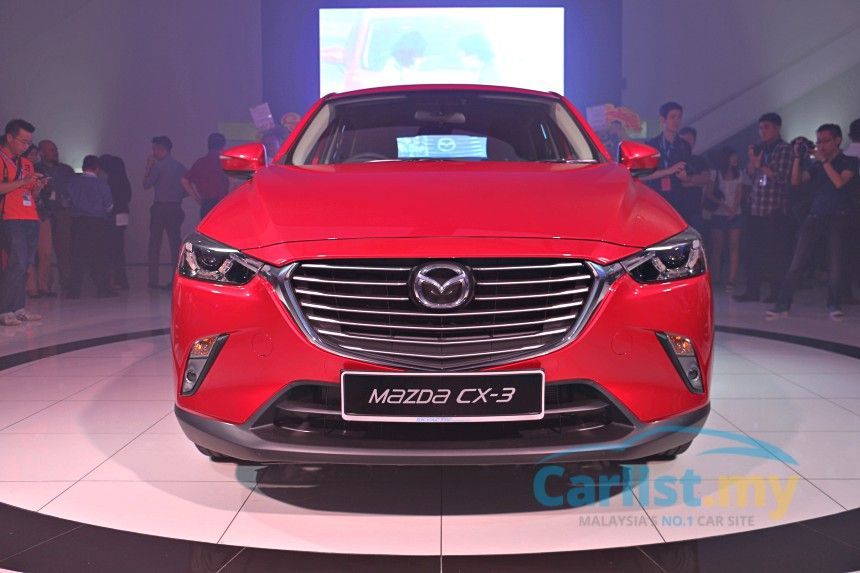 Bermaz Motor is clearly quite hopeful on the public receiving the new CX-3 warmly, and expects all 2,000 units allocated for the local market in this first batch to be sold within two months of launch. As we have reported previously, this new Mazda will go on sale for RM135,143 (on-the-road, inclusive of GST with insurance).
Its main competitors are the Honda HR-V, Mitsubishi ASX, Peugeot 2008, and Ford EcoSport. While the CX-3 is leads the pack in price, Mazda is banking on its sharp looks, engaging drive, as well as its more premium build and interior materials to justify its place in the market for the discerning customer.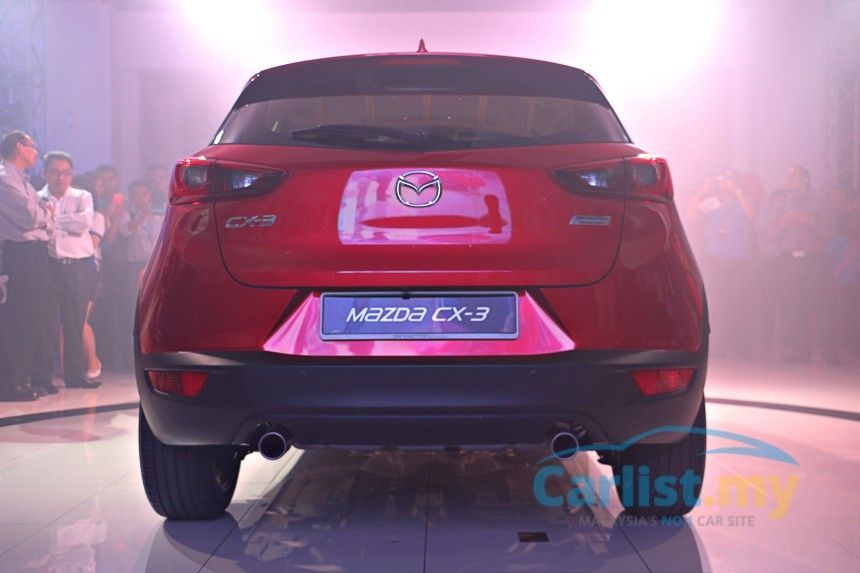 ---
---
---
---
Comments