Mazda: We Want To Introduce The CX-4 Outside Of China
Auto News By now you would have read that the very pretty looking all-new Mazda CX-4 is a forbidden fruit that's only available in China. At the moment, the CX-4 will only be produced at the FAW-Mazda plant in Changchun. It's not even produced at Mazda's home market in Japan.
To find out if the CX-4 is indeed a China-only product as alleged by many publications, Carlist.my speaks to Naoki Okano, the Program Manager at Mazda Motor Corporation's Product Division responsible for the CX-4 (right in image below).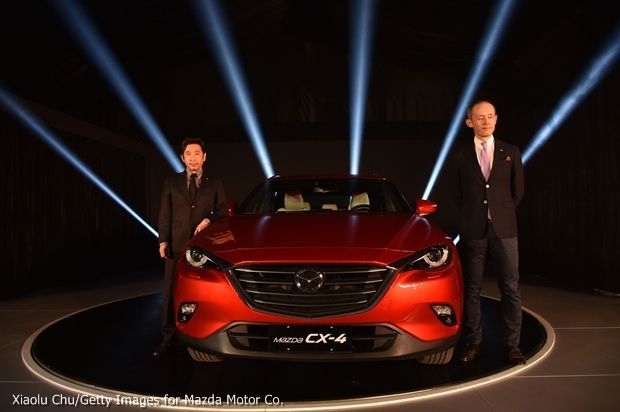 Okano explained that yes, while the Mazda CX-4 is currently only available in China for now, but Mazda didn't develop the CX-4 to remain as a China-only car. In fact, the considerations were made to allow the CX-4 to be configured to meet requirements from other markets like Europe or other parts of Asia – diesel engines for Europe for example, as well as provisions to meet other region specific preferences.
"Frequently I am asked this question by the media. My reply is very simple – we are studying the possibility. The original concept of development (for the CX-4) looks at the global market. So that's why the R&D team is positive, and we want to introduce this model outside of China.
Okano explained that the decision to limit the CX-4's availability only to China is not because the CX-4 cannot be sold overseas, but due to resource limitations at Mazda – which is much smaller than giants like Toyota, and thus doesn't have pockets as deep.
"At this moment, it's determined that the CX-4 will be produced at our Chinese factory. If we are to introduce this model outside of China, we have to determine a production site, maybe Japan, and some additional work has to be made to change (re-tool) the production site (to accommodate the CX-4).
Apart from the additional investment needed to re-tool the plant to produce the CX-4, additional changes needs to be made to the car to meet the different safety regulations and consumer preferences in other regional markets.
For example, US, Europe and Japan has different regulations pertaining exhaust emission controls as well as safety features, and different preferences for interior materials.
It's not just about whether airbags are fitted or not. EU regulations have very specific requirements on the labelling of headlamps and other parts, while the US has laws require tyre pressure monitors for SUVs. Other oddities include requiring airbags to work without seatbelts, and specific coverage angles for the reverse camera.
Fuel consumption and exhaust emission testing needs to be redone according to the government's mandated test cycles – the methods are different in USA, Europe and Japan.
"So in a nutshell, we need a bigger investment to cope with the requirements, and of course we need to consider the profitability and feasibility of the business as well. So now at the headquarters we are studying about the possibility?," explained Okano.
"The preferences and requirements for each region is different. So if we are to introduce this model for other markets, there will be a time lag, and we have to cope with this time lag as well. Of course when we introduce this model to other markets, we have to make some modifications to meet each region's requirements," he added.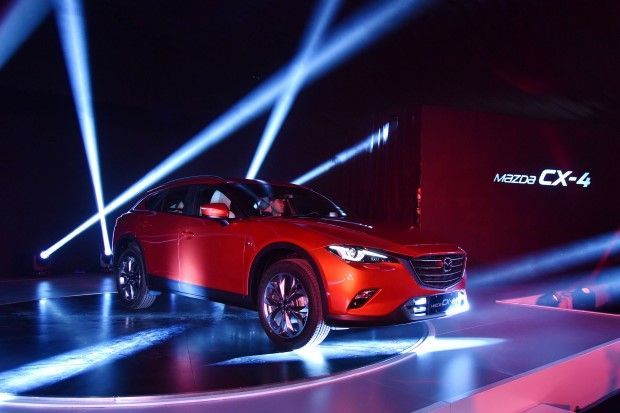 While Mazda Australia is not too keen on the CX-4, several senior management staff of Berjaya Auto, which owns Bermaz Motor and Berjaya Auto Philippines, the distributor Mazda vehicles in Malaysia and Philippines respectively, were in Beijing for the CX-4's world premiere. It's too early to make any conclusion but it does suggest that there is some level of interest from Berjaya Auto on the CX-4.
---
---
---
---
Comments