McLaren 720S Spider Launched In Malaysia, From RM1.2 Million
Auto News McLaren Kuala Lumpur just launched the new 720S Spider in Malaysia last week at the Kuala Lumpur Golf and Country Club (KLGCC) Resort.
Priced from RM1.2 million before taxes, the model will be complementing the current range of McLarens in Malaysia which includes the 570S Coupé, 570S Spider, 600LT Coupé, 600LT Spider, and the 720S Coupé.
Like all McLaren cars, the new 720S Spider has a carbon fibre structure at its core, which comes with a rear section that is unique to the model as it serves the purpose of accommodating the retractable hard top.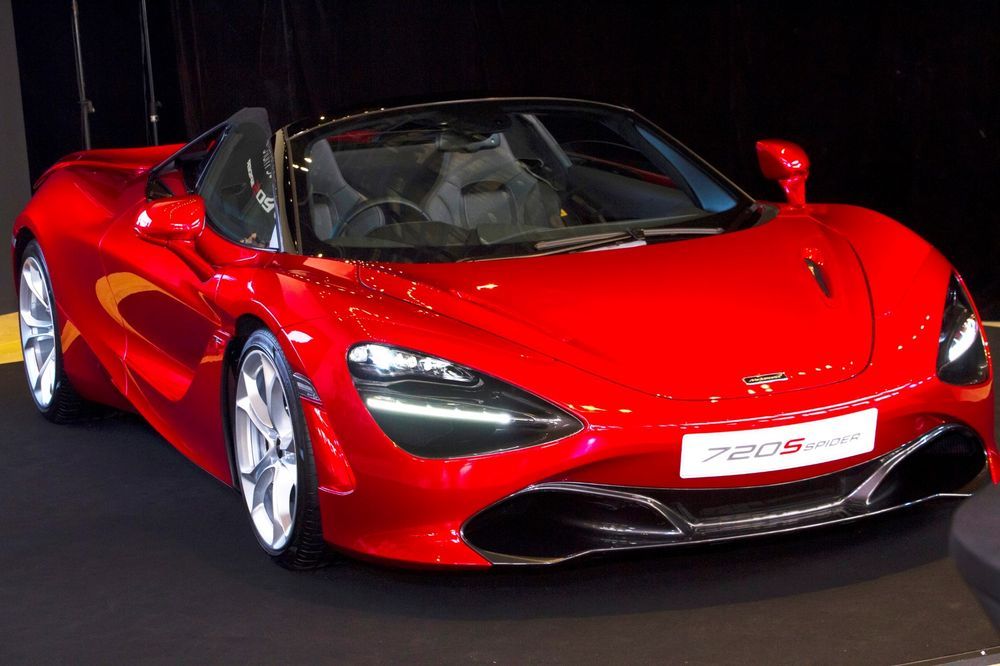 The Retractable Hard Top (RHT) of the 720S Spider, which is a completely new design with a one-piece carbon fibre roof panel as standard, also happens to be the fastest-operating convertible roof in the supercar class, folding and raising (electronically instead of hydraulically) in just 11 seconds (6 seconds quicker than the 650S Spider) at speeds of up to 50 km/h.
Owners wanting to experience the open-air nature of the 720S Spider even with the roof closed can specify a carbon fibre-framed, glazed RHT option to allow even more light into the cabin.
The roof aside, key exterior features include 'eye sockets' cut deep into the front fenders, double-skinned dihedral doors, as well as a new rear bodywork with a full-width active spoiler.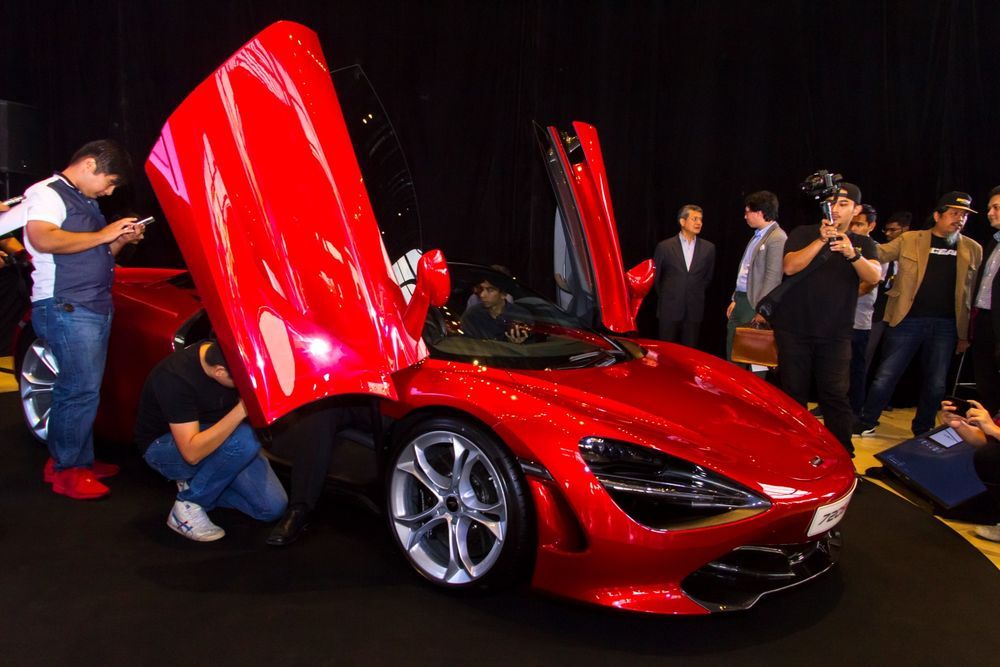 Weighing 49kg heavier than the 720S Coupé at 1,332 kg, McLaren says that the 720S is the lightest car in its class.
Inside, the McLaren 720S Spider gets a centrally-mounted 8.0-inch high-resolution central Infotainment screen as well as dual-zone air conditioning.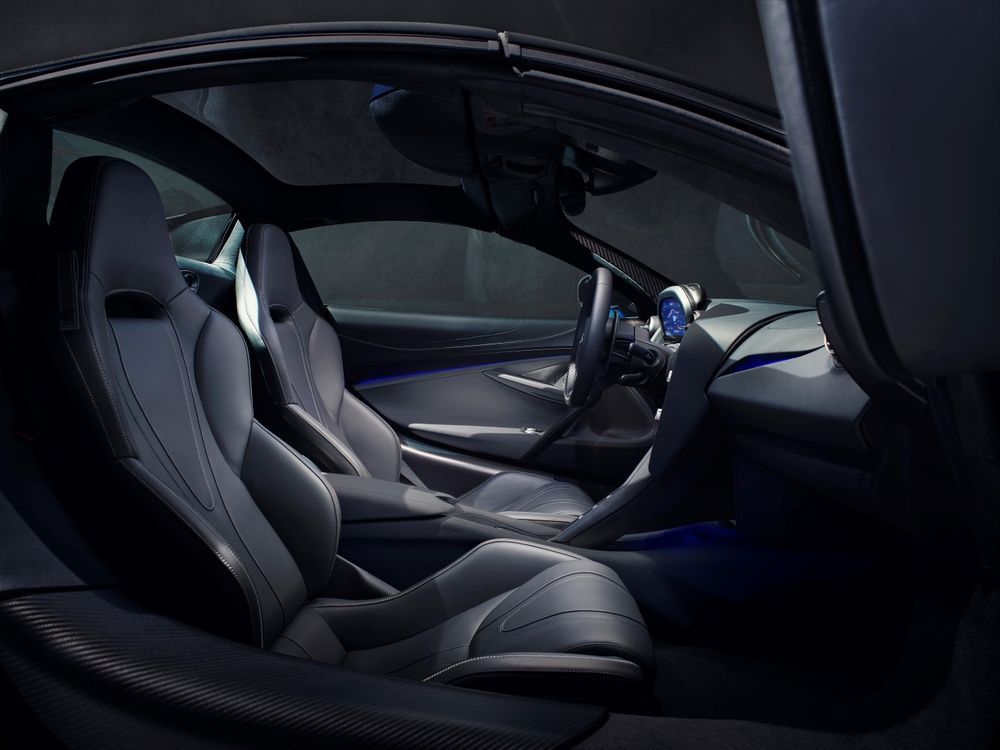 Under the hood, the 4.0-litre twin-turbocharged McLaren V8 engine that powers the 720S Spider is unchanged from the Coupé, producing 720PS and 770Nm of torque.
Acceleration is nothing short of phenomenal, with 0-100km/h covered in 2.9 seconds, and 0-200km/h in 7.9 seconds – just 0.1 seconds off the pace of the Coupé. Top speed stands at 341km/h with the roof raised, and 325km/h with the roof down.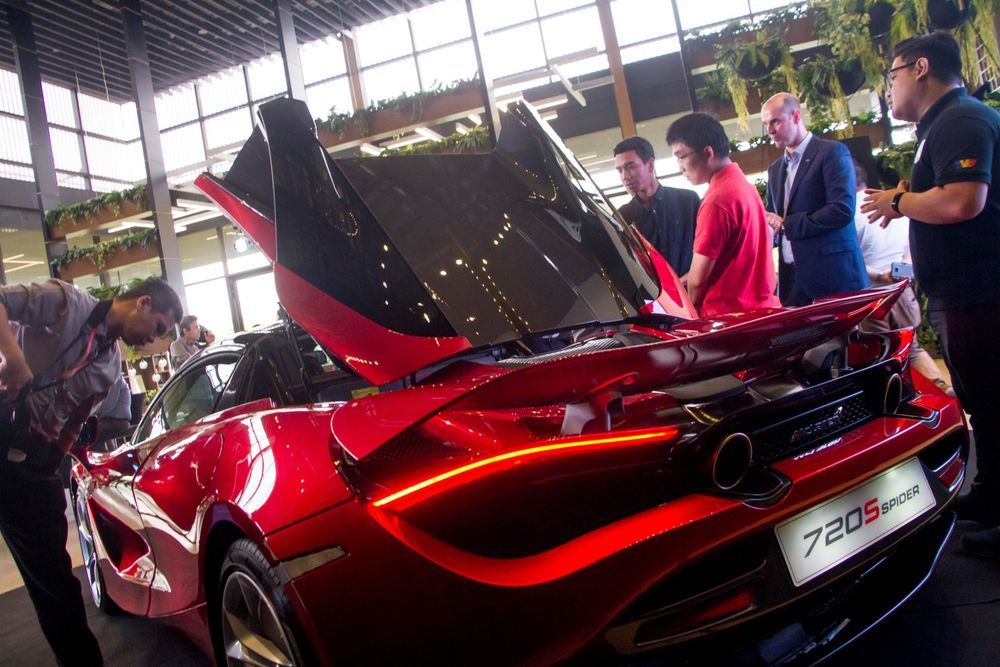 The new 720S Spider is available in the same three specifications as the Coupé, with Performance and Luxury trims extending above the standard model. Two new exterior colours – Belize Blue and Aztec Gold – have been introduced for the new Spider among a palette of 23, one of which is Supernova Silver, a Heritage colour that was first available on the McLaren 12C.
---
---
---
---
Comments