McLaren Makes A 720S That's Just The Right Size For 6 Year Olds
Auto News Toy cars are a great way to get kids interested in the world of cars and motorsports, but ever more enticing are cars that kids can drive. McLaren's latest addition to this market is in the form of a 720S 'Ride-On' model, which follows on from the success of their P1TM 'Ride-On' that they released not too long ago. Available in a range of McLaren colours such as Azores Orange or Belize Blue, the 720S 'Ride-On' is priced from just 315 GBP (RM 1,646).
The baby-720S comes with a number of features and accents that are true to the full-sized form. Most notable are the two doors which open up with the same dihedral mechanism. Also present are various carbon styled elements and headlights and tail lights that are instantly recognizable. Propulsion is provided by a small electric motor that is operated by a throttle pedal, replete with engine sounds.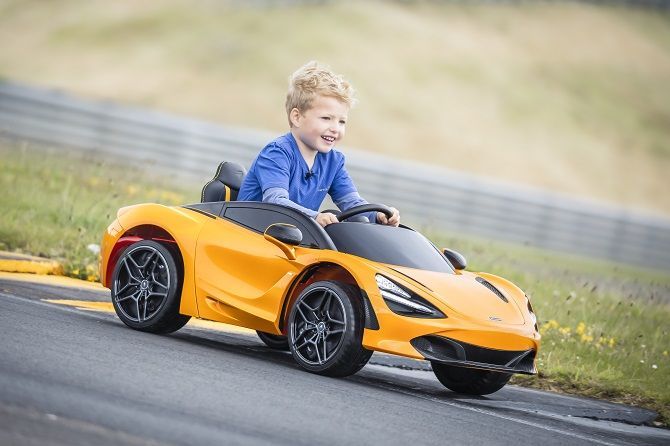 Even more mental is the fact that this car for children even has an infotainment system, with functional buttons and all. Kids can watch movies or listen to music as they drive, with the option of USB or SD card connectivity. Parents can even control the vehicle remotely to keep their children safe if they stray in the direction of danger.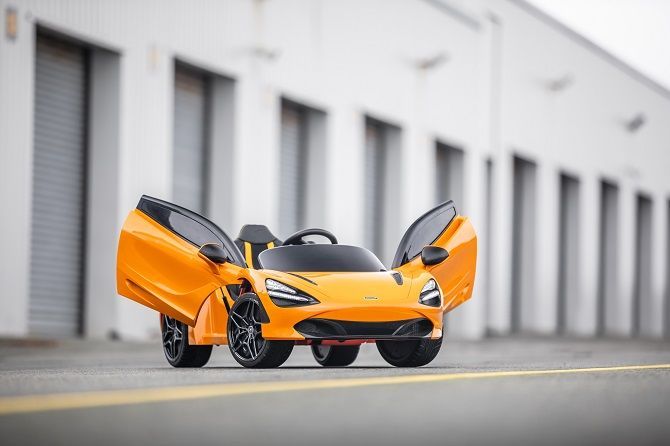 Just like a real car, the 720S 'Ride-On' gets an exclusive launch colour known as Papaya Spark, only available through official McLaren retailers. It will prove to be a great entry point for kids to develop a love for the British supercar manufacturer - let's just hope it doesn't suffer from infotainment issues as well.
---
---
---
---
Comments