Meet The Malaysian Chief Engineer Behind Honda's SH-AWD System
Auto News You never expected this didn't you? Yes, as mentioned in the title above, the chief engineer behind Honda's award winning Super Handling All-Wheel Drive (SH-AWD) system is a Pahang-born Malaysian – 41-year old Nor Hairuddin.
We managed to caught up with the soft spoken Hairuddin on the sidelines of the 2015 Honda Meeting, an upcoming products presentation event, in Tochigi, Japan.
Hairuddin has spent more than 20 years of his life in Japan, 14 of them with Honda, He is a world renowned expert in all-wheel drive (AWD) drivetrains and has several patents to various AWD designs submitted under his name with Honda.
Hairuddin, who speaks fluent Japanese and English, is the first non-Japanese chief engineer at Honda Motor.
He oversees the development work for many of Honda's AWD drivetrains, except for those fitted on hybrid AWD models.
Ironically, few Malaysians have ever experienced for themselves how well Hairuddin's SH-AWD system works, as it is fitted mostly on Honda's upmarket Acura branded models in the US, Canada and China.
Acura is to Honda what Audi is to Volkswagen, or Lexus and Infiniti is to Toyota and Nissan respectively. However, Acura models are only available in left-hand drive configuration and Honda has no plans to expand Acura's presence beyond USA and China.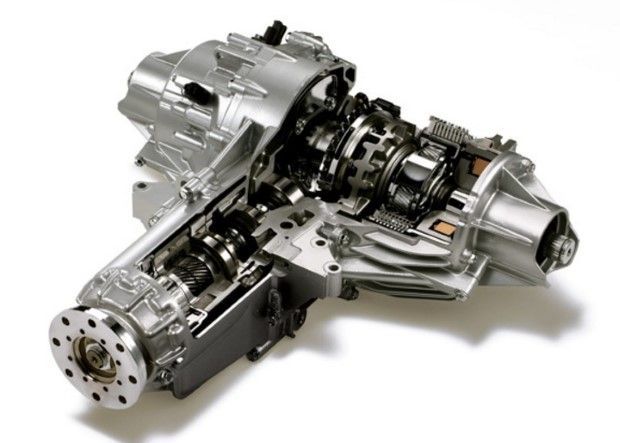 Honda's SH-AWD first debuted in 2005, in the second generation Acura RL, also known as the Honda Legend in Japan. It was the world's first AWD system that was able to divert torque not only between the front and rear wheels, but also up to 100 percent of the engine's torque to either the left-rear or right-rear wheels.
Over the years, various variations of the SH-AWD system have been developed for different Acura models, with different levels of performance, complexity, and of course cost. The latest and most sophisticated of them is the one fitted on Acura's three-motor petrol-electric hybrid models – Acura/Honda NSX, as well as the latest Acura RL (Honda Legend).
Hairuddin was directly responsible for a mid-range variation of the SH-AWD – a multi-clutch electronically-controlled system used in the Acura TLX and MDX.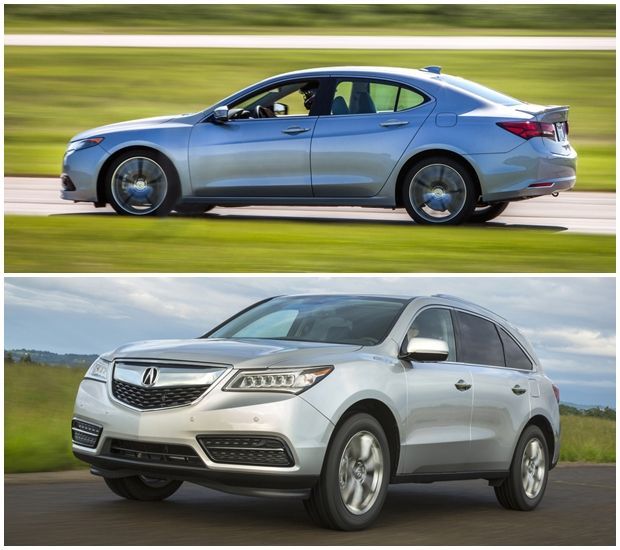 Hairuddin explained that the AWD system used in the TLX and MDX SUVs are very different from the ones used by the Honda CR-V, the only AWD model sold by Honda Malaysia.
"The system used in the CR-V has only one clutch, and can only transfer torque between the front and rear axle. The SH-AWD system uses multiple clutches and is able to transfer torque not only between the front and rear axle, but also between the left and right side of the rear axle. While it offers better performace and is fitted only on Acura models, mostly to those sold in cold weather regions, where the advantage of the SH-AWD system can really show itself on snow covered surfaces," explained Hairuddin.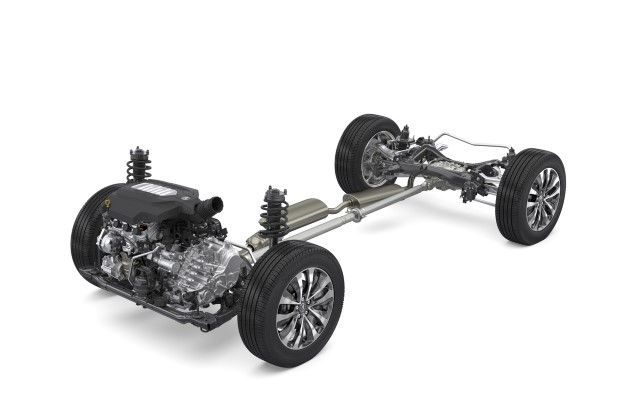 Hairuddin is currently working on a next generation of SH-AWD system that is lighter and more fuel efficient than the current generation system.
Apart from SH-AWD, Hairuddin also oversees development work of electromechanical 4WD systems used in Japanese market mini and compact cars. These low-speed only 4WD systems are usually fitted only on Japanese market models.
Many compact models like the Honda Jazz (also known as Fit in Japan) are available with a 4WD option in Japan.

"A fully mechanical and electromechanically-controlled 4WD system is fitted on the rear differential. It delivers enough torque to accelerate the car away from a snowy surface. This feature is commonly fitted on compact cars sold in the Northern region of Japan, which sees heavier snow fall," said Hairuddin.
When asked about his journey to his engineering career at Honda, Hairuddin credited his father for instilling in him an interest for all things mechanical.
His father used to run a motorcycle workshop in his hometown in Jerantut, Pahang.
Like Soichiro Honda, Hairuddin spent his adolescent years working on motorcycles.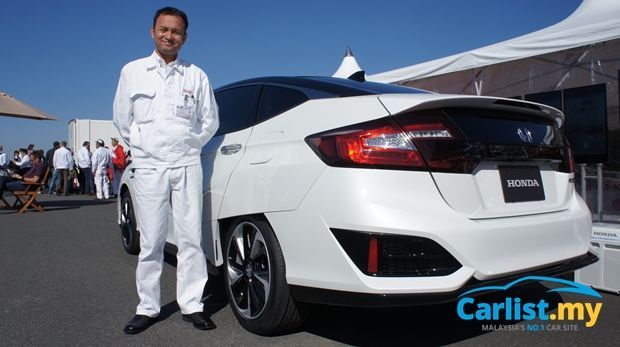 "Since my primary school days in Jerantut, I have been helping out at my father's motorcycle workshop. He no longer works now," he said.
After finishing his secondary school, Hairuddin secured a JPA scholarship from the government, and furthered his studies at Kyoto University. After graduating, he briefly worked at another company before joining Honda as a junior engineer.
Like many Japanese companies, foreign staffs are not common at Honda.
When asked about his experience as a minority at Honda, Hairuddin said it has never been an issue for him.
"I worked my way up from junior positions, and have spent so many years at Honda. So I am very familiar with Honda's culture and had little difficulties in gaining the trust of my superiors," he said.
Hairuddin has no plans of returning to Malaysia. He has settled down comfortably in Japan and has no intentions of leaving his rewarding career there with Honda.
So what does a chief engineer at Honda drives? A Honda Odyssey is Hairuddin's personal car.
His message to aspiring young Malaysians – "You must maintain a strong focus on what you want to pursue in your life, and work hard towards it. I believe that Malaysians are capable of becoming experts in a foreign land, leading in a field that is dominated by other countries. Global companies like Honda appreciate talented people, irrespective of their background, nationalities, race or religion. You just need to prove that you have the right talent."
---
---
---
---
Comments