Mercedes-AMG GT R Officially Launched, 585 hp, 318 km/h, Est RM 1.7 Million
Auto News If you're a fan of all things fast, by now you should know what the Mercedes-AMG GT R is. The most extreme form of the Mercedes-AMG GT, the GT R has been making its rounds on the internet and dominating the conversation- after all, it is the most extreme Mercedes product currently available that's actually road legal.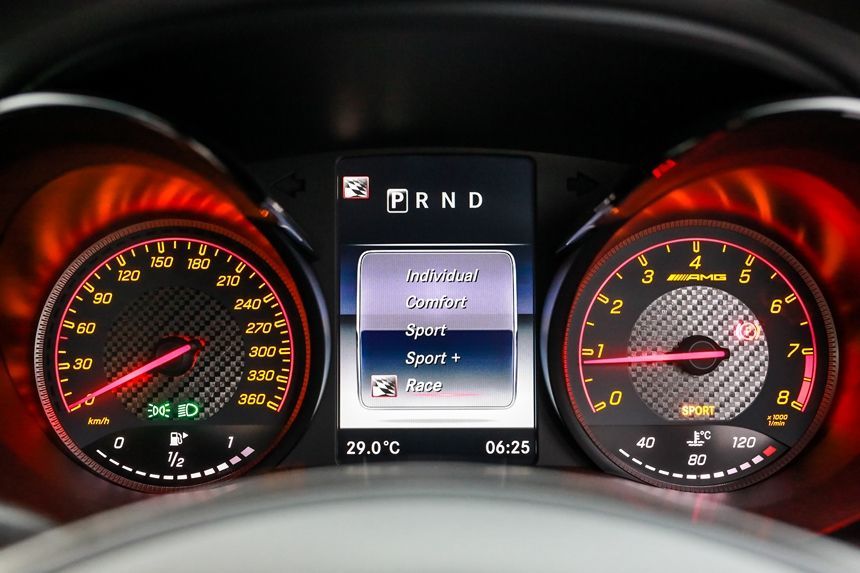 A little earlier in the year we got to test it and we were properly impressed, but the beast of the green hell is finally here. Mercedes-Benz Malaysia launched the GT R at Sepang International Circuit, continuing the onslaught of Mercedes-AMG models made available this year.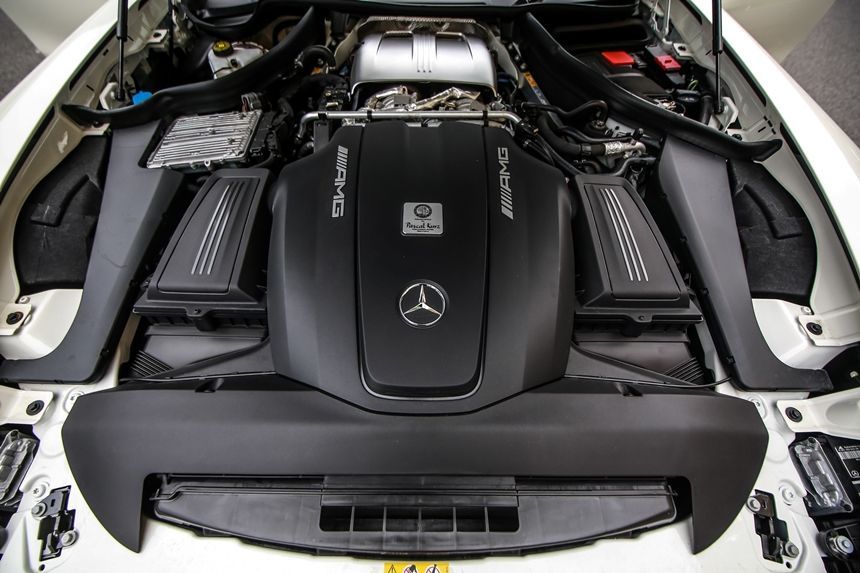 Let's do a quick run down of the specifications. Here are the big numbers: 4.0-litre twin-turbocharged V8, 585 hp at 6250 rpm, 700 Nm from 1900 rpm, and a 7-speed dual clutch transmission to send everything to the rear wheels. All of this amounts to a 0-100 km/h time of just 3.6 seconds and a top speed of 318 km/h.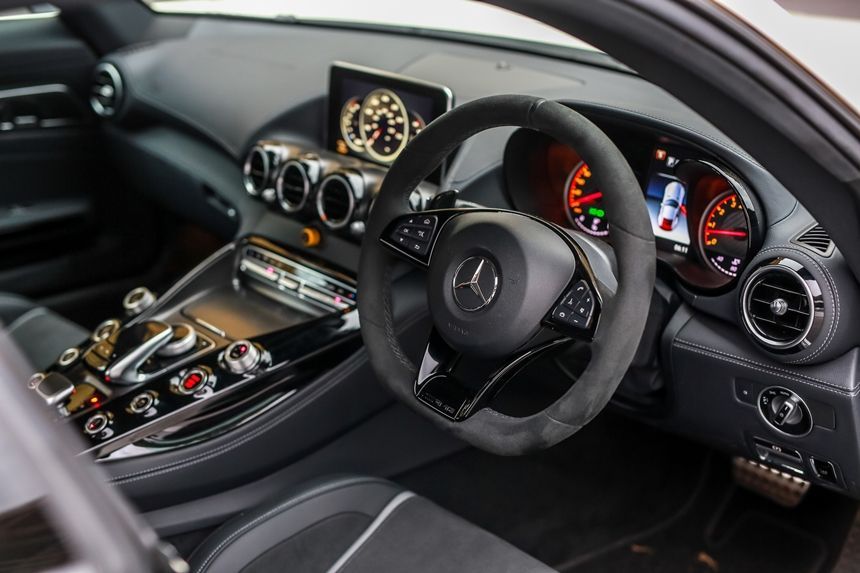 If you're at all interested in fuel consumption figures, it manages to return 11.4 litres per 100 kilometres based on combined cycle testing- not that this would ever really be a deciding factor for someone looking to purchase a car like this.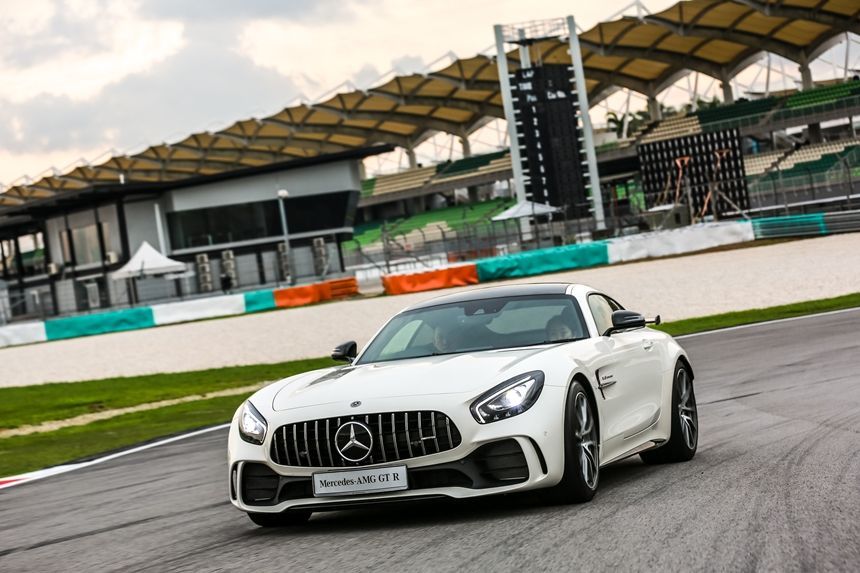 Perhaps the biggest number of all is the price: an estimated RM 1.7 Million, on-the-road, without insurance. That's a pretty hefty price, but it goes head to head with the recently launched Porsche 911 GT3 which provides an interesting comparison.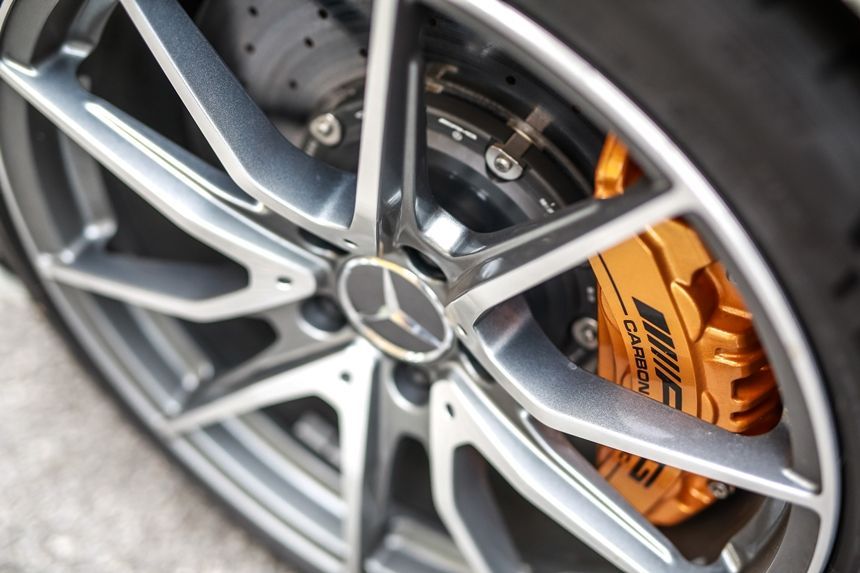 In addition to packing an immense amount of performance, the Mercedes-AMG GT R has a few tricks up its sleeves. While rear wheel steering may not be anything new (the Japanese had it in the early 90s), it has become entirely necessary among supercars to keep them competitive, and the GT R follows this trend.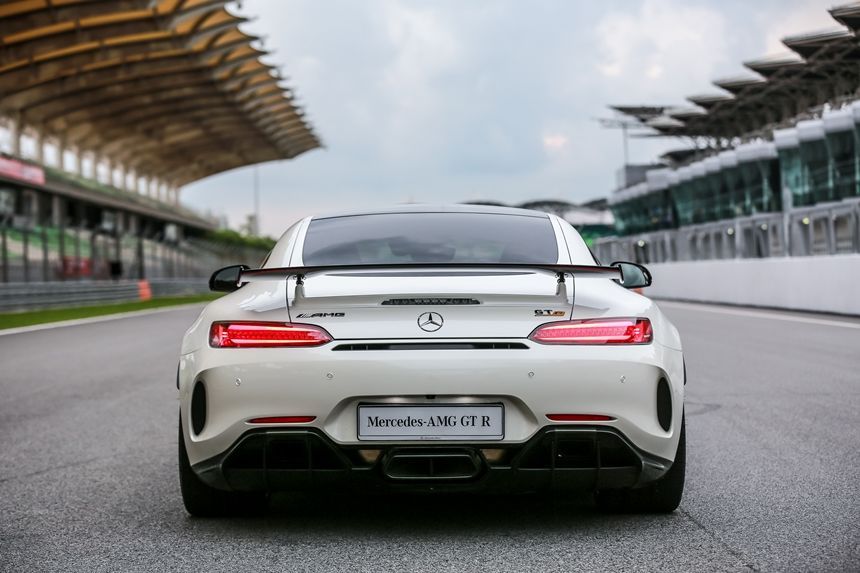 The system steers the rear wheels in the opposite direction to the front wheels below 100 km/h and steers them in the same direction as the front wheels above 100 km/h. The maximum amount of steering at the rear is 1.5 degrees in either direction.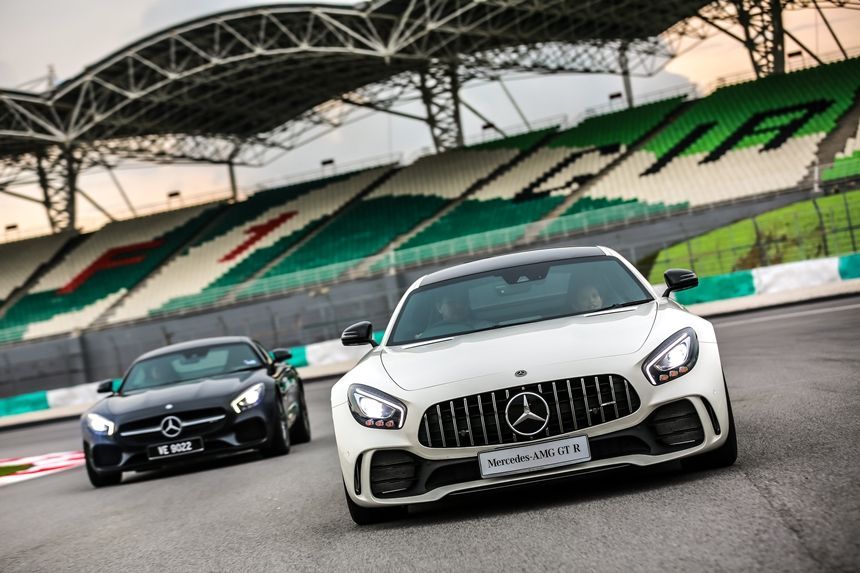 More obvious from the outside are changes to the aerodynamics. Where the Mercedes-AMG GT has cleaner lines and smooth curves, the GT R features all kinds of vents and sharp edges design to get air going to the right places. There's a small yet aggressive rear wing that helps to differentiate it most immediately from the GT, along with the more aggressive wheel design and lower side sills.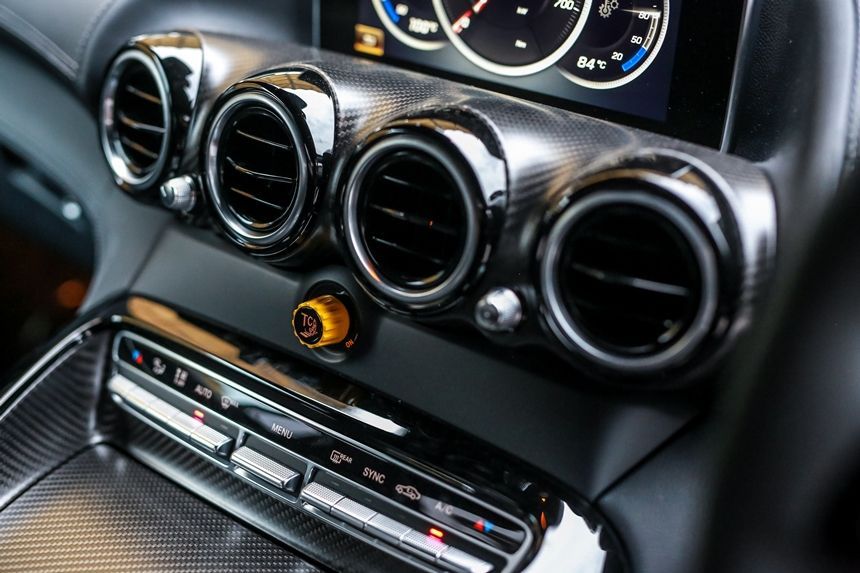 Even from an electronics perspective there has been a fair bit of revision. Modern race cars tend to have a form of adjustable traction control, which drivers will constantly adjust depending on the condition of the track. With ESP OFF, the driver can then adjust a rotary dial that allows for varying degrees of slip (or how much it allows you to drift in layman's terms).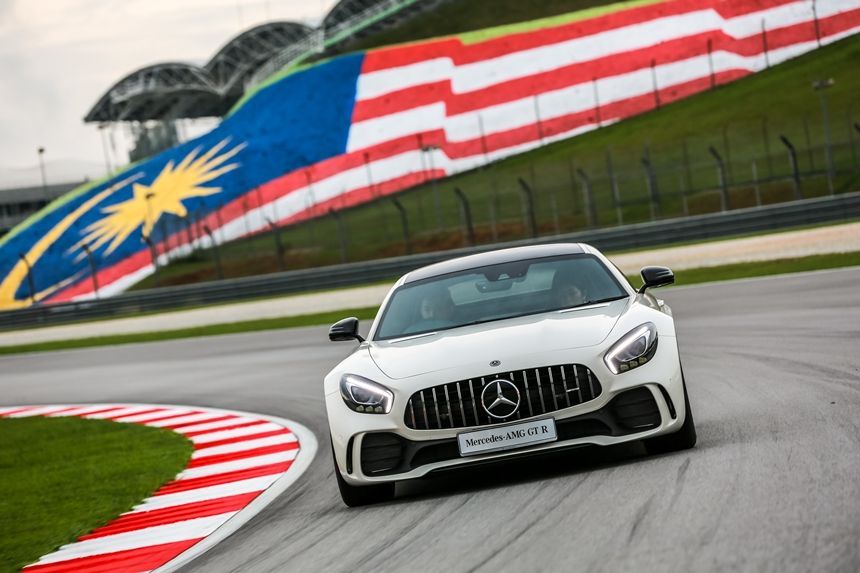 There are 9 steps, with Number 1 meant for driving in slippery conditions when you don't want it to be sideways everywhere, and Number 9 meant for obliterating rear tyres. It's a nice touch, although we doubt the average driver is ever going to fiddle around with it much.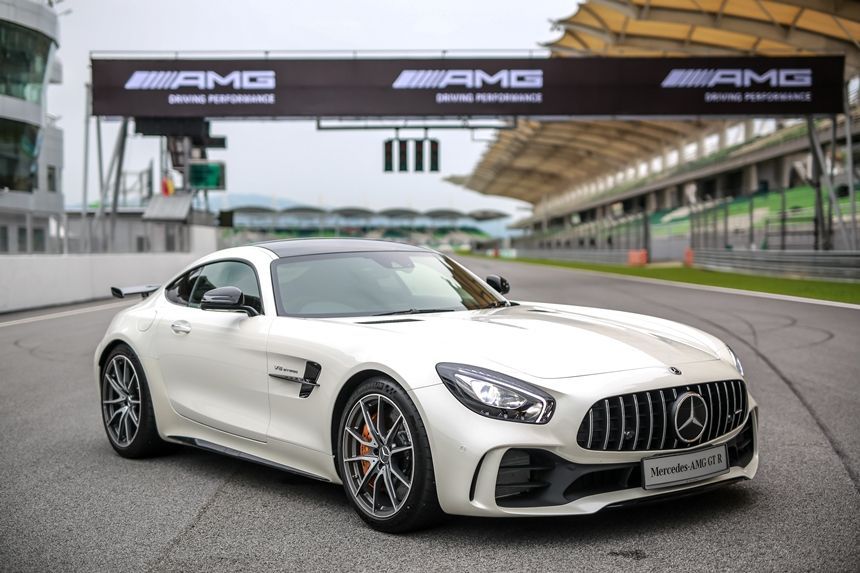 Ultimately this represents the pinnacle of performance for Mercedes-AMG in this generation, and whoever manages to purchase one of these is very lucky indeed. It's a car that is more than the sum of the improvements made, all of which have truly made this a road-legal race car.
---
---
---
---
Comments