Mercedes-Benz A-Class Sedan To Be Made In Mexico This Year, Germany In 2019
Auto News The first ever Mercedes-Benz A-Class Sedan will go into production in Aguascalientes, Mexico later this year, followed by Germany in 2019. Separately, a longer wheelbase (60 mm longer) A-Class L Sedan will also go into production later this year in Beijing, exclusively only for China.
The Mexican plant making the A-Class Sedan, the COMPAS (Cooperation Manufacturing Plant Aguascalientes) plant is a joint-venture between Daimler and the Renault-Nissan Alliance. Apart from Mercedes-Benz models, it also makes the all-new Infiniti QX50.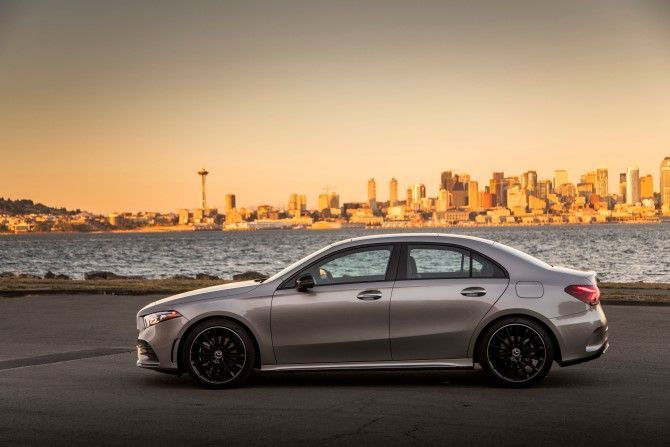 However unlike the GLA-Class, there will be no Infiniti-badged versions of the A-Class Sedan as Nissan has reportedly suspended any future development work with Daimler.
The Mexican-made A-Class Sedans will be exported across the greater Americas continent. In North America, it will be sold alongside the CLA-Class.
Meanwhile the German plant in Rastatt will supply to markets in Europe, and presumably other parts of Asia too.

Measuring 4,549 mm long, the A-Class Sedan is slightly shorter than the outgoing CLA-Class but longer than the Audi A3 Sedan. However, it boasts of a segment-leading 2,729 mm wheelbase, which for reference, is 29 mm longer than the already very spacious Honda Civic.
Opening the boot lid will reveal a 420-litre boot capacity.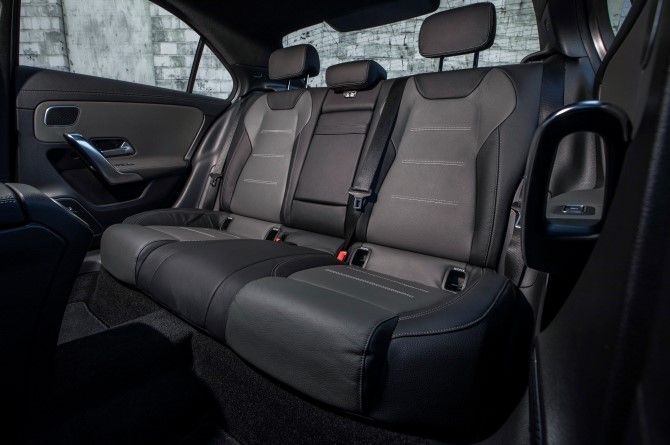 Depending on markets, up to six engine options will be available – five petrol and one diesel.
The entry point is the M282 1.33-litre four-cylinder turbocharged petrol engine, producing 163 hp and 250 Nm, paired to either a 6-speed manual or a 7-speed dual-clutch automatic transmission. Despite the 1.33-litre capacity, it still wears the A200 badge.
A larger M260 2.0-litre four-cylinder turbocharged petrol engine powers the A220 and A250. Power outputs range from 190 hp/300 Nm to 224 hp/350 Nm, paired to a 7-speed dual-clutch automatic transmission. 4Matic all-wheel drive is standard for the A220 and optional for the A250.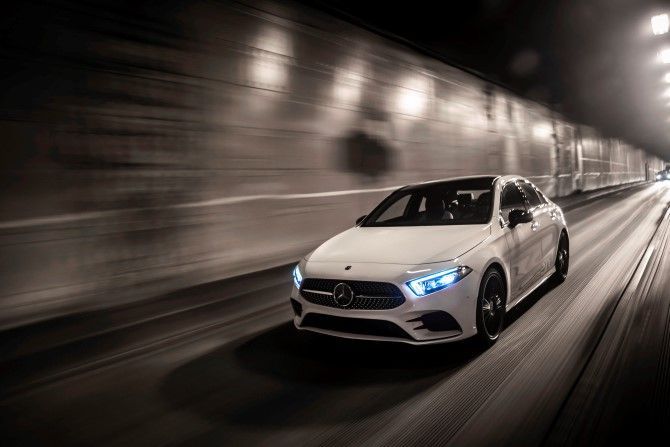 With an aerodynamic drag co-efficient value of 0.22, the A-Class Sedan holds the record for being the most aerodynamically efficient production car. In comparison, the hatchback which typically results in more drag due its vertical rear section, has a co-efficient value of 0.25.
Like the all-new W177 generation A-Class, the A-Class Sedan boasts of having the latest natural language operated, Artificial Intelligence-enabled MBUX infotainment system. In terms of safety systems, the A-Class Sedan will mirror the advanced driving aids adopted by its hatchback counterpart, including semi-autonomous driving features used in the S-Class.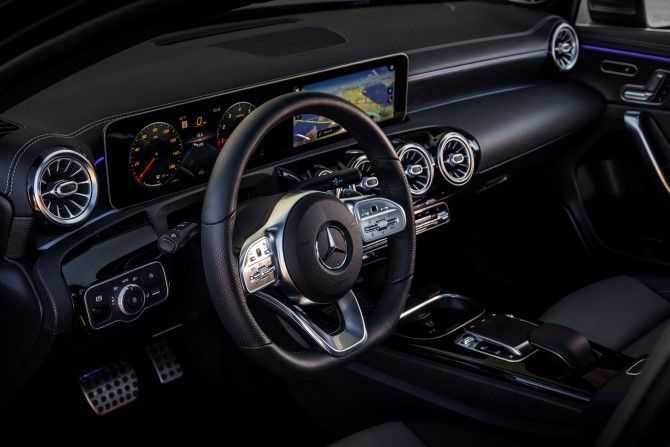 Its interior also mirrors the A-Class hatchback. Depending on variant, the Sedan variant will come equipped with one of three digital display screen combinations:
two 7-inch displays (17.78 cm)
one 7-inch and one 10.25-inch (26 cm) display
two 10.25-inch displays
The A-Class Sedan will be making its world premiere at next month's Paris Motor Show. Introduction in Malaysia is yet to be confirmed but we understand from Mercedes-Benz Malaysia a business case is being built for that model.
---
---
---
---
Comments