Mercedes-Benz Malaysia – Winning The Battle Against Recond Models
Insights For a good part of the last decade or so, it is common knowledge that the majority of Mercedes-Benz vehicles in Malaysia were sold via parallel/grey importers rather than authorized Mercedes-Benz dealers.
Publically accessible data on the exact number of these so-called re-conditioned (recond) used cars (mostly from Japan/UK) are hard to come by but based on internal data gathered by Carlist.my, at its peak in 2015, up 50 percent of premium vehicles plying our roads are sold by grey importers.
Grey imported/reconditioned cars are a particular concern to principals like Mercedes-Benz Malaysia, not just because of the losses in unit sales, but also because the proliferation of grey-market Mercedes-Benz vehicles on the road that are not covered by manufacturer's warranty.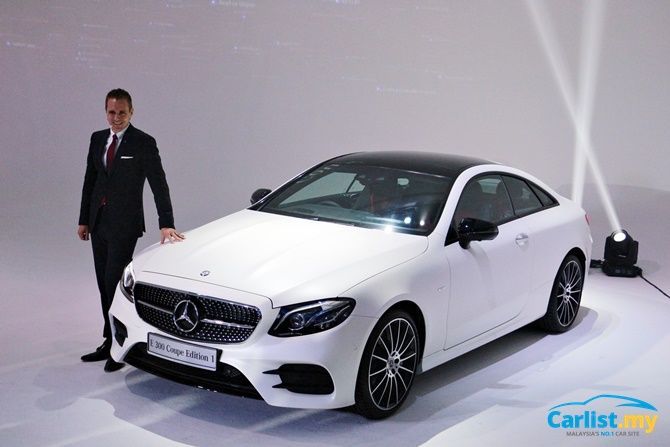 When something goes wrong with their cars, customers will still blame the Mercedes-Benz brand, irrespective of which channel did they bought their cars from. Often, they will insist that Mercedes-Benz service centres attend to them, which is not always possible because these cars were not sold by Mercedes-Benz Malaysia in the first place.
Today, the volume of reconditioned Mercedes-Benz cars have been reduced by more than half, thanks to a combination of savvy marketing by Mercedes-Benz Malaysia (MBM) and support from Malaysia's National Automotive Policy (NAP) in providing tax incentives for locally-assembled energy efficient vehicles (EEV).
Carlist.my recently had a chance to sit down with Mark Raine, Vice-President of Sales and Marketing for Passenger Cars at Mercedes-Benz Malaysia, to understand a bit more on the topic.
The locally-assembled Mercedes-Benz S400h – the first hybrid limousine to be assembled in Malaysia (in Pekan, Pahang) was MBM's first strike to reclaim sales that would've otherwise been lost to cheaper parallel imports.
Priced at a duty exempted RM598,888 and packed with all the options, it undercuts parallel importers and effectively removed any demand for a parallel imported S-Class.
MBM then followed up its offering with highly competitively priced C-Class and E-Class models, also packed with features, including AMG-line variants. It then stepped up its game by offering a full range of niche 'Dream Cars' models.
"When I came in at the end of 2014, I did an extensive study to provide inputs to our strategy, and one of the points was combatting the grey market, which to me was unacceptable, and we've been quite open and upfront about it," said Mark.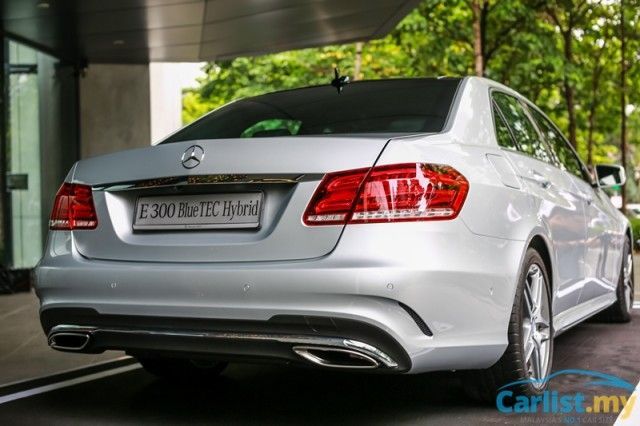 The first step was rather obvious, to identify products where grey importers are active in, which are not offered by MBM.
"For instance, there were a lot of recond CLA 250 that were coming in from Japan, and as you will remember, I did launch the CLA 250. There were a lot of SLKs too, we didn't really actively sell the SLK but now we have launched the SLC."
The second part of the plan was addressing the affordability of Mercedes-Benz cars. It is very clear that grey-importers were selling recond Mercedes-Benz cars at lower prices and since consumers don't mind paying near new car prices for a used Mercedes-Benz, MBM began investing heavily into its certified pre-owned car division, known as Mercedes-Benz Proven Exclusivity. Mark revealed that the growth in its Proven Exclusivity cars is actually much higher than its new cars.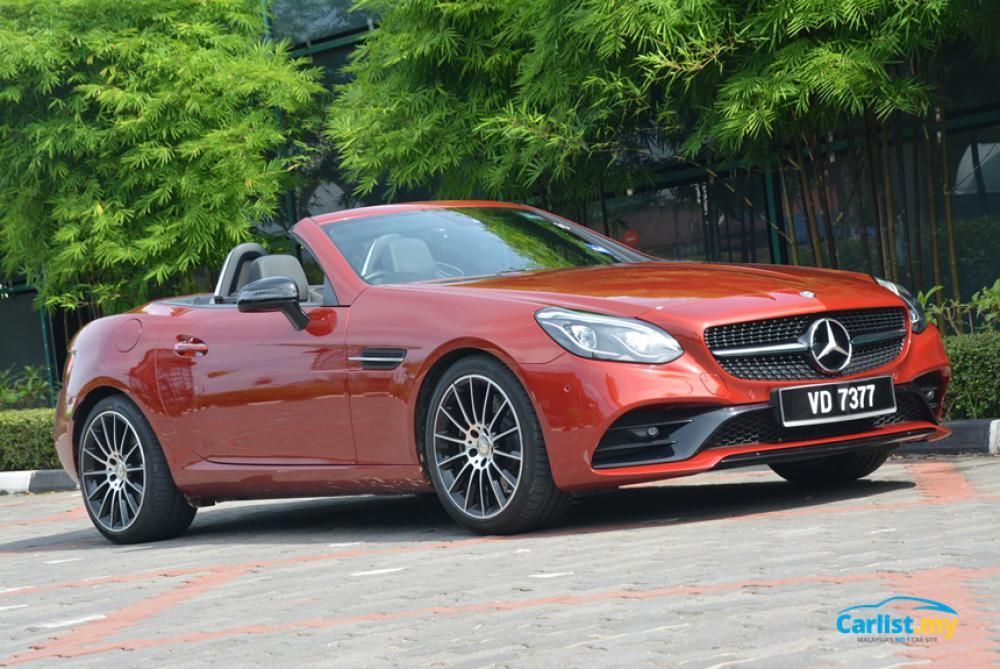 By offering a similarly low mileage almost-new Mercedes-Benz at lower prices, backed by manufacturer's warranty and other privileges as a Mercedes-Benz customer, MBM have successfully removed much of the incentive for anyone to buy an unsupported recond Mercedes-Benz.
Financing is the final piece of the puzzle in MBM's plan to reclaim sales from grey importers.
"Our efforts in providing financial services have helped because we have made to a certain degree, our products more affordable in terms of giving different financing options – from straight forward hire purchase, to Agility Financing and now Lease2Go. That was all part of our very extensive strategy to capture more of what used to be the recond car market," added Mark.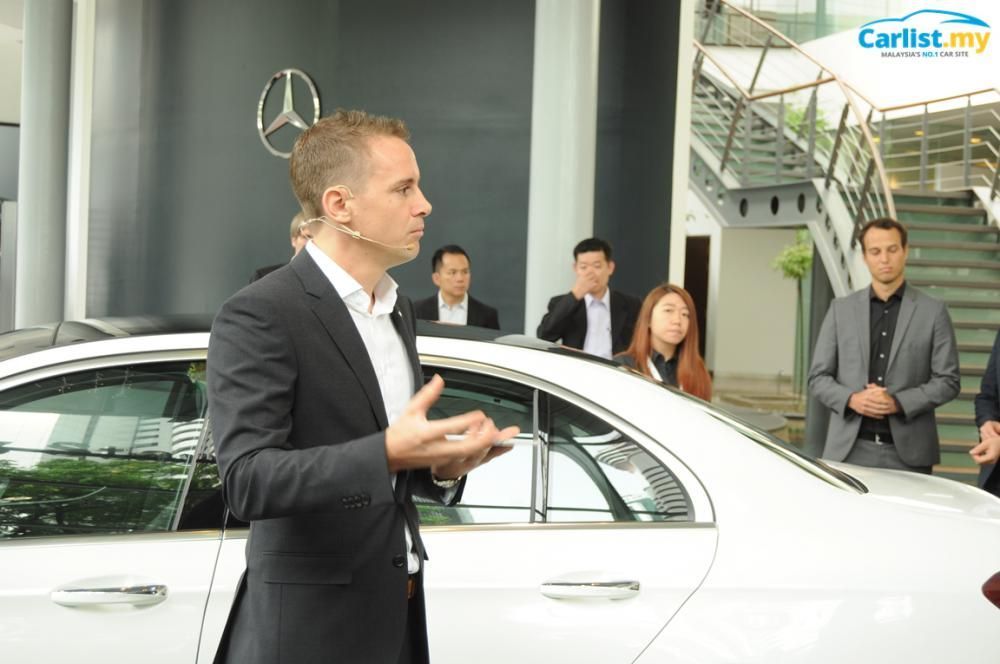 Lease2Go is especially attractive because it allows you to drive a Mercedes-Benz with zero downpayment. Instead, one only needs to pay a monthly commitment, which at a glance, appears to be much higher than a regular hire purchase loan but that's because the amount is inclusive of insurance and road tax, as well as additional tyre/rim warranty, plus the repayment period is just term of the lease is just 36 months.
The total repayment amount is significantly less than a regular hire purchase, effectively a form of guaranteed resale value so long as you return the car to MBM and sign-up for another lease the company.
The catch? There's an annual mileage cap of up to 30,000 km, which is rather reasonable.
The Agility Financing option offers the same guaranteed resale value at the end of the lease term and has no annual mileage cap but requires a downpayment amount similar to a regular Hire Purchase plan.
---
---
---
---
Comments