Mercedes-Benz Malaysia Commercial Vehicles Unveils 3S Centre In Ipoh
Auto News Mercedes-Benz Malaysia Commercial Vehicles (MBM CV) in collaboration with authorised dealer, Hap Seng Commercial Vehicle (HSCV) have unveiled its fourth dedicated commercial vehicle 3S centre, the Mercedes-Benz Hap Seng Commercial Vehicle Centre, located in Ipoh.
The full-fledged 3S commercial vehicle centre sits on a 24,829 sq.ft. premise, equipped with facilities capable of servicing more than 150 Mercedes-Benz Commercial Vehicles per month.
HSCV Ipoh is operated by a dedicated administration and technical team capable of providing sales, service (repair and maintenance), and financial services for Mercedes-Benz Commercial Vehicles.
MBM's Commercial Vehicle division has 15 authorised dealerships nationwide, including HSCV Ipoh. HSCV Ipoh joins other centres in Puchong, Klang, Kuantan, Kota Kinabalu, Kuching and Miri.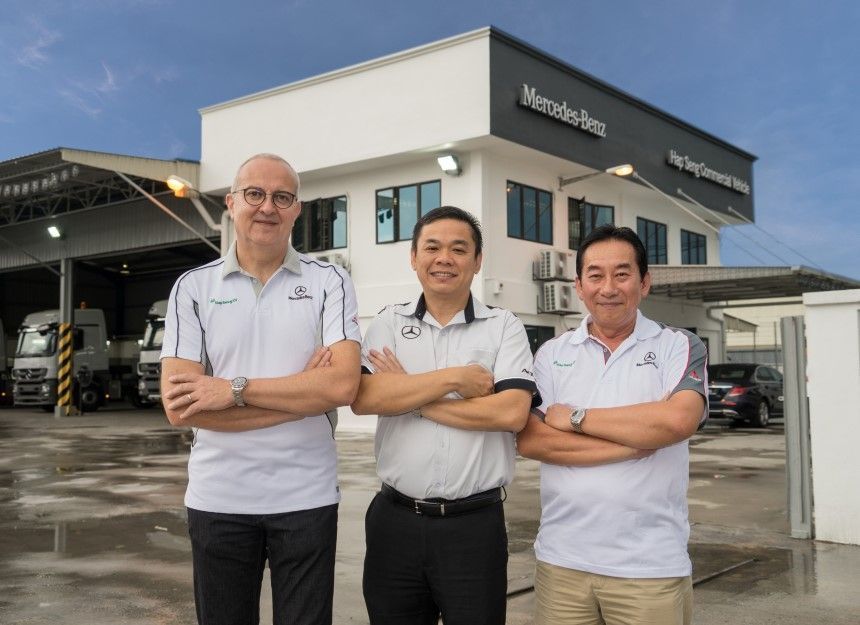 Mercedes-Benz Malaysia Vice President, Commercial Vehicles, Mr Albert Yee commented, "We are pleased to launch this new Mercedes-Benz commercial vehicle 3S centre in Ipoh that will provide the highest quality of sales and after sales services to live up to the tagline, 'Trucks you can trust',"
Yee added, "This new Mercedes-Benz Hap Seng Commercial Vehicle Centre in Ipoh will further enhance our position as we continue to expand our presence in Malaysia by offering after-sales quality that is synonymous with the Mercedes-Benz brand globally."
Despite challenging market conditions, MBM CV has recorded an impressive first quarter in 2017, recording 577 vehicles sold, a 10 percent increase over the same period last year. These comprised of its Fuso light duty and heavy duty trucks as well as Mercedes-Benz trucks and vans.
---
---
---
---
Comments