Mercedes-Benz No. 1 Premium Brand Three Years In A Row – 12,045 Units Delivered
Auto News Mercedes-Benz Malaysia (MBM) has rounded off another stellar year, ending 2017 as the leading premium brand in Malaysia delivering a total of 12,045 vehicles, up from 11,779 units in 2016.
2017 marked the fourth consecutive year of expansion, underlined by an overall growth of 2.3 percent compared to 2016. In terms of overall market share, the three-pointed star maintains an overall market share of 2.3 percent.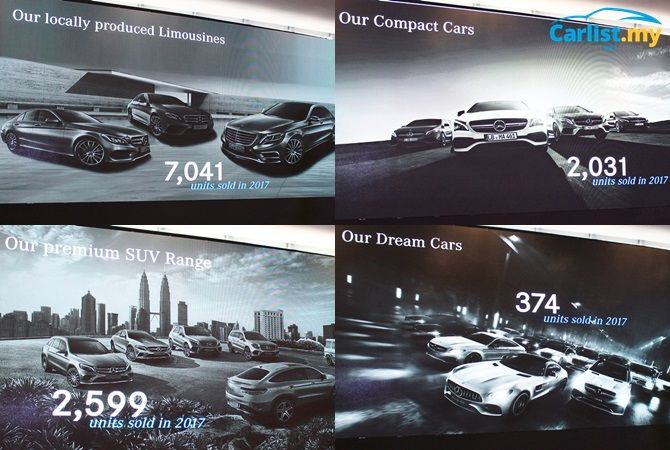 In 2017, Mercedes-Benz Malaysia's sales were driven by the locally produced limousines, such as the C, E and S Class models, which recorded 7,041 units sold. This was followed closely by the Mercedes-Benz SUVs with 2,599 units sold, spurred by the introduction of the locally produced Mercedes-Benz GLC 200 and GLC 250. Growth in this segment is expected to continue in 2018.
The Mercedes-Benz compact cars recorded a total of 2,031 units sold, while the aspirational Mercedes-Benz Dream Cars, which entails models such as the E-Class Coupe and AMG GTR, recorded a total of 374 units in 2017.
The sales expansion for MBM 2017 was largely driven by a product offensive that saw 17 new models being introduced throughout the year – including six new AMG '43' series models, namely the E43 4Matic, SLC 43, C43 4Matic, C43 4Matic Coupe, GLC 43 4Matic, GLC 43 4Matic Coupe. One of the key milestone during the year also included celebrating 50 years of the AMG performance brand.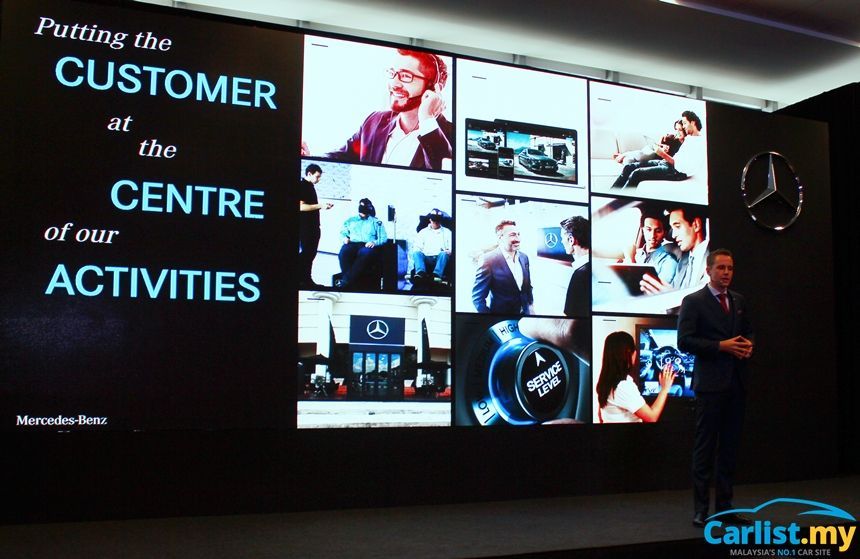 MBM also engaged in customer engagement activities such as Ultra Singapore 2017, Urban Hunting, and Hungry for Adventure campaign in East Malaysia aimed at fortifying its brand experience.
Mercedes-Benz also launched its branded charging station in Bangsar Shopping Centre (BSC), with two more locations planned in 2018.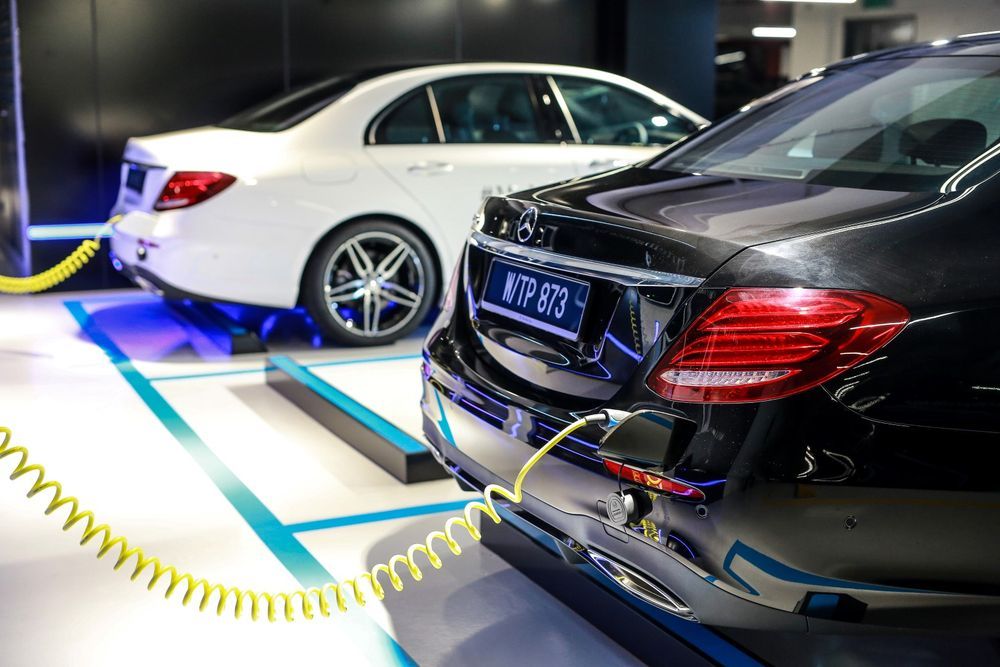 The company expanded on its customer touch points with roadshows, the Mercedes-Benz Gallery, Customer Care Centre, and Test Drive Booking System.
Another new addition is experiencing cars with Virtual Reality, Digital Signage, Product Experts initiative, Online Service Booking, the Mercedes-Benz Financial Calculator and also the one-stop integrated web platform known as 'OneWeb'.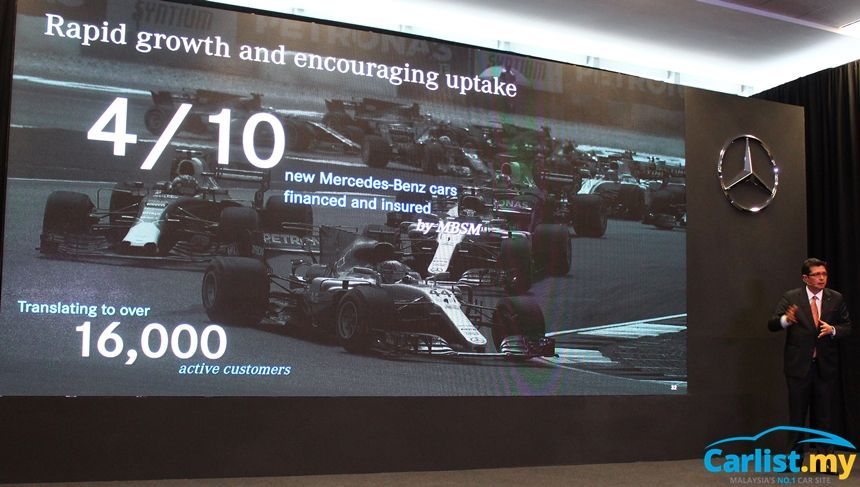 MBM's financing and insurance subsidiary Mercedes-Benz Services Malaysia (MBSM), which celebrated its 5th anniversary in 2017, also tracked growth last year, financing 4 out of 10 Mercedes-Benz vehicles and has a current servicing portfolio of RM 2.2 billion, up from 1.8 billion in 2016. MBSM also introduced new products like AgilityPlus and Lease2Go aimed at further enabling prospective buyers to get their cars on the road.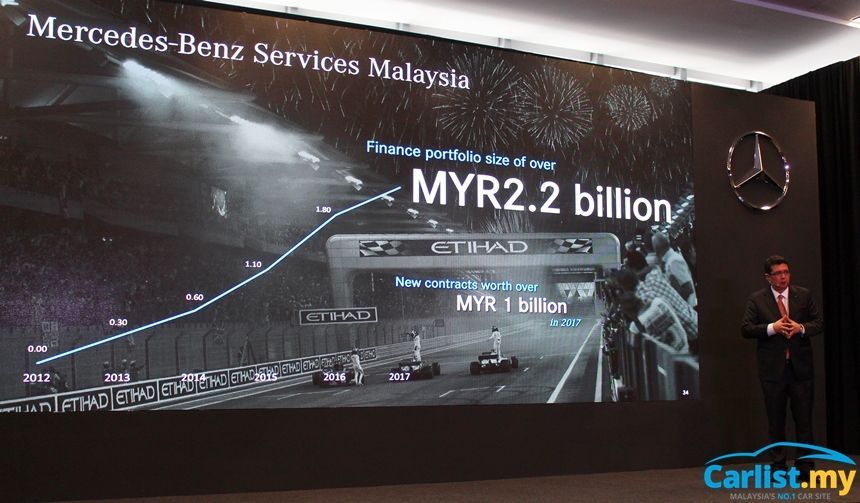 2017 also saw significant growth in MBM's sales and aftersales operations, highlighted by the entrance of Auto Commerz Sdn Bhd. MBM and Auto Commerz have allocated investments totalling more than RM 10 million over the next two years for the expansion and development of Mercedes-Benz Auto Commerz Autohaus.
To date, MBM has 33 dedicated dealerships nationwide, which is the largest premium dealer network in the country.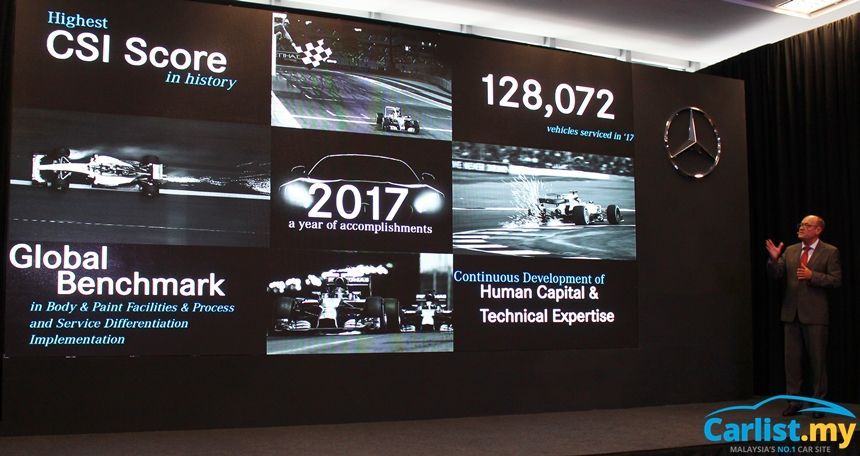 MBM's dealer network also boasts servicing a total of 128,072 vehicles in 2017, while simultaneously maintaining high levels of customer satisfaction, achieving the highest Customer Satisfaction Index (CSI) after-sales score in its history.
In 2017, the MBM's service network was recognised as the global benchmark for body and paint facilities, processes and the implementation of Service Differentiation – My Service.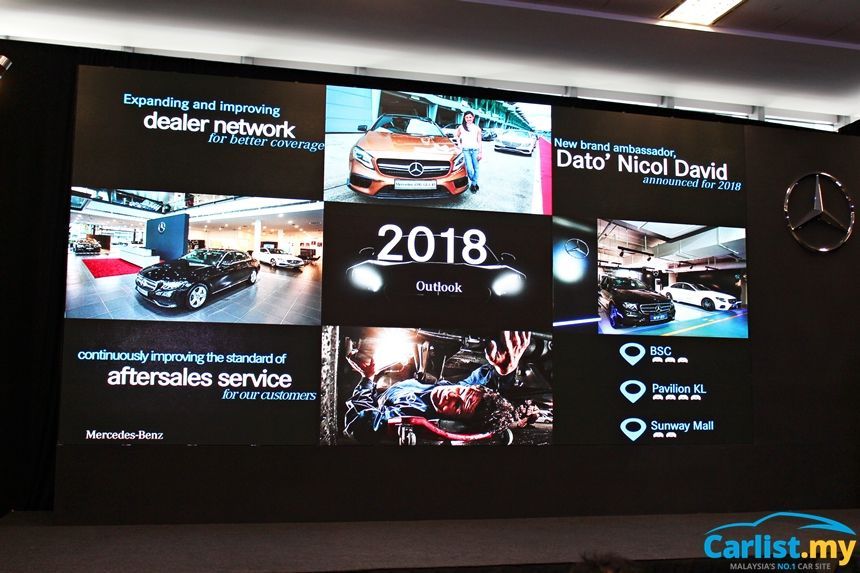 Since 2003, MBM has invested approximately RM 1 billion; one-third of this investment went towards its Pekan Production Plant and MBM Training Academy in Puchong, Selangor.
At the core of managing the strong demand for its vehicles: MBM's Pekan production plant in Pahang which produced 9,286 vehicles, a new record high from 7,882 units in 2016.
The Pekan production plant currently produces the following 12 models:
C180 Avantgarde
C200 AMG Line
C250 AMG Line
C350E AMG Line
E200 Avantgarde
E250 Avantgarde
E250 Exclusive
E350E AMG Line
E350e Exclusive
S400h AMG Line
GLC 200
GLC 250 AMG Line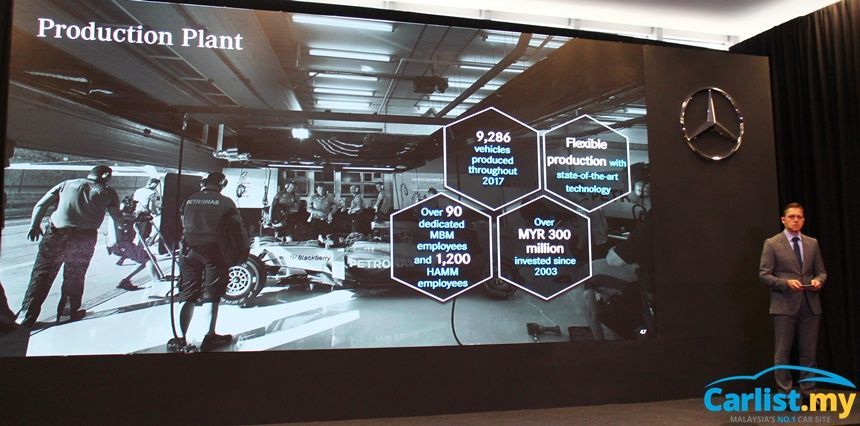 The latest investment in Pekan is its paint shop that has a production capacity of 10,000 units per year, equipped with a state-of-the-art robotic painting system, is also the first to use a 360-degree conveyor system in the ASEAN region.
---
---
---
---
Comments