MBM Training Academy Celebrates Graduation Of Newest Apprentices
Auto News Mercedes-Benz Malaysia (MBM) Training Academy recently celebrated the graduation of the newest group of apprentices from its Automotive Mechatronic Training programme.
The 26 apprentices who graduated from the MBM Training Academy this year received three certifications: the Mercedes-Benz Automotive Mechatronic Training Certificate, the Mercedes-Benz Qualified Maintenance Technician Certificate, and the National Dual Training System (NDTS) Certificate, which is equivalent to the Malaysia Skills Certificate Level 3, a certification recognised by the Department of Skills Development under the Ministry of Human Resources, Malaysia.
Out of the 26, the MBM Training Academy presented the Class of 2018 Best Student Award to 23 year-old Wong Shiong Heng from Negeri Sembilan, for his outstanding achievement over the three-year training period in the areas of academics, performance, attendance and attitude.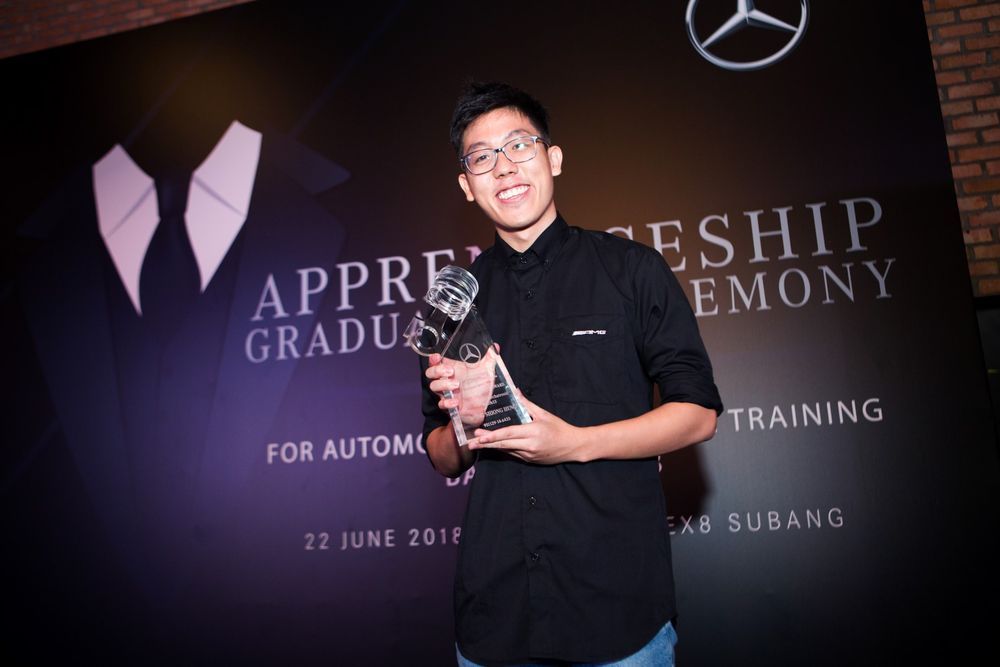 The training programme consists of 50 courses over a three-year training period. In addition to the Automotive Mechatronic training programme, the academy also provides a structured certification ladder for existing technicians who are keen to upgrade their skills and knowledge.
Following the completion of a three-year training programme, the apprentices will be absorbed into MBM's extensive network of Autohauses and service centres nationwide.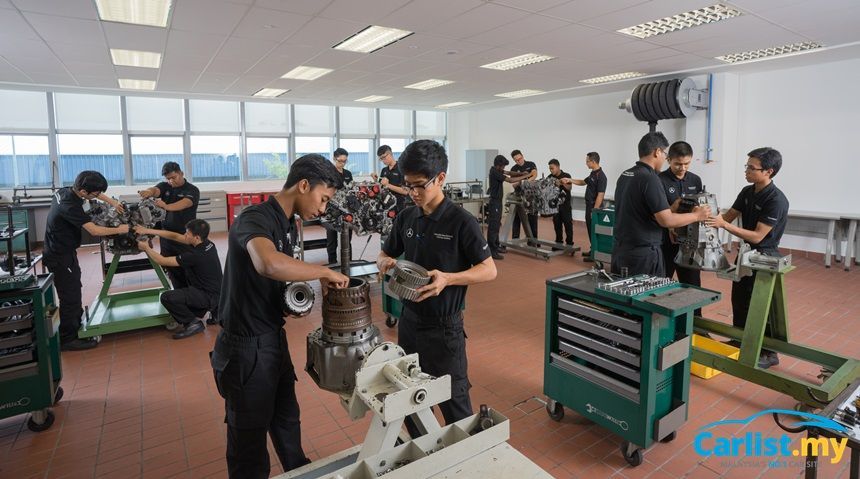 To date, more than 827 globally certified apprentices have graduated from the MBM Training Academy, which took in 60 trainees in 2017.
Mercedes-Benz Malaysia, along with the dealer network, invests over RM100,000 per trainee for the implementation of the training programme.
With the next intake of trainees set to begin in July 2018, interested applicants can submit their application forms online. They will then have to undergo a strict selection process which involves a pre-enrollment assessment examination by Daimler AG.
After that, the candidates will have to attend a face-to-face interview by the recruitment panel which gives the final approval to candidates who qualify to enrol in the training programme.
---
---
---
---
Comments