Mercedes-Benz Services Malaysia Introduces AgilityPlus Financing
Auto News Once of the driving factors behind Mercedes-Benz Services Malaysia's high sales figures is their excellent financing schemes, and Agility Financing has been the backbone of this for the past few years. But even with these great offers for financing and guaranteed future value, for some the packages offered weren't quite to their liking.
As a result, Mercedes-Benz Services Malaysia is introducing AgilityPlus Financing, which offers that ability to tailor a plan to a specific owner's requirements. It still has the great core features of the Agility Financing plans that made it appealing - i.e. the flexibility to settle or extend contracts, to return, and guaranteed future value - but it also allows for add-ons in the form of motor insurance, tyre and rim insurance, return to invoice insurance, and service packages.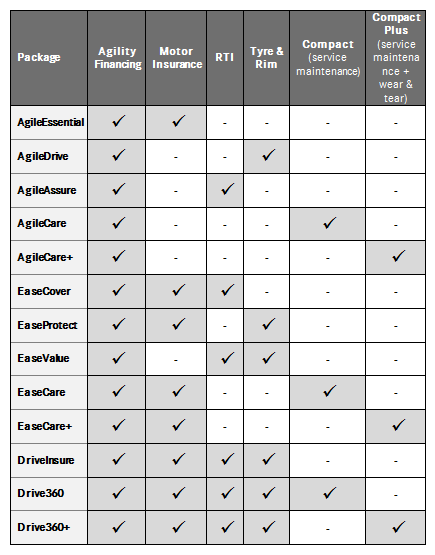 In addition to this, Mercedes-Benz Services Malaysia is introducing the EQ Agility Care campaign and the Performance Agility Care campaign, both of which will go on until the 30th of June, 2018. In the case of the former, the needs of the service package are tailored to EQ Power products, while the latter does the same but for the AMG 43 and 45 models that Mercedes-Benz Services Malaysia offers. The former includes the EQ Power wallbox charger, while the latter has exclusive AMG merchandise.
For more information on AgilityPlus, visit www.mercedes-benz.com.my/AgilityPlus, call the Mercedes-Benz Services Malaysia finance and insurance customer service centre at 1-800-88-1133, or visit any Mercedes-Benz authorised dealer.
---
---
---
---
Comments