Mercedes-Benz Reveals The New GLE-Class: Introduces First Ever Plug-In Hybrid SUV For The Brand
Auto News Mercedes-Benz has officially revealed the new Mercedes-Benz GLE-Class before it makes its debut at the 2015 New York International Auto Show. If the looks are familiar, that is because the GLE-Class replaces the ML-Class in the brand's model range. With a multitude of new engine options and two AMG variants, it expands upon the previous models variant line-up.
Recently, Mercedes-Benz introduced its new naming nomenclature that sees their entire SUV range adopt a G in their name, corresponding to their relevant segment. For instance, the GLA-Class is a SUV in the brand's A-Class segment.
The company's recent introduction of the GLE-Class Coupe should not be confused with this new model, which will go head-to-head against the BMW X5.
Petrol/Hybrid Powertrains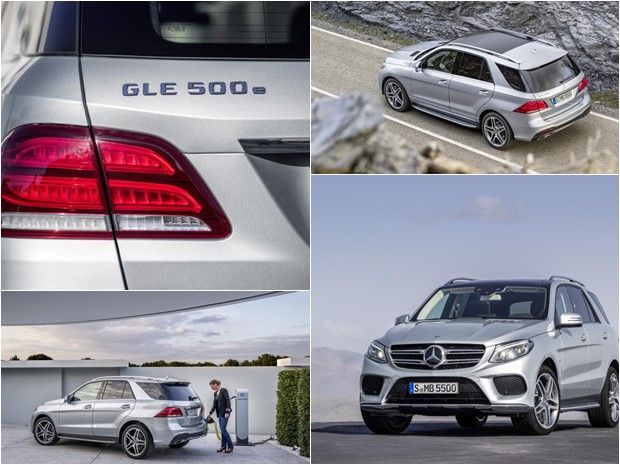 The main attraction of the new GLE-Class is the GLE 500 e 4MATIC, the brand's first plug-in hybrid SUV. Its powertrain is comprised of a BlueDIRECT 3.0-litre twin-turbo direct injection V6 petrol engine paired with an electric motor that is integrated into the 7G-Tronic Plus seven-speed automatic transmission. The former provides 333hp/480Nm and the latter, 116hp/340Nm, with a total system output of 442hp and 650 Nm torque sent permanently to all four wheels.
The hybrid system can be set to four operating modes: Hybrid, E-Mode, E-Save, and Charge. In E-Mode, the GLE 500 e 4MATIC is capable of travelling up to 30km on pure electricity alone. E-Save preserves the batteries current state of charge for usage later. Finally, Charge mode keeps the battery charged when the car is running or stationary. Alternatively, the 8.8kWh lithium-ion battery pack can also be recharged via charging stations. Fuel consumption according to the NEDC combined cycle is 30.3km per litre.
Other non-hybrid petrol offerings come in the form of the GLE 400 4MATIC, with the same engine as the hybrid but without electrification, and the GLE 500 4MATIC that receives a BlueDIRECT 4.7-litre twin-turbo direct injection V8 engine (435hp/700Nm). Both utilise the 7G-Tronic transmission and permanent all-wheel drive system.
Diesel Powertrains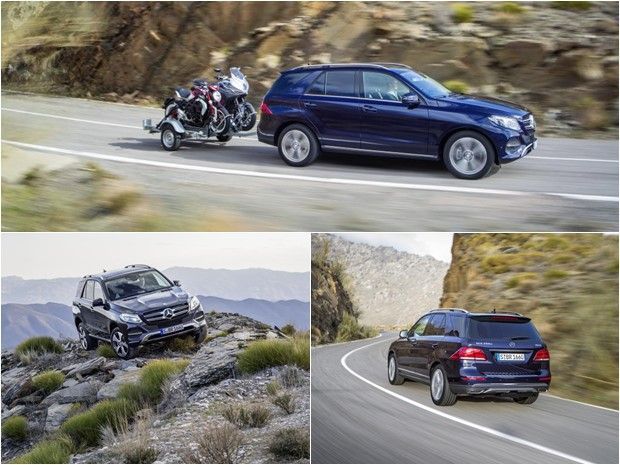 If petrol isn't your fuel, two diesel variants of the GLE-Class are available too. They are the GLE 250 d, GLE 250 d 4MATIC, and GLE 350 d 4MATIC. The first two are powered by a 2.1-litre turbocharged direct injection four-cylinder engine that both output 204hp but the 4MATIC version pushes out 20Nm more torque than the rear-wheel drive GLE 250 d's 480Nm.
At the top of the GLE-Class diesel chain is the 350 d 4MATIC with a 3.0-litre turbocharged direct injection V6 churning out 258hp and a massive 620Nm torque.All three diesel variants send their power through an all-new 9G-Tronic nine-speed automatic.
Mercedes-AMG GLE 63 and GLE 63 S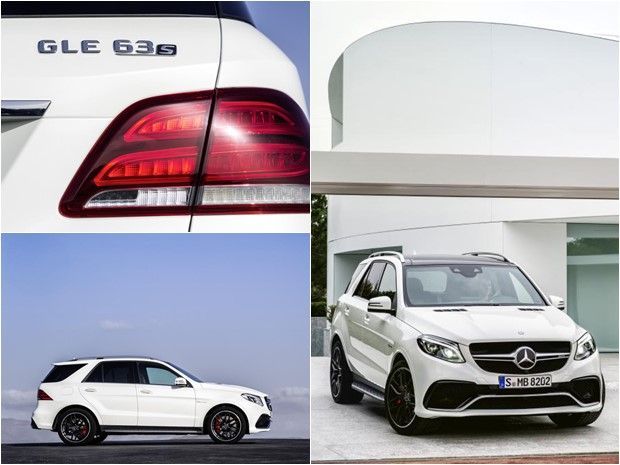 Power! That's what you get here with these full-blown AMG models. The engines used in both are of the same spec, 5.5-litre twin-turbo V8s but are differentiated by their state of tune. The non-S version has 557hp/700Nm to play with whereas the S variant gets even more, with 585hp and 760Nm torque on tap. Those massive engine propel the GLE 63 to 100 km/h from a standstill in just 4.3 seconds with the S variant a smidge quicker to it at 4.2 seconds.
Notable exterior highlights that identify an AMG GLE-Class is the "A-wing" in the front bumper, flared wheel arches, large 20-inch alloy wheels, and iconic four exhaust tips. Inside, typical AMG equipment highlight the performance-oriented nature of the vehicle with a higher speedometer scale and AMG Performance steering wheel.
Handling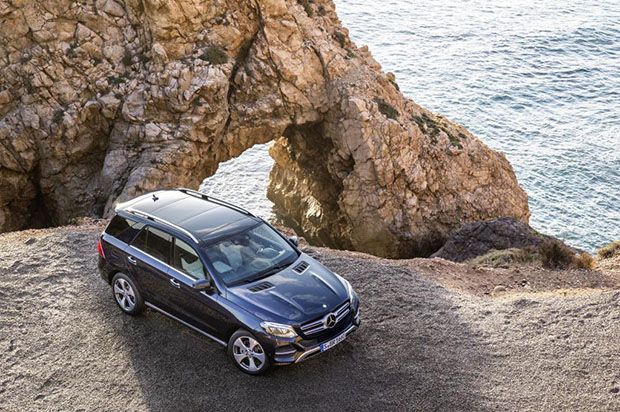 Fitted on the GLE-Class are retuned Airmatic air suspension (optional on all models with four- and six-cylinder engine) with adaptive damping system that ties in with the Dynamic Select system.
To handle driving dynamics, four drive programmes are available (Individual, Comfort, Slippery, and Sport) with two others (Offroad and Offroad+) retained for the 4MATIC models. In Offroad mode, the off-road reduction gear and a 100% inter-axle differential lock are engaged and work in tandem with the Airmatic suspension to generate high traction in challenging terrain.
Active Curve System roll stabilisation system is found in select models (GLE 350 d 4MATIC, GLE 400 4MATIC and GLE 500 4MATIC) and the AMG models gain AMG Ride Control sports suspension.
Those looking to tow a trailer with the GLE-Class' 3,500kg towing capacity will be happy to know Mercedes-Benz is offering a power extendible and retractable trailer coupling, which also includes electronic stability programme trailer stabilisation.
Exterior
The largest changes to design happens at the front end with a new nose that bears resemblance to the Coupe. From then on, the GLE-Class' body merely undergoes an evolutionary enhancement with the wraparound rear glass and C-pillars still in place.
For those looking to spice up the exterior of their GLE-Class, the AMG Line package is available that tags on new front and rear bumpers and 20-inch AMG wheels. The package also includes sports seats for the interior and other upholstery and trim enhancements.
Interior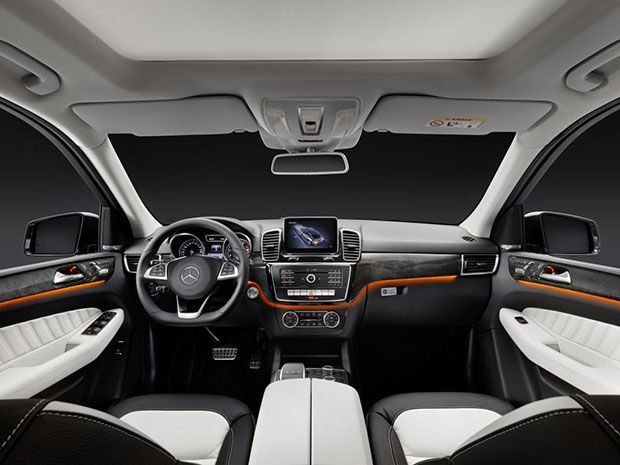 The cabin also borrows heavily from the GLE-Class Coupe with the large, thick three-spoke steering wheel, 7-inch display screen for the infotainment system, and the centre console houses the COMAND controller along with a touchpad. The system can be upgraded to an 8-inch display and comes with the COMAND Online system that has a multitude of connectivity options and playback to optional Harman Kardon or Bang Olufsen sound systems.
Safety
Like always, the full array of Mercedes-Benz safety system are present here with Pre-Safe Brake, BAS Plus with Cross-Traffic Assist, Active Blind Spot Assist, Active Lane Keeping Assist, Pre-Safe Plus, and many, many more.
---
---
---
---
Comments