All-new Mercedes-Benz GLE-Class Unveiled, Enhanced MBUX Plus Third Row Seating
Auto News Mercedes-Benz has unveiled the all-new GLE-Class, which has significantly increased in length to accommodate a longer wheelbase as well as third row seating. Previously known as the ML-Class (a nomenclature change in 2015 when Mercedes-Benz grouped all SUVs under the GL-naming, with a third alphabet denoting the size), the GLE-Class competes with other large-sized SUV models such as the BMW X5, Volvo XC90, Audi Q7, Porsche Cayenne, Range Rover Discovery as well as the Lexus GX.
The front of the all-new GLE-Class features an octagonal-shaped grille with a prominent, chrome plated bumper underguard. Thanks to plenty of aerodynamic-efficient measures such as underbody panels, wheel spoilers, tailgate seals, and tail lamp lips, the all-new GLE-Class returns a sedan-like Coefficient of Drag (Cd) figure of 0.29, the best in its segment.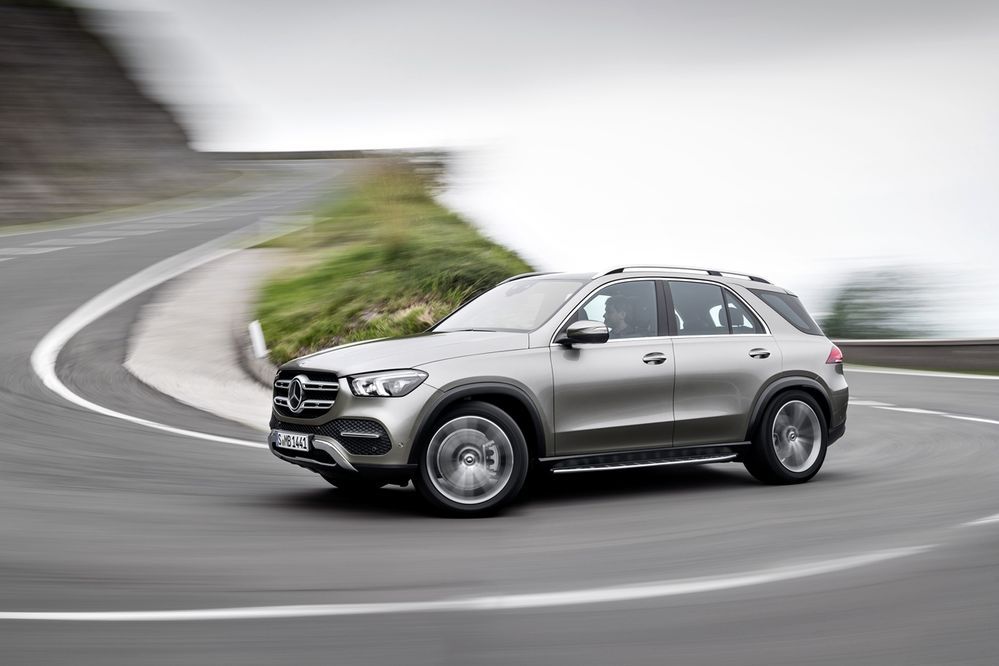 Inside, the larger all-new Mercedes-Benz GLE-Class houses a new dashboard design that places the dual-LCD Widescreen Cockpit display as if it is floating on the fully covered upper dashboard. Earlier introduced in the all-new Mercedes-Benz A-Class, the MBUX (Mercedes-Benz User Experience) is also seen in the all-new GLE-Class, now upgraded with MBUX Interior Assist.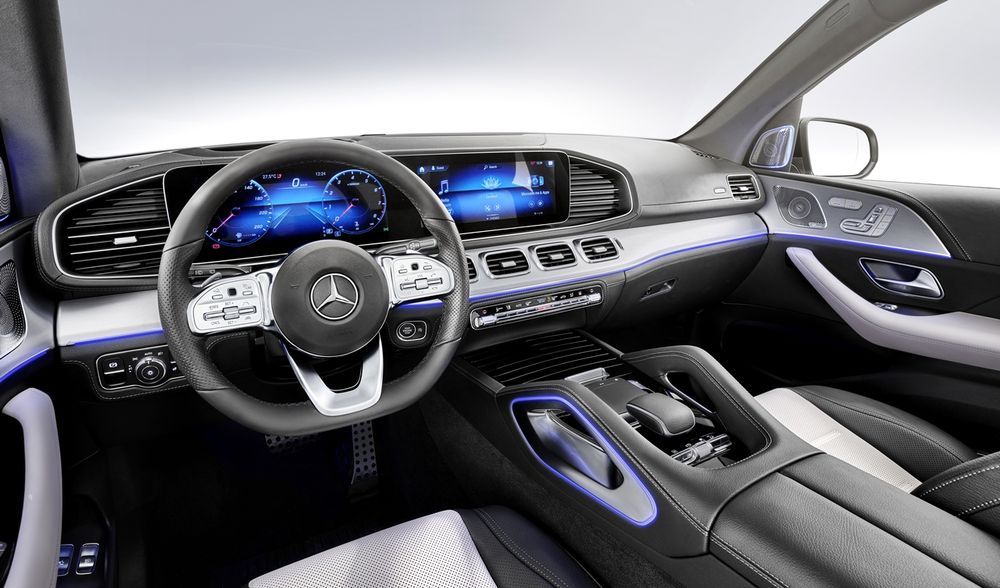 This new function allows intuitive and natural operation of the 12.3-inch screen through hand gestures and movements. The system is able to distinguish the driver's hand from that of the front passenger, and therefore knows who requires which command- for example, activation of the seat massage function. MBUX also has learning capabilities thanks to artificial intelligence (A.I.)- for example, learning driver's patterns and behaviours, later prompting driver on that particular habit (e.g. tuning to radio news at 6:00 pm).
Keen observers will also notice newly designed wiper/signal and drive-select stalks on the all-new GLE-Class. Grab handles, a typical feature of off-roaders, surround the Comand control panel and other switches located on the lower centre console.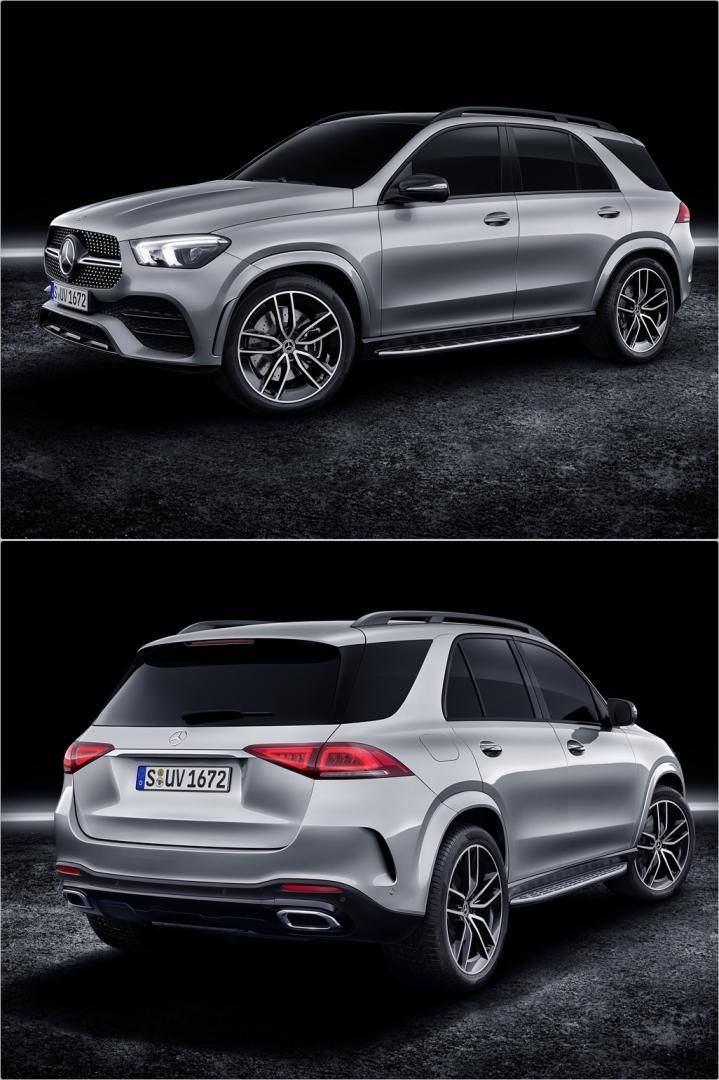 While not mentioned in the official press release, Mercedes-Benz has also revealed the GLE-Class equipped with the AMG Line. AMG-specific items include front and rear bumpers, radiator grille with single louvre grille and diamond pattern, body-coloured fender extensions, huge 22-inch tyres and wheels (front: 285, rear: 325 widths), and gloss black on elements which were either in satin or bright chrome finishing.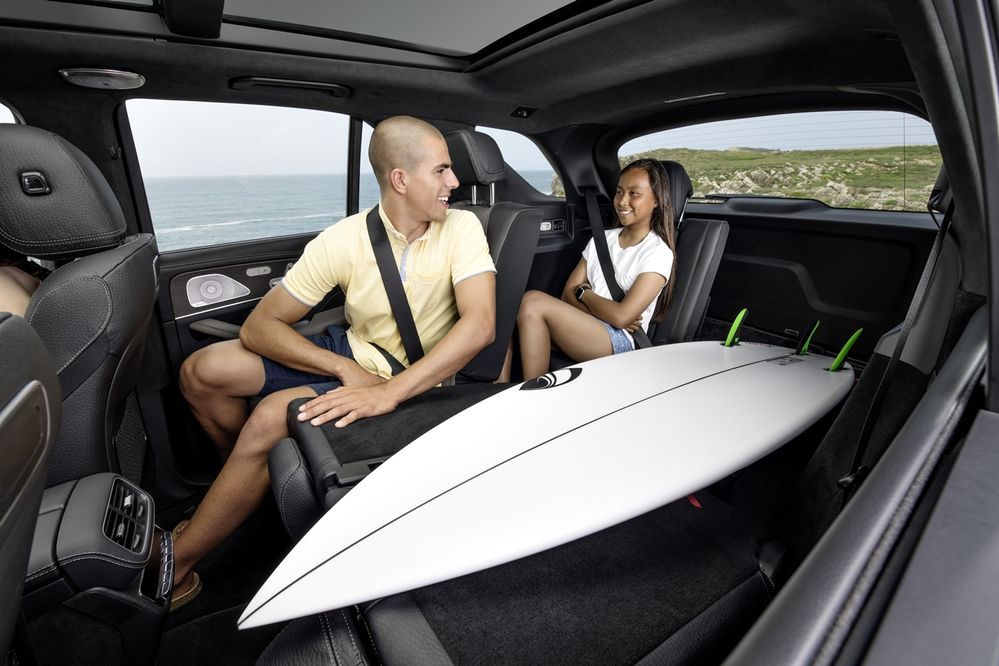 Through the extension of the wheelbase that is now 2,995 millimetres (20 longer than the all-new BMW X5), Mercedes-Benz has now incorporated a third-row of folding seats for two occupants. Seats on the second row also enjoy more luxurious features, including powered adjustment for sliding, reclining, and headrest height. Beautifully-made Burmester speaker-covers are placed on the rooflining, together with a panoramic glass roof.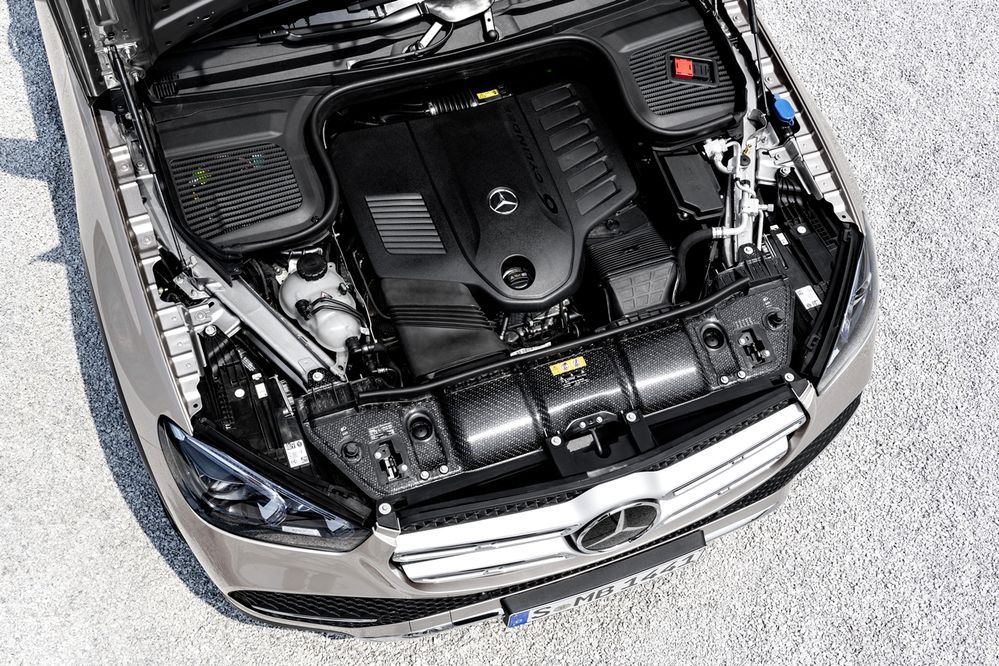 Currently, the all-new SUV is only available with the new single exhaust-turbocharger 3.0-litre in-line six-cylinder petrol engine codenamed M256. Sharing similar performance figures with the all-new CLS 450 (367 hp, 500 Nm), the GLE 450 also has a mild hybrid system that houses an integrated starter/alternator (ISG) between the 9G-Tronic transmission and engine. The mild hybrid system or EQ Boost enhances power by 22 hp over short periods.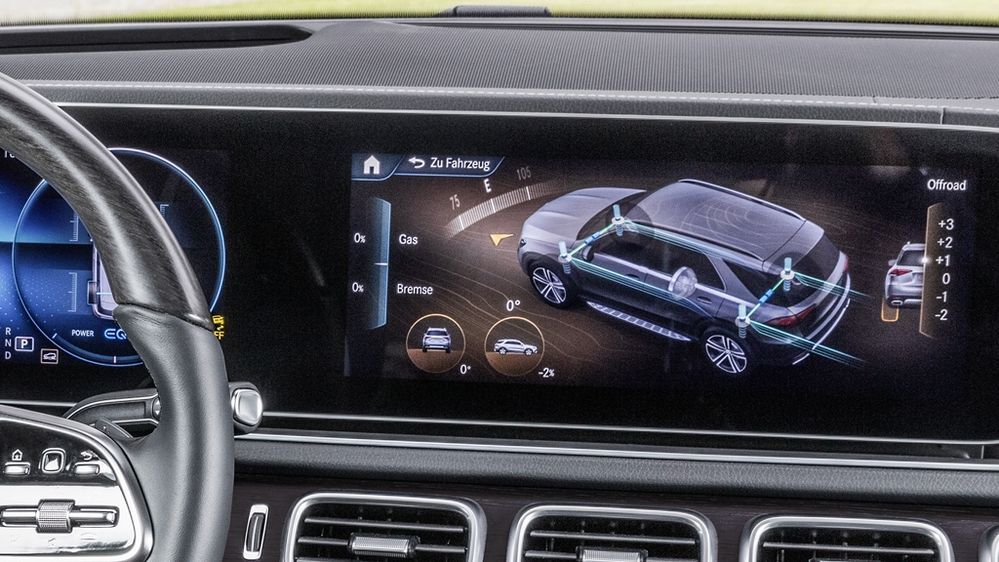 Drive to the front and rear axle after the nine-speed transmission is intelligently split by a high-performance electronically-controlled multi-disc clutch transfer case which improves on-road handling as well as making it very capable during off-road driving. Tyre sizes at the front are huge at 275/45R21, while the rears in the photographed example are a supercar-like width of 315/40R21.
Mercedes-Benz also said other engines including diesel and a plug-in hybrid will follow later.
With the electrical system now running at 48 volts, the suspension system has also been redesigned to be a world's first system that offers individual control of spring and damping forces. Doubted E-Active Body Control, this intelligent suspension system scans the road ahead to adjust the damping for the utmost comfort and handling. On poor road surfaces, the system is even able to recuperate energy!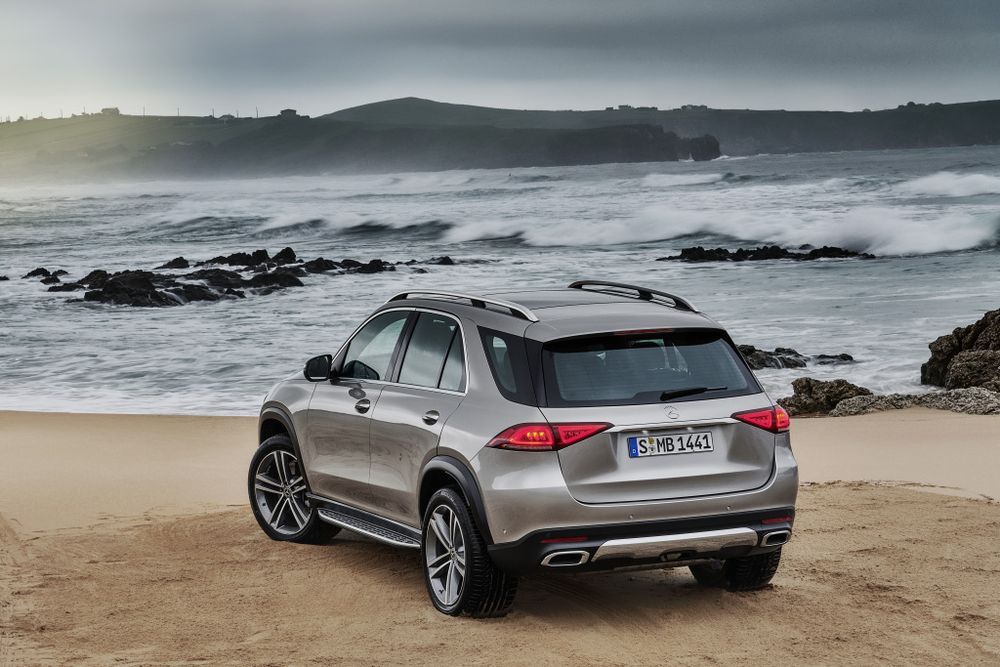 Safety features in the all-new Mercedes-Benz GLE-Class are also all-encompassing, with an improved Active Distance Assist Distronic with traffic jam or slow-moving intelligence. The Active Stop-and-Go Assist now stays active for stops of up to one minute.
Other active driving assistance systems include Active Blind Spot Assist with Exit Warning, Trailer Manoeuvring Assist, and a new Active Brake Assist at Junction Turn-Off. In the latter, braking intervention is performed if the front long-range radar sensor and stereo cameras detect oncoming traffic when the Mercedes-Benz GLE is turning across the opposite lane.
The all-new Mercedes-Benz GLE-Class will be built at the Tuscaloosa plant in Alabama, USA and will be available for the USA and European markets by early 2019 with China in spring of 2019. The new SUV will also be a major highlight for Mercedes-Benz at the upcoming Paris Motor Show in October.
---
---
---
---
Comments