Mercedes-Benz's Vision EQXX Is All About Maximum EV Range
Auto News As a general rule, we know EVs can be powerful and quick and quiet, but at the expense of being pretty heavy. Customers demand more luxury and more endurance per charge. The solution has been to stuff in more batteries. Not with the EQXX from Mercedes-Benz.
---
The German automaker has been teasing the prototype electric hyper-miler for a number of months now, and now that it's revealed, claims the aero-optimised saloon can achieve a 'real-world range' of around 1,000km on a single charge - or around 270km more than the flagship EQS.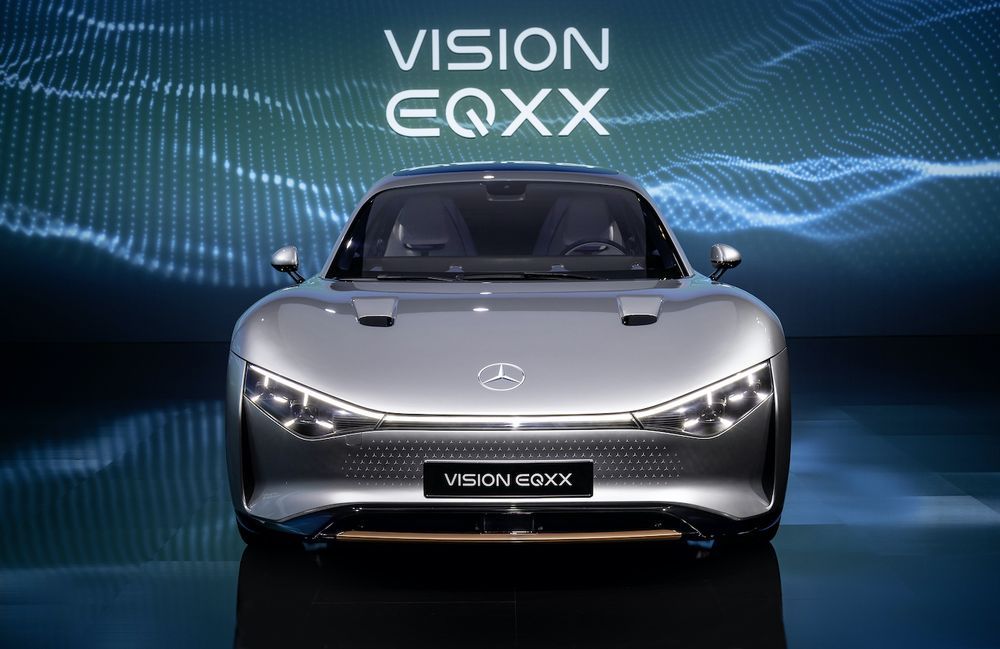 Mercedes-Benz challenged their engineers and designers to rethink the key areas of EV development, optimising what had previously been bluntly solved (in the industry) by adding additional battery capacity.
"Electric range sounds easy but it is a complex technical challenge," said Joerg Bartels, Head of the EQXX Engineering Team. "The easiest way is to put a bigger battery in the car. However, this leads to diminishing returns, due to size and weight. With the Vision EQXX, we've managed to push efficiency to a new level."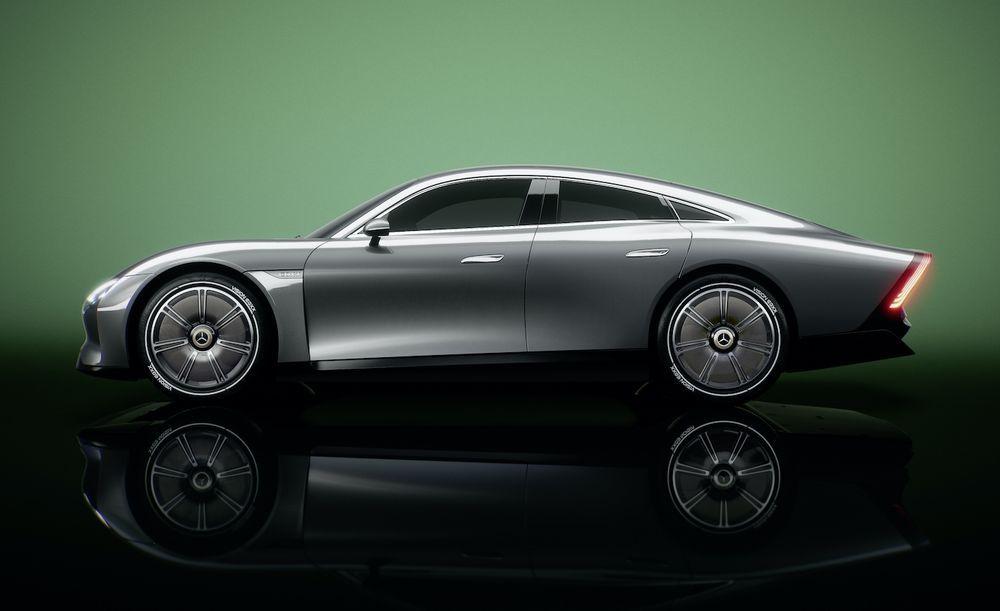 Its aero-optimised shape is the first indicator that this isn't your typical Mercedes-Benz. Just as well, much of the wheels are covered to not disturb airflow, but this silhouette also gives it a certain sensuality and works much better than the featureless egg-shaped EQS and EQE.
While air is meant to cut around the EQXX's body with minimal effort, the car does feature an array of air curtains and breathers, even a dynamic rear diffuser that extends at high speed to reduce turbulence.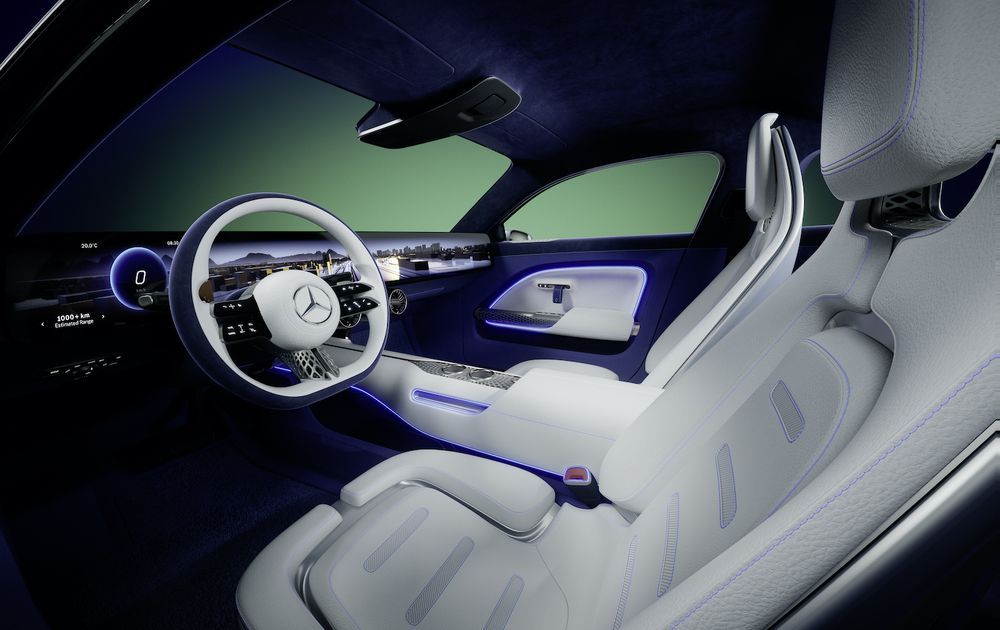 Inside, the focus on minimalism is informed by the need to reduce any excess weight but the automaker hasn't been willing to concede that at the expense of luxury. Its dashboard is pretty much a full-width MBUX screen with beautiful finishings on the air conditioning vents and remaining tactile switchgear while rear passengers benefit from plenty of space thanks to its 2,800mm wheelbase.
The EQXX boasts an efficiency rating of 10km/kWh, which roughly equates to the equivalent of 282mpg or 0.83-litres/100km in a petrol or diesel car. Crucially, it's also almost double that of the EQS, and aided by the use of a bespoke 100kWh lithium-ion battery and electric motor.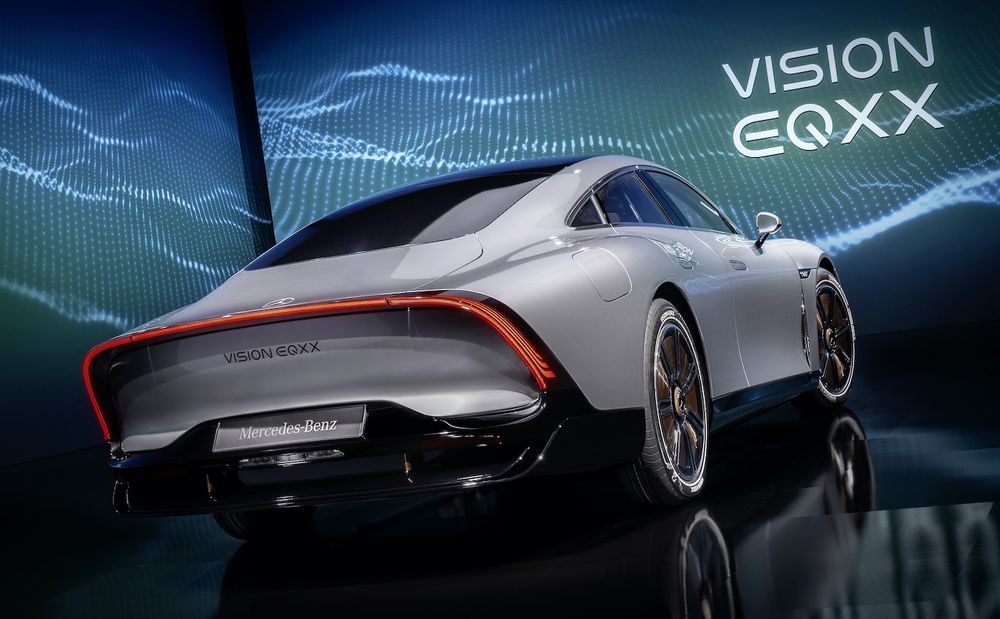 The motor is mounted in the rear for a RWD configuration through a single-speed transmission, it outputs just 201hp. The entire car is much lighter than your typical EV of this size thanks to a carbon fibre rear subframe and such components. That said, the EQXX still weighs 1,750kg.
The new high-silicone-content battery itself, supplied by Chinese battery specialist CATL, operates at more than 900V and features "active cell balancing" to allow energy to be drawn from each cell more evenly to extract additional efficiency.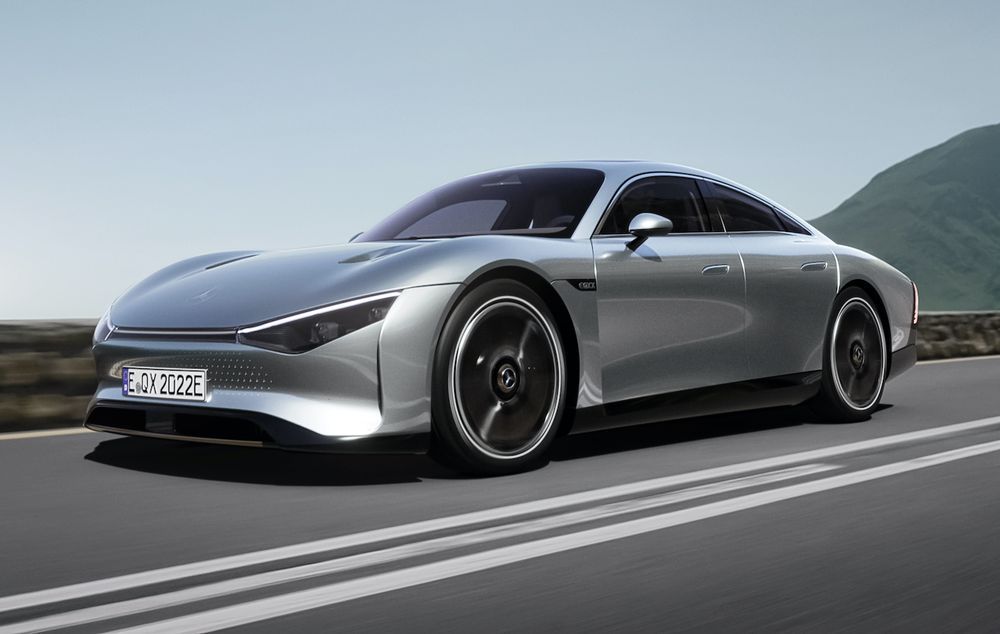 The car also benefits from a new thermal management system that dispenses with the usual water-based cooling and heat exchange method, using instead the heat generated by the drivetrain to heat the cabin and the underbody airflow for cooling, controlled by electronics heavily based on those developed from the AMG One hypercar.
Mercedes-Benz say that up to 95% of the energy stored in the EQXX's battery is transferred to motive force at the wheels, which is certainly up from the typical ICE operational efficiency of around 30%.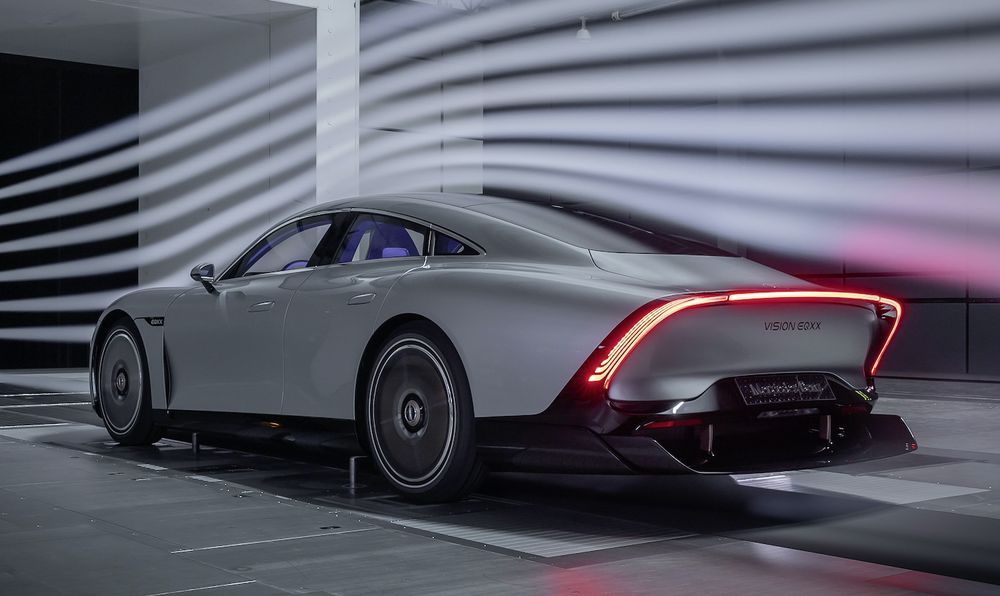 At this stage, however, it's unclear if the EQXX will be offered to buyers despite looking like a rather complete product. In the years to come, future Mercedes-Benz EVs will no doubt incorporate the innovations pioneered here, so its true impact on efficiency will not be lost on a single showcase model.
---
---
---
---
Comments