Mercedes-Benz Unveils The EQC - 408 hp, Over 450 km Range
Auto News It's the most hotly anticipated Mercedes-Benz model this year, especially for the budding new age of consumers who are more concerned about saving the planet than outright speed or shows of luxury. Mercedes-Benz is calling it the "Mercedes-Benz among electric vehicles", and they're right in both literal and figurative terms. Up to this point, there have been very few true luxury offerings in the electric vehicle segment, and Tesla's products (despite the big screens and interesting equipment) aren't quite on par - and the EQC is a model that's looking to change that.
Being the first true full-electric EQ product, the EQC has a lot riding on it. Thankfully, it starts from a pretty solid place - the EQC looks similar to the more conventional GLC SUV within the Mercedes-Benz range, although it is touted as more than merely an electric GLC. The powertrain itself is a stellar piece, with an electric motor at each end providing all-wheel drive and 408 hp available, with a 0-100 km/h time of just 5.1 seconds and a range of over 450 km. With the fastest charging systems, the EQC can go from 10% battery to 80% battery in roughly 40 minutes.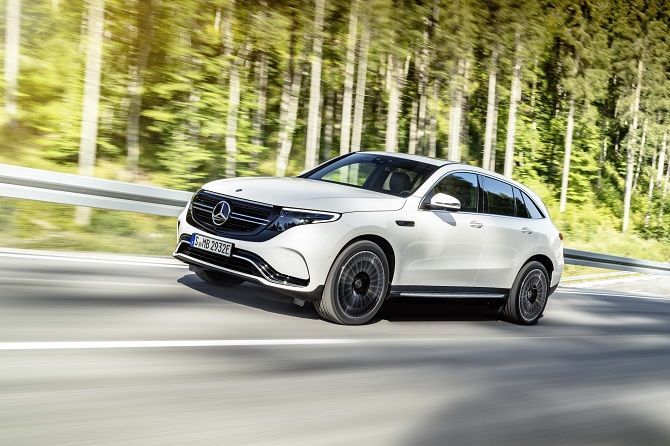 When it comes to design, Mercedes-Benz has capitalized on cleaning up vents and reducing drag as there is no longer a need for cooling a conventional engine. That's not to say that there aren't heat exchangers present in the vehicle (even the charging system requires water cooling), but in general electric cars have the flexibility in design for a sleeker overall shape. The lines are that of your traditional SUV, but with a little more emphasis on EQ branding and electric power through fibre optics and a tech-inspired design.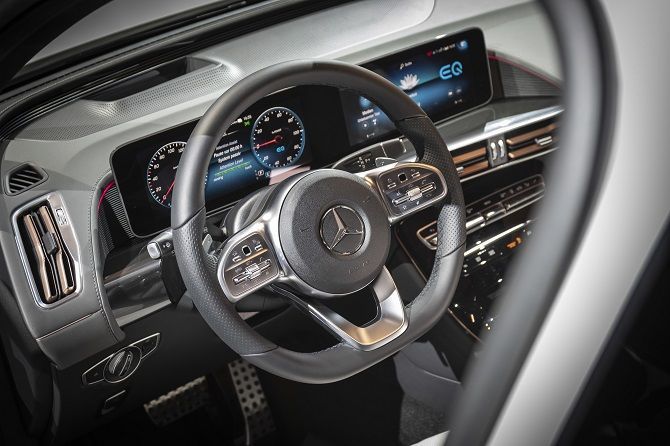 On the inside, the EQC proves it's one step into the future with the implementation of the MBUX multimedia system, which was long awaited on models like the A-Class. The system has been tailored for use in an electric vehicle, so there are probably readouts for battery usage and power recovery - similar to what you might find in a hybrid vehicle. Neat features like climate control systems that get going before you get into the car, as well as optimized navigation and departure times to get the most out of your charging.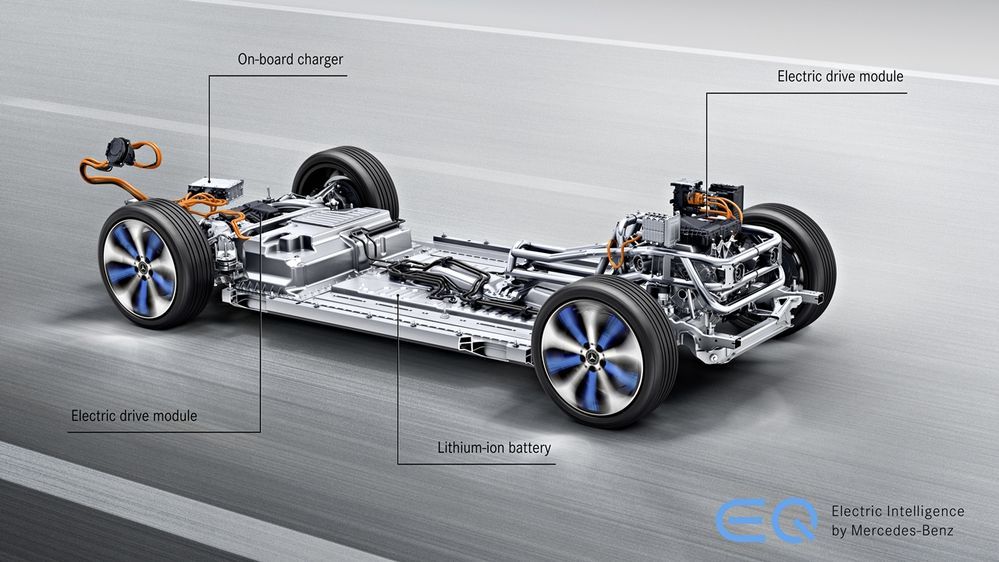 While we've gotten used to both hybrid and electric vehicles on the road, there has always been a nagging concern about the safety of these vehicles in the event of an accident. High voltage batteries can be extremely dangerous, and even fire and rescue services have to be trained in the specific procedure when handling these vehicles.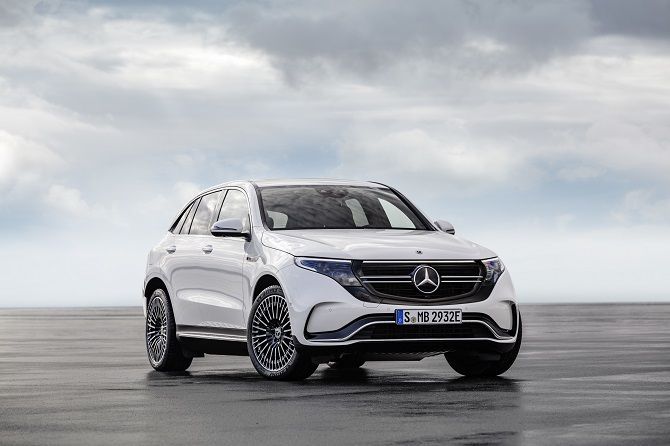 Mercedes-Benz has gone a step further with crash safety to ensure that there's a full battery cut-off on impact and has designed a crash cell around the battery itself to reduce the risk of a puncture. Even the rare case of an impact during charging has been taken into consideration, as the system will automatically disengage charging.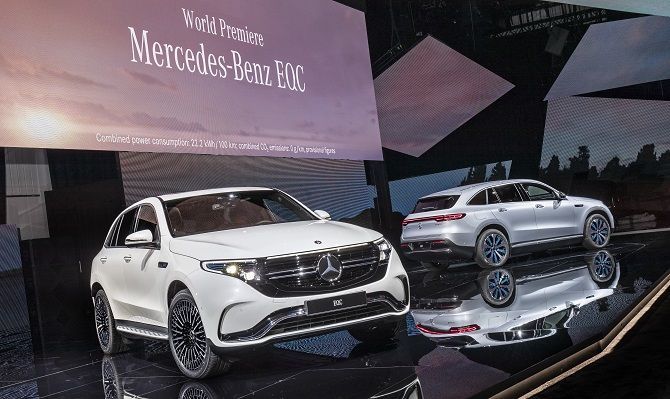 You probably won't see the EQC in our market anytime soon, but it is an important model and it paves the way for other manufacturers who are looking to plunge into the electric vehicle market. Mercedes-Benz has the first-mover advantage in this regard, but the EQC will soon be met with some heavy competition.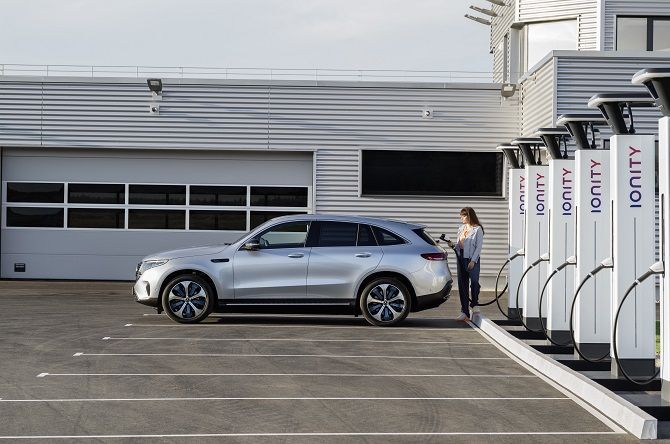 Electric vehicles are still very much a niche market in many parts of the world that don't have a ready infrastructure, but as the technology becomes both cheaper and more commonplace it becomes a viable alternative to conventional cars. It is also perhaps most fitting that the EQC is an SUV - after all, the SUV and crossover market has proven to be accepting to newer designs and change, and would be accepting of an electric SUV.
---
---
---
---
Comments