Mercedes Previews E-Class All-Terrain Ahead of Paris Motor Show- Essentially an Elevated Estate
Auto News Many have questioned the direction of German manufacturers in their seemingly relentless expansion of their product portfolios, creating models for segments between segments and creating all new crossover type vehicles. But this time, Mercedes isn't doing anything that hasn't been done before; Audi has had an A6 allroad quattro estate for a while now, although it can be a little difficult to tell it apart from a regular A6 estate. This new Mercedes E-Class All-Terrain, on the other hand, seems to be a better defined middle ground between the estate and the sport utility vehicle.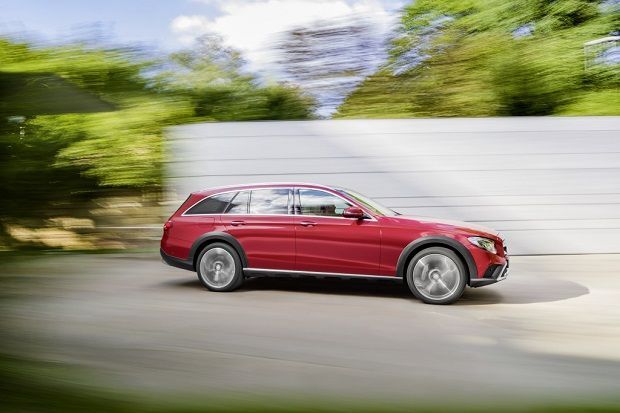 The overall lines are that of the E-Class Estate that we know and love, but a change to an SUV grille and beefier wheel arch covers help to accentuate that hard-core offroading look. As expected with any estate, the key point is "intelligent use of space" - not that you don't really get that with an SUV - but estates are usually a little more wieldy than something as top heavy and bulky as an SUV in most situations. This All-Terrain model comes with 4MATIC and AIR BODY CONTROL (yes all caps) as standard, making it effective when you go off the beaten path. Ground clearance can go from 121 mm to 156 mm, with the standard ride height at the lowest setting being 29 mm higher than the standard E-Class Estate.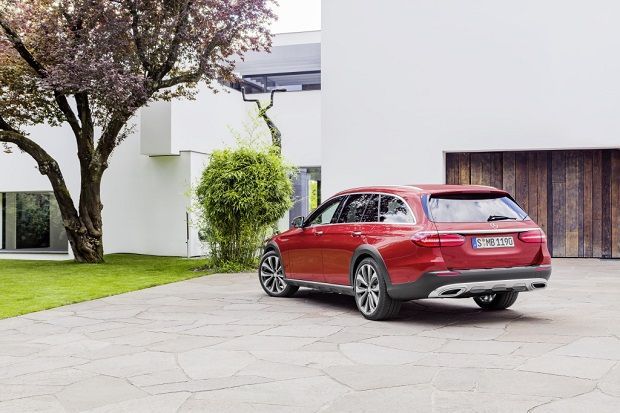 But then it also comes packaged with either 19 inch or 20 inch wheels, which feels a little counter productive. Mercedes says it is done to improve ride comfort, but naturally the question is "relative to what?". There are very few tyres that can offer enough sidewall profile on either of those wheel sizes that will make the model anything short of bone rattling once you hit the dirt. An underride guard finished in silver chrome also makes you wonder what will happen if (when) you scrape against something that it can't quite clear.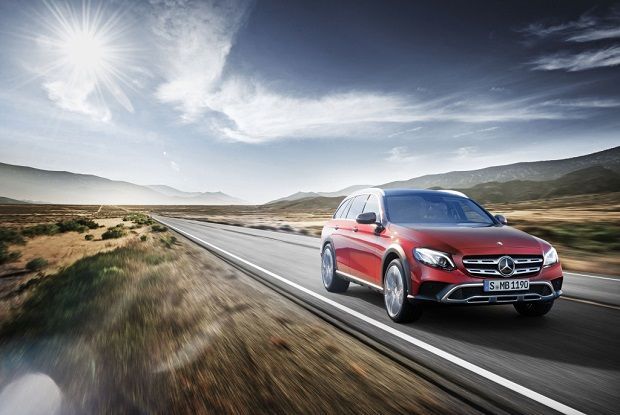 For now, Mercedes plans to launch it in Europe with a 4-cylinder diesel engine, and eventually a 6-cylinder diesel engine, and no word of a petrol variant. For all the implied ruggedness and seriousness of this All-Terrain model, you still aren't likely to see it bouncing through an oil-palm estate or taking part in the Borneo Safari- it would be much more comfortable in the valet spot in front of that-one-restaurant-you-can't-get-a-table-at, or the hotel with many stars to their name. But at least it's something a little different.
---
---
---
---
Comments