Mitsubishi Demonstrates How Child Seat-Friendly Its Cars Are
Insights When speaking of interior space, people often associate it with Honda. The prowess in creating the largest cabin within a tiny body is very well established, as seen in the City, Jazz, Accord, CR-V and HR-V. The company's marketing is so good that we often brush other makes aside when it comes cargo hauling.
Mitsubishi Motors Australia, in collaboration with Mums Central recently challenged that myth by proving that its range of cars don't fare too badly either when it comes to family hauling duties. To be honest, we were quite surprised ourselves.
The image above says it all. Three child seats in a row, in a compact Mitsubishi ASX. Mitsubishi adds that the ASX's 1,410 mm second row shoulder room width is actually one of the widest in its class.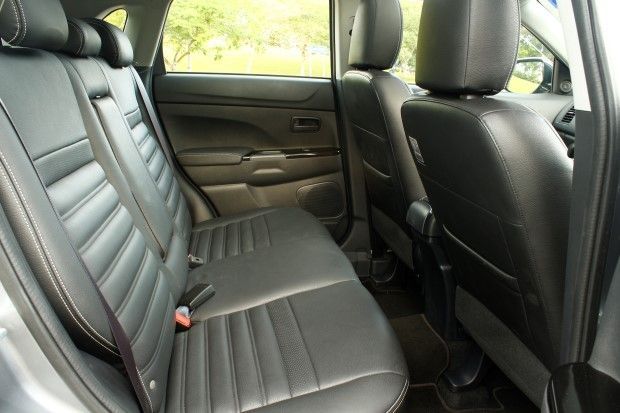 The child seats used are Infa Secure Kompressor II, Britax Safe n Sound Compaq, InfaSecure Vario Booster. The demonstration was repeated again with a rear facing InfaSecure Arlo Infant Carrier in place of the Secure Kompressor II.
Rear-facing child seats are necessary for infants below two years old. Ideally, they should be kept in a rear-facing seat until they outgrow the maximum allowable height/weight limit of the child seat before moving to a front-facing seat.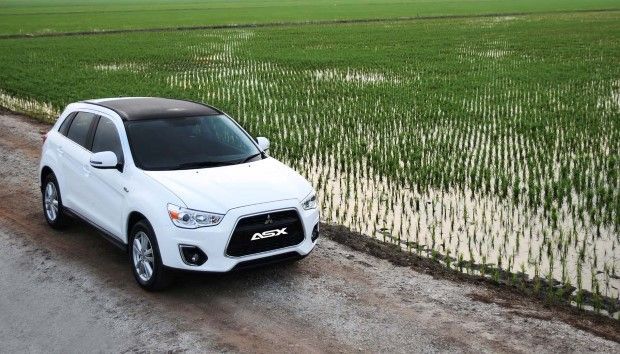 The Mitsubishi ASX comes with two ISOFIX anchor points in the rear. To learn more about ISOFIX, go here. Note that if all else are equal, an ISOFIX child-seat is not any safer than an equivalent non-ISOFIX model. ISOFIX is a plug-n-play point that makes the seat easier to remove and install, as the majority of child seat failures are caused by improper installation.
Most cars do not have ISOFIX mounts on the centre rear seat, so the Britax Safe n Sound Compaq shown in the picture is secured with belts and a top-tether anchor.
The next model used was even more surprising – Mitsubishi Triton! A child-seat in a pick-up truck?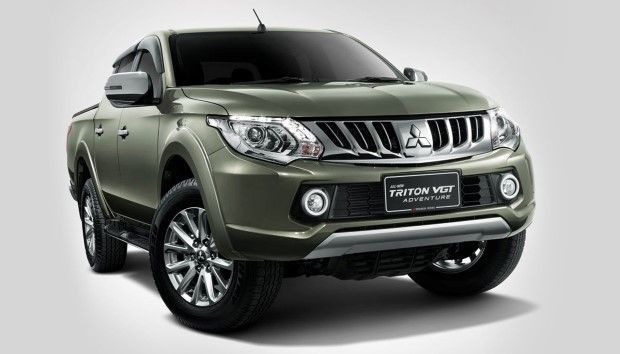 Like the ASX, the Triton also comes with two ISOFIX points.
The two seats used are the Britax Safe n Sound Trufix and a rather large Britax Safe n Sound Unity Infant Carrier, which also doubles as a baby carrier.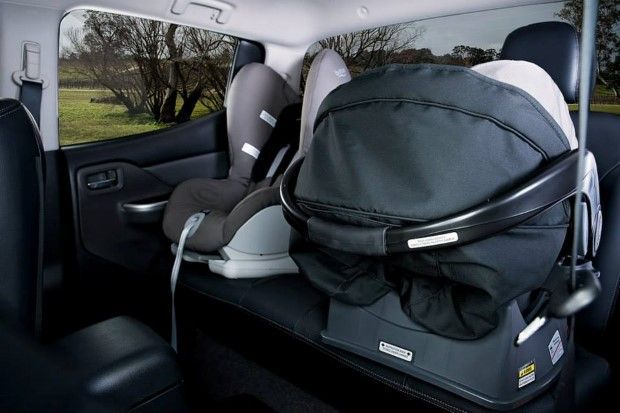 ---
---
---
---
Comments