Mitsubishi XPANDER: Geared Up For The Malaysian Lifestyle
Insights The soon to be launched Mitsubishi XPANDER will be made to suit local tastes but will we buy into it?
---
All we hear about at the moment is Proton X50 this, Proton X50 that, and that's great and all, but not all of us want or need a vehicle that only seats five.
Since family always comes first in this part of the world, it's no surprise that MPVs sell very well here but do we need to spend a large amount of money to get a comfortable and practical MPV to move the family around? No, because there are some affordable options that can pretty much deliver on those two criteria.
For all of you out there who need a bit more space and practicality at an affordable price, be excited, because the launch of the Mitsubishi XPANDER is just around the corner!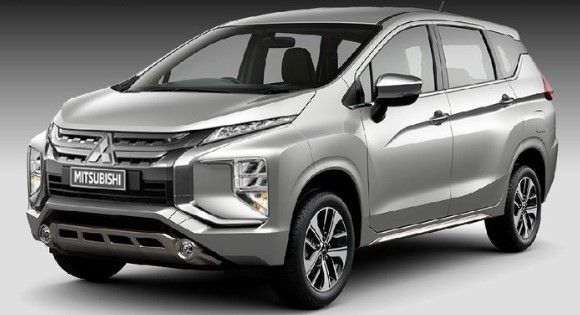 Squarely brought to Malaysia to fight against Honda's BR-V, the Mitsubishi XPANDER is a worthy competitor, and we expect no less from the manufacturer that brought us one of the best seven-seater SUVs in Malaysia, in the form of the Pajero as well as the Outlander.
The XPANDER is originally built in Indonesia and has been supplied to other markets such as Thailand since 2018. The XPANDER has proven to be a successful model for Mitsubishi, selling some 256,000 units across Indonesia, Philippines, Thailand, and Vietnam since its introduction. Locally the Xpander will be Mitsubishi's first-ever model to be built at the company's new production facility in Pekan, Pahang.
According to Mitsubishi Motors Malaysia's Chief Executive Officer, Tomoyuki Shinnishi, "The XPANDER is localised to meet the demands of Malaysian customers." This definitely means that the Malaysian XPANDER will be tailored made to Malaysian taste, but to what extent we'll have to wait to find out. This is quite similar to how Honda Malaysia beefed up the BR-V's NVH suppression, making it one of the better BR-V's in the region.
Speaking of the much-adored BR-V, the XPANDER will have its hands full trying to pry people away from the versatile Honda, but it does have a few tricks up its sleeve that trumps the Honda BR-V.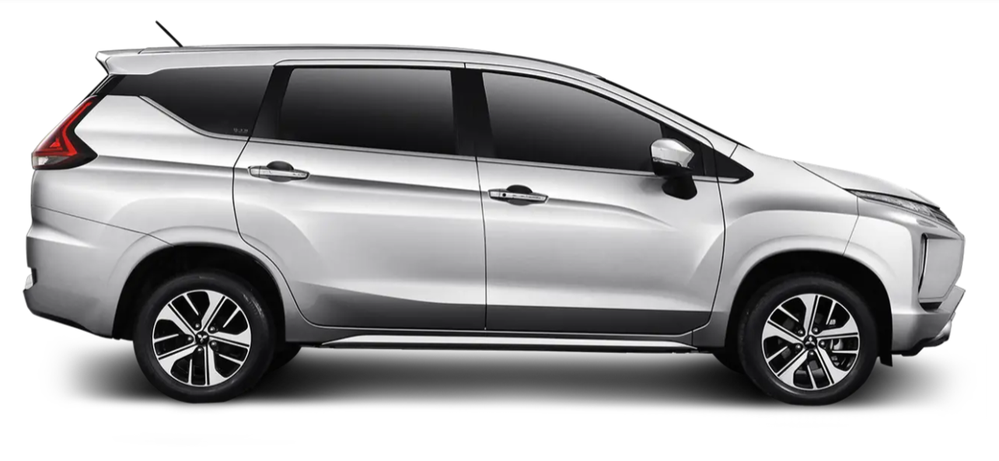 First and foremost is the size. The XPANDER is not only wider than the BR-V, it is also longer and taller, making it generally a bigger MPV compared to its closest rival. This translates into bigger interior space, but before we get to that did we mention that the Xpander also has more ground clearance than the BR-V? It sounds like it'll be easier to drive thanks to that commanding height.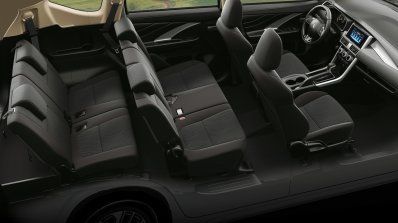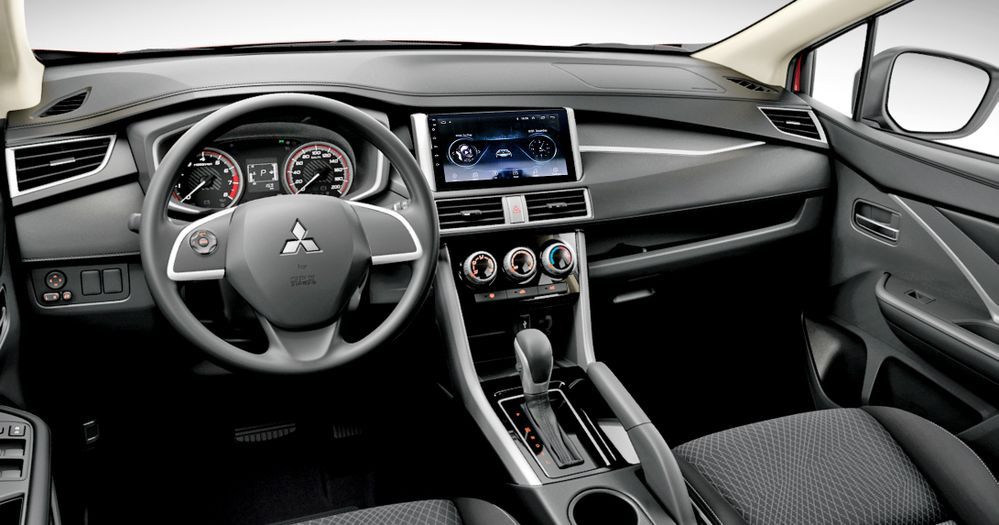 Back to the interior, the Mitsubishi XPANDER is a proper MPV, not a botched one. Its long wheelbase gives the car a true comfortable seven-seater seating arrangement. It also has great boot space, especially when you fold down the third-row seats which sit flush against the floor. Some of its rivals cannot do this making the XPANDER a more practical solution.
Since it will be a CKD vehicle, we expect the pricing to be highly competitive. There is no indication of pricing as of now but full-fledged CKD assembly should signal a competitive price tag, close to that of its biggest competitors – the Honda BR-V, Toyota Avanza, and Perodua Aruz– which all reside within then RM72-RM90k bracket.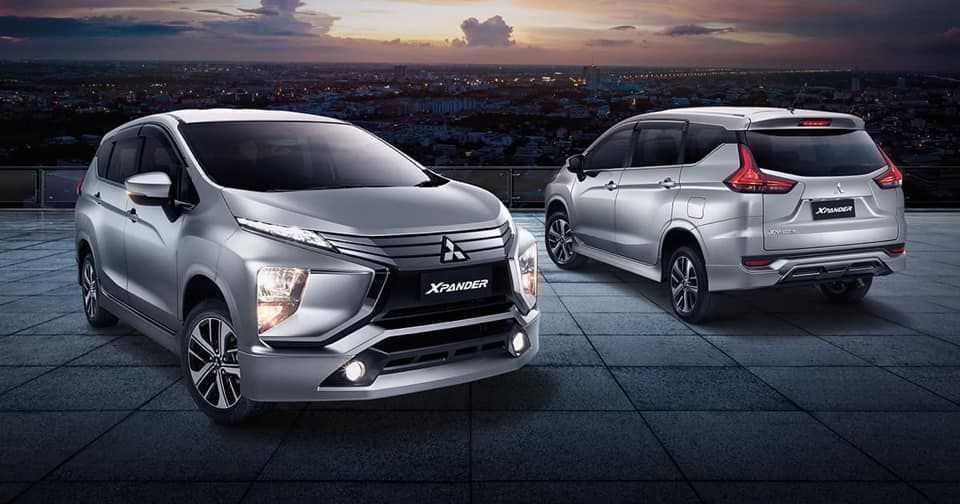 MPVs are generally not the best looking cars on the road but when it comes to looks, the XPANDER will win in a beauty contest. With that fierce face at the front, it does look like a baby Mitsubishi Triton which many have come to like and love. The Xpander that Malaysia will get will also be the facelifted version so kudos to Mitsubishi Motors Malaysia for giving Malaysians the latest updated vehicle.
Powering the new XPANDER is a 1.5-litre four-cylinder petrol engine producing 105 PS and 141 Nm of torque, paired to a 4-speed automatic gearbox - woohoo, not a CVT. Although the engine figures do not look like it will present much grunt, we're sure it will combat that downside by being one of the most reliable and robust engines out there.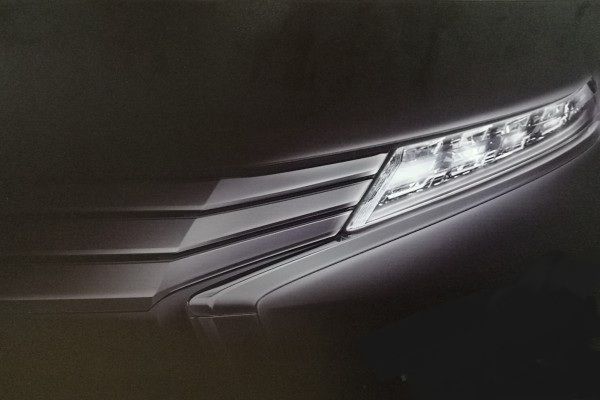 Other highlight features of the XPANDER include that mean-looking Crystal LED position lamps, aggressive-looking foglights, LED tube taillights and rear air-cond vents - thank god for rear air-cond vents. From the teaser car that was shown at Mid Valley Mega Mall a couple of weeks ago, the preview unit is also visibly fitted with a reverse camera (just to the side of the boot lid handle), and what resembles a front camera on the lower regions of the bumper.
So is there space for the Mitsubishi XPANDER in Malaysia? We definitely think so!
---
---
---
---
Comments