More Boost For Volvo – Polestar Performance Parts Coming To Malaysia
Buying Guides The new generation of Volvos are really quite something. Understated design but packs a ridiculously powerful engine beneath – it's the gold standard for a sleeper car.
Take the 306 hp Volvo XC60 T6 for example – it's a docile looking a five-seater SUV that's comfortable enough for the school run but packs enough firepower under the hood to see off many more flashy looking cars.
Currently, Volvo Car Malaysia already offers software tuning for Volvos with T4 engines.
Starting from 2016, Volvo fans can look forward to a more comprehensive range of Polestar performance tuning options – we are talking not just engine remapping, but genuine performance enhancing parts like exhaust and suspension. Curiously, performance brakes are not on the agenda.
The performance parts are designed to work only with Volvo's latest Drive-E series engine, which in Malaysia, only means the XC60, for now at least.
The range of Polestar parts that are in the plans by Volvo Car Malaysia can be best understood as Volvo's equivalent to BMW's M Performance parts.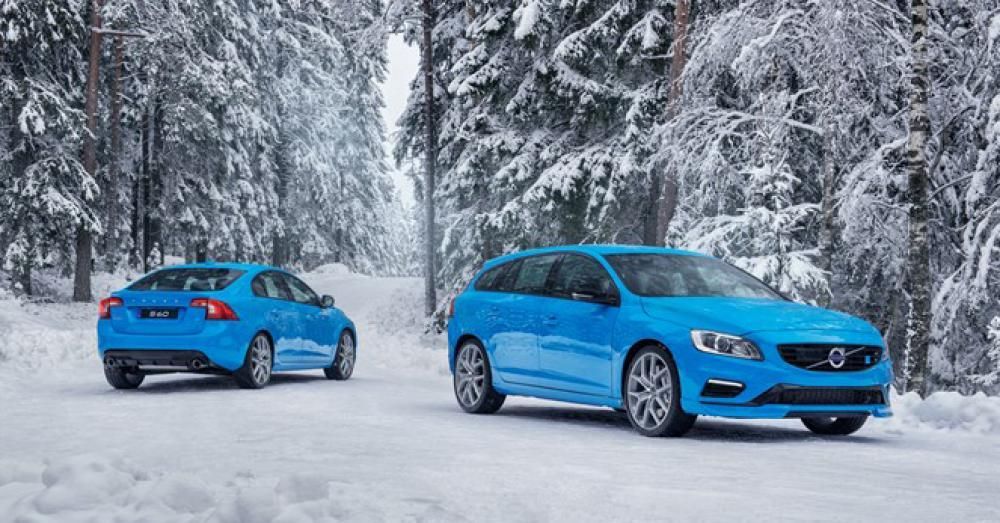 Full-on Polestar engineered Volvo models however, are not in the plans as these models - equivalent to a BMW M-series model - are produced by Polestar in very limited quantities. Globally there are only 750 units Polestar-engineered Volvo S60 and V60 models produced annually. Most of them are destined for European markets.
There was one-off pilot programme with 100 units of right-hand drive Polestar-engineered S60 models produced for the Australian market, but there are of the pre-facelift models.
Manufacturer Assured Reliability
The best thing about Polestar Performance parts is that the upgrades does not affect the engine's reliability, fuel consumption or exhaust emissions, to a certain extent of course.
A Polestar-tuned XC60 T5 for example, could have its power output bumped from 245 hp to 253 hp, torque increased by an impressive 50 Nm, from 350 Nm to 400 Nm, slashing 0-100 km/h sprint by 0.1 second to 7.1 seconds without affecting its claimed fuel consumption of 6.7-litres/100 km.
Speaking to Carlist.my ahead of this weekend's KL City Grand Prix, Polestar's Manager for Product Planning Mr. Magnus Skeppstedt told us that this is because Polestar is directly involved with Volvo on the engine development, and the impact on fuel consumption and exhaust emissions are not significant enough to show up on Europe's EEC driving cycle testing.
"Of course if the driver is driving hard, full throttle all the time there will be a difference. As far as normal driving is concerned, there is no difference," said Skeppstedt.
Skeppstedt is also keen to point out Volvo engines are often over-engineered and are extremely reliable, and Volvo's philosophy is that Polestar-tuned cars must continue to deliver the same level of reliability as a standard Volvo engine.
As such, Polestar performance parts have to undergo the same test parameters as a standard Volvo component.
All Polestar-tuned Volvos will enjoy the same five-year manufacturer backed warranty by Volvo Car Malaysia. Just be sure that Polestar tuning and parts are purchased and installed at a Volvo dealer.
Skeppstedt also warned against having the work done by what he calls 'pirate tuners' at non-authorised workshops.
"Volvo Car Malaysia is the only authorised dealer for Polestar performance tuning and parts in Malaysia. From Polestar's perspective, we need to be assured that the work is done by a Volvo-trained technician." said Skeppstedt.
Two Volvo S60 will be racing under the Volvo Polestar racing team at this weekend's V8 Supercars series – one of the four race events to be held this weekend.
The 650 hp rear-wheel drive Volvo runs on E85 bio-ethanol fuel and is powered by a modified version of Volvo's 4.4-litre V8 engine that used to power the previous generation XC90, now bored to 5-litre capacity for racing use.
---
---
---
Comments