More Proton Dealers Upgrade Facilities to 3S, 4S Centres
Auto News Five additional Proton dealers have taken up Proton's incentive programme that offer existing dealers to upgrade their dealership to 3S and 4S centres.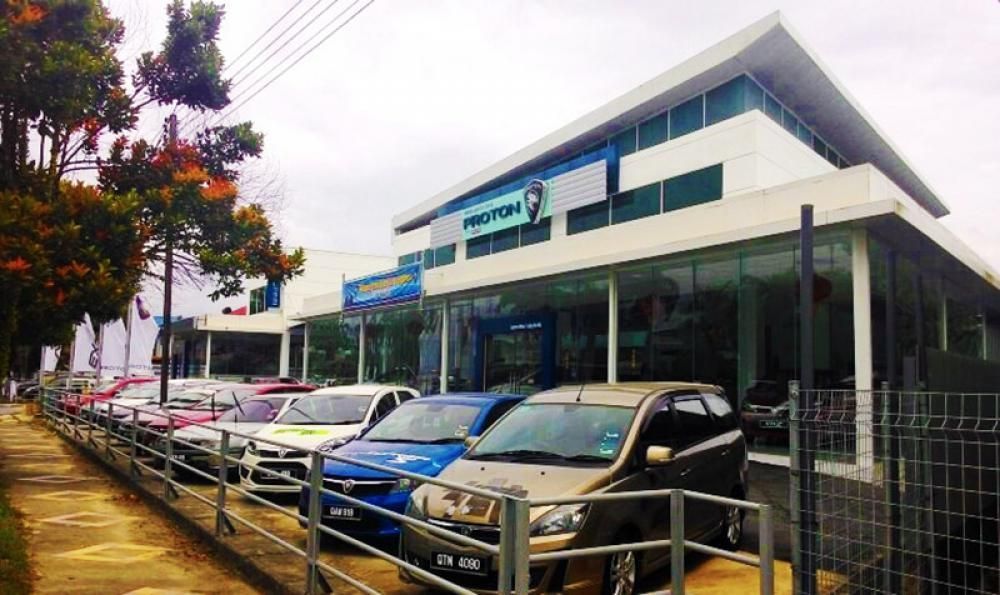 File photo of a Proton 3S Centre in Bintulu
The agreements were signed between Proton's Dr Ho Tuck Sum and the respective dealer's management team, involving:
Dato' Shamshudin Nor, Director of Pantai Bharu Corporation Sdn Bhd
Liew Vee Lee, Director of Harima Automobil (M) Sdn Bhd
Judith Yam Siew Chu, Managing Director of Atiara Johan (M) Sdn Bhd
Mohd Nazrin Bin Mohamad Fozi, Director of Rahman Brothers Automotive Sdn Bhd
Leong Chue Chye, Managing Director of Hoi Keen Services Sdn Bhd.


Management team of Atiara Johan (left) and Pantai Bharu Corporation (right) with Dr Ho Tuck Sum
The new management team has identified customer satisfaction a key priority in upturning is business. The facilities upgrading incentive programme is touted to be different from the rest in the automotive industry, offering dealers the best incentive support scheme.
CEO of Proton, Dr Li Chunrong explained, "There must be a reason why Malaysians are fascinated with the Tiger. The Proton logo itself has the image of a roaring Tiger. Surely it represents boldness, courage and a spirit of survival. Just like us now at this point, taking it all in our stride, we will move ahead to ensure we continue to remain relevant and competitive in the automotive industry, by delivering to you top of the class products, quality and services. Hence, it is only natural that our dealers have agreed to upgrade their premises to 3S and 4S, as they believe that treating customers well with the best possible sales and service experience is not an option - it is a must".
"For me, the fact that we have more dealers joining in to upgrade their outlets speaks volume. This shows that there are businessmen out there who believe in the Proton brand and have utmost confidence that this partnership with Proton will elevate to greater heights and increase brand presence in the industry," Dr Li added.
---
---
---
Comments