More Than Just For Show – A Look Into Mitsubishi Outlander's Multi Select 4WD System
Insights Before the term 'SUV' or 'Sports Utility Vehicle' entered popular culture, the genre of go-anywhere vehicles were commonly referred to simply as a 'Four-Wheel Drive.'
Older folks might even generically refer to them as a Land Rover, or even a Pajero. Never mind if the vehicle in question is actually a Toyota Land Cruiser, or even a Honda CR-V. It's a reflection of the brands' heritage in 4x4.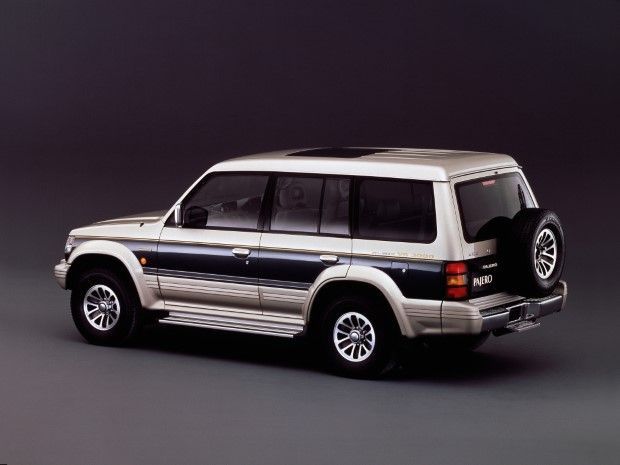 In fact, it could be argued that it was the Pajero that showed Malaysians how an SUV can fit into their lifestyle better than a regular sedan, thus paving the way for the today's generation of urban-biased SUVs, which are also sometimes referred to as crossovers.
Later on, Mitsubishi debuted the first crossover in Malaysia, the first generation Outlander, better known as the Airtrek, as the Outlander's turbocharged sibling was known as locally.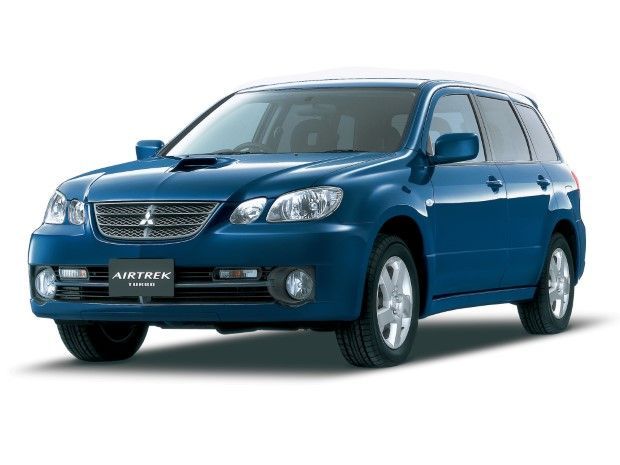 Today, Mitsubishi's line-up of SUVs is wider than ever before, from the compact ASX for young families, to the mid-size seven-seater Outlander, and the Triton pick-up truck-based Pajero Sport for hardcore off-roaders.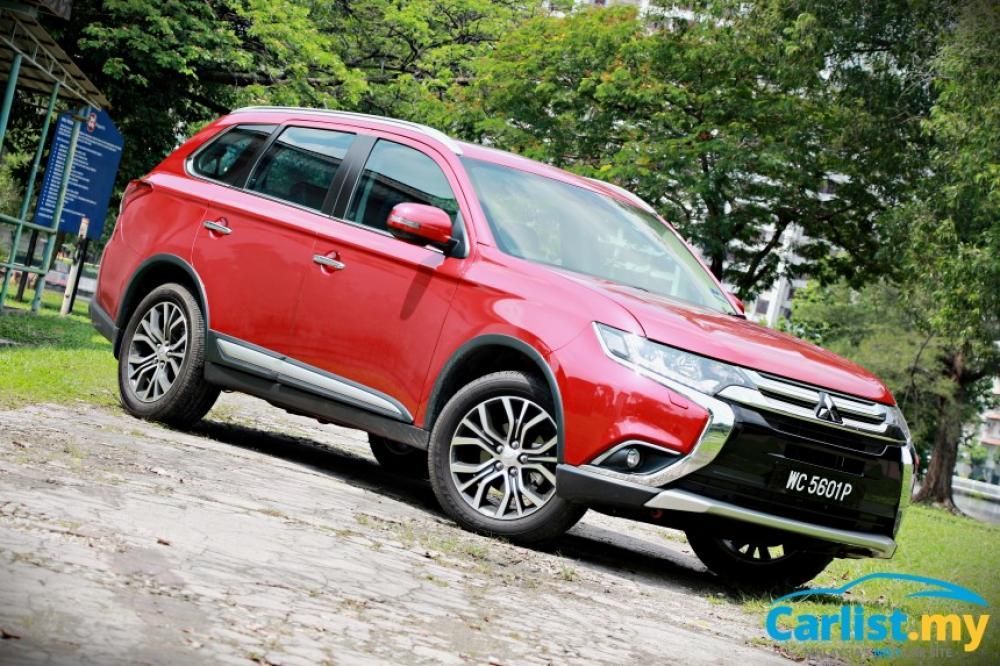 While the Outlander is primarily aimed at urban families, many might be surprised that this 'softer on the edges' urban SUV still packs a pretty sophisticated 4WD system beneath those sharp chiselled looks.
We also like how it marries genuine 4x4 capability with urban appeal. It's has a pretty upmarket interior plus a proper third row seat that allows it to accommodate up to 7 adults. Unlike the 5+2 seater Nissan X-Trail, the Outlander has reasonable legroom for adults to sit in the third row.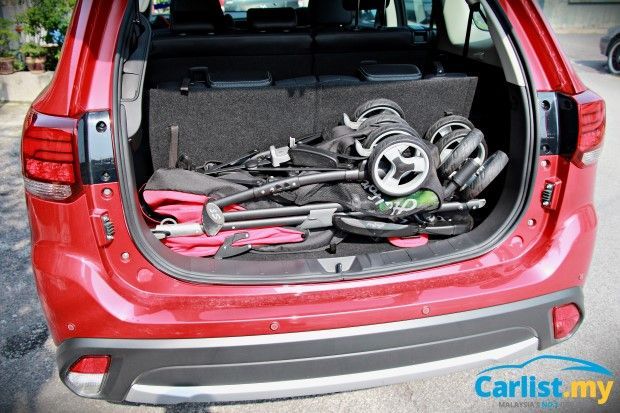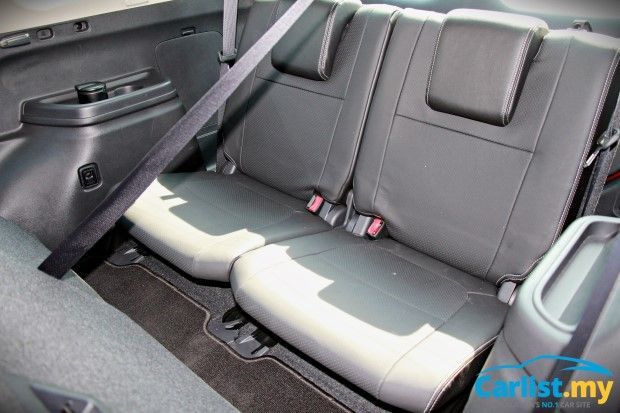 And unlike its competitors, the Outlander, despite its urban-biased focus, still retains a rather sophisticated 4WD transmission. This is after all still a Mitsubishi – a brand that takes great pride in its forte in 4x4 technology.
Unlike other mechanically actuated, passive working 4WD system, the Outlander's Multi Select 4WD system is always active in the background, and is constantly predicting what's going to happen. This compares against passive systems that engages only when at least one tyre starts to lose grip.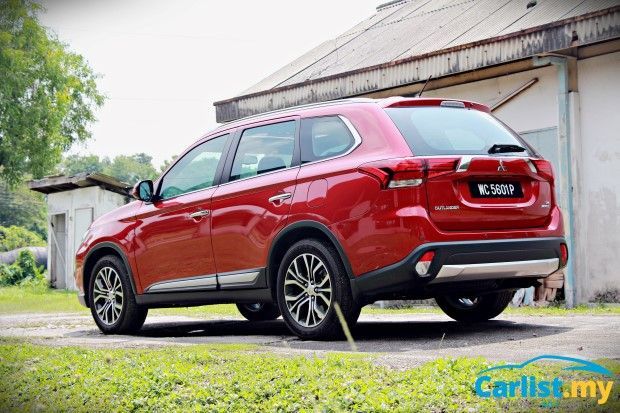 The Real Time 4WD system used in the Honda CR-V is a passive system, but the All Mode 4x4-i system used by the Nissan X-Trail closely matches the Outlander's. The i–Activ AWD system used in the Mazda CX-5 is also an active-type system, but being an all-wheel drive (AWD), it lacks the Outlander's ability to seamlessly switch to a 2WD only mode to save fuel.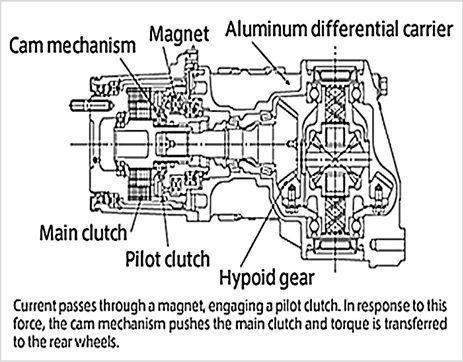 The Outlander's Multi Select 4WD system has an electronically controlled coupling that when driving in 4WD Eco mode, decouples the rear axle, sending all available torque only to the front wheels (essentially operating in 2WD mode) to save fuel. But as soon as the system – via a complex network of sensors - detects that driving conditions has become more challenging, it instantly re-engages the rear axle to divert an appropriate amount of torque rearwards to maintain optimum traction for all four wheels.
Additionally, drivers can switch to 4WD Auto, which delivers even better driving performance by diverting an appropriate amount of torque to the rear axle when accelerating away on all types of surfaces, plus if necessary, optimising torque distribution when turning into tight corners.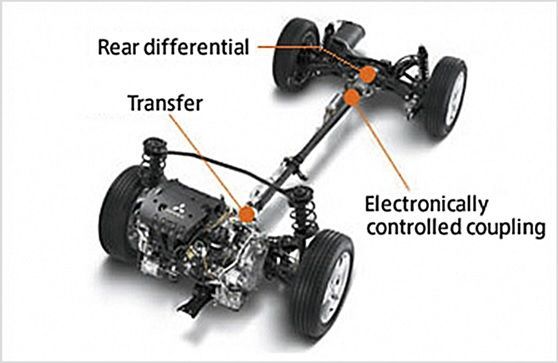 The final 4WD Lock mode should only be use on slippery or rough surfaces (avoid using it on paved roads). This mode diverts more torque to the rear wheels to provide the best combination of navigation (steering) and forward motion control.
Most owners will be served well with just the 4WD Eco and 4WD Auto mode, but just like Luminox watches, few owners will ever make use of the watch's 500 metres water resistance capability or its 25 years illumination feature by going deep sea diving at night with it, but it's good to know that you are buying a product that's made to be a lot tougher than necessary.
This is after all, still a rather upmarket, urban SUV that comes power-operated tailgate, sunroof, voice command activated infotainment system, dual zone climate control, upscale cabin materials, with the added capability of seeing you through almost any challenging situations the weather can throw at you.
Read our review of the all-new Mitsubishi Outlander here.
---
---
---
---
Comments