MPOB: DBKL Completes Over 3 Million Kilometre Testing Of B10 Biodiesel Without Incident
Auto News Kuala Lumpur City Hall (DBKL) vehicles have completed over 3,000,000km of driving powered by B10 Biodiesel in real-world conditions without any breakdown, according to a statement released by the Malaysian Palm Oil Board (MPOB) today.
According to MPOB, DBKL was the first third party consumer of B10 Biodiesel in the country as part of a collaboration between the two entities.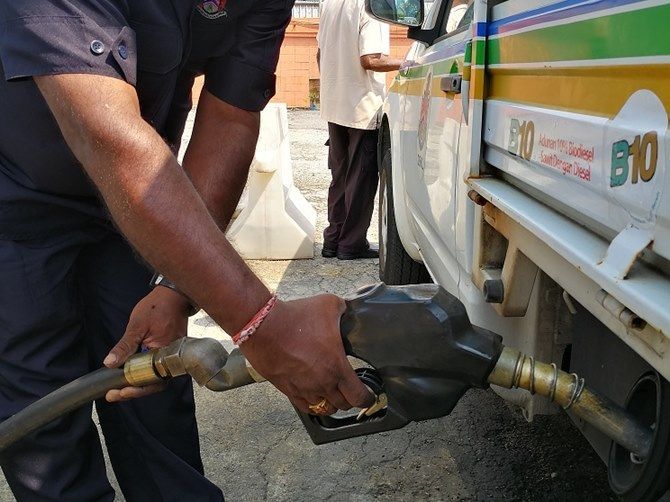 Some 50 DBKL vehicles of various sizes, ranging from pick-up trucks to five-tonne lorries, vans, heavy machinery, excavators, have been fuelled up in their day-to-day operations with B10 Biodiesel since January 2014. The vehicles are between three and 15 years of age, and all are powered by engines compliant to Euro 2 or Euro 3 standard.
Majority of the vehicles have averaged between 60,000 and 70,000km of mileage, with one particular five-tonne lorry having clocked over 200,000km on its odometer.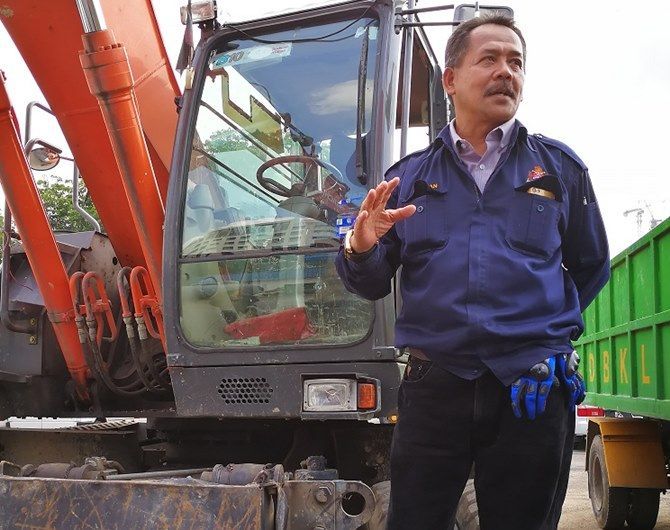 Throughout DBKL's usage of the fuel, the following observations were noted:
Lower smoke levels: In free acceleration tests, the B10-fuelled vehicles averaged readings of 2.7 to 2.8 Hartridge Smoke Unit (HSU) in the smoke meter; far exceeding Department of Environment's requirements for vehicles to not exceed a reading of 50 HSU. Operator Hamdan Main notes 'visibly obvious' reduction in smoke emissions when his Hitachi excavator is in use.
Slight fuel savings: Hamdan also observed that fuel consumption of his Hitachi excavator is down slightly from 11 to 10 litres per hour.
Negligible difference in power: Two drivers, one assigned to a five-tonne lorry and another responsible for a Nissan Navara pick-up, report negligible difference in vehicle performance between B10 Biodiesel and current fuel grades.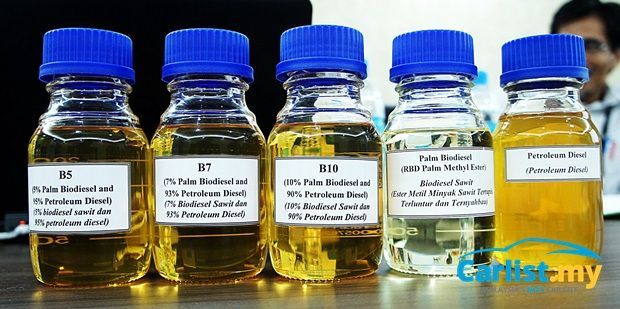 Among the 50 vehicles tested, a Nissan Navara pick-up and a Nissan five-tonne lorry are due to have their engines opened up for detailed inspection jointly conducted by MPOB, Nissan Japan, and local Nissan franchise holder Edaran Tan Chong Motor.
Whilst most official automotive brand custodians in Malaysia remain reluctant to endorse the use of B10 Biodiesel in our market, DBKL appears relatively confident at the new fuel grade.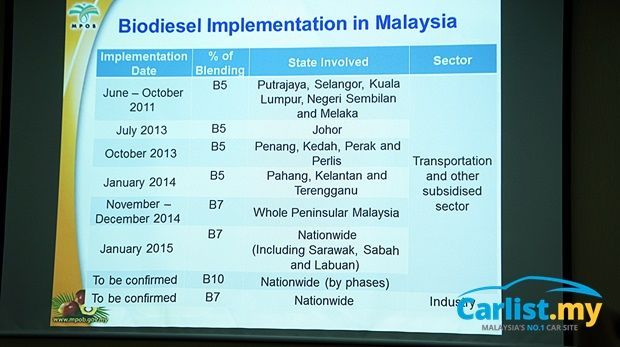 Muhammad Alif Muhammad Noor, Mechanical Engineer at DBKL's Mechanical and Electrical Engineering Department, says that the City Hall is seriously considering extending the use of B10 Biodiesel to its entire fleet of 2,040 vehicles.
B10 Biodiesel is a blend of 10% palm methyl ester and 90% fossil fuel. It is slated to replace the current B7 Biodiesel which mixes 7% palm methyl ester to 93% fossil fuel. The specific date of B10's implementation, however, has yet to be confirmed.
Read also: FAQs on B10 Biodiesel – What You Need To Know Before B10 Is Introduced
---
---
---
---
Comments