Multi-brand Dealership Giant Porsche Holding Salzburg Takes Over Volkswagen's Business In Malaysia
Auto News Volkswagen Group Malaysia (VGM) has today officially announced that it will pass the distribution rights of Volkswagen vehicles in Malaysia to the Austria-based automotive retail specialist Porsche Holding Salzburg (PHS). The company will operate in Malaysia under the name Volkswagen Passenger Cars Malaysia (VPCM).
Former distributor VGM will still remain active in Malaysia, and will centre its business around the distribution of Audi vehicles as well as its assembly of Volkswagen vehicles in Pekan.
In other words, VGM will remove itself from the duties of providing support for sales, marketing and after-sales for Volkswagen vehicles, and concentrate on assembling Volkswagen models at the DRB-Hicom plant in Pekan, before selling the finished vehicles wholesale to PHS. VGM will remain involved in the sales, marketing and after-sales of Audi vehicles in Malaysia.
VGM will be operating under a new Managing Director, Mr Jeffrey Dehate with effect from 1st October 2016.
Not to be confused with the Germany-based Porsche AG, which manufactures Porsche vehicles like the 911 and the Cayenne, the Austra-based Porsche Holding Salzburg (PSH) is independent from Porsche AG, and focuses only on the retail side of the automotive business.
PHS, Porsche AG, and Volkswagen Group share a common history as their origins can be traced back to former chairman Dr. Ferdinand Porsche.
It is important to remember when talking about Porsche, there are actually four distinctly different Porsche entities.
There's the Porsche AG that well all know, the maker of the iconic Porsche 911. There's Porsche Design which makes designer pens and sunglasses, there's Porsche Engineering that offers their engineering expertise to other car makers, and finally there's Porsche Holdings which operates automotive dealerships.
Porsche Holding was started by Dr. Ferdinand Porsche's daughter Louise Piech in 1947. Her son Ferdinand Piech was the former chairman of Volkswagen AG. Since 2011, PHS is a 100 percent owned subsidiary of Volkswagen AG.
Today, PHS is Europe's largest multi-brand dealership giant that sells a variety of vehicle brands, including non-Volkswagen Group brands. It is present in 26 markets in Western- and South-eastern Europe, China, and in Columbia and Chile in South America.
Helming PSH's business in Malaysia are VPCM's two Managing Directors, Mr. Alin Tapalaga (left in the main picture), who oversees the Brand and Human Resource operations, and Mr. Florian Steiner who is responsible for Aftersales, Information Technology and Finance.
"VPCM is fully committed to the future growth of the Volkswagen brand amidst the highly competitive automotive landscape in Malaysia. With a strong management team already in place, we endeavor to provide our customers with a complete ownership experience. Customers can also rest assured that we will be increasing the CKD model lineup, and will continue to import CBU models into the country," says Mr. Tapalaga.
VPCM also announced that all new Volkswagen cars purchased after 1-September 2016 will be covered by a 5-year manufacturer backed warranty, replacing the VGM's previous arrangement of an insurer-backed 5-year extended warranty.
"Customer satisfaction remains a priority to us, and we recognize the importance of a strong relationship with our dealer partners in order to achieve this. Together, we will continue to explore new ways to further enhance our customers' experience," adds Mr. Steiner.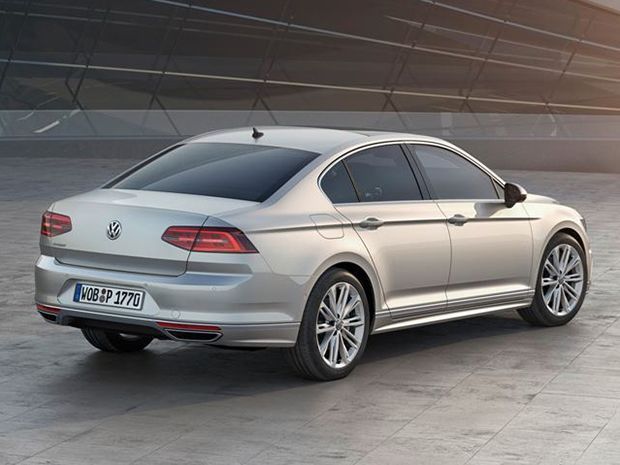 With the reorganization complete, both Volkswagen and Audi can now get on with their long overdue efforts to refresh their product line-up. VPCM has confirmed that it will be launching a new Volkswagen Jetta and the all-new Volkswagen Passat later this year, while Audi Malaysia is expected to introduce the all-new Audi A4 within the next few weeks.
---
---
---
Comments