New 2017 BMW 5 Series (G30) Variants In Europe – 520i, 525d, 540d
Auto News The all-new 2017 BMW 5 Series gets additional engine options in Europe, with a new entry-level petrol model joining the line-up alongside two new diesel variants. Engines powering these new variants should be familiar to anyone with passing knowledge of BMW's engine catalogue, all of them already being used in other BMW models.
Of interest to readers from our market will be the new 520i, which gets the same 2.0-litre B48 four-cylinder petrol engine as found in the 530i but tuned to more conservative outputs of 184hp and 290Nm
In a sedan body, the 520i manages to accelerate from 0 to 100km/h in 7.8 seconds whilst returning a rated fuel consumption of 5.8 – 6.2 litres/100km (CO2: 124 – 134 g/km).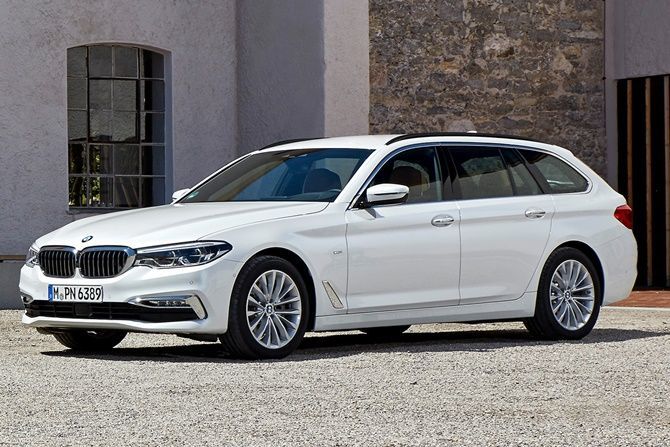 The 520i Sedan and Touring will be offered in the European market from July 2017 onwards and could potentially be available in Malaysia as well to compete directly against the Mercedes-Benz E200.
There is, however, no word of a 525i that could take on the Mercedes E250 even though the Chinese market recently launched its own long-wheelbase 525Li with the same B48 mill tuned to 224hp.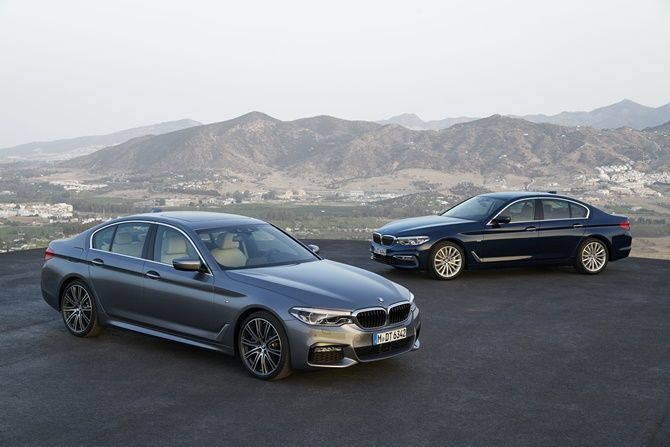 Diesel power, meanwhile, gets two new flavours – the 2.0-litre four-cylinder 525d and the 3.0-litre six-cylinder 540d xDrive - to slot in between the existing 520d, 530d, and M550d xDrive variants.
The 525d's four-cylinder engine is essentially an uprated version of the 520d's B47 powerplant, punching out 231hp and 500Nm of torque – exceeding the memorable E60 530d, launched here in 2004 with 218hp and 500Nm from its 3.0-litre M57 inline-six diesel.
Completing the expanded range is the 3.0-litre B57 inline-six churning out 320hp/680Nm in the 540d. The B57, it is worth noting, also powers the current 530d with 265hp and 620Nm as well as the M550d where it is slapped with no less than four turbochargers to whack out 400hp and 760Nm.
To recap, the range of G30 5 Series engine variants available globally are as follows:
Petrol
520i – 2.0-litre B48 4-cyl, 184hp, 290Nm
525Li – 2.0-litre B48 4-cyl, 224hp (China-only)
530i - 2.0-litre B48 4-cyl, 252hp, 350Nm
540i – 3.0-litre B58 6-cyl, 340hp, 450Nm
M550i xDrive – 4.4-litre N63 V8, 462hp, 650Nm
Petrol PHEV
Diesel
520d – 2.0-litre B47 4-cyl, 190hp, 400Nm
525d – 2.0-litre B47 4-cyl, 231hp, 500Nm
530d – 3.0-litre B57 6-cyl, 265hp, 620Nm
540d xDrive – 3.0-litre B57 6-cyl, 320hp, 680Nm
---
---
---
---
Comments