New Michelin Primacy 4 Tyre Promises Safety Even When It's Almost 'Botak'
Auto News Michelin Malaysia has announced the introduction of the Primacy 4, the latest generation tyre in the Primacy range.
Designed to provide maximum grip and performance even when it is worn down to 2mm tread depth, the Michelin Primacy 4 comes with two innovative technologies – EverGrip and the second-gen Silent Rib technology.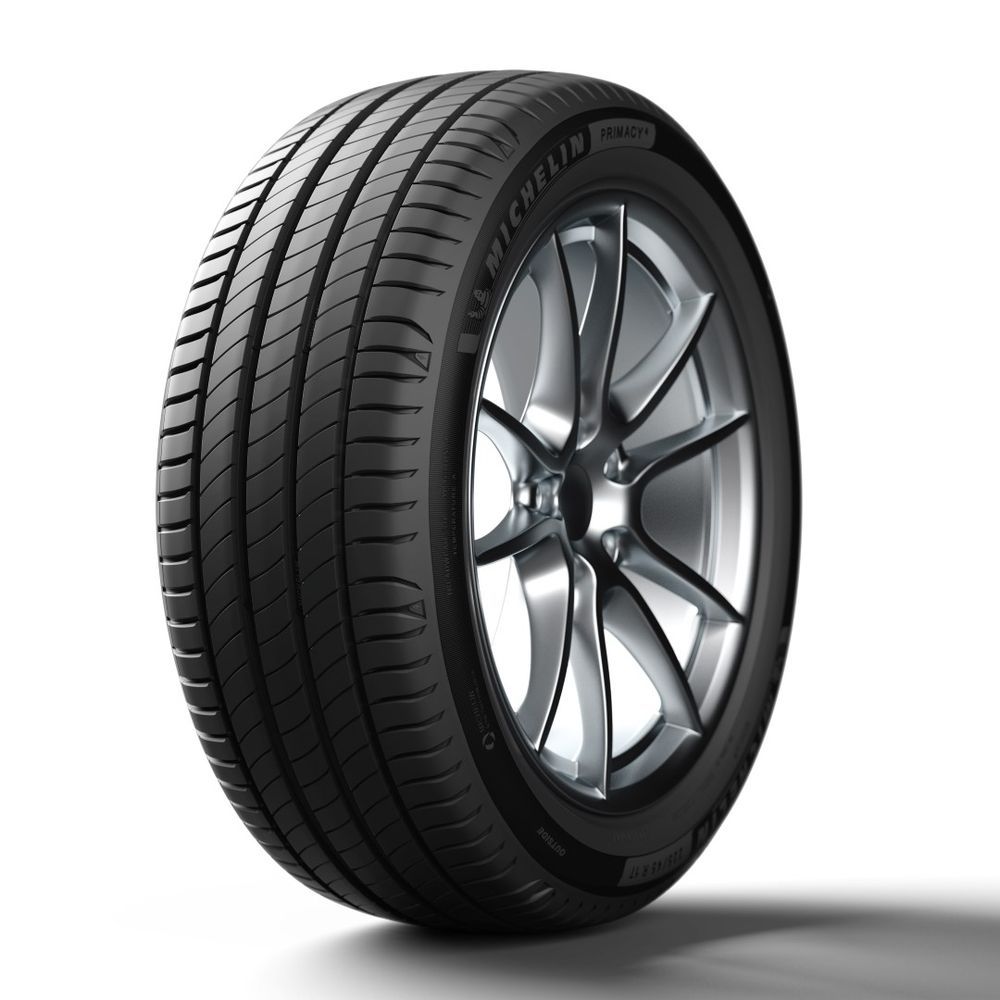 The EverGrip technology consists of two features. Firstly, there is the new sculpture that provides increased water evacuation space by 50% for wet grip as the tyre wears with usage, which allows the tyre to still safely grip wet roads even when worn.
And then, there is the new-generation rubber compound which bonds rubber and silica more strongly and evenly together, providing uniform energy dissipation upon contact with the road, resulting in better grip on wet roads, even when worn.
The latest Silent Rib Technology on the other hand, features interlocking bands which minimize the deformation of tread blocks as the tyre is rolling. This reduces air pumping sound effects for a more silent ride and provides better shock absorption in response to road obstacles for a more comfortable ride.
Thanks to these features, Michelin claims that the Primacy 4 is capable of stopping 2.5 meters shorter than other premium brand tyres when new, and 5.1 meters shorter than rivals when worn.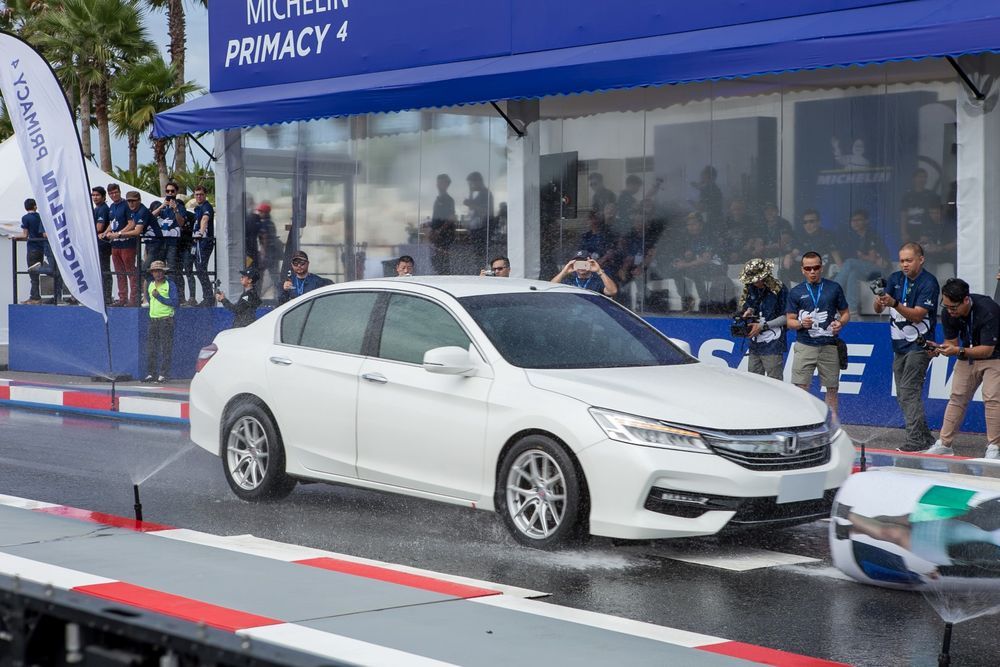 The figures were the result of a braking test conducted by Michelin and TUV Rheinland in Thailand recently, where new and worn (2mm remaining tread depth) Primacy 4 tyres (225/50/R17) were fitted on the current Honda Accord, versus five other tyres from competing brands.
"Sustainability of our products is Michelin's key corporate strategy. Instead of producing tyres that are easily depleted, we strive to deliver tyres that provide safety and true value to consumers while respecting the environment throughout its full lifecycle," said Pascal Nouvellon, managing director of Michelin Malaysia.
In Malaysia, the new Michelin Primacy 4 is available in 64 sizes ranging from 15- to 18-inches at Michelin's authorized dealers and Tyreplus outlets nationwide.
---
---
---
---
Comments