New Volvo V40 T5 – Now Safety Is Also Sexy
Insights Volvo equals safety. Volvo equals unbreakable. Those are the attributes often associated with Volvo cars. In fact, Volvo is probably the only brand that never had to pay a single cent for quasi Volvo ads memes made by Volvo fans that has reached millions of eyeballs on the Internet.
The most famous Volvo meme was probably the spin on the Fast and Furious 7's tank scene, which thanks to a 1 second cameo appearance of a Volvo, probably an 850, soon took a life of its own, making Volvo more popular than any other hero cars used in the movie.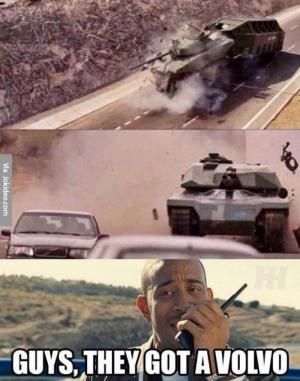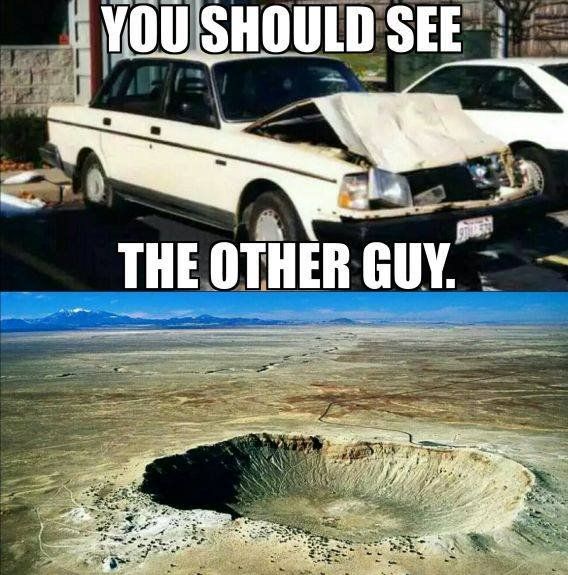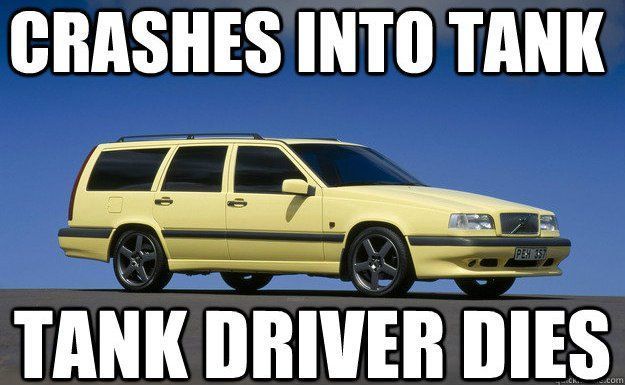 At the same time, there is also a maxim in the automotive industry "Safety doesn't sell," a famous quote by Lee Iacocca, former CEO of Ford, who was credited for creating the iconic Ford Mustang.
Consumers appreciate safety, but not to the point that they are willing to pay a lot more extra for it (safety costs a lot of money to engineer). Safety is logic, safety left brain, safety is not sexy.
People might buy a cheap, reliable commuter car with their left brain, but they open their wallets a lot more for premium goods that tugs their emotions, things that the right brain likes, things that are sexy, purchases that makes them feel good.
Volvo has been around since 1927. It has its ups and down, and if Volvo wants to continue to survive well into the next few decades, it needs to build its business around generating sustainable desire for its cars. Safety will remain its core, but its cars need to look desirable as well.
In came Peter Horbury, who in 2009 was appointed Vice President of Design at Volvo Car Corporation.
Horbury would later move to Volvo Car's parent company Geely shortly after the V40's launch. He was succeeded by Thomas Ingenlath, who further developed Horbury's design language to create the very beautiful XC90, S90 and V90.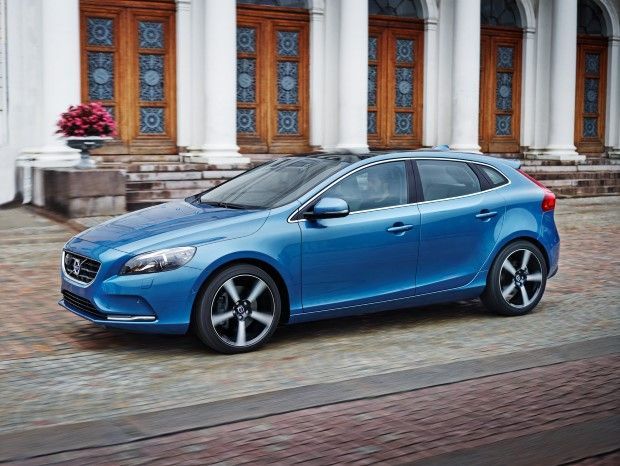 Debuting at the Geneva Motor Show in 2012, the V40 was the first all-new Volvo to feature Horbury's new design language, which is distinctively Swedish, with all the associated elegance of understated luxury but yet functional elements that are the hallmarks of Scandinavian designs.
Building on the success of the C30, the V40 was a more expressive premium hatchback that combines the playful, sporty character of a compact car with the luxurious appeal of a larger car.
It has elements which pays homage to the classic 1961 Volvo P1800 coupe and P1800 ES wagon, which some say are one of the most beautiful cars ever made.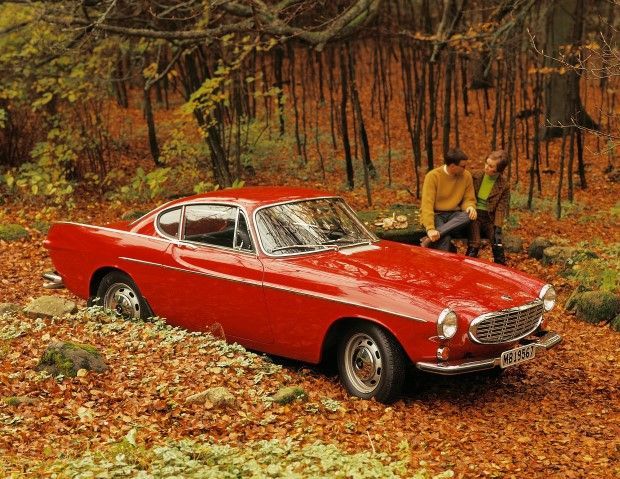 Watch closer, and you will notice that the shoulder line stretches from the headlamp to the rear door, rising in parallel with the rear windows, before disappearing into a subtle 'hook' just right above the rear door handle, just like in the P1800. This little Easter egg of a design cue is intentionally kept subtle, providing a link to Volvo's past, without making the car too retro looking, but a modern, forward looking car with a respectable heritage behind it.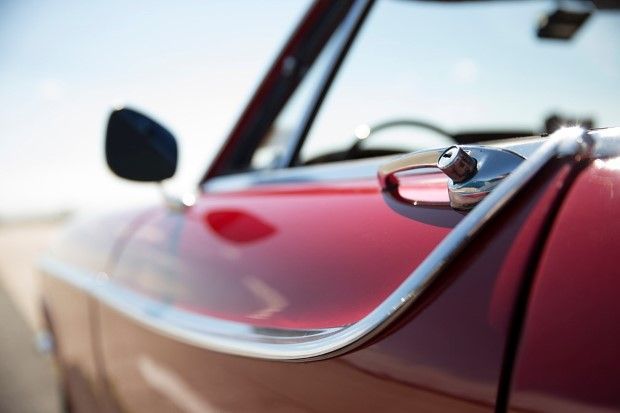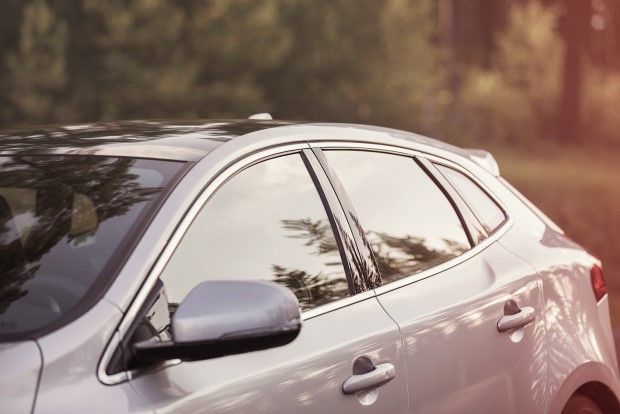 Clever manipulation of the A- and D-pillars have resulted in a compact car with an exceptionally dynamic looking silhouette.
The A-pillars are heavily raked to give it a 'fast' looking expression, while the D-pillar is pulled in considerably to make the rear shoulders distinctive feature of the car, finished off by Volvo's signature upright tail lights.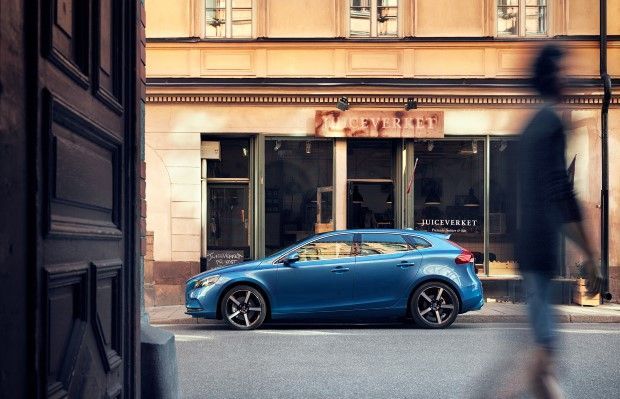 "Exceptionally modern, yet unmistakeably Volvo," said Chris Benjamin, exterior design manager for the V40.
The hexagonal boot lid, first introduced in the C30, also harks back to the P1800 ES's signature boot lid.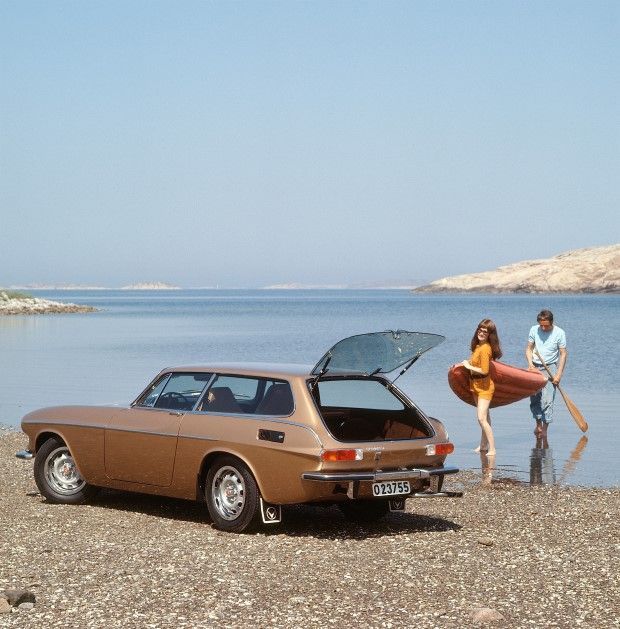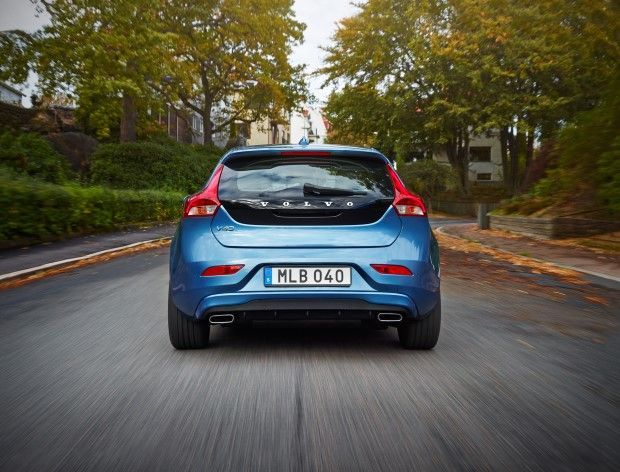 Now that the V40 T5 comes with an all-new 2.0-litre turbocharged Drive-E engine, the view of the V40's front is going to be a more familiar sight in many driver's rear view mirrors.
The new V40 T5, priced from RM192,888, now produces a mighty impressive 245 hp and 350 Nm. That's a lot more than the Volkswagen Golf GTI, BMW 120i, or even Mercedes-Benz A250 – all of which costs a lot more than the V40 T5.
The V40's signature high gloss black three-bar grille is stretched wide and mounted low beneath the sweeping bonnet, dominated by the large spear-like Volvo logo. The lower front grille is flanked by the V40's signature flowing shape LED daytime running lights.
Inside, the V40 stays true to Volvo's 'Designed Around You' philosophy. The V40's active TFT liquid crystal display Sensus personalised instrument cluster represents Volvo's ideals for an ergonomic human-machine interface system,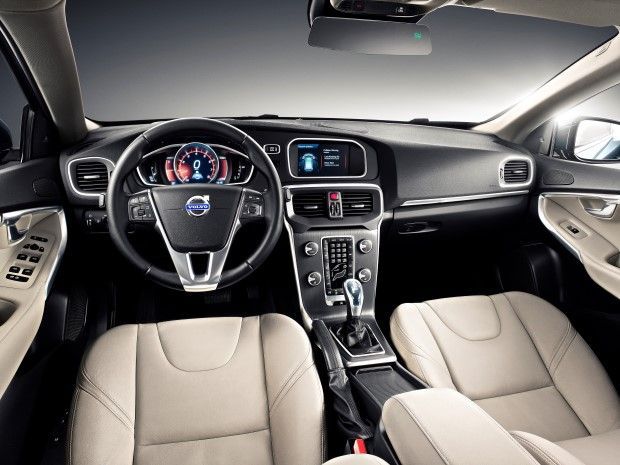 As cars become more complicated, it is important to develop a human-machine interface that only displays the most important information in any given situation right in front of the driver.
For example, the speedometer ring has a unique feature that only highlights the numbers around the pointer needle while dimming other irrelevant sections of the speedometer. Subtle but its positive effect is clear in long distance drives on dark nights. It's one of the many ways Sensus reduces driving fatigue in long distance drives.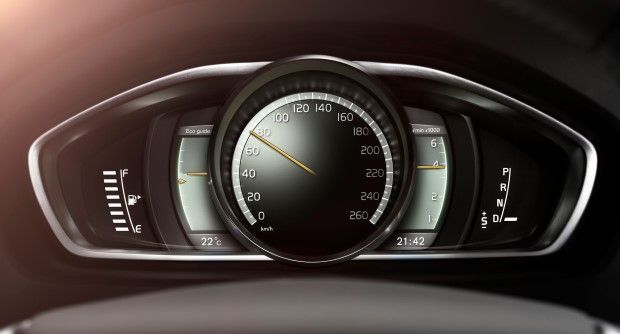 The Interior Air Quality System (IAQS) air-conditioning system ensures that the air you breathe inside the car is always cleaner than the polluted air outside, employing a complicated set of filters and sensors monitoring against harmful ground level ozone, nitrogen oxides and fine dust particles. It's more sophisticated that the air-conditioning in some hospitals!
Volvo's Designed Around You philosophy doesn't just focus on the driver, so the rear seats gets as much attention as the front. The outer seats in the rear are sculpted in a bucket shape to create a comfortable, spacious ride to offer maximum comfort and support. Handy storage compartments also available for the outer rear seats.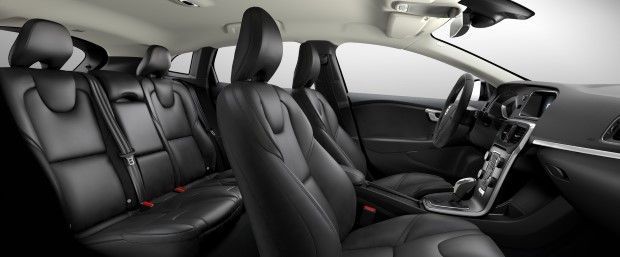 The frameless rear view mirror is compact, limiting intrusion into the driver's view at a minimum, despite packing electro-chromatic auto-dimming function and sensors for the automatic headlamps, wipers and City Safety feature.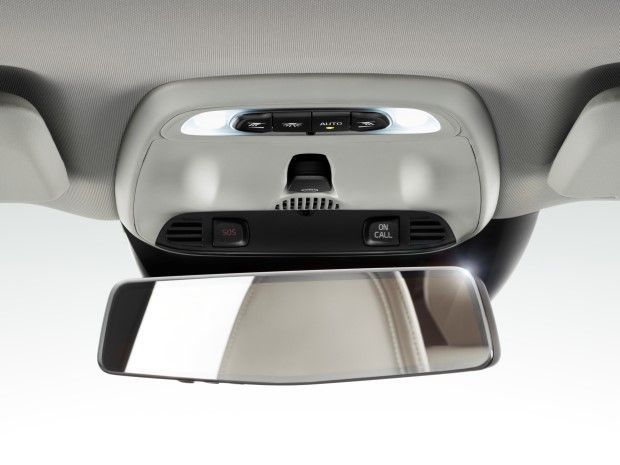 The sculpted centre stack, with practical utility space behind it, is finished in Silk Metal Chrome, projecting a cohesive, premium surface that stretches across the dashboard to the doors.
Open the boot, the two-level luggage floor can be folded up to reveal two integrated utility hooks, perfect for trips to the grocery store.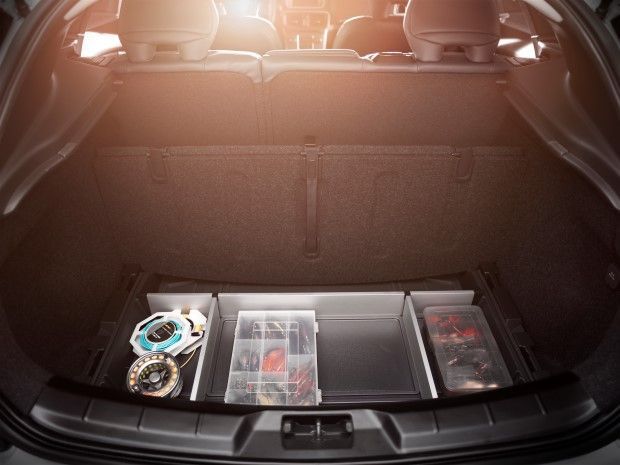 Being a Volvo, class-leading safety is a given. In 2012, the V40 became the safest car ever tested by Euro NCAP, with an adult occupant protection score of 98 percent, a feat matched only by another Volvo - the all-new XC90, at 97 percent, achieved under a different, much more rigorous testing standard (2012 results are not comparable to current results).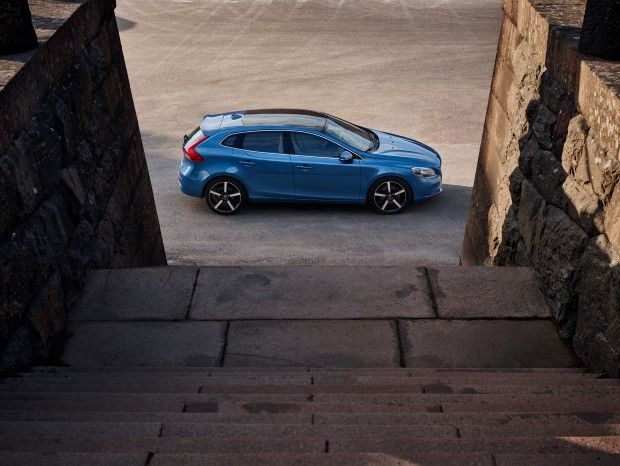 Now that the V40 comes with an all-new 245 hp Drive-E engine, combined with its very pretty looking body and record setting safety credentials, It looks like Volvo has finally got all grounds cover.
The left brain approves, the right brain just desires for it. Volvo-esque phrases like Volvo For Life, and Made By Sweden now finally resonates stronger with a new generation of fans.
---
---
---
Comments