Review: 2016 Volvo V40 T5 Drive-E – The Undercover GTI
Reviews In the early days of Malaysia, social norms of that era meant that very often people buy cars that speaks of their profession.
The capitalist businessman would choose a Mercedes-Benz while the hedonistic tin miner's son would drive an Alfa Romeo. Meanwhile, those whose job is to heal the sick, design bridges to connect rural areas, and those uphold justice, mostly drive a Volvo for no other brand came close to marrying premium image with egalitarian values.
After all, this was the brand who gave away the rights to a three-point seat belt design patent – the single most important automotive safety device ever invented - for free simply because that was the right thing to do.
And that was the narrative that dominated Volvo's heritage, both for better and for worse. For the better because it shows what a good guy Volvo was, for the worse because there's only so many times that you can remind the world of your generosity.
The narrative of Volvo's egalitarian values often overshadowed Volvo's long history with ridiculously fast cars.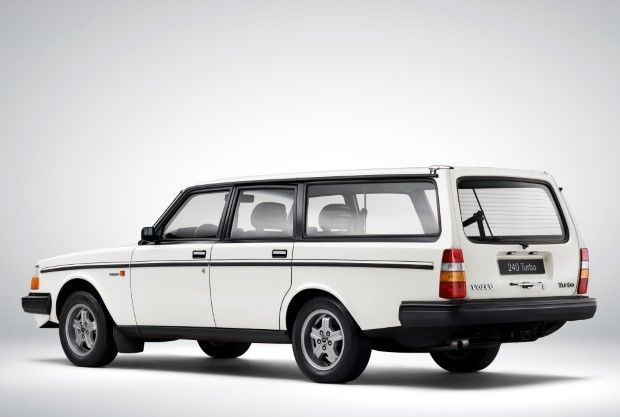 In truth, slightly over 35 years ago Volvo produced the world's fastest wagon – the 240 Turbo Estate. With 155 hp, the Volvo wagon was the Audi RS6 of its time, and could go from 0-100 km/h in 9 seconds. Sounds rather pedestrian? Remember that a Ferrari 308 GTB of that era made just 255 hp and had a 0-96 km/h time of 7.3 seconds.
In Europe, the 240 Turbo sedan dominated both the Group A European Touring Car Championship and German Touring Car Championship (DTM), walking over BMW 323i and Mercedes-Benz 190E 2.3-16V. It would be half a decade before BMW responded with the M3.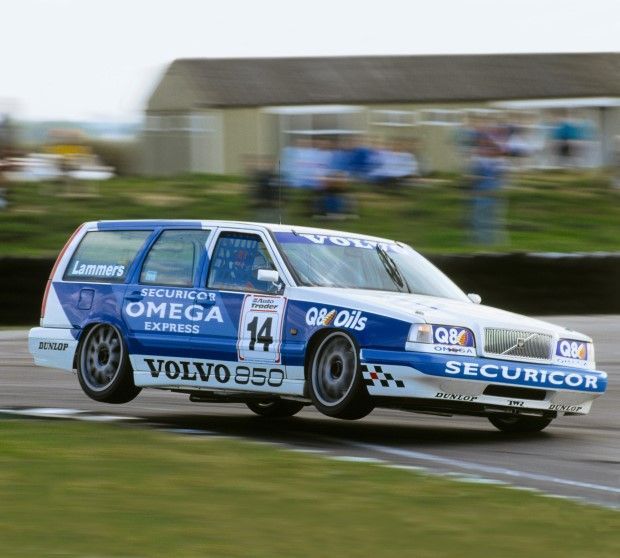 Dubbed 'flying bricks' within the motorsports scene, Volvo continued to make fast Volvos up until the 850 era, and then the 'flying bricks' hit an economic brick wall. The company lost nearly two decades of progress under Ford's ownership, and would not recover until China's Geely came in.
Now, Volvo is a company on a mission eager to regain its lost ground. Forget about the safety conscious image, teak wood-lined showrooms and sofa-like riding cars – yes those are still part of Volvo, but the company is now more Viking and less Abba.
The ridiculously powerful 407 hp all-new XC90 (more than the 333 hp Audi Q7 and 313 hp BMW X5 xDrive40e) is a glimpse of what Volvo can do when given a free reign.
At the same time, it would still take some years before the Drive-E engines and Scalable Platform Architecture (SPA), both are gems of Swedish engineering, will be rolled out across the Volvo range.
Which brings us to the V40 seen here. Debuting in 2012, it's the last vestige of Volvo's Ford parentage, and therefore the last to be renewed with SPA tech. An all-new SPA platform V40 will not emerge until sometime around 2019.
As a stop-gap measure, Volvo has updated its current V40, which shares the same underpinnings as the Ford Focus, with an all-new Drive-E engine and transmission.
What is it?
The new V40 T5 Drive-E is a premium hatchback that competes against the Mercedes-Benz A-Class, BMW 1 Series, and Volkswagen Golf GTI.
It replaces the previous 2.0-litre turbocharged five-cylinder Volvo V40 T5, which despite having one more cylinder, produced 32 hp less. The 1.6-litre turbocharged four-cylinder V40 T4 has also been discontinued.
Specifications for Volvo V40 T5 Drive-E
Price: RM180,888 without insurance
Engine: 2.0-litre four-cylinder turbo
Power: 245 hp at 5,500 rpm
Torque: 350 Nm at 1,500 – 4,800 rpm
Transmission: 8-speed automatic with paddle shifters
Safety: Seven airbags, electronic stability and traction control, reverse camera, rear-cross traffic alert, blind spot monitoring system, autonomous emergency braking (City Safe)
Origin: Locally assembled in Shah Alam
Claimed fuel consumption: 6.1-litre/100 km (combined)
What's New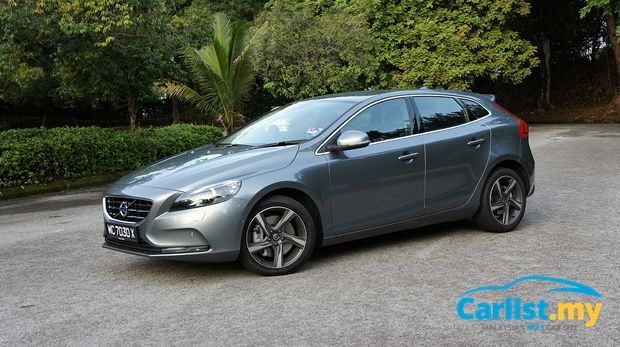 This new 245 hp 2.0-litre four-cylinder turbo Drive-E engine replaces the previous T5's 213 hp five-cylinder unit.
The previous five-cylinder T5's six-speed torque converter automatic transmission has also been replaced with an 8-speed unit.
The new fuel sipping Drive-E engine also qualifies for tax rebates under Malaysia's Energy Efficient Vehicle (EEV) program for locally-assembled vehicles. Thus explains the lower RM180,888 price (excluding insurance).
On the outside, there's nothing to distinguish the previous model from the new.
Inside, the only upgrade is a pair of paddle shifters behind the steering wheel to work the new 8-speed automatic transmission.
Exterior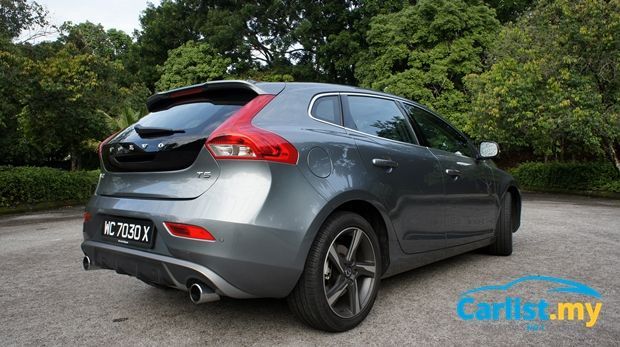 Our test car is fitted with three R-Design accessories – 17-inch Ixion wheels, rear diffuser and chrome exhaust tips, available for purchase from your Volvo dealer.
The full R-Design package will set you back RM18,640, inclusive of installation charges. It buys the following:
R-Design door mirror cover
R-Design diffuser
Ixion 17-inch wheels
R-Design round end-pipes
R-Design sport steering wheel
R-Design sport pedals
R-Design Exterior Styling which includes: side and rear deflectors and a roof spoiler
Some overseas markets get the privilege of having the new 'Thor Hammer' headlamps (similar light pattern as the all-new XC90) in their V40s, but that's not yet available for our locally assembled V40.
Interior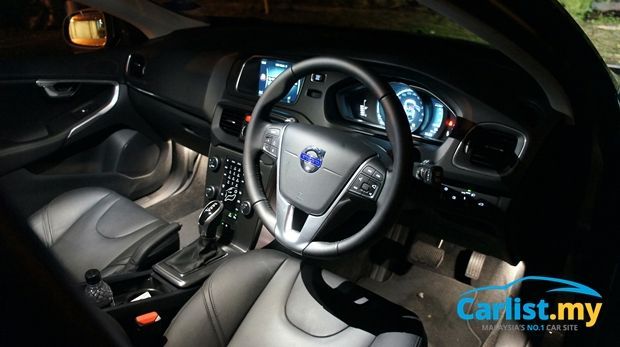 Inside, the V40 is still like any pre-SPA era Volvo, which is not very flattering. Drivers who are new to Volvo will need a longer time to adapt to the controls for the air-conditioning, Bluetooth telephony and infotainment. This is not to say that it's not user-friendly, but it's just not as good as the full touchscreen solution used in the all-new XC90, or the single rotary knob control used by Mazda, BMW and Mercedes-Benz. The world has progressed a lot since the 'floating centre stack' made its debut in the second generation S40 more than 10 years ago.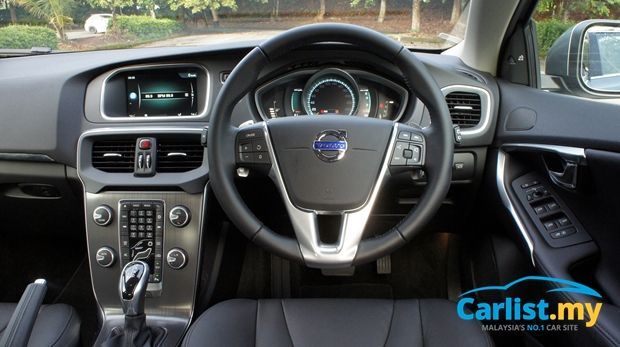 On the upside, the fully digital instrument cluster is still one of the most user friendly. It might not be very apparent at a glance, but its simplicity pays dividends in reduced fatigue on long distance drives at night.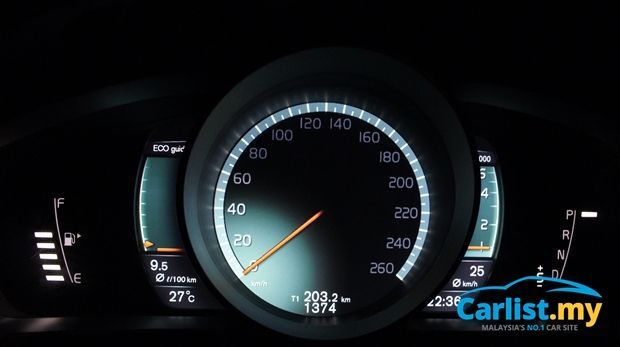 Rather than relying on your brain to subconsciously filter out information that are not important, the V40's instruments panel can be setup to show only what's important. The virtual needle pointer highlights only the numbers immediately around it, while dimming out others, just like in the latest G12 BMW 7 Series.
The air-conditioning system is one of the most sophisticated installed on a passenger car. Its wide array of air quality sensors rival systems used in a surgical theatre. Owners who are asthmatic or have family members with respiratory illness should definitely consider the V40.
If the vehicle is parked for a long time, and the system determined that the air quality inside the car is poor, the blower automatically activates when a door is opened to fill the cabin with fresh air.
The Intelligent Air Quality System is designed to filter out fine particles, hydrocarbons, nitrous oxides and ground-level ozone. It's the best cabin to be in whenever haze envelopes our skies.
Like many European hatchbacks in its class, reverse camera is not an option – European automakers have trouble understanding why anyone need reverse camera for a compact car. Personally, I have no issue as the visual graphics and audio parking aid works just as well. The Rear Cross Traffic Alert function (below) is particularly useful when reversing out onto a main street.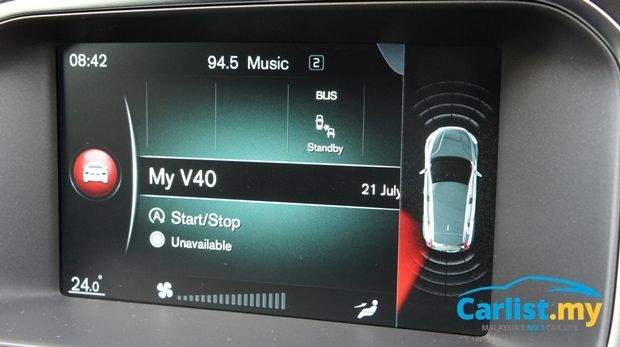 Legroom in the rear is rather tight, as are headroom, not as spacious a similarly priced Golf GTI, but it's much better than either the BMW 1 Series or Mercedes-Benz A-Class.
Cabin materials are typical Volvo – solid materials that feels like they will survive many years of hard usage, surrounded by thick and heavy doors that feels strong enough to protect a Viking.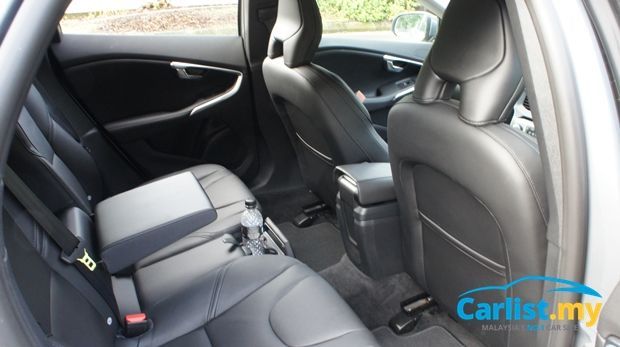 The decently-sized boot has a two-tier floor. Flip up the floorboard, and three utility hooks appear. Perfect for the grocery run.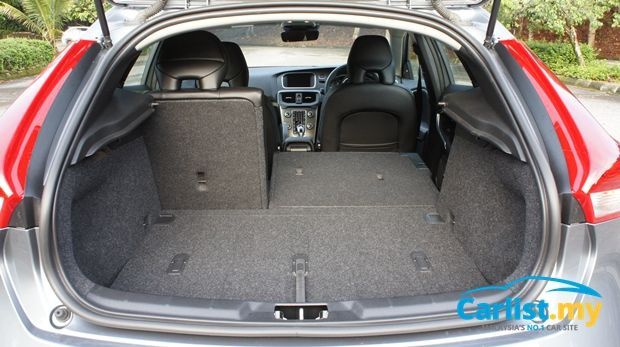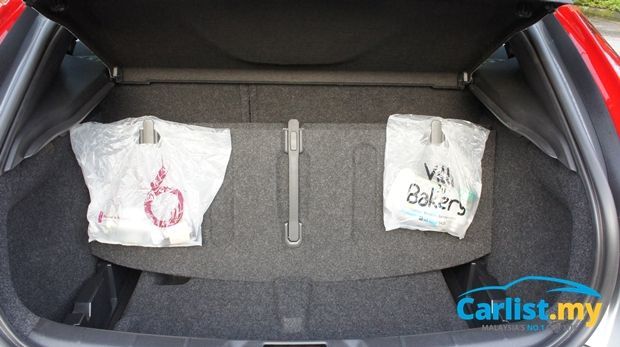 Driving experience
With 245 hp and 350 Nm on tap, nobody will expect the V40 T5 Drive-E to be slow. On paper, it's significantly more powerful than a Volkswagen Golf GTI – 25 hp more (torque values are identical), and 37 hp more than the Mercedes-Benz A250. Never mind about the all-show-but-no-go 122 hp Mercedes-Benz A180 or even the 177 hp BMW 120i.
But that doesn't quite tell the whole story because the V40 is also the heaviest of the lot, tipping the scales at 1,525 kg. If there's any consolation to the extra weight, the V40, despite its age, is still the safest car ever tested by Euro NCAP.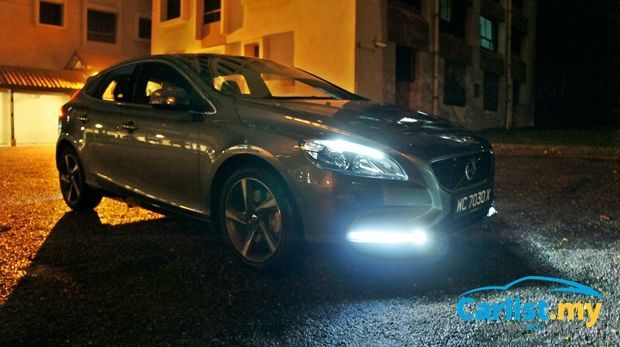 The steering wheel feels a bit too light but that's easily fixed by going through the vehicle settings menu. Medium was comfortable enough for city driving, while still maintaining sufficient heft to inspire confidence. The highest 'Hard' setting is necessary when you are feeling playful.
Like many turbocharged European engines tuned for optimal fuel economy, the V40 T5 can be a tad too jerky in stop-go traffic. The 8-speed automatic transmission's lock-up clutch is rather eager in engaging but it's certainly much better than the jerky dual-clutch unit that was fitted in the previous T4 variant.
On the upside, the engine idle start-stop function is quite smooth, smoother than the one used in the Volkswagen Golf GTI, and the switch to disable it is located in a more user-friendly position.
Out in the open roads, the V40 does well to cope at high speeds. Hatchbacks, with its one-box body, are inherently prone to road noise, especially in the rear, but the V40's cabin is quiet enough for relaxed long distance drives.
There are a pair of paddle shifters behind the steering wheel, but the transmission responds fast enough, especially when it's slotted into S mode that there are hardly ever needed even when driving on mountainous stretches.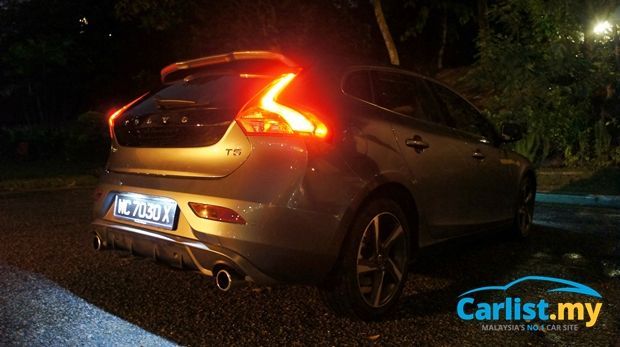 Peel off the highway to chase the tarmac dragon's tail, and the V40 shines through. Without the benefit of those electronic trick differentials that Volkswagen fits into the Golf GTI, the V40 is slower when pulling out of corners but more rewarding.
You can't dive and push your way out of corners in a point-and-shoot manner like in the Golf GTI, but the V40 rewards old-school talent.
Pitch it under trail braking, find the grip in the front axle, you feel the body dips and roll and you need to compensate for the reduced feedback due to the built-in torque-steer compensation geometry in the steering wheel. Like in the S60 T6 Drive-E, the V40 T5's steering wheel can feel rather numb when you are accelerating away from a corner.
Blasting through countryside roads, V40 dips and rises along with the road. It's slightly more pliant suspension makes it easier to judge the vehicle's on-limit behaviour compared to the Volkswagen Golf GTI, which relies on complex electronic hardware to sort things out, with the driver only in for the ride.
Despite its weight, out in the real world, the V40 T5 feels properly fast enough for anyone looking for an exhilarating drive rather than chasing the stopwatch.
It's not quite as engaging for the superbly agile BMW 118i, but it's definitely a lot better than the similarly priced but asthmatic Mercedes-Benz A180.
Ride Comfort
As with many recent Volvos, the V40 rides firm but not harsh. Fans of Volvos of yore might miss the sofa-like ride qualities of earlier Volvos but the trend these days is to move towards firm but controlled damping.
Despite the 17-inch 45-series tyres, the V40 T5 is actually quite easy to live with every day. It's definitely a lot easier to live with than a Mercedes-Benz A-Class or a non-DCC equipped Golf GTI.
Economy
Across a distance of nearly 250 km, mostly done in urban areas including many hours spent in rush hour traffic, the V40 T5 delivered an average fuel consumption of 9.4-litre/100 km.
It's within the range of what one would expect from a 2.0-litre turbocharged engine, but once you are reminded that the engine produces 245 hp, the Drive-E engine is remarkably economical in the real world.
Like all cars distributed by Volvo Car Malaysia, the V40 T5 Drive-E comes with 5-year warranty.
Conclusion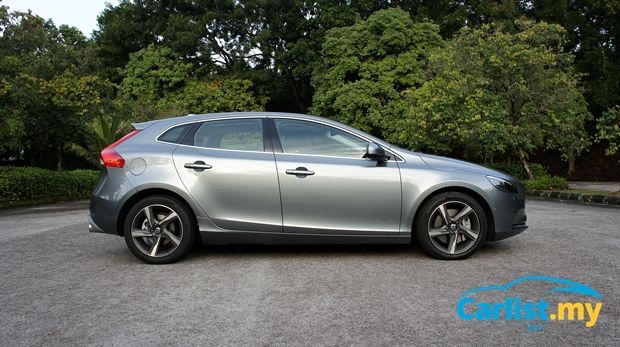 Objectively, the Volvo has almost every facet covered. It's among the best looking hatchbacks on sale, it's practical, its safety credentials are beyond comparison, it's competitively priced, but the ultimate question remains - do you really want to pay nearly RM180k for this when you can get either a BMW 118i for less, or a Mercedes-Benz A180 for slightly more money?
Yes, the A180 is frustratingly slow and is terribly uncomfortable, and offers less space than even a Perodua Myvi. The 118i drives a lot better but is just as cramped inside.
But ultimately, we all know that most buyers in this segment are brand snobs. The V40 T5 Drive-E is highly recommended but the allure of either the BMW or Mercedes-Benz badge is hard to deny, never mind if the Volvo is actually the better car overall.
While the V40's interior space is better than either the 1 Series or a A-Class, significant improvements are still needed as neither of its German peers are a good benchmark when it comes to cabin space, especially not in this part of the world where the Honda Jazz rules the hatchback kingdom.
Besides, young families looking for practicality and interior space will settle for an SUV/crossover, and won't even be looking at a hatchback in the first place.
For the select few who are able to see beyond the badge, the V40 T5 Drive-E offers the same level of exhilarating drive as the Golf GTI (though still not quite as fun as the 118i) but minus the 'Maybe he hasn't quite grown up yet' impression that every Golf GTI owner who holds a corporate level position gets from his peers.
The Volvo also offers the most horsepower for the least money. It's a performance hatchback for those who prefer to keep their big stick hidden inside their pants.
---
---
---
---
Comments