Next Nissan GT-R To Get Le Mans Turbo Hybrid 3.0 V6 Engine, More?
Auto News We've heard rumours in the past of the next-gen Nissan GT-R benefiting from hybrid power when it comes around. And now, it looks like we can pin more details to it by taking a closer look at the brand's latest Le Mans racer: the GT-R LM Nismo.
Ben Bowlby, designer of the GT-R LM, has recently spoken to Top Gear UK magazine, as brought to our attention by our friends over at motoring.com.au, saying that lots of what the next-gen road-going GT-R will feature, can be seen in what they've primed for LMP1 competition.
As previously detailed for you, the GT-R LM Nismo racer will rather unconventionally be a front-wheel drive vehicle with an engine located ahead of the driver (strange stuff for a typical LMP1 race car) – coincidentally, it's also where the road-going GT-R has its powerplant.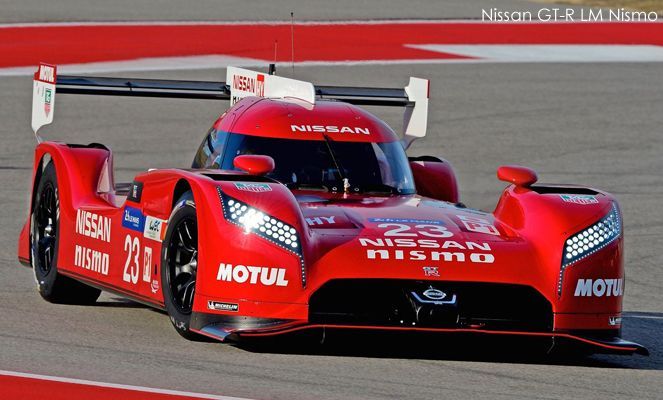 Under the GT-R LM's hood sits a twin-turbocharged, 3.0-litre V6, codenamed the VRX 30A Nismo, which is poised to develop some 550hp on its own, before its Flybrid' KERS system brings the total system output to 1,250hp.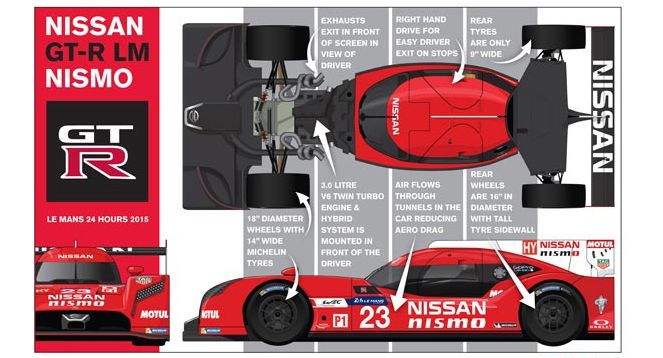 While 1,250hp isn't exactly what a road-going GT-R is likely to ever produce (who knows, really), Bowlby points out that, "It's a direct injection engine, and the combustion technology, and integration of turbo and intake system within the head design, is all very interesting and highly applicable to the road.
"If it was a crazy engine (super light with a short life) the reality is that it wouldn't be applicable. But it revs to the same as the road-going car (6,500rpm) and is truly an early ancestor of what will be a future Nissan GT-R engine."
Currently, the R35 features a twin-turbo 3.8-litre V6 that develops 530hp and 628Nm of torque.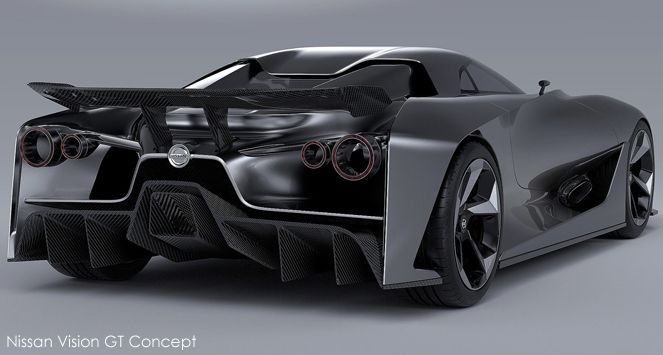 No doubt then that the GT-R36 will have learnt a lot from the brand's motorsport activities, but how much else of the next-gen road-car will be adopted from the LMP 1 racer? A lot, says Bowlby.
"There are a lot of little pieces to this that are relevant and will change people's perceptions of the technology that Nissan brings to the road in the future. That is really what it is all about."
For a glimpse of the future, then, remember to stay tuned to the coming 24 Hours of Le Mans 2015 which happens on the 13th of June 2015, at the famous Circuit de la Sarthe.
---
---
---
---
Comments