Perodua and Petronas sign RM355 million Lubricant Deal
Auto News Perodua Sales Sdn Bhd and Petronas Lubricants Marketing today signed a RM355 million deal for Petronas to supply engine oil for Perodua over the next 5 years.
The deal states that Petronas will supply 17 million litres of engine oil to Perodua, which is a 21% increase over the previous contract. The contract is a continuation of an existing 'genuine oils partnership' between the two companies since 2003.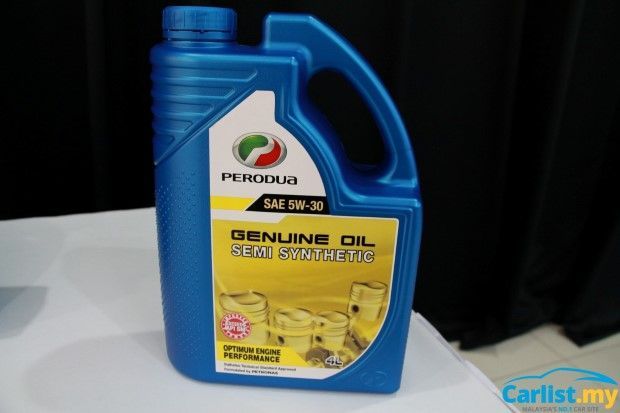 In conjunction with the contract renewal, a higher grade engine oil for Perodua, which exceeds the API SM standard, was also revealed during the event.
The SAE 5W-30 semi synthetic oil, which was designed with improved oxidation resistance, higher protection against carbon deposits, better wear protection and increased performance over the oil service life (10,000km/six months), will only be sale from September.
According to Perodua, the new engine oil will not only be available at Perodua service centres, but also at independent workshops and retail outlets. However, we can expect the oil to be priced higher outside the brand's service centres.
As we can see, this is an initiative by the national carmaker to bring back owners who choose to service their Peroduas at independent workshops instead of official service centres once their vehicles are out-of-warranty.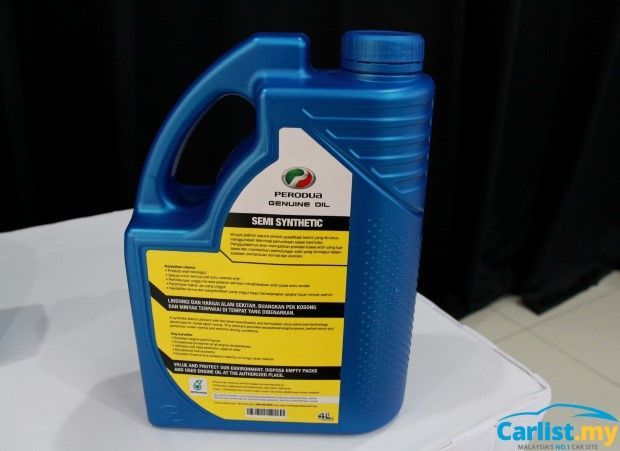 "We look forward to the introduction of this new engine oil for our customers looking for the best engine protection. We realise that some of our post-warranty customers have moved on to service their own vehicles. That being said, we have invested a lot of resources to improve our operations and we hope that they will give Perodua another chance," said Dr. Zahari Husin, the Managing Director of Perodua Sales Sdn Bhd.
He added that Perodua targets an intake of 2 million vehicles this year at its 189 service centres nationwide, which is an increase by 40,000 intakes from the 1.96 million intakes that were recorded last year.
Looking for a Perodua? Find one now at Carlist.my
---
---
---
---
Comments