Perodua Launches Total Protect Motor Insurance and Auto Assist
Auto News When you sell as many cars as Perodua does, it's only natural that you would start to develop other products and services to offer your customers. One of these services is Motor Insurance, and today Perodua has launched their new Total Protect policy with their insurance panel. This programme extends beyond our borders as well, with coverage for Thailand and Singapore should you choose to go so far.
The Total Protect programme provides a number of additional benefits and long term protection for owners- and perhaps most notable is the fact that Perodua covers full sum insured throughout the first five years of a car's age, instead of paying out based on market value. This is a huge help for consumers that may experience a total loss with their car as the full insurance sum can help get them back on their feet and take the stress out of finding a new car.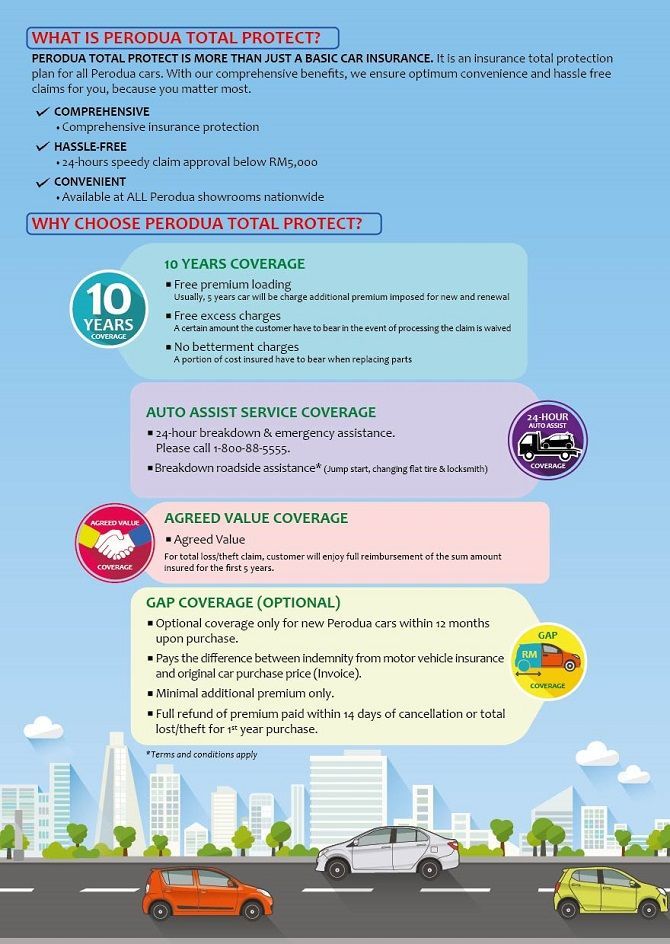 One of the other important aspects is that Perodua offers 10 years coverage on excess, loading, and betterment. This effectively waives any additional charges for the first 10 years of a vehicle's life in the event of a claim, which is also very important for consumers.
There are other insurance policies that also offer free towing services and Auto Assist on a 24/7 coverage basis, although Perodua's service also includes minor repairs such as changing flat tyres or jump starting flat batteries. With the absence of AAM's roadside assist services, this is probably the best thing you can get as a Perodua owner and will help you a great deal in sticky situations.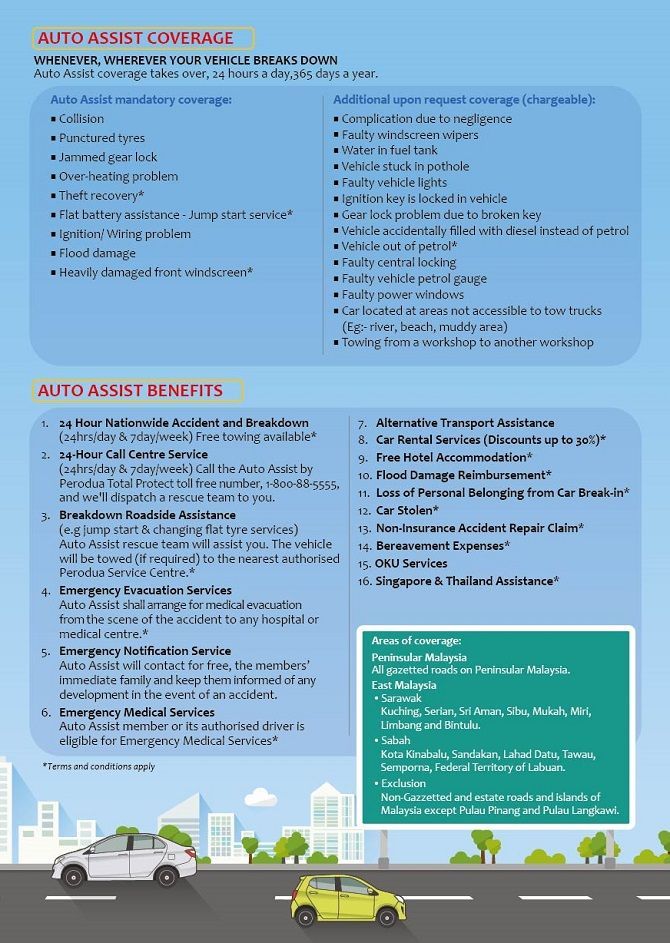 Rounding out the advanced features of the program is an optional emergency evacuation services where the Auto Assist team will also provide medical evacuation to a hospital or medical facility in the event of an accident.
As with most current insurance policies, the Total Protect programme alsos includes flood damage reimbursement (especially important these days) and loss of personal belongings due to vehicle break-in or in the case of theft, and even non-insurance accident repair claims. In addition to this there is also coverage for bereavement expenses.
One of the best things about a car company handling insurance coverage is the guarantee that your car will receive genuine parts in the event of a repair- something that most owners have to face when dealing with panel workshops. If you're in the market for a Perodua or you currently own one, it would be worth taking a trip to your nearest dealer to find out more about the Total Protect Programme and see if it applies to you.
---
---
---
---
Comments