Perodua Myvi D20N A.S.A. – What It Can And Cannot Do
Insights The recently-launched all-new Perodua Myvi makes headlines for its impressively competitive levels of equipment which, to recap, comes with LED headlights and keyless entry as standard for all model grades.
But perhaps the biggest stride was made in the area of safety, where all grades get as standard a minimum of four airbags, ABS, EBD, electronic stability control, ISOFIX mounts, and seatbelt reminder for all passengers.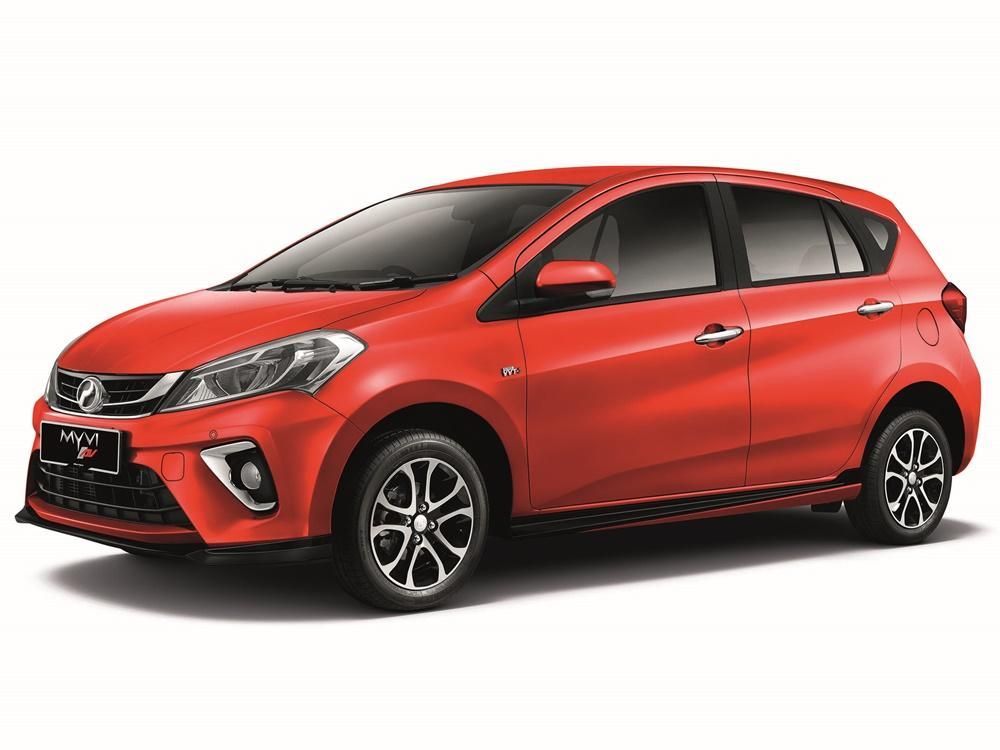 Further up the range, comes hill start assist from the 1.3 X models upwards, whilst both 1.5-litre grades get a total of six airbags.
The headline-grabber is, of course, none other than the Advanced Safety Assist (A.S.A.) system, which brings autonomous emergency braking into its price range for the first time. The next cheapest car to get this feature in our market will be the Hyundai Ioniq which costs double the money.
Once the exclusive purview of luxury vehicles, active collision avoidance systems like A.S.A. are fast gaining importance in the industry. Certain developed markets have even mandated their fitment in new cars, whilst the European New Car Assessment Programme (Euro NCAP) includes performance evaluation of these systems when scoring a new car's safety rating.
In our region, ASEAN NCAP's latest test protocol awards points for the fitment of ABS, Electronic stability control (ESC), seat belt reminders, blind spot warning, autonomous emergency braking, pedestrian detection, lane departure warning, and forward collision warning.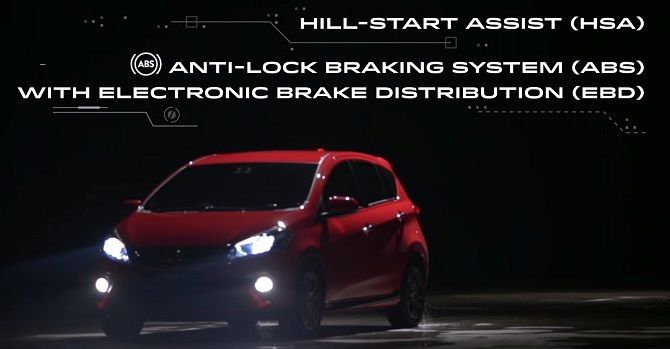 Under the Myvi's A.S.A. umbrella are a suite of four disparate safety systems that include the following:
Pre-collision warning: Warns drivers of impending collision.
Autonomous emergency braking: Perodua uses the term pre-collision braking in its official communications. If the driver fails to respond to the pre-collision warning, the car will automatically apply its brakes.
Front departure alert: Busy texting at the traffic light? Front departure alert will sound a beep when the car in front has moved on and you haven't.
Pedal misoperation control: Suppresses throttle response when driver inadvertently steps on the accelerator pedal while an obstacle is detected in front. Prevents costly and embarrassing damage when you accidentally select 'D' instead of 'R' when backing out of your car porch.
Whilst the fact that such a feature is at all available in a car at the Myvi's price range is noteworthy enough, it is just as important that potential buyers fully understand the benefits and limitations of the system.
Being a system designed for budget vehicles, A.S.A. is a comparatively rudimentary system next to more advanced alternatives from the likes of Honda or Ford, let alone the really high-grade stuff used by Volvo or Mercedes-Benz.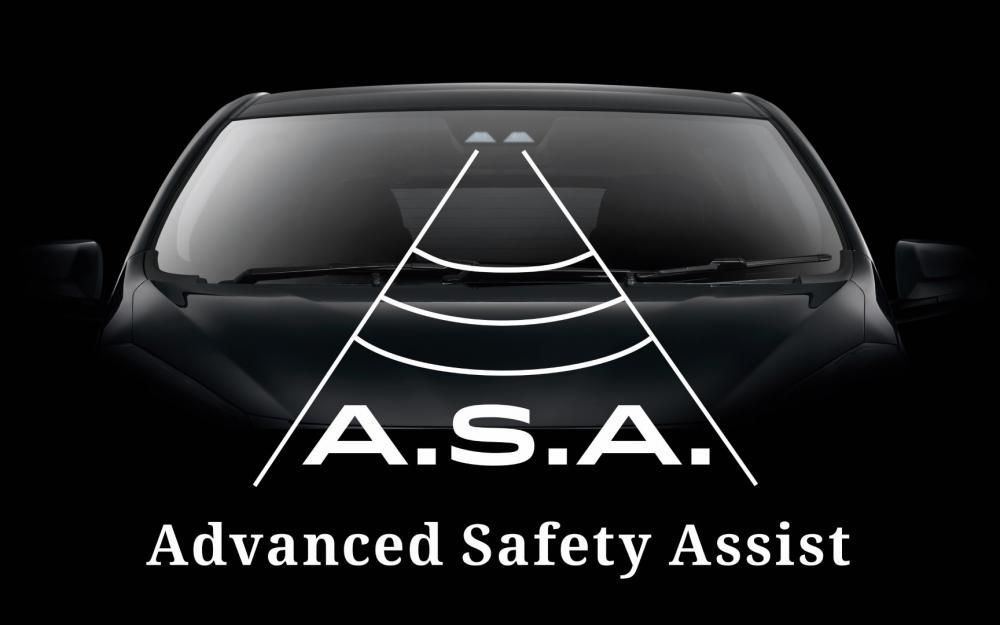 Unlike most systems in the market, Perodua's setup does not incorporate the use of radar, and instead relies on a pair of stereoscopic cameras to judge distance in a manner similar to how our brains estimate distances by comparing the slight differences between what we see with our left and right eyes.
The science of it is grounded on the principles of trigonometry; two offset cameras, each with a direct line of sight to an object, will be looking at an object from slightly different angles. The distance between the pair of cameras and the object can then be obtained by comparing those angles. Subaru's EyeSight system operates on the same principle.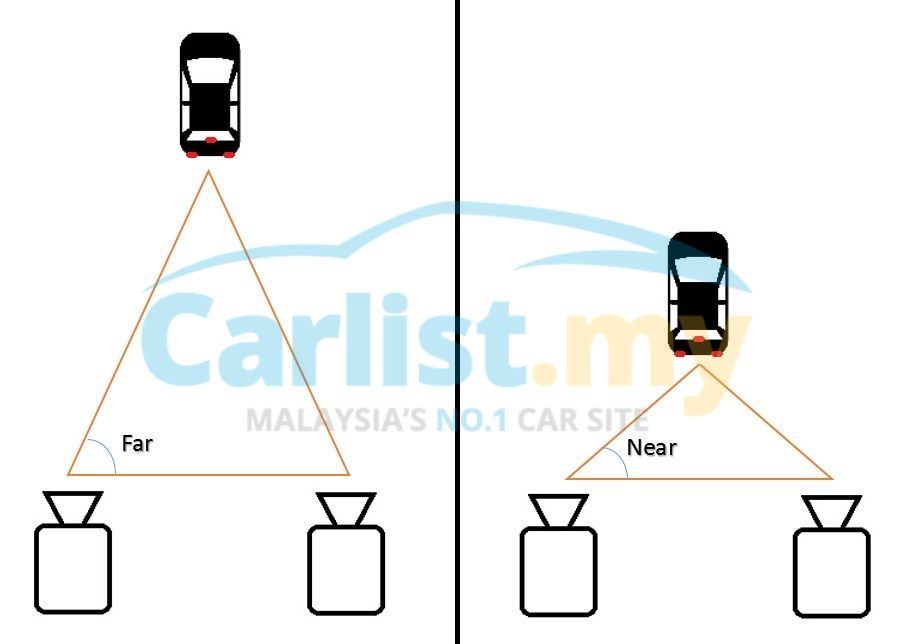 According to Perodua, A.S.A. is calibrated to recognize a variety of vehicles, but be warned that pedestrian and bicycle recognition is not currently available.
A.S.A. is designed with an attentive driver in mind allowing for occasional lapses of concentration at low speed driving. Additionally, Perodua has clarified that A.S.A. is able to avert collisions only at speeds below 30 km/hand is functional only with the steering pointed straight ahead. The system is also crippled by heavy rain, though this is true for all autonomous driving aids currently available in the market.
Ultimately, it is important to remember that the best driver aid systems is no substitute for safe driving practices. A.S.A. is a very basic driver assistance system, though we should take nothing away from Perodua for bringing this feature into the reach of the masses.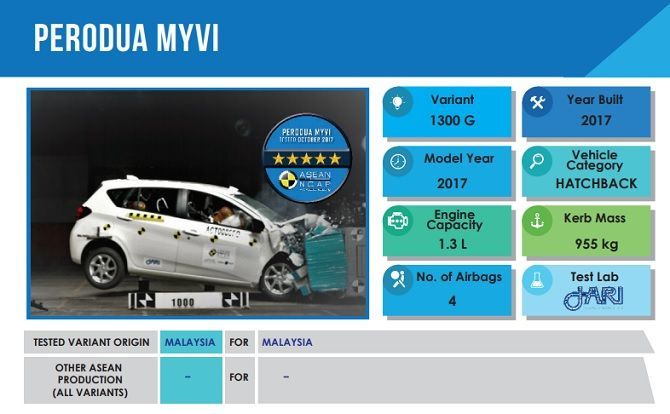 Situations that A.S.A. is likely to prove useful will be in low-speed congested driving where, in the frustration and boredom of it all, lapses of concentration are most likely to happen, resulting in entirely avoidable and unnecessary fender-benders.
The Myvi D20N's massively-improved safety earns it a well-deserved rating of five stars from ASEAN NCAP evaluated based on the organization's newly-updated and more stringent test protocol implemented only this year.
---
---
---
---
Comments