Petronas Responds After 20 Vehicles Brokedown Nearby Its Station
Auto News A strange incident on the Besraya Highway this morning left many vehicles stranded at the road shoulder.
It has now been revealed that these vehicles had just left the nearby Petronas refuelling station and it is believed that contaminated fuel entered the vehicle fuel delivery systems and thus render them inoperable.
Petronas has since been in contact with approximately 20 owners of the affected vehicles and will compensate them accordingly.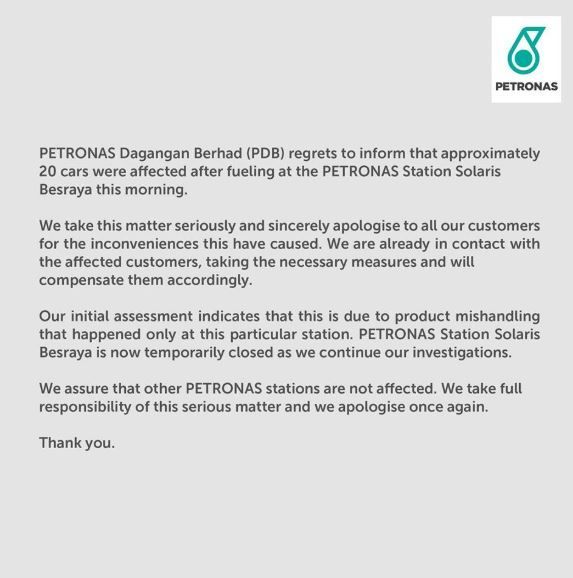 Based on the company's initial assessment, there seems to have been a "product mishandling" that only happened at this particular refuelling station.
This Petronas Station Solaris Besraya is now temporarily closed as the company continues with their investigations. The company assures that other Petronas refuelling stations are not affected.
"We take full responsibility for this serious matter and we apologise once again," said the company in ending its media statement.
---
---
---
---
Comments