RFID Public Pilot Programme On Northern Closed Toll System To Commence From 22 July 2020
Auto News RFID set to hit northern state CLOSED TOLL SYSTEM thanks to PLUS's public pilot programme.
---
The RFID system is one of the most convenient ways to go through toll booths, but it's just unfortunate that we have to still keep our Touch 'n Go cards close by as most areas are still without it.
To help with this problem, PLUS are trying their hardest to implement its RFID system into their own network of roads and highways and the latest news to come out of Malaysia's biggest highway concessionaire is that they will initiate the first public pilot of its RFID system for their closed toll system from 22 July onwards.
PLUS was supposed to implement this RFID payment system by 1 April, but due to the ongoing COVID-19 pandemic, the implementation was delayed.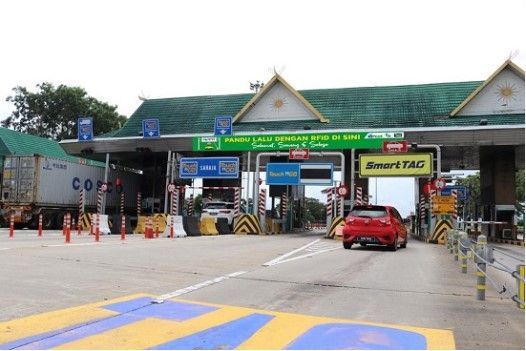 The test pilot programme will first be implemented at nine toll booths up in the Northern states of Kedah and Pulau Pinang, which inclue Sungai Dua, Bertam, Sungai Petani Selatan, Sungai Petani Utara, Gurun, Pendang, Alor Setar Selatan, Alor Setar Utara and Hutan Kampung.
"Our northern highway customers will very soon be able to enjoy convenient, swift and safe RFID experience. Aligned to the Government's directive to move towards Multi Lane Free Flow (MLFF) toll highway, the introduction of RFID on our closed toll system is a next step to make this goal a reality. The RFID technology allows for faster throughput thus reducing congestion at the toll lanes, which is the primary objective for PLUS adopting it," affirms Datuk Azman Ismail, Managing Director of PLUS.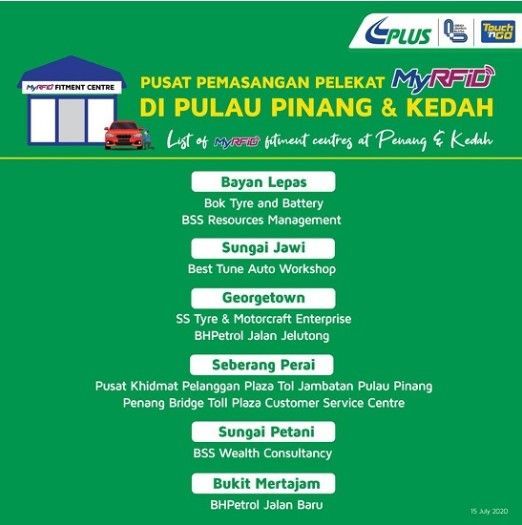 To sweeten the public pilot programme, PLUS currently offers complimentary RFID tags, on a first come first serve basis at selected Fitment Centres in Penang and Kedah.
To redeem these complimentary RFID tags, customers would be required to register as a PLUSMiles member and log in to https://jomrfid.plusmiles.com.my and receive a voucher code for redemption, while stocks last. After the full redemption of 1,500 complimentary RFID tags, 500 PLUSMiles reward points for 15,000 users are up for grabs when a customer purchases an RFID tag at RM35 each at the selected Fitment Centres.
The full list of RFID Fitment Centres available is provided at https://mx.touchngo.com.my/fitment-centres.
---
---
---
---
Comments